Welcome to week 8 of my 52 Things in 52 Weeks Declutter Challenge. If you haven't signed up yet, join me today and remove all those things in your home you no longer need or use.
Are you guilty of over cluttering your house with unnecessary stuff? To many, clutter is one of the most annoying things to put up with within the home. It could just be that you don't mean to hoard stuff that you don't need, but it's understandably difficult to purge items that you feel are still useful in some way. However, they may also be useful to others. Consider selling them, giving them away or donating to charity. Make your home feel fresh and like new again with my weekly declutter challenges, and let's get into week 8's challenge.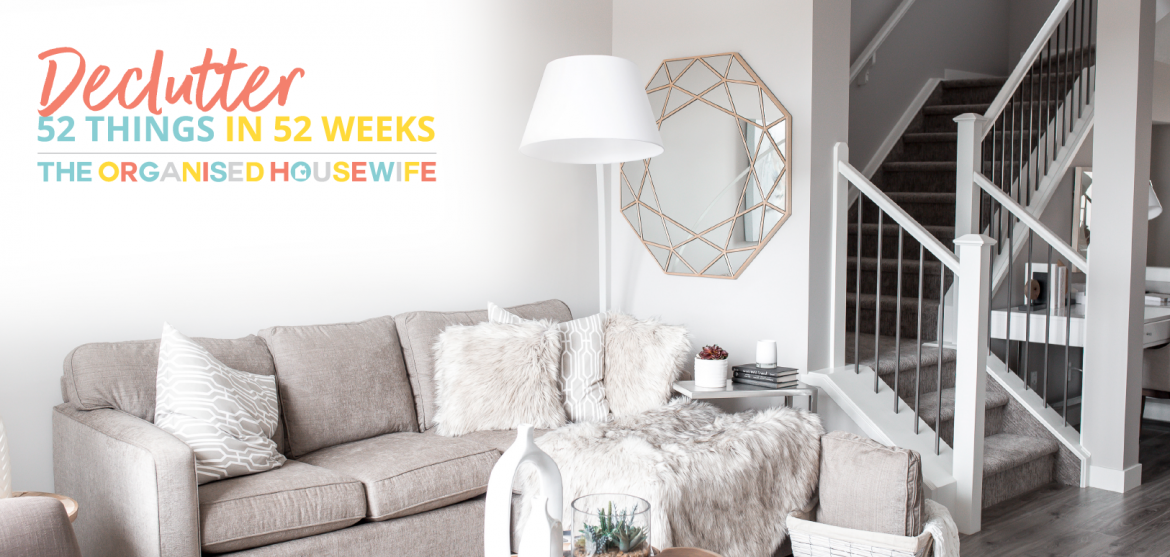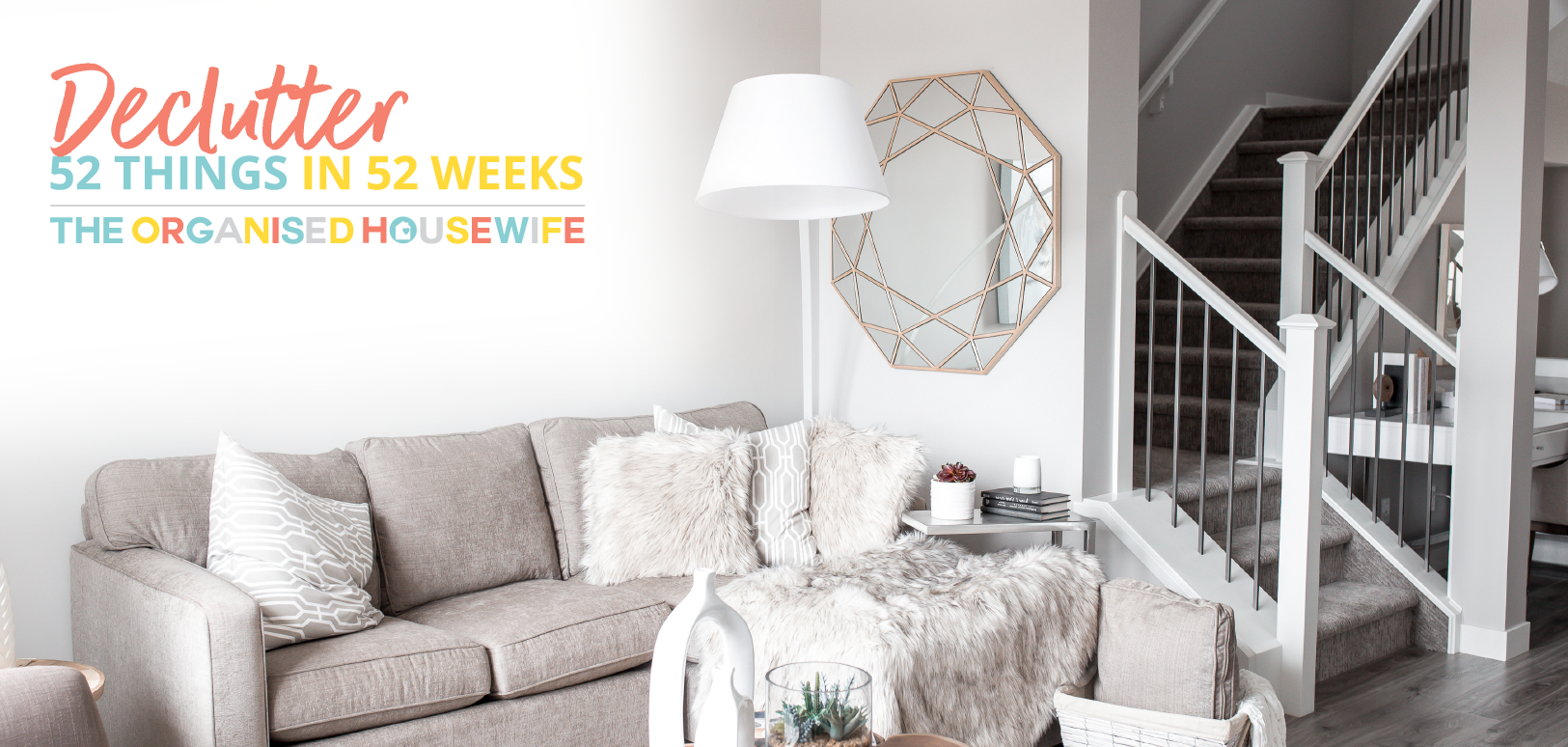 The 'Declutter 52 things in 52 Weeks' Challenge is completely FREE!!! Sign up to my daily emails so you don't miss when the next task goes live. Alternatively, visit the blog each Wednesday to see the latest task. I will publish a new task on the blog every Wednesday.
Please share a photo of your space each week on Instagram using hashtag #declutter52 and tag @theorganisedhousewife
---
Decluttering Task #8
DVDs and CDs
Do you have a large DVD and CD collection? Perhaps you may have some old scratched ones that no longer work or play? I know that years ago, it was very popular to have a huge CD and DVD collection, but with iTunes and apps like Spotify for music and watching more movies online via Netflix, we rarely touch our collection. Although I do love having my old favourites still on DVD and CD, they are collecting dust.  I recently went through my collection and purged those that aren't really ones I want to listen to or watch again, which has created more space around the house, and another bonus is that I now have fewer things to dust!!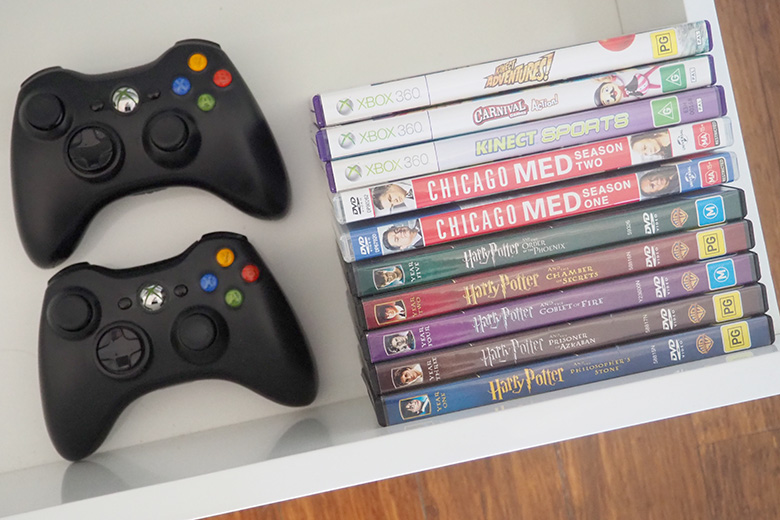 TODAY'S TASK: DECLUTTER YOUR DVD AND CD COLLECTION AND PURGE ALL THE ONES THAT YOU NO LONGER WANT OR NEED.
Note: My definition of purge – sell, donate, repurpose or throw away items as you see fit!!
Go through your entire DVD and CD collection to see what you have.
Keep your favourites and ones that you cannot part with.
Donate the ones you no longer want or need eg. children's movies if your kids no longer watch them.
Purge any that are scratched and not working.
Create a special nook or shelving system to store all your DVDs and CDs that you will keep.
Make a list of all DVDs and CDs you have as a directory to follow when looking for something.
Consider if you can declutter more by using iTunes.
CREATE A SPACE JUST FOR DVDs AND CDs
If you still have a large collection, consider investing in a pretty storage system that will compliment your home and decor. One great way to do this is to find a system that works with your colour scheme and increases the look of your home, like these beautiful DVD and CD storage shelves.
  Get Bookshelf Here: Halifax DVD/CD Storage Bookshelf 
  This Albany Bookcase with Drawers is available online here.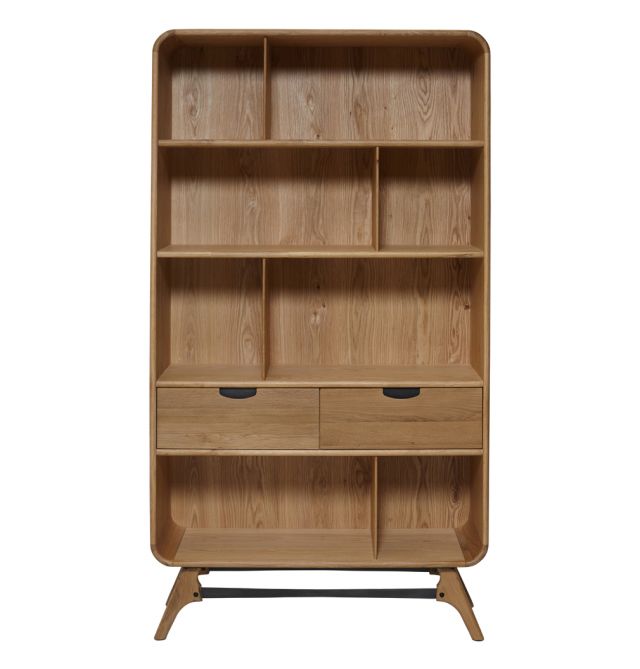 Get this Revolving CD Cabinet here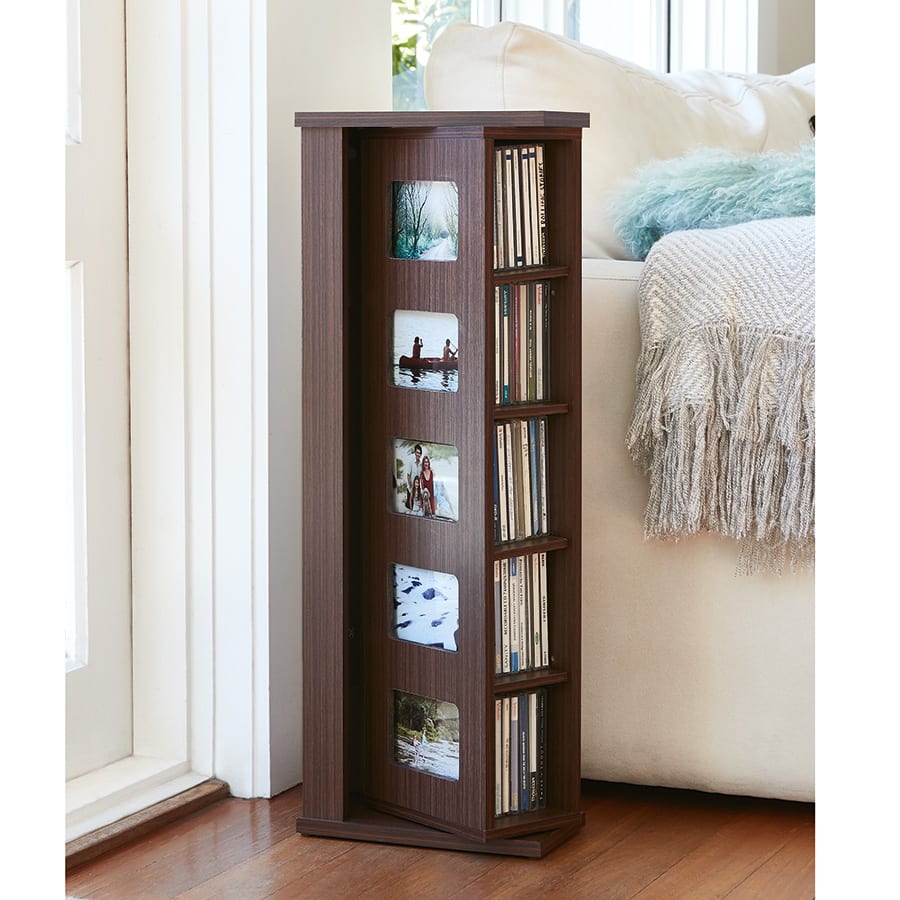 Remember that when decluttering, don't allow yourself to get too overwhelmed by the amount of work you have ahead of you. It's one day at a time and one small declutter project each week with my challenges. If you need more help to get organised each week and be able to slot things into your days better so that you can stick to a plan, my weekly planner is great and helps so much with all things, when it comes to the home or business.
DO YOU ALWAYS LOSE YOUR REMOTE CONTROLS?
During week 1 of the declutter challenge, I asked you what do you lose the most around the house due to clutter. So many of you wrote that it's the tv remote control and car keys. If you're guilty of always losing your keys or remote controls, my shop now has these organised Remote Control Holders, so you won't ever lose them again. They come in various sizes, 1, 2 or 3 slots, so you can put in your TV, Fetch/Foxtel and or air conditioner remote controls.
  AVAILABLE IN MY SHOP: Organised Remote Control Holders – Limited Stock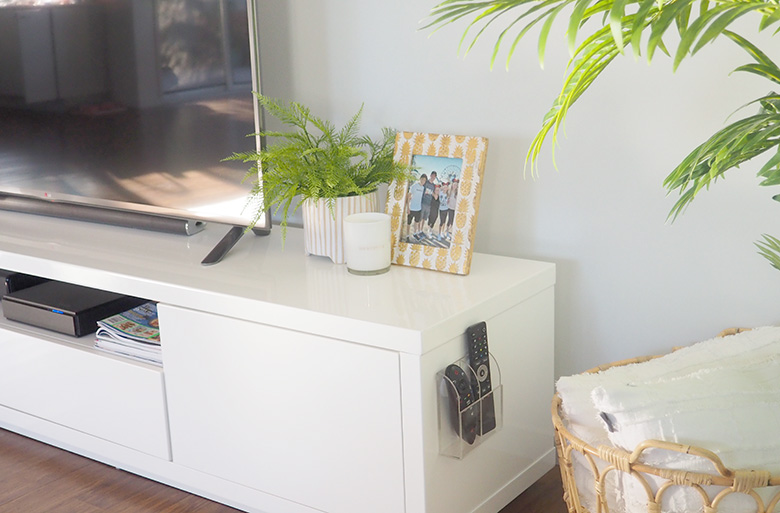 What is one DVD collection or CD you just can't get rid of?