I hope you've all had a wonderful New Years and I just want to tell you how excited I am about starting 2019 off with my 'Declutter 52 Things in 52 Weeks' challenge. I know that many in our community followed me back in 2014 when we ran this and by popular request, it's back!! If you will be following along with me for the first time, I just want to reassure you that this is going to be super great, and together, we are going to achieve great things, because I will show you how to declutter step by step. I don't want you to worry, or get overwhelmed with the tasks ahead of us this year because we will do it at a pace that will actually make you enjoy these decluttering projects each week. A new Decluttering Task will be published on the blog every Wednesday. Register here and I'll send you a link to your inbox to the latest task each week. You can also follow along on Instagram with hashtag #declutter52things. Let's get stuck into Task 1 of 2019!!!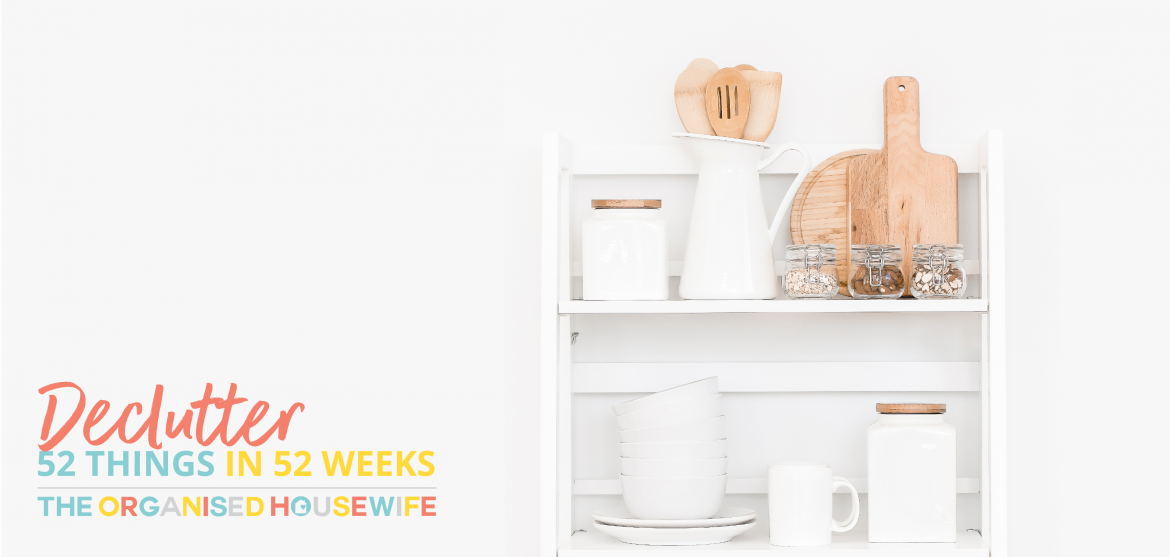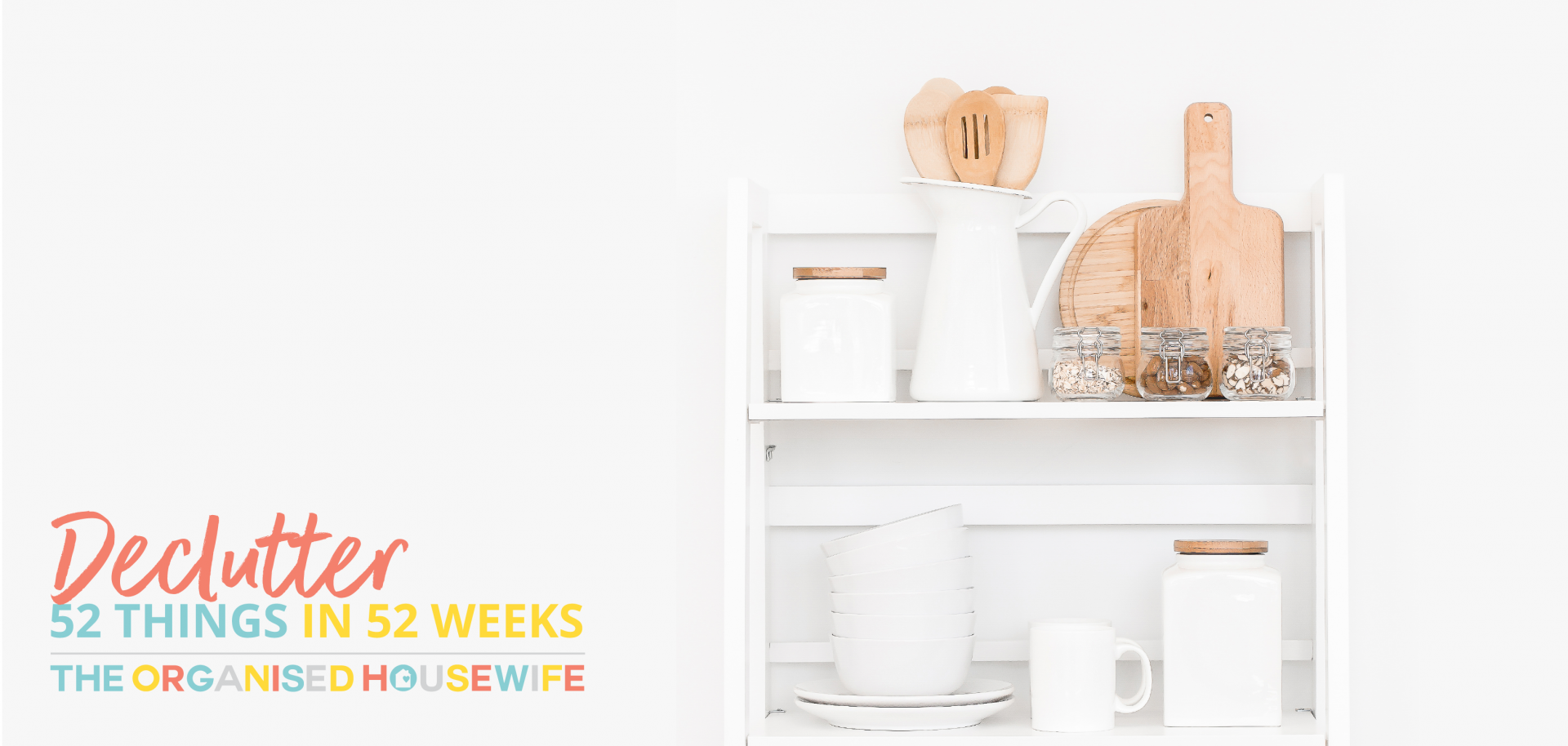 The 'Declutter 52 things in 52 Week' Challenge is completely FREE!!! Sign up to my daily emails so you don't miss when the next task goes live. Alternatively, visit the blog each Wednesday to see the latest task. I will publish the new task on the blog every Wednesday.
Please share a photo of your space each week on Instagram using hashtag #declutter52 and tag @theorganisedhousewife
---
Decluttering Task #1
Perfect time of year to declutter your noticeboard, cork board, inspiration board or the fridge!!!
Let's begin by removing all the unnecessary clutter from your noticeboard, cork board, inspiration/dream board or the fridge and use your board to inspire you and help you reach your goals, (be it personal or professional) or plan your next holiday. Fill it with inspirational quotes, favourite photos, special ideas, whatever works as a positive motivation for you. I am a firm believer of using affirmations as a way of inspiring myself. There is something so powerful about words. This is my noticeboard or inspiration board that I made last year for myself (my plan is to update it this week). It actually sits in my toilet at home because let's face it, it's the one place we actually take time, so I get to read it in peace and remind myself of my daily goals.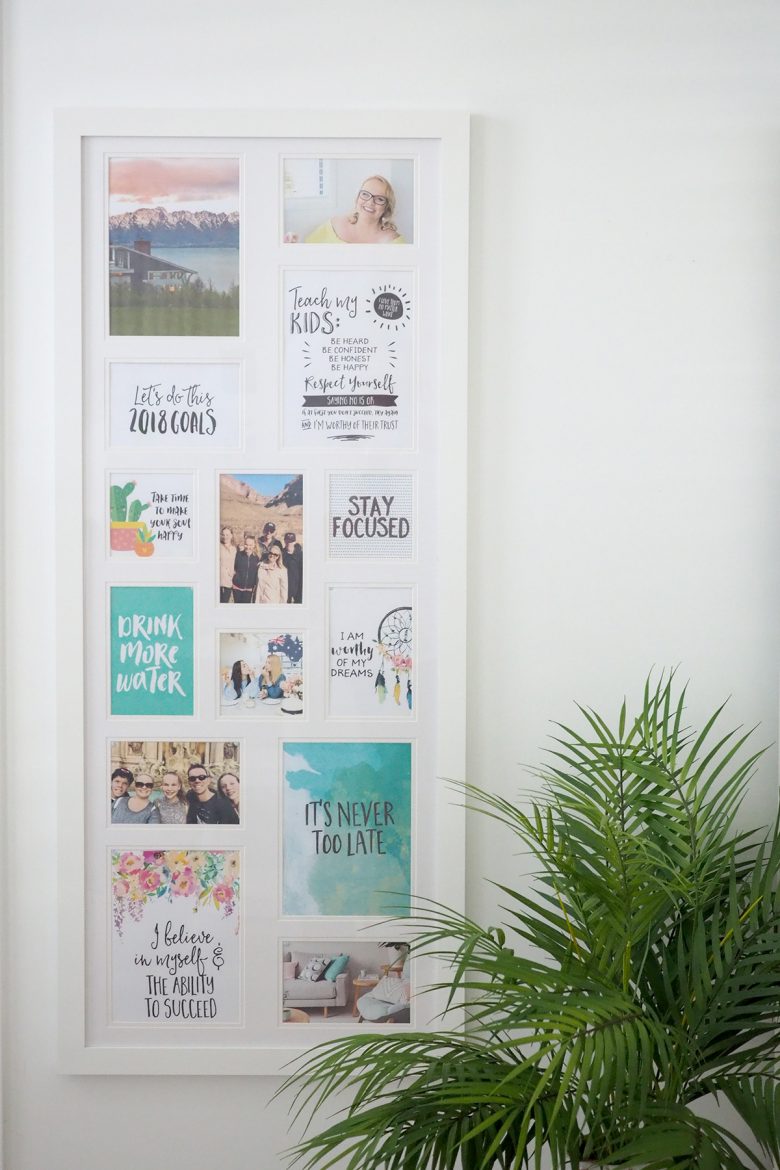 TODAY'S TASK: REMOVE ANY OLD NOTES, INSPIRATION OR JUNK FROM YOUR NOTICEBOARD, CORKBOARD OR INSPIRATION BOARD.
Remove old bills, takeaway menu's, erase old notes, goals you have reached and any other junk cluttering up your boards. Then replace it with:
Inspiration and motivational images found from magazines
Your 2019 goals, to inspire you to achieve them.
I believe that everyone should have a vision-board, because it's such a positive inspiration on your soul.
READ MORE: How to Make Your Vision Board Work For you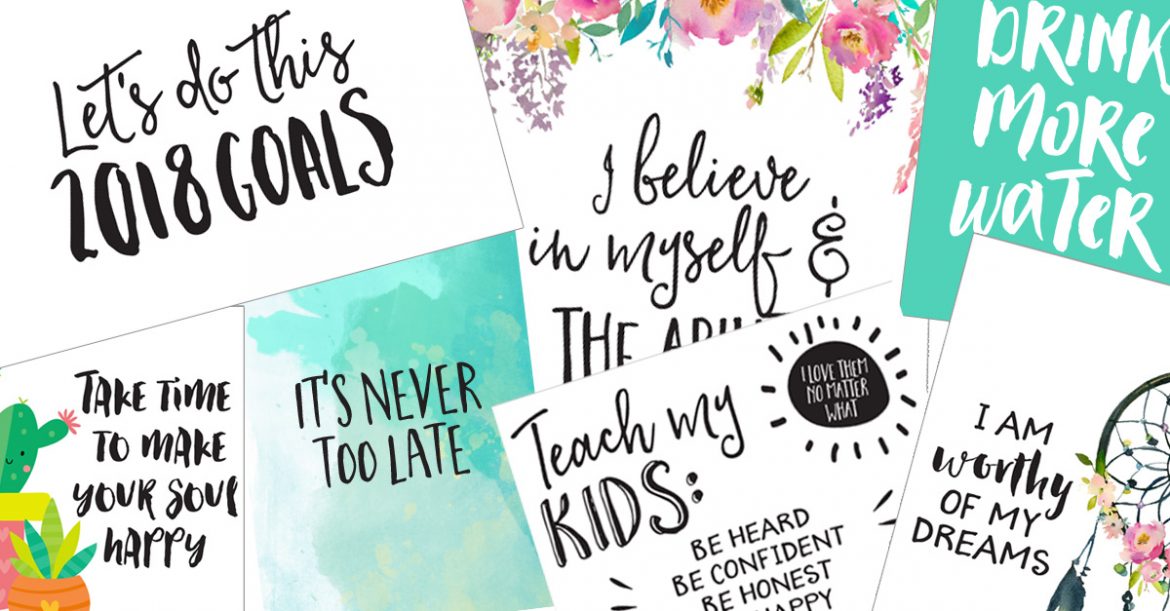 MY 5 MAIN 2019 GOALS
To inspire you all with Task #1, I challenge you to make your very own, personal 2019 goals list and add it to your visions board so that you can see it at least once a day, so that you can strive to achieve all your goals throughout the year. Here are my 5 main goals that I am going to create into graphics or find inspiration in magazines for my 2019 goal board.
1. TO BE KINDER TO MYSELF
My biggest goal this year is to be kinder to myself. I've been feeling deflated because although I haven't reached my weight-loss goal, I need to acknowledge and celebrate that throughout 2018 I actually didn't put on any weight either and for that I should be darn proud of myself and stop beating myself up! In 2019 I am going to be far kinder to me.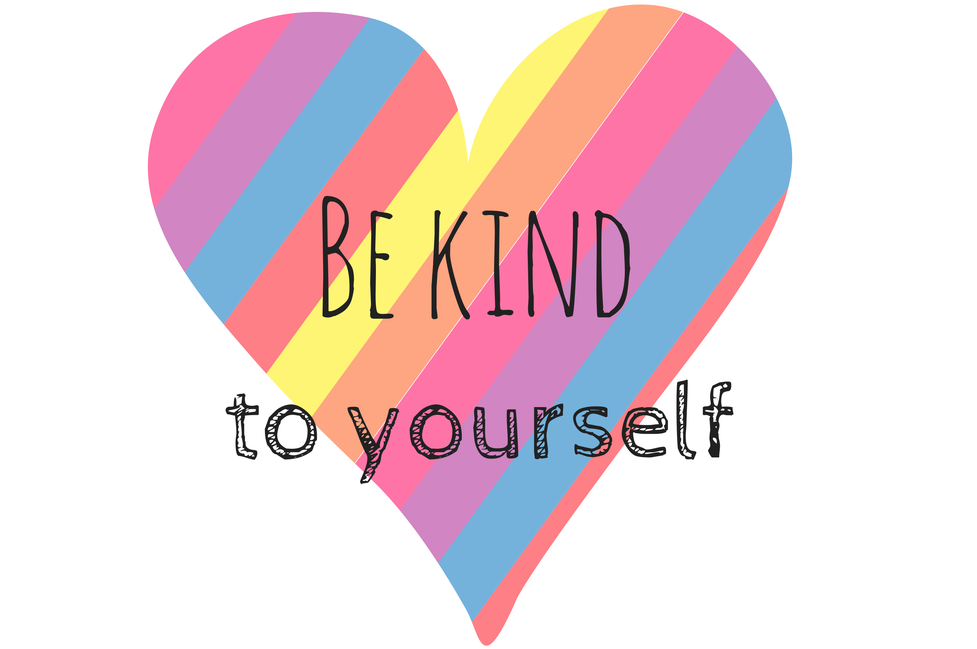 photo credit Sanctuary Counselling
2. TO PURCHASE A NEW LOUNGE
I have my eye on this beautiful grey lounge suite or another with recliners from Nick Scali and my goal is to save up and buy it for our home. I need one that will fit all five of us on it, and this one is just perfect.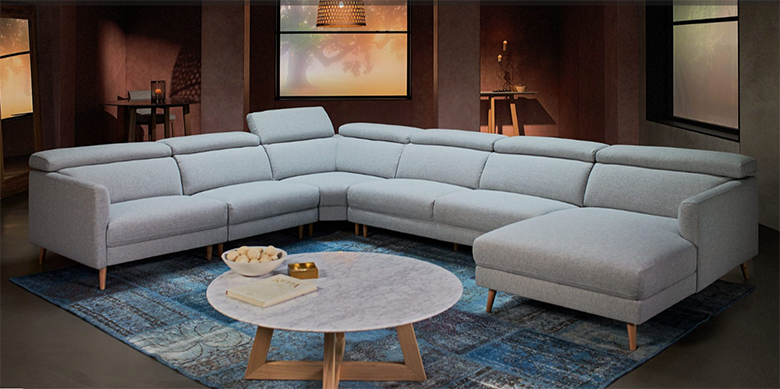 photo credit Nick Scali
3. TO GO ON TWO HOLIDAYS THIS YEAR
It's Scotty's and my 20th Wedding Anniversary (that's over 7,400 glorious days married together!), so I want to have a family holiday, but also a couples holiday so that we can celebrate and have that romantic getaway together. We don't know whether we want to do something beachy or something rainforest style, but we definitely want to do something relaxing.
4. EAT HEALTHIER
This year, my aim is to eat healthier and to create some new health conscious but still very yummy meals. It's a challenge I'm setting for myself and I can't wait to see what I come up with to share with you.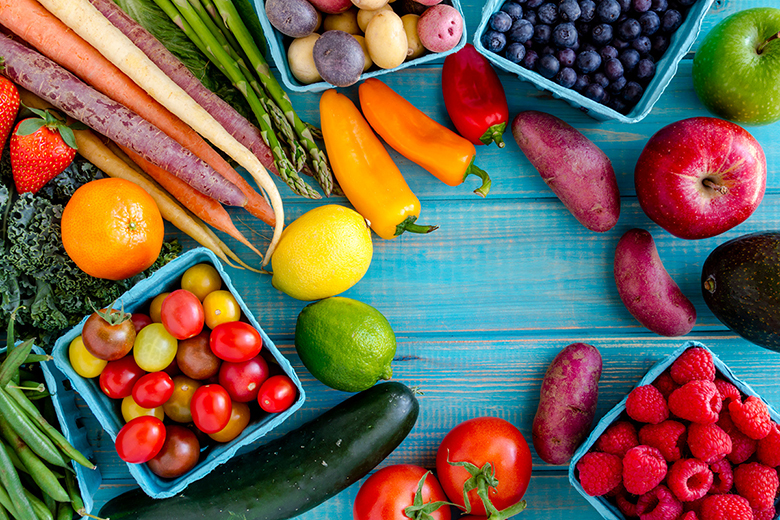 photo credit heart.org
5. BE MORE ACTIVE
More exercise, more walking, more fun things that double up as exercise like bike riding with the kids, plus I really enjoy taking Zoe for a walk every morning.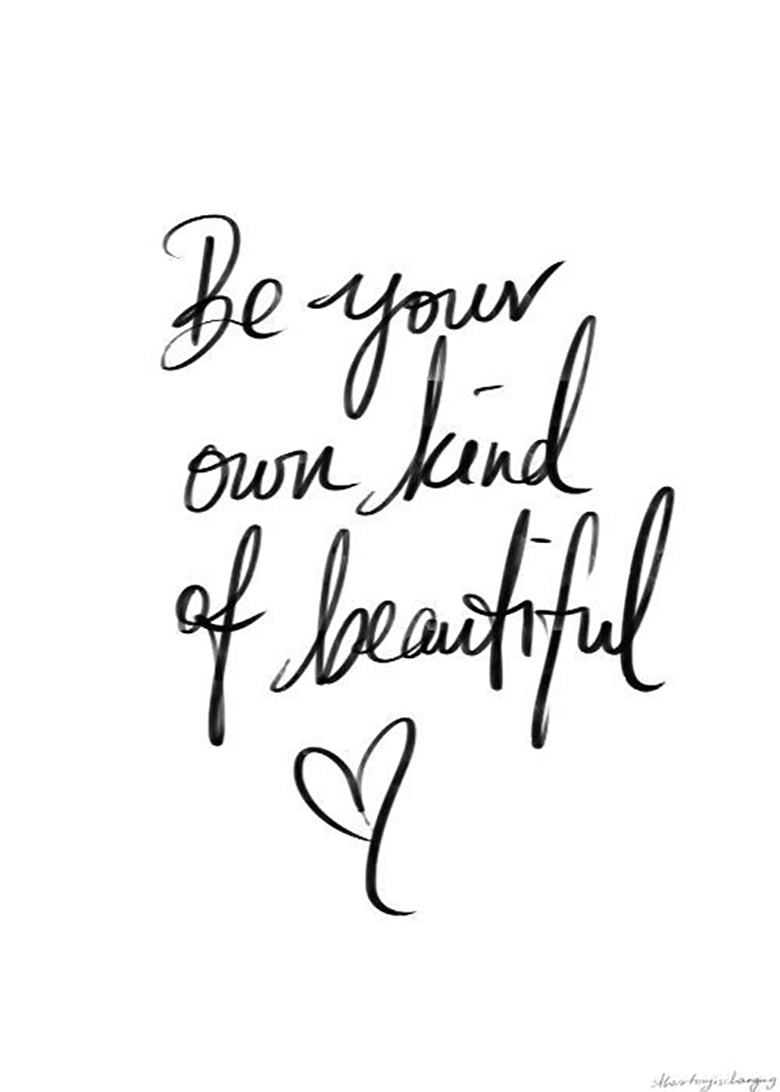 photo credit The Zoe Report


DON'T FORGET – Please share a photo of your space each week on Instagram using hashtag #declutter52 and tag @theorganisedhousewife
What have you put on your board to inspire you this year?