Happy New Year lovely Organised Housewife Community!! I hope you all had a wonderful time bringing in the new year last night, and managed to get some time to sit down and enjoy the company of those around you. Can you believe that it's 2019? Am I the only one that feels that 2018 went way too quickly? I swear I have blinked and feel like I've spent the year in a time warp, only this one has sped up rather than slowed down. As you know I'm super organised and I took some time out just before Christmas to work out all my New Years Resolutions and goals I want to achieve for 2019. I have planned what I want to achieve here at The Organised Housewife HQ, as well as at home as a mum and wife (we are celebrating our 20 year wedding anniversary and we want to go on a weekend away just the 2 of us).  I am super excited about what the 2019 year will bring.
---


---
Do you have your New Years Resolutions planned yet? If you haven't, let me help you out a little. As a special gift to you, I am releasing a NEW YEARS GOAL PLANNER as a free download, which will help you to achieve goals you set yourself for the new year. This planner will help you:
plan out what challenge you need to work through
create solution options you can brainstorm
list actions you need to complete to overcome your challenge
determine how long it will take to achieve your goal.
Be inspired by my New Years Resolutions printable and make 2019 your year to be organised like never before!! Last but not least, I just want to thank you all for your ongoing support and loyalty to The Organised Housewife so I am offering this printable for FREE  when you subscribe to my weekly newsletter.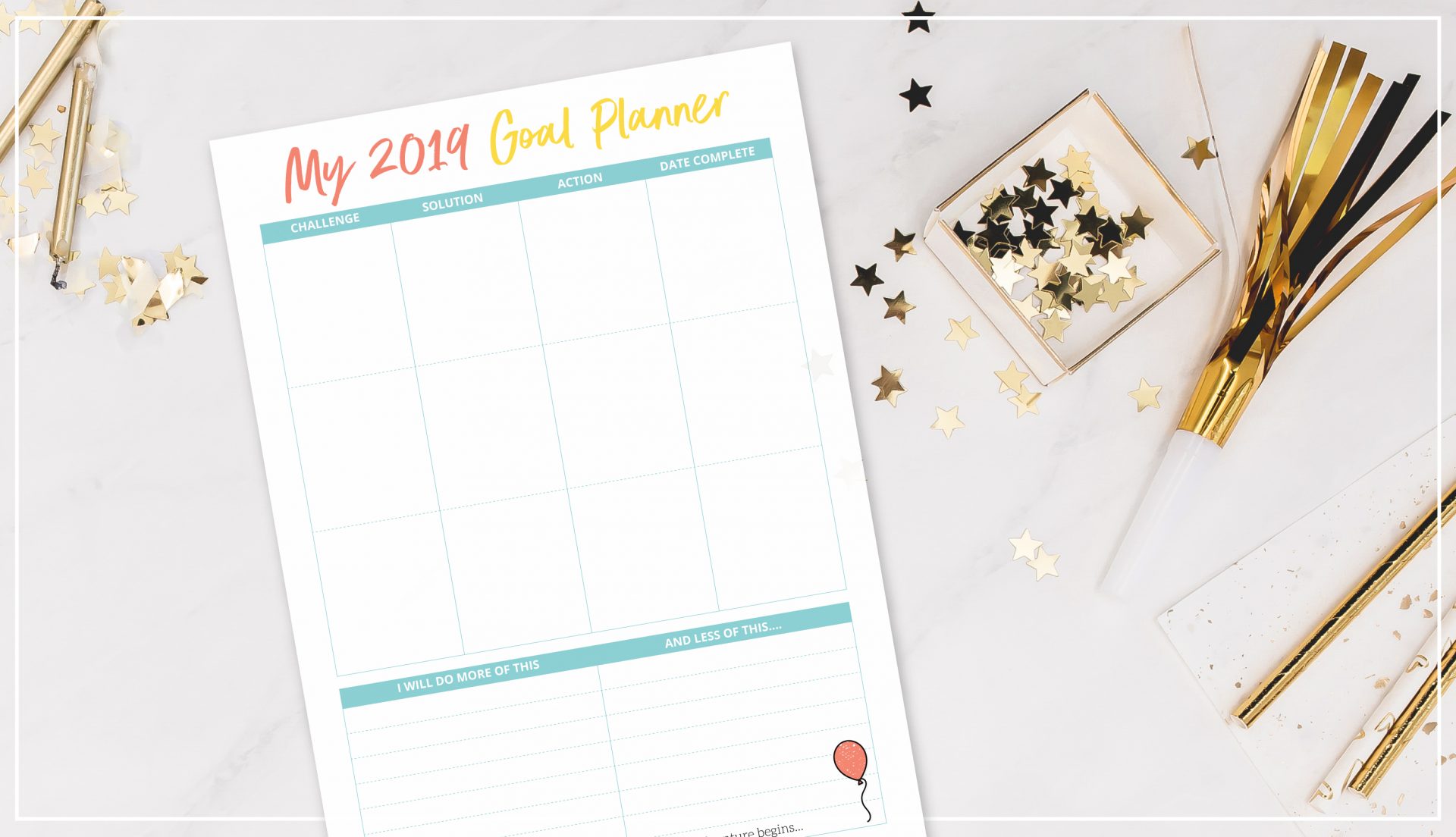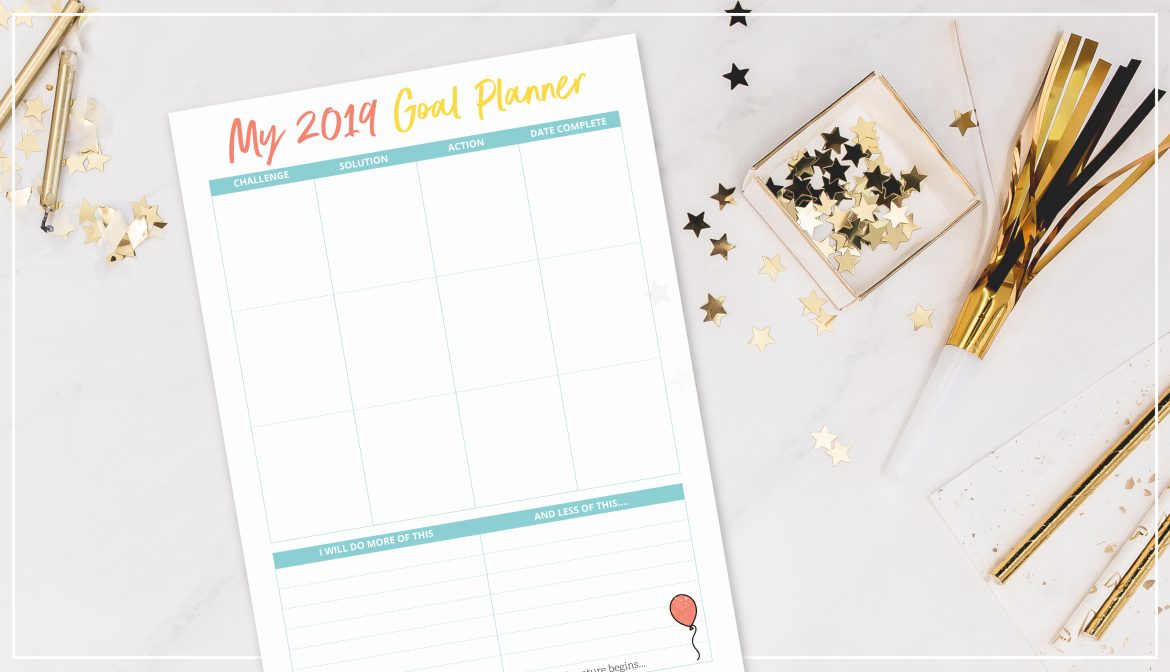 [activecampaign form=61]
TOP TWENTY NEW YEARS RESOLUTIONS FOR 2019
There are many resolutions circling around this morning, but I think for anyone that the following resolutions relate to, will all agree that these are some great New Years Resolutions for 2019. I will leave you with this list, and once again wish you a Happy New Year:
Start eating healthier
Be more active
Declutter your home
Quit Smoking
Drink less alcohol
Do something new that you've never done before
See more of the world
Set a budget
Get more rest
Smile at least once a day
Start a hobby
Play with the kids more
Read more books
Be more grateful
Stop procrastinating
Take time to enjoy the little things
Become more confident
Learn a new skill
Be kinder to yourself
Put the phone down and spend time offline
DON'T FORGET – JOIN MY DECLUTTER 52 THINGS IN 52 WEEKS CHALLENGE – Is your home full of clutter and you're tired of seeing it but find it difficult to get yourself motivated for a proper declutter and spring clean?  Join my 52 week declutter challenge and let me help you to declutter your home. My challenge is designed for you to achieve one decluttering task each week, so that you don't get overwhelmed with your workload. Don't just do the challenge, challenge yourself to succeed and do the challenge with me and hundreds of women all around Australia. Let's succeed together in decluttering our homes.  Read more + register here.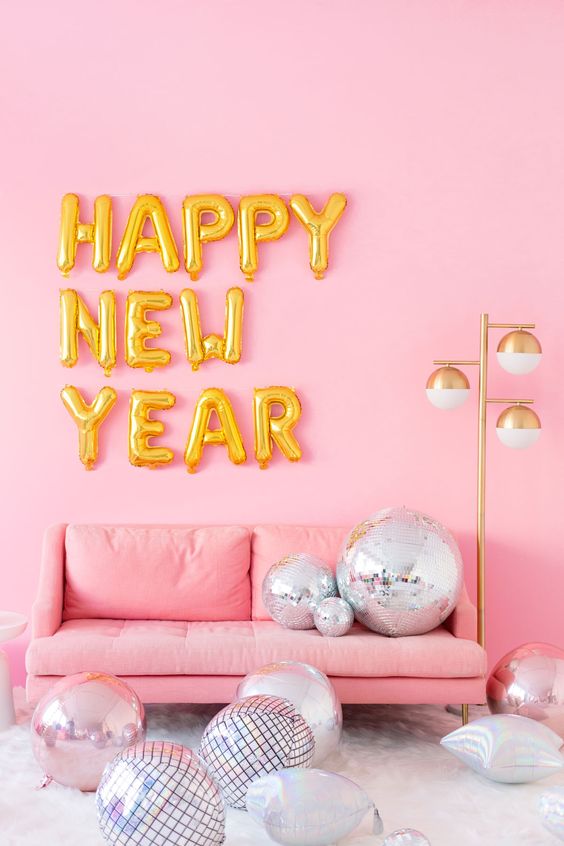 image credit Studiodiy
WHAT'S YOUR TOP 2019 NEW YEARS RESOLUTION?