It's week 28 of my Declutter 52 Things in 52 Weeks Challenge. If you haven't signed up yet, join me today as I help you remove all those things in your home you no longer need or use.
They go everywhere with you and provide access to some pretty important things, but are your carrying around ones you don't need? This week's declutter task will make sure your keys are not simply weighing down your handbag, but have in fact earned their place on your keyring – and we'll organise these important keys a little further too!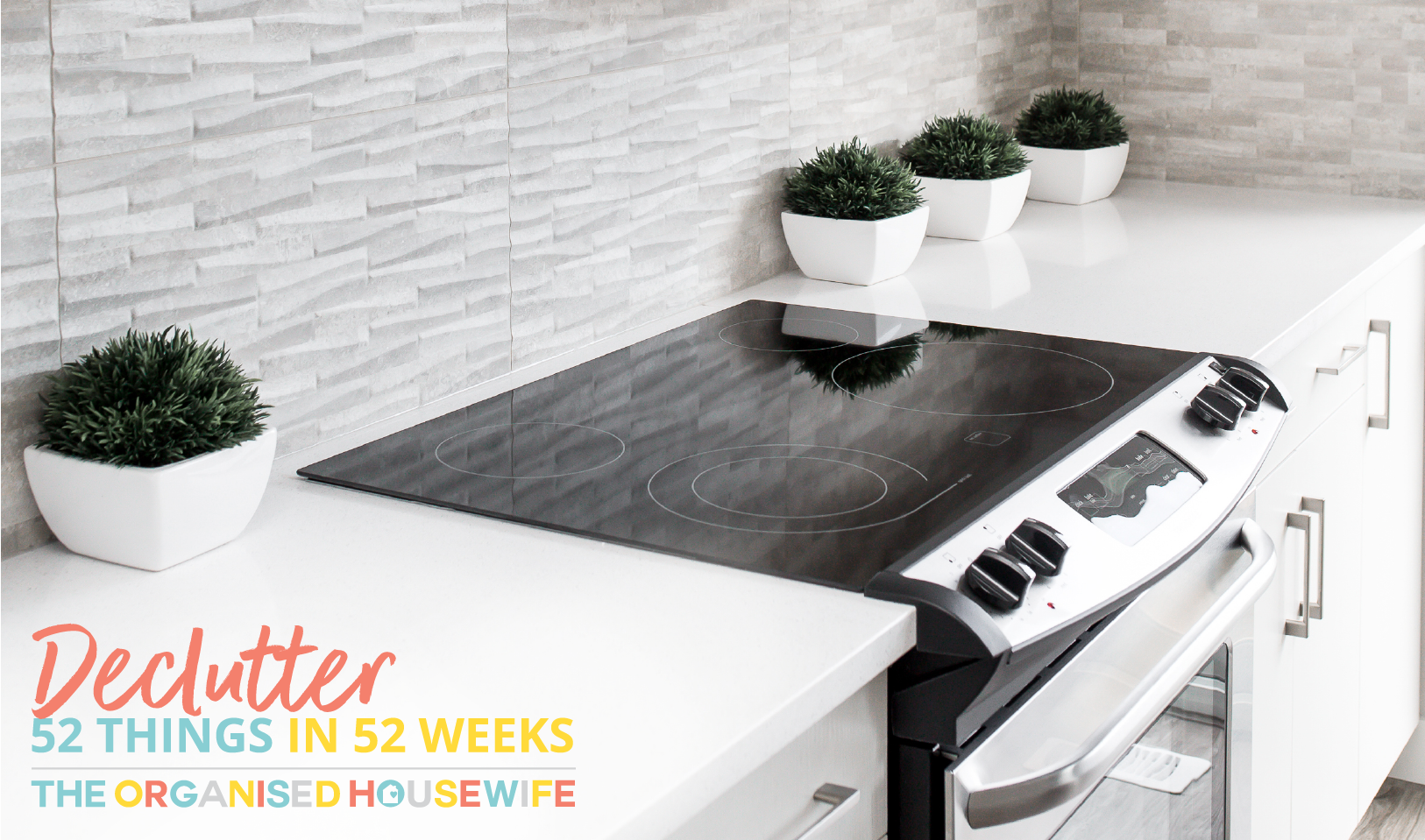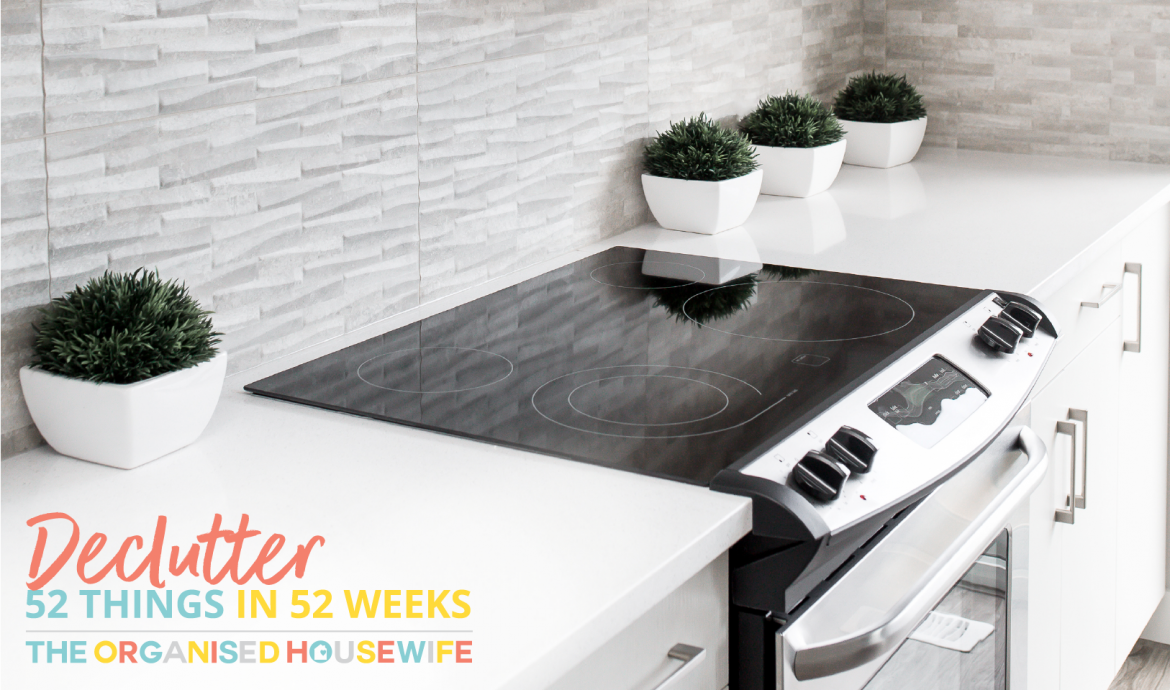 The Declutter 52 things in 52 Week Challenge is completely FREE!! I publish a new task on the blog each Wednesday. Sign up to my daily emails so you don't miss when the next task is live. Alternatively, visit the blog each Wednesday to see the latest task.
Please share a photo of your space each week on Instagram using hashtag #declutter52 and tag @theorganisedhousewife
---
Decluttering Task #28
Keys
We've all been in that situation where we can't find our keys… and sometimes we have our keys in our hand, but simply can't find that one right one! Sigh.
Whilst coloured keys are a great way to organise and differentiate your keys, it can be expensive to get all new keys cut. Instead, I add a different colour nail polish to the keys I don't use as frequently – like the key to my in-laws house. It's a cheap, easy, and effective way to make my keys so much more organised!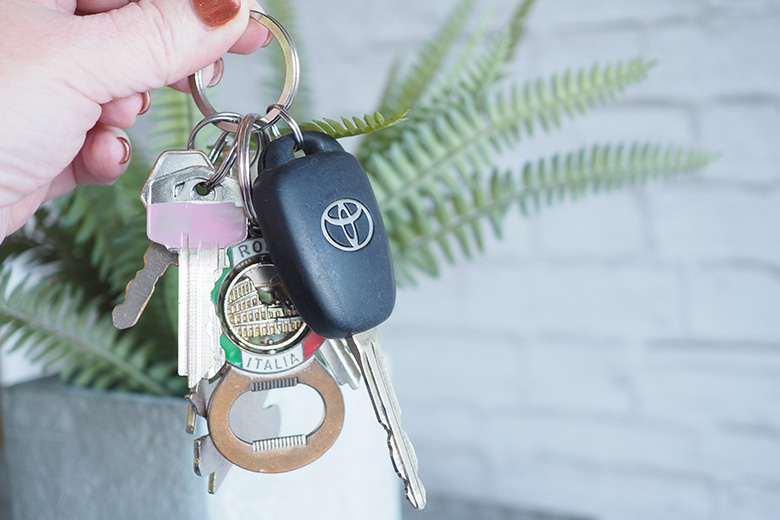 TODAY'S TASK: PURGE AS MANY KEYS AS YOU CAN
Note: My definition of purge – sell, donate, repurpose or throw away items as you see fit
Look at your keyring and take note of what's not working e.g. similar looking keys cause confusion, keyring is too big, some keys are very rarely used etc.
Remove all keys from the keyring, grouping like items together e.g. all house keys together, office keys, car keys, other people's house keys together etc.
Determine what keys are no longer needed, purge the ones you no longer need.
Determine what keys you haven't used in over 12 months (but are still needed) and consider storing them somewhere else safe.
Add any new and/or current products to your keyring to help you keep it organised e.g. colour code keys with nail polish or rubber rings, use different sized/coloured rings to differentiate etc.
Place keys back on the keyring, grouping like items on the same ring.
Creating a central space at home where your keys are always stored will also help you to locate your keys quickly when running out the door. Perhaps a key hook on the wall, or a bowl that all keys can be stored in. An easily recognised keyring always helps too!
SHOP: How beautiful is this handmade entryway organiser?! You can view it here.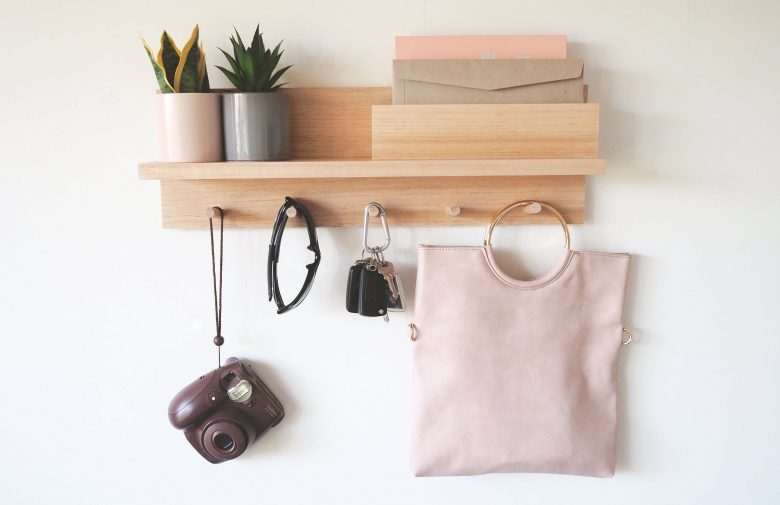 How many items have you been able to purge today?