This Spiced Chicken with Sesame & Cashew Rice stirfry is so delicious, quick and the perfect weeknight dinner. I use broccoli and carrots in this chicken stirfry, but it's a great opportunity to use up any veggies you may have in the fridge – capsicum, zucchini, corn, peas, beans… you name it!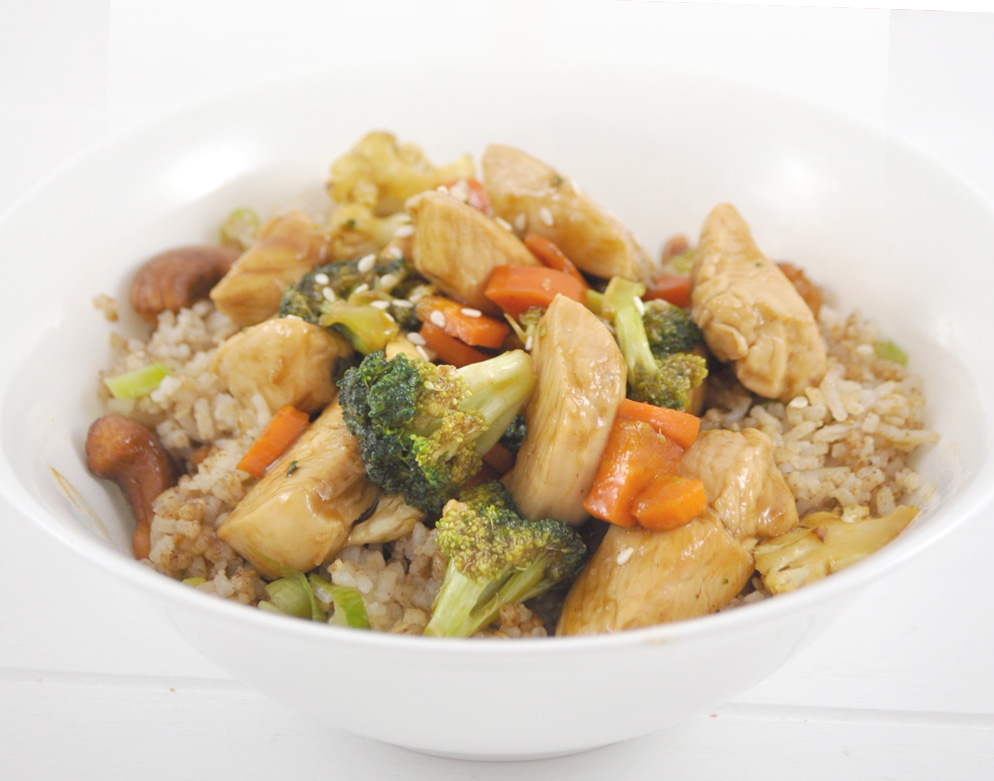 I don't often put nuts into my dinner dishes, but this is delicious with them and the nuts compliments the stirfry really well. You don't need to add the nuts if you or your kids don't like them.
Print
Spiced Chicken with Sesame & Cashew Rice
3 cups

of chicken stock

1 cup

of long grain white rice

1/2 cup

hoisin sauce

1 tablespoon

brown sugar

600g

chicken breast, cubed

1

carrot, thinly sliced

1 cup

broccoli, in florets

3 tablespoons

peanut oil

1/4 cup

sesame seeds

1 cup

cashew nuts

2 tablespoons

of Chinese five spice powder

6

green onions, thinly sliced
Instructions
Add chicken stock to a medium saucepan and bring to the boil.
Rinse rice well then add rice to saucepan, stir. Cover with a lid and reduce the heat to low.
Cook rice for 11-12 minutes.
Remove the pan from the heat but don't lift the lid (as you don't want to lose the steam).
Keep covered for 10-15 minutes or until the rice is tender and the stock has absorbed.
Meanwhile, in a bowl mix together the hoisin sauce and sugar, stir.
Add cubed chicken to the bowl, toss to coat through the sauce mixture.
Heat 1 tablespoon peanut oil in a frying pan over medium heat.
Place chicken into pan and brown chicken for 3-4 minutes or until golden.
Add carrot and broccoli to pan, continue cooking with chicken for 4-6 minutes or until vegetables tender.
While chicken is cooking place remaining oil, sesame seeds and cashews in the microwave safe heatproof bowl. Cook on high for 3-5 minutes, stirring every minute until lightly golden.
Stir nuts through chicken mixture.
Sprinkle spice and onions into the cooked rice and stir to combine.
Serve chicken over rice.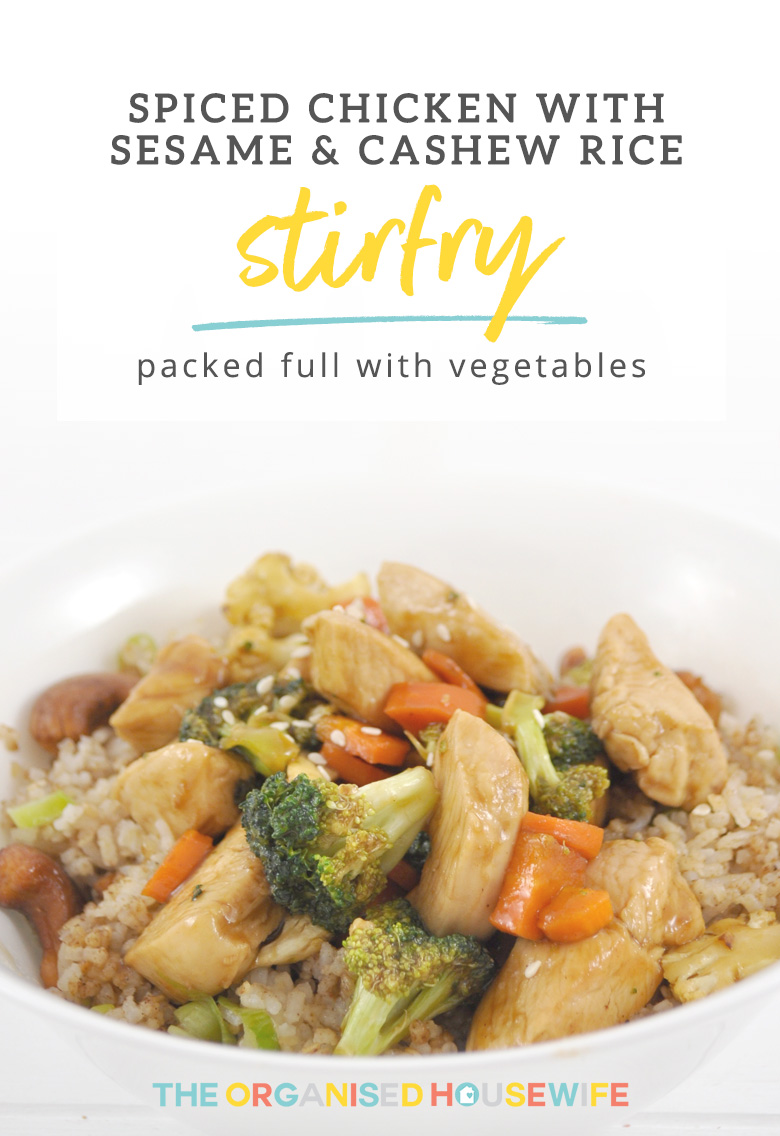 May 13, 2022

February 9, 2022

February 7, 2022