My journey to motherhood began 15 years ago after I was blessed with my beautiful twins (a boy and a girl) and later my third, another girl. As I have shared with you recently, as incredible as becoming a Mother was I quickly found myself in a place of complete overwhelm and defeat. My house was getting the better of me. My clean washing was taking over my lounge room, the dishes just never seemed to disappear and the rest of the house resembled a bombsite.  I'd lost control.
But it was during this time of desperation that I decided to take that control back. I created and trialled routines, checklists and charts until I was left with a system that worked for me. I came up with life hacks that saved not only my time but also my sanity.  I got my life back. I had control again! And I realised that I could, in fact, do it all and keep my sanity!
I had to share my tactics with other Mothers! I knew we were all in the same position, drowning in those horrible feelings of overwhelm and failure. Along with this blog which I totally adore writing and sharing with you, I decided to share these fabulous charts, checklists and planner that I have trialled and tested in my own home! As Mums, we are the human diaries for our entire family, so finding room in our brain to remember tasks like cleaning the fan is almost impossible.
So I've done all of the hard work for you! Sharing what I have used and created to help take the thinking out of keeping your life organised. Notice as your children mature before your eyes as they take on their new responsibilities and follow my ever so popular kids' routine charts, you'll be able to get them out the door without nagging!!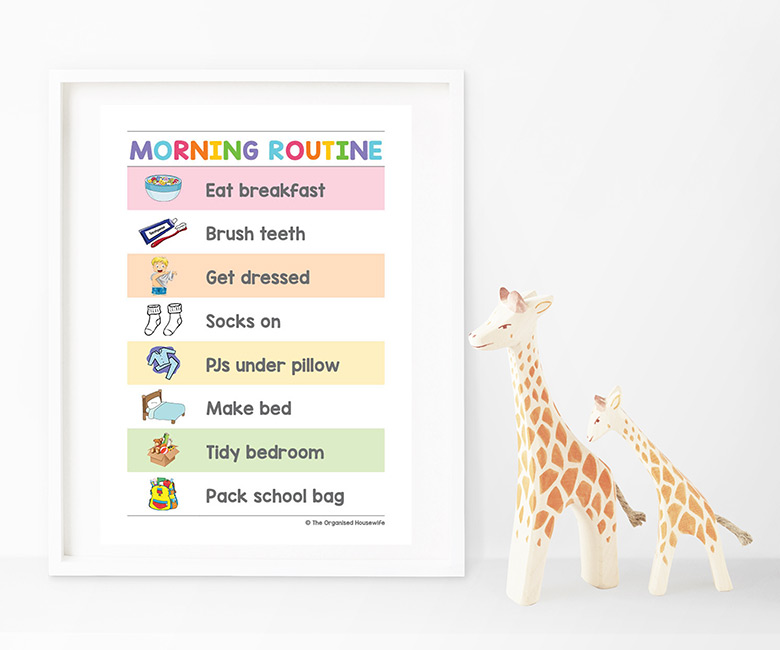 THE ORGANISED HOUSEWIFE ONLINE SHOP
I thought I'd share this post with you today as I learnt after a recent survey I ran that many of you aren't aware that I have an online shop along with the blog.  Most of the products are downloadable, which means you can purchase them now and use them in five minutes. I told you I'm efficient!!  I am looking at expanding it and introducing more physical products soon, which is very exciting!!
Below are 5 printables that have helped me keep my sanity over the years.  And BONUS is that they are all included in the deluxe package (save over $60 off my printable bundle) of my 20 Day's to Organise and Clean your Home Program, which starts this Monday!!  
The strategies that I will share with you in 20 Days to Organise and Clean your Home program are time-tested, kid-approved and life-adaptable.  Regardless of whether you have babies or toddlers, teens or tweens, pets or plants to take care of, these tips and techniques will work because they're based on a solid foundation that arms you with the clarity, control and commitment you need so you can have a clean home… just the way you want it.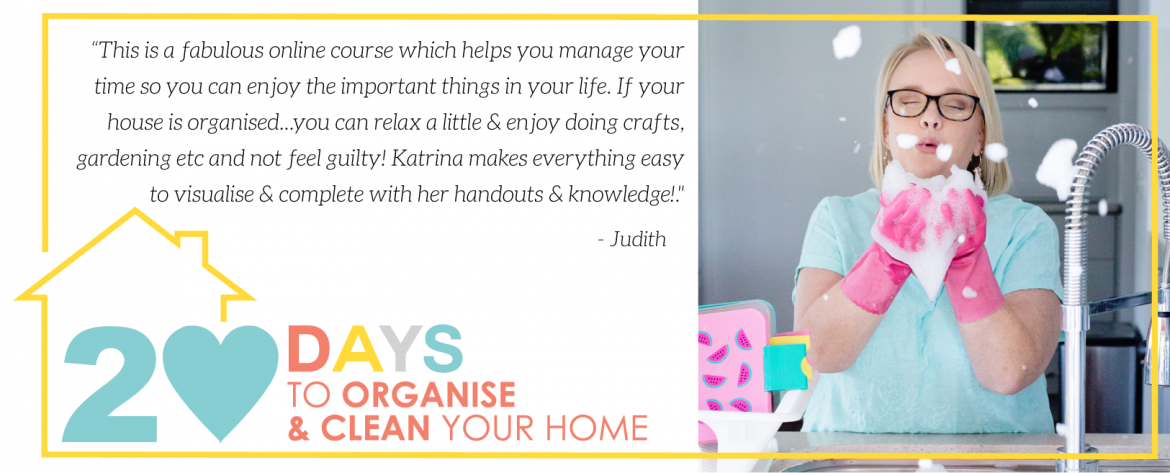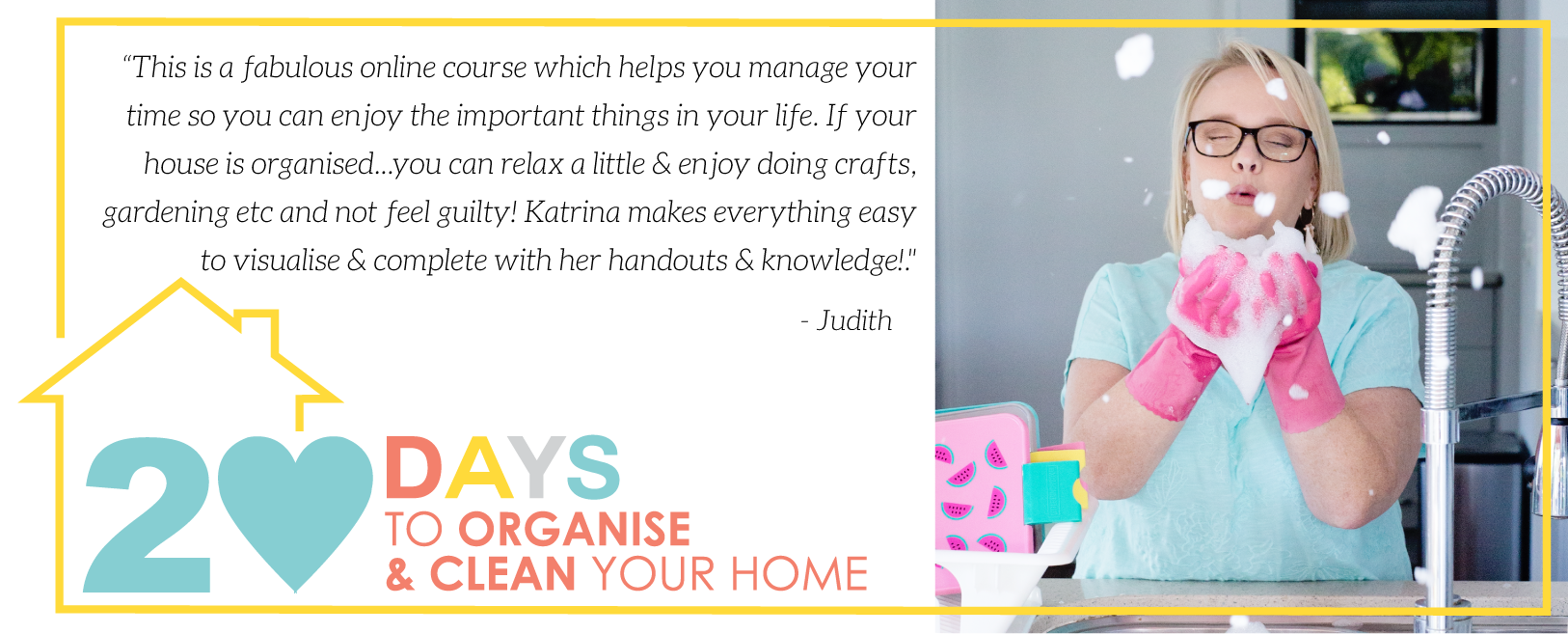 Learn more about the 20 Day's to Organise and Clean your home HERE. Join before registrations close this Sunday.  Day 1 starts Monday 3rd September. 
WHAT'S FOR DINNER PLANNER
  available in my shop as an instant download here.
Save time, money and your sanity by planning your meals for the week. You no longer need to be standing at the fridge looking for answers. Instead, you can be spending that time planning healthy and nutritious meals for the week ahead.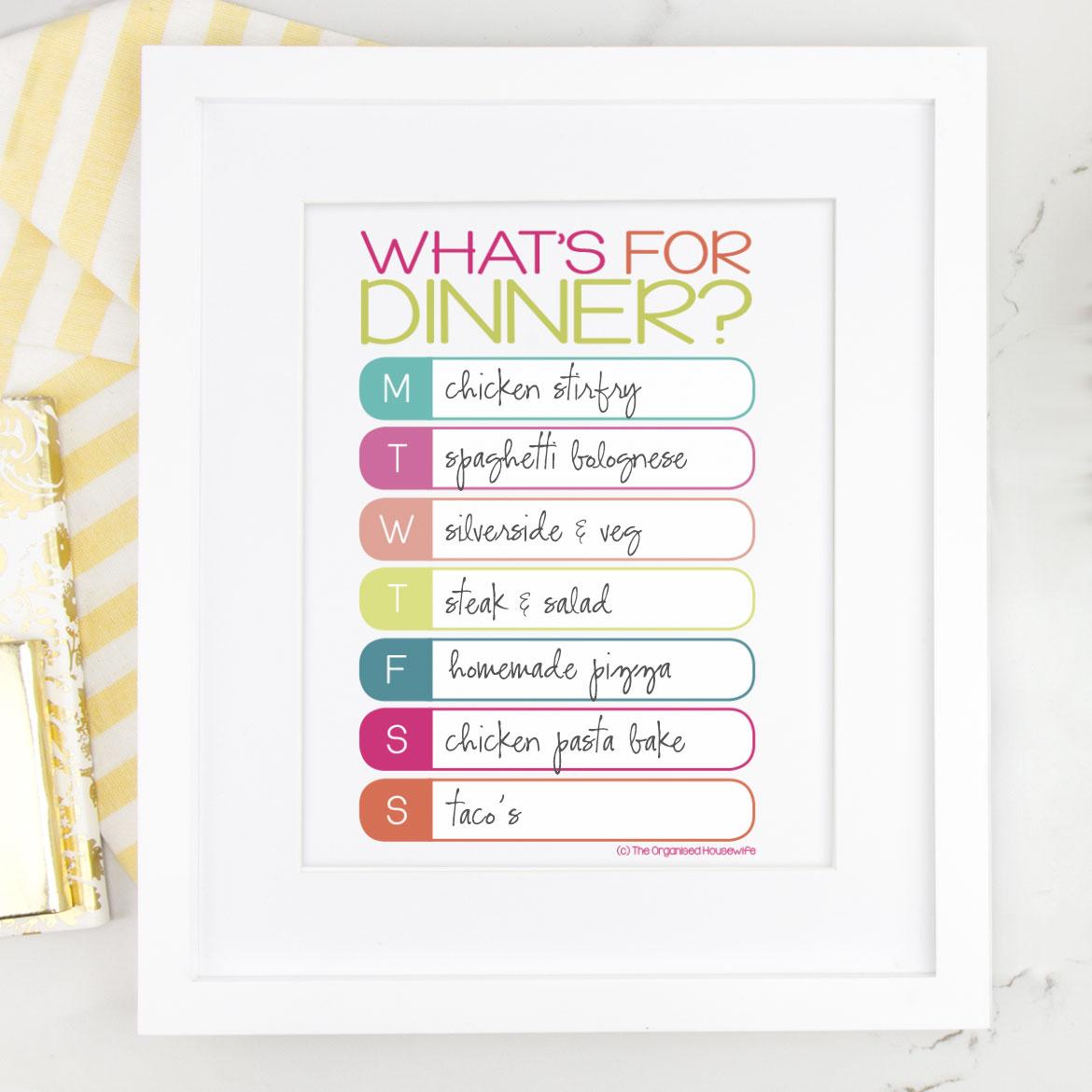 BUDGET ORGANISER
  available from my shop here.
Paperwork in the office can easily become a mess and get lost. Use the Bill Organiser to keep all your bills and receipts together in one place so you won't forget to pay your bills.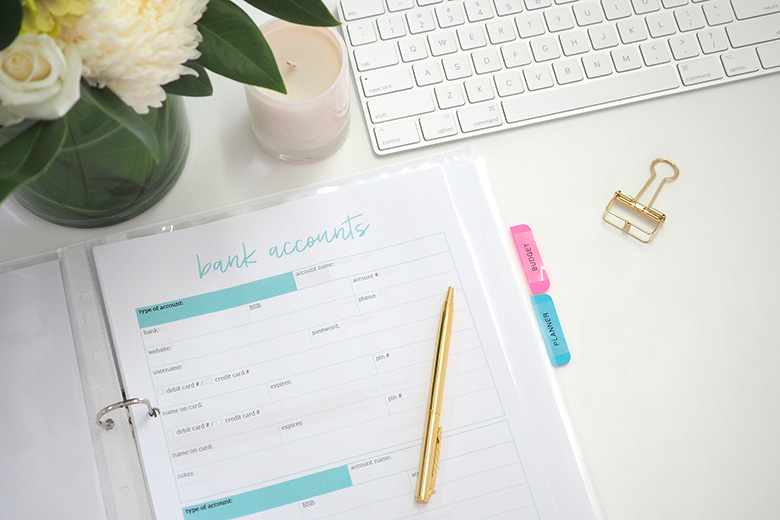 LAUNDRY ROUTINE
  available in my shop as an instant download here.
Unfortunately, washing is one of those tedious jobs that is never-ending, you think you have found the bottom of the pile, but the next day it's back! Having a laundry schedule will help you stay in control of your dirty laundry piles. This helps me to make sure the kids always have clean school uniforms.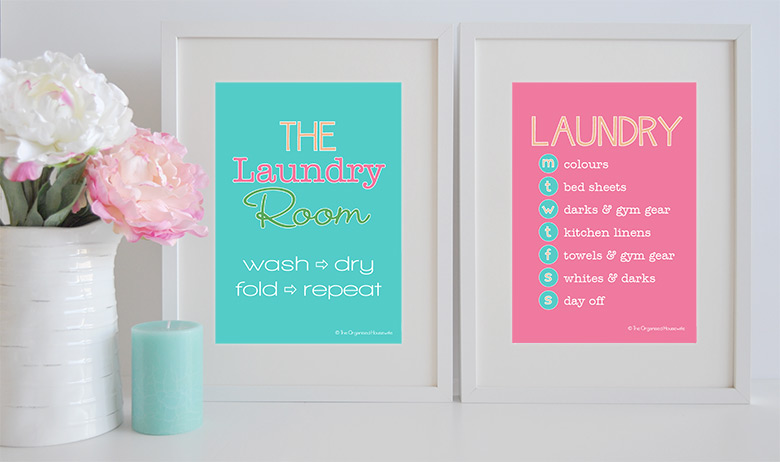 CLEANING CHECKLIST
  available in my shop as an instant download here.
Don't let your house get the better of you! Stay on top of the cleaning with this easy-to-implement cleaning checklist. You won't have to take chunks of time out of your day; instead the checklist will inspire you into following a routine that will become the new normal. The checklist includes daily, weekly, monthly and annual tasks to ensure your house will never get out of hand.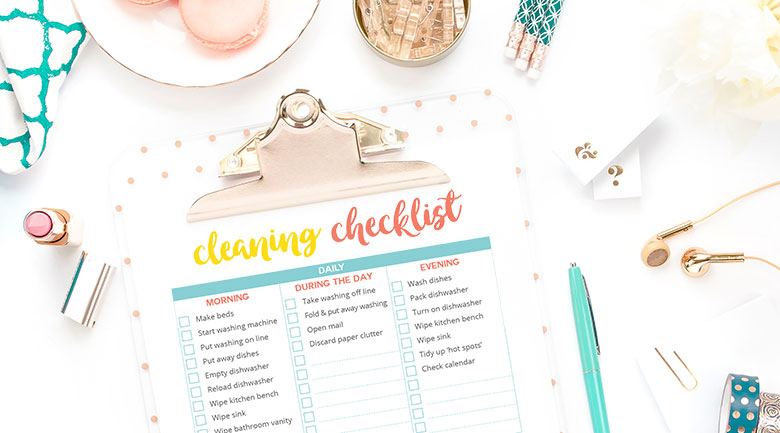 HOUSEHOLD BUDGET SPREADSHEET
  available in my shop as an instant download here.
Make keeping on top of your finances easier with this Household Budget template. This spreadsheet is essential for any busy family wanting to have a better understanding of where their money is going. All of the hard work has been done for you! All that's left for you to do is download the template, fill it in and start saving!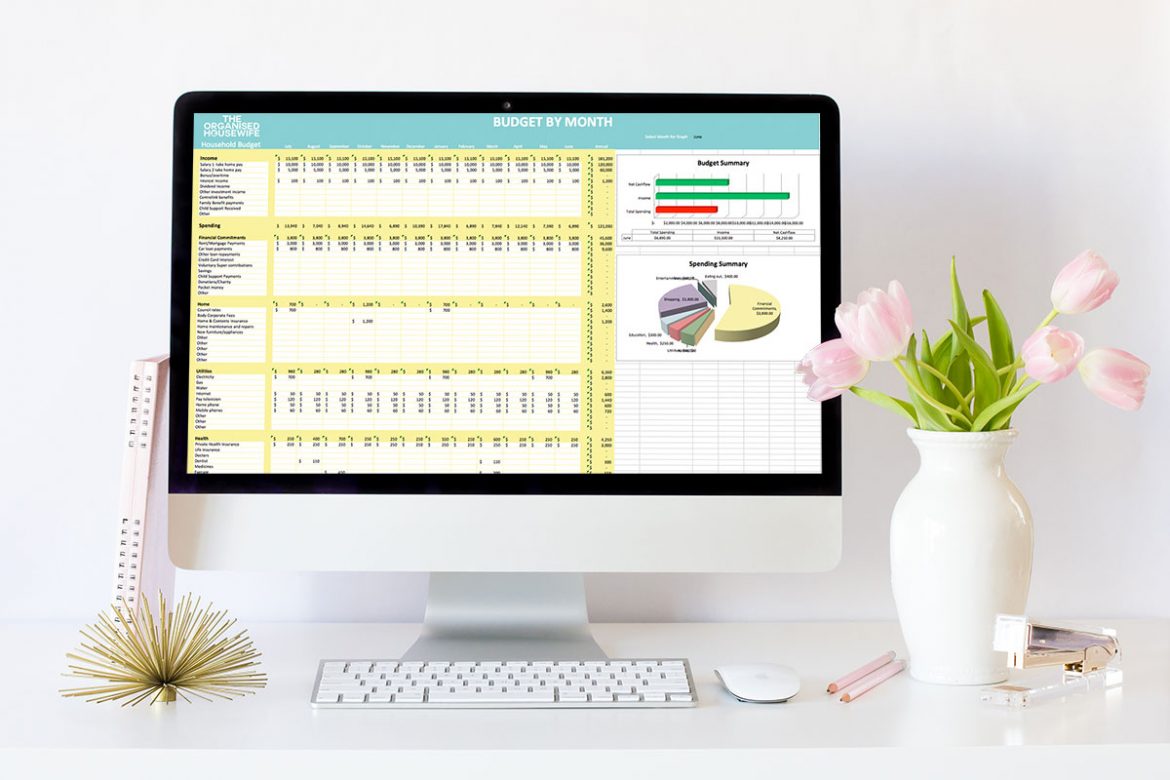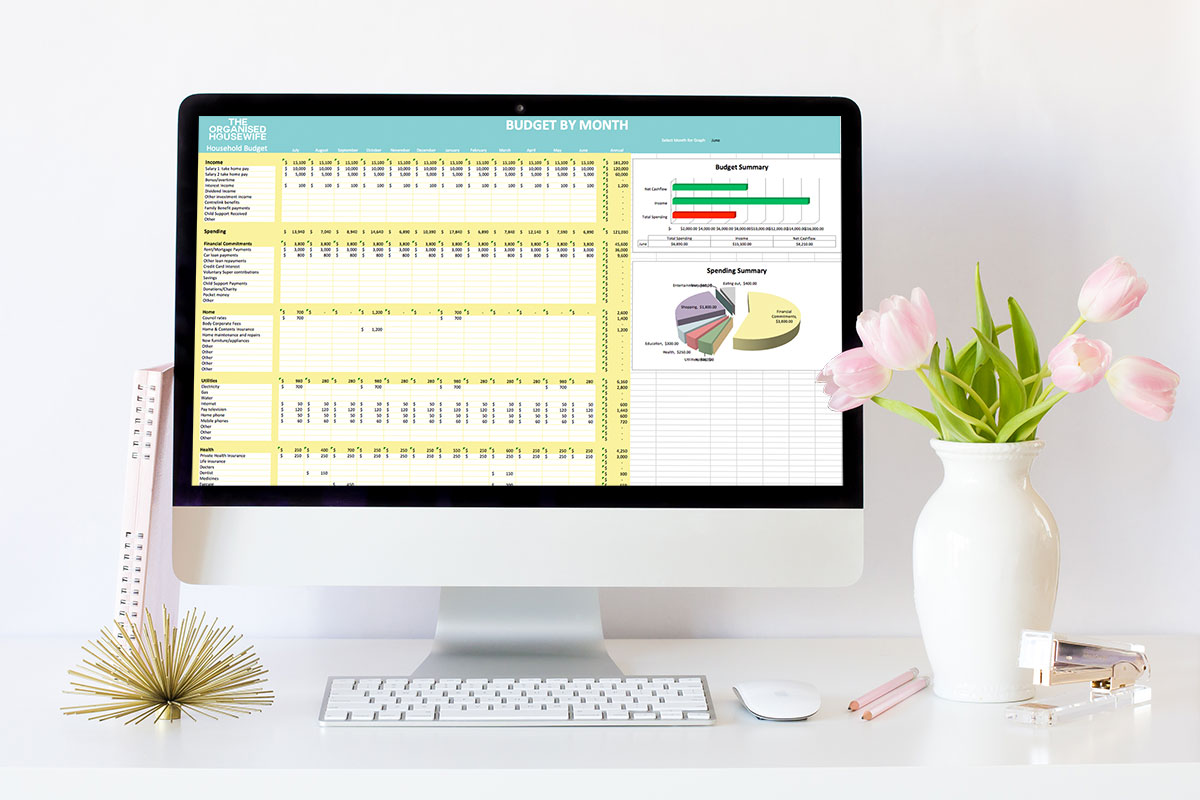 I love the charts I have created, I'm forgetful and also enjoy writing lists and ticking them off.  Each of these help me to remember things, stay organised and keep my sanity!!