Slow cooker dinners are brilliant time and budget savers. I typically put my slow cooker on most Tuesday evenings as my youngest has netball training till late. I put the slow cooker on in the morning so that dinner is ready when we get home, therefore eliminating the need to get takeaway. This slow cooker Moroccan Curry is fabulously quick and tasty and packed with loads of vegetables and chickpeas. You can use beef or lamb, whichever you desire really.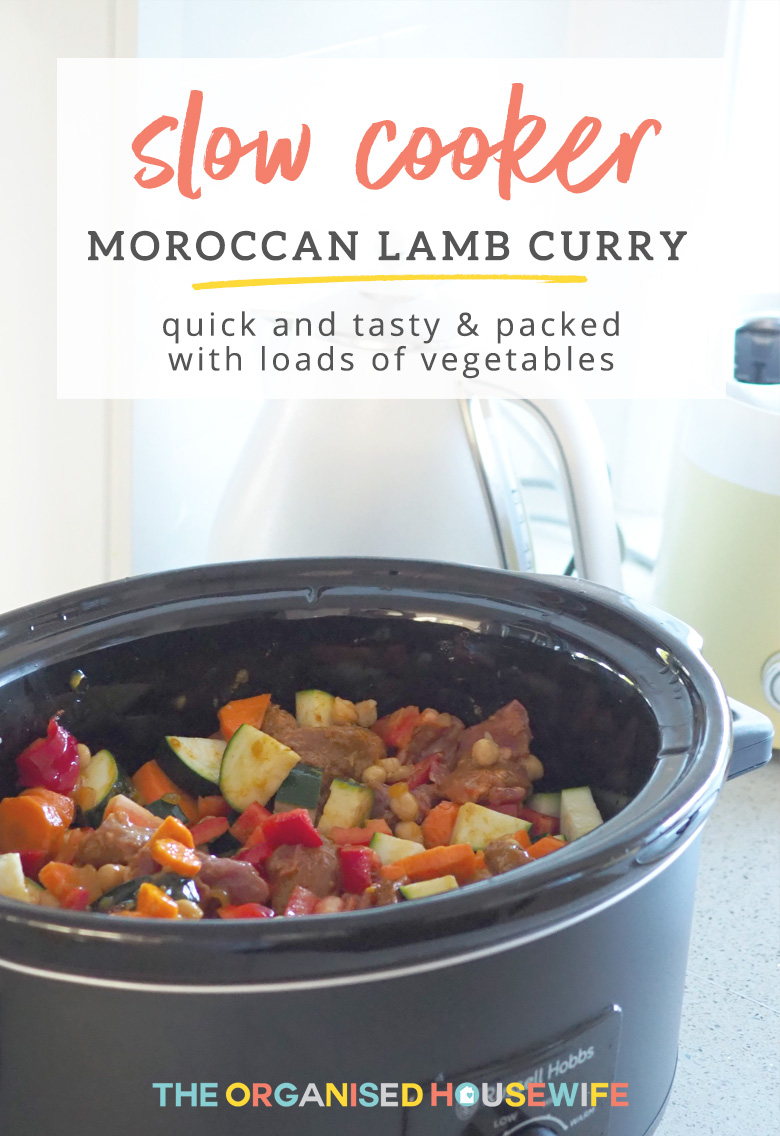 I found this recipe at Claire K Creations I have adjusted the recipe ever so slightly using less mango chutney.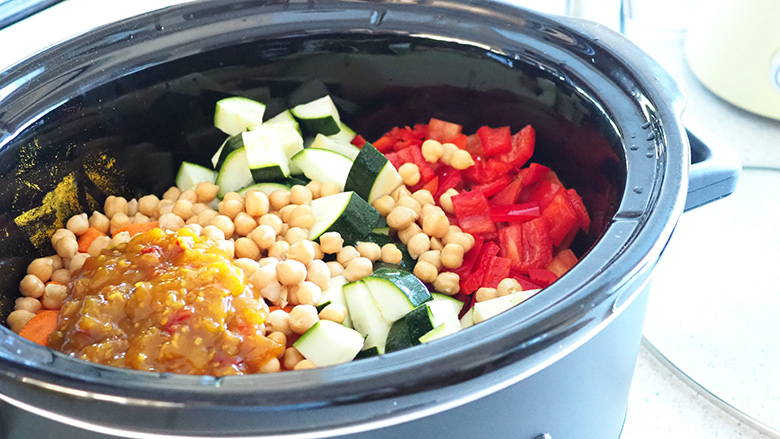 I like using the slow cooker, it's budget-friendly, as I mentioned above it saves you purchasing take away, but you can also buy the cheaper cuts of meat which helps to cut down the costs. And if you use a large slow cooker double the recipe so you can freeze it to have handy for a quick dinner one night you don't feel like cooking.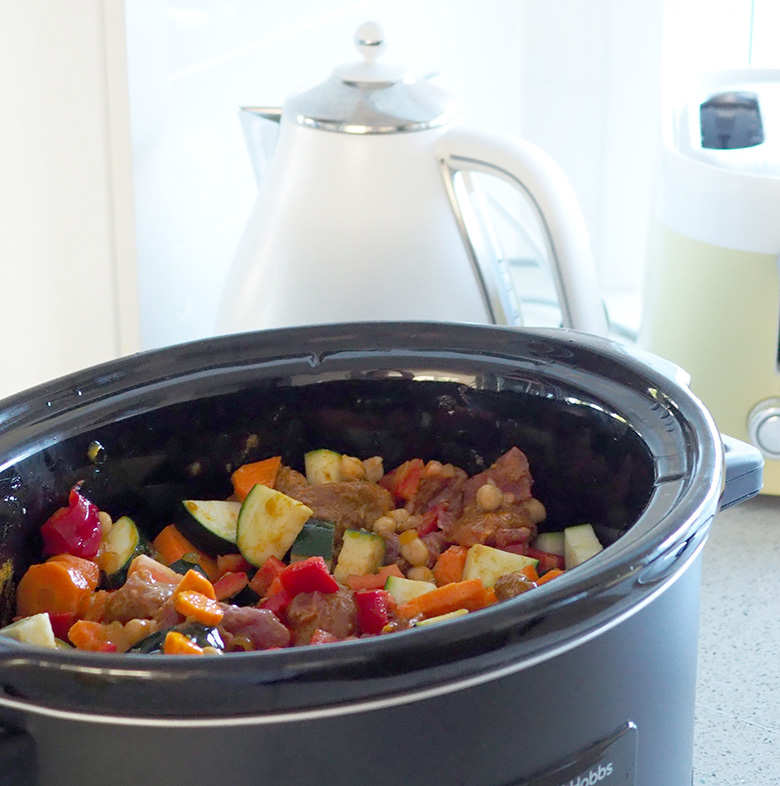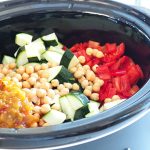 YOU WILL NEED
1kg lamb, diced

1 1/2 tablespoons curry paste or powder

2 zucchinis, diced

2 large carrots, diced

2 capsicums, diced

juice of one lemon

3/4 cup mango chutney

400g chickpeas, drained

200g natural yoghurt

2 cups couscous, cooked, to serve
Instructions
Place all ingredients, except for the yoghurt and couscous, into the slow cooker.
Mix to stir through, cook on low for 8 hours.
Just before you are ready to serve, give the curry a stir, if there is too much liquid, continue cooking on high with the lid removed to help reduce the liquid.
Stir through the yoghurt.
Serve with couscous.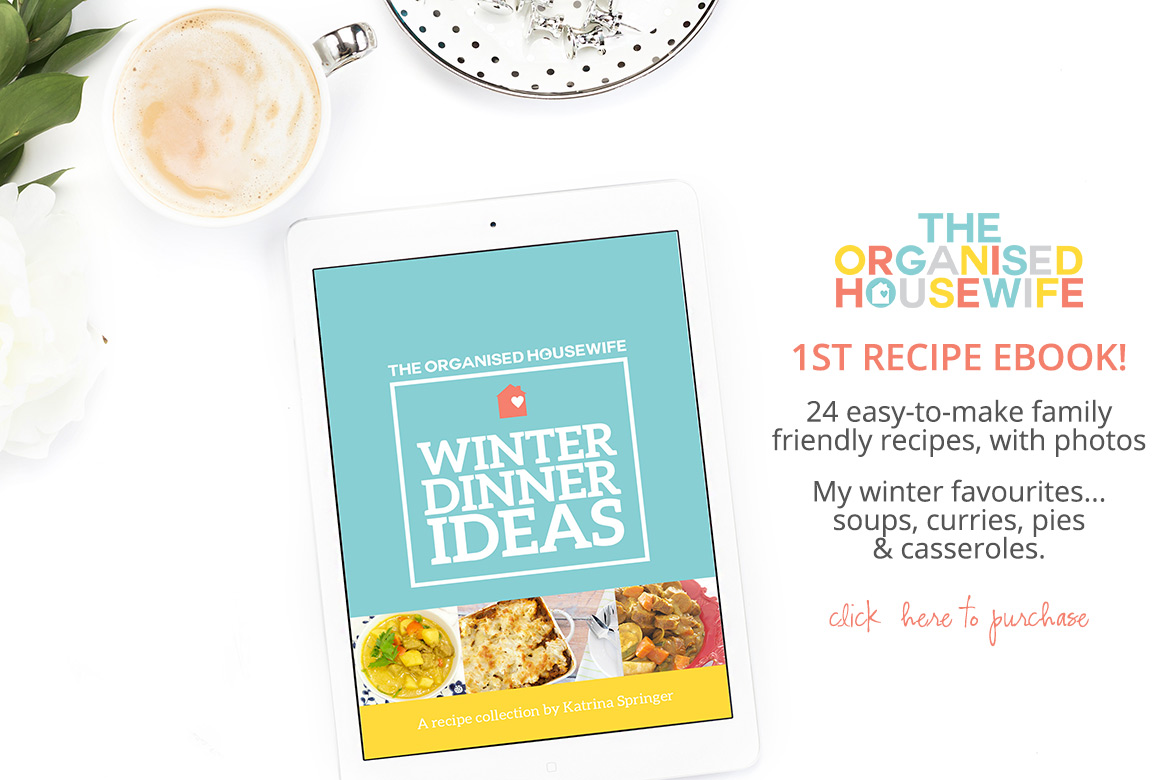 THE ORGANISED HOUSEWIFE WINTER DINNER IDEAS EBOOK – This eBook is full of winter recipe ideas that will keep you warm and nourished in the colder seasons. I have always loved sharing recipes and meals on my blog, so I thought I would try something different and put all of my favourite classic and seasonal recipes in the one place. Keep your temperature high and your tummy full with this awesome collection of winter dinner ideas.

August 22, 2019

July 25, 2019

May 30, 2019