I love using my slow cooker through the cooler months. Despite the Gold Coast still being quite warm I have got my slow cooker out from the bottom of the pantry and have started using it, as its just so handy to put on dinner at lunchtime and have it ready when you get home.

I serve this Quick Slow Cooker Beef Casserole with mashed potato. Sometimes I may use left over mashed potato from the night before, or quickly make it up just after we get home.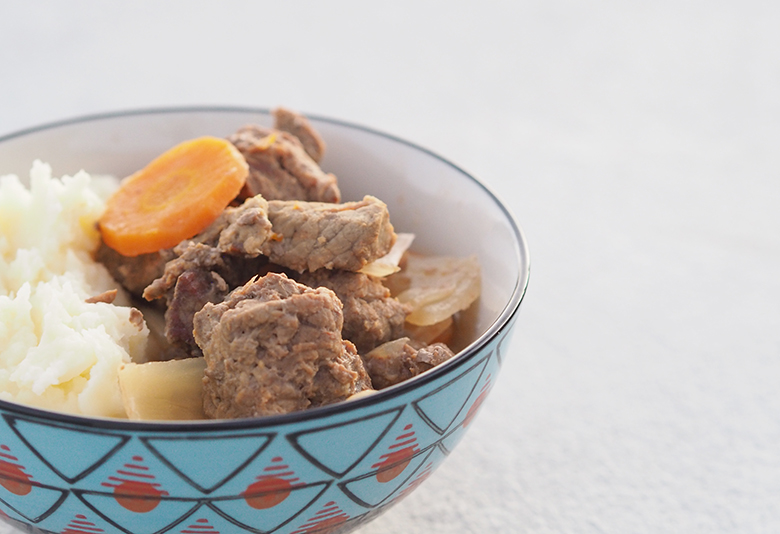 This really is a quick and easy meal with only 5 ingredients!
This recipe was originally published on 10th May 2012.
---
More Slow Cooker Recipes you may enjoy
SLOW COOKED SILVERSIDE WITH MUSTARD PARSLEY SAUCE – This slow cooked silverside with mustard parsley sauce is fuss free, so very tender and is really simple to put together.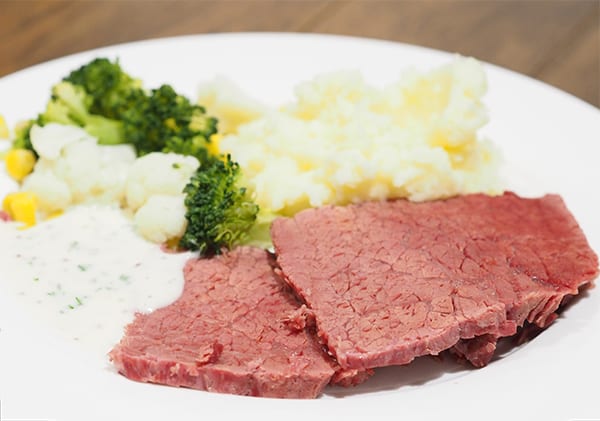 SLOW COOKER MONGOLIAN BEEF – Slow cooker recipes are perfect for nights you are busy, to come home from a long day and know there isn't much preparation ahead for dinner is a relief.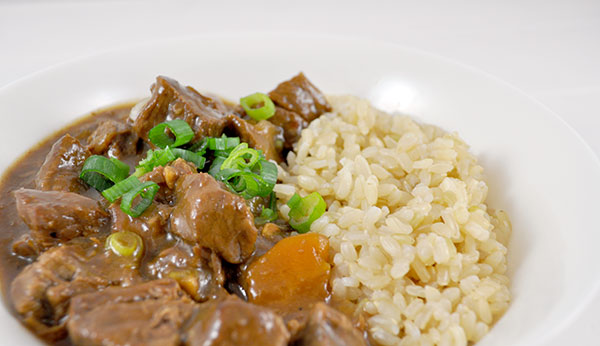 EASY SLOW COOKED BBQ MEATBALLS – Need some easy dinner ideas that won't take you long to prepare, this delicious slow cooked BBQ meatballs is really easy, take the stress from your evenings.