As always I love school holidays, having the kids home of course, but the go slow mornings are so very needed at times.  Especially now that hubby is working from home now too we can all take it easy!!
As I'm still continuing with my study these holidays, I have planned quite a few playdates for the kids, friends here at home and they get out for the day too.  We also hope to go to the movies, which will be in the last week (and just secretly, this is a good idea so if they start to play up you use the 'movie card' as a reason to stop fighting or we won't go).  
I put our planner up on the fridge over the school holidays so the kids know what we are getting up to.
School Holiday Planner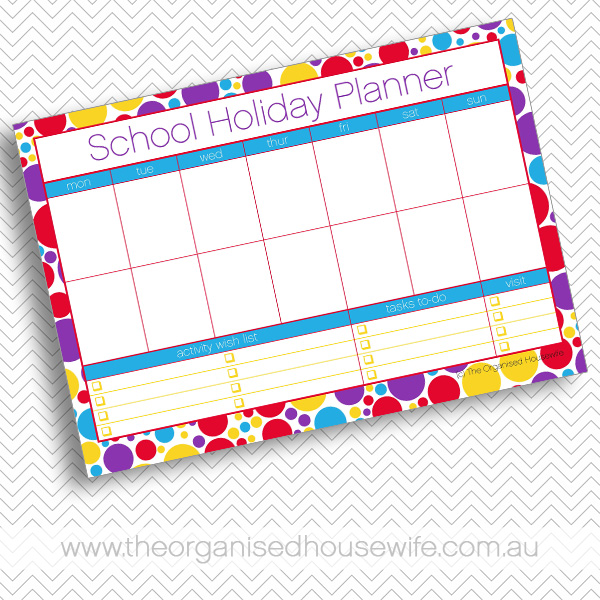 If you live or are visiting Brisbane over the holidays you will love the Brisbane Kids website. They have a very helpful website sharing some great parks in the Brisbane region, water parks, walking trails, great free activities around the city that the kids can participate in and so much more.  Visit the Brisbane Kids website here.
What are you up to these holidays?