Today I am celebrating my 4th Blogiversary.  I can't believe my blog has been running for 4 years, no way did I have an inkling that so many people will be following and getting a front seat view of how I run my household.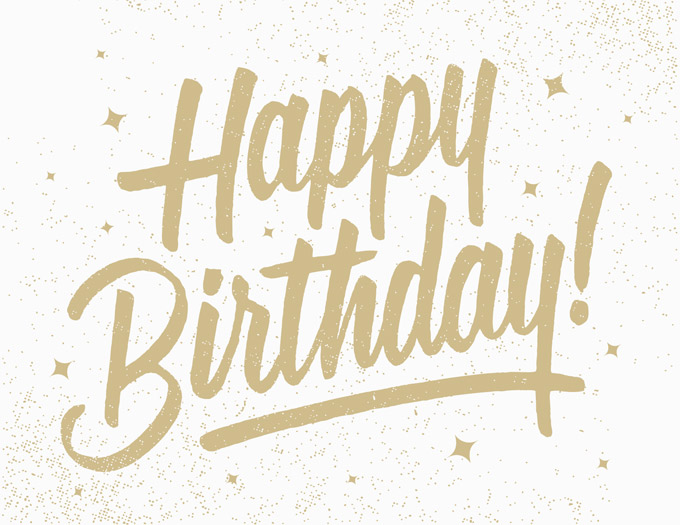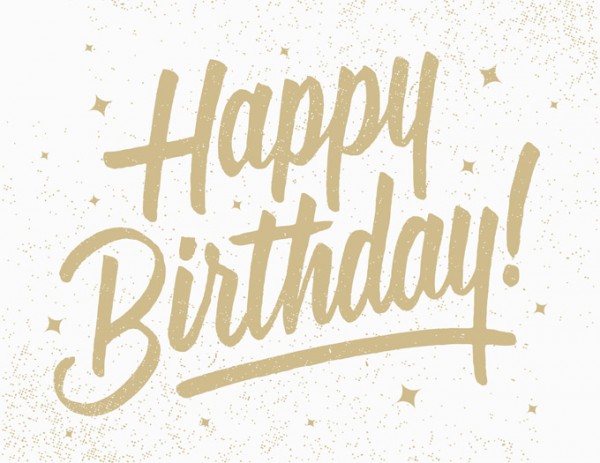 image credit
You know though, I get it, I love sitting and having a coffee and seeing what people are wearing, the shoes they chose to wear with their outfit, bag selection etc. My blog is like you are peeking through my kitchen window seeing what food I make my kids for dinner, how I organise the pantry and what load of washing I am hanging out today (its friday so it's towels and gym gear LOL).  I remember sitting at playgroup one day asking the mums, 'How do you keep on top of your washing?' and 'Miss 2 won't sleep are you kids doing that?' it was great to hear their response, but I wanted more.  I truly love being able to share all my experiences with you.
Below I have shared some more about me, but I would love to learn more about you. I would love if you don't mind taking a few minutes to answer this survey, it will help me with the creation of future content and ideas.  As a thank you, you will have a chance to win a $150 Big W voucher, to spend on clothes, homewares, books etc!  Thank you for taking the time, I really do appreciate it x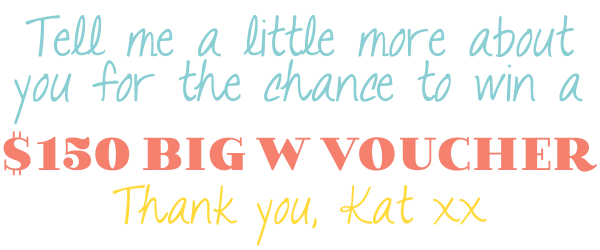 What is your favourite colour?
Tiffany Blue, aqua type colour
What is your favourite fruit?
Mango, but I love to cook with coconuts
What is your favourite TV show?
I am a sucker for all the vampire shows, True Blood and Vampire Diaries.  I also like watching shows with Mr Organised and the favourite show we watch together would be Sons of Anarchy.
What is your favourite thing to eat for lunch?
Avocado, ham, cheese and tomato toasted sandwiches.
What is your favourite snack?
Homemade Anzac biscuits, which reminds me I haven't shared my recipe with you.
What is your favourite book?
I have a secret to tell you, I don't read books, but I love looking at pictures in magazines.
What is your favourite drink?
Coffee… I have 2 each day, one after my gym session and another at 2pm
What is your favourite song?
I am really enjoying the Madden Brothers We are Done at the moment
What is your favourite recent purchase?
Another secret I need to share with you is about candles, that's a longer post, will do soon, but it would be a beautifully scented candle.
Follow Me
I share a personal side of me on Instagram (follow me:  organised_house), sometimes I share the photo's on facebook but most of the time they are just for instagram.  You can follow me here.
Here I shared how I about to start some kitchen renovations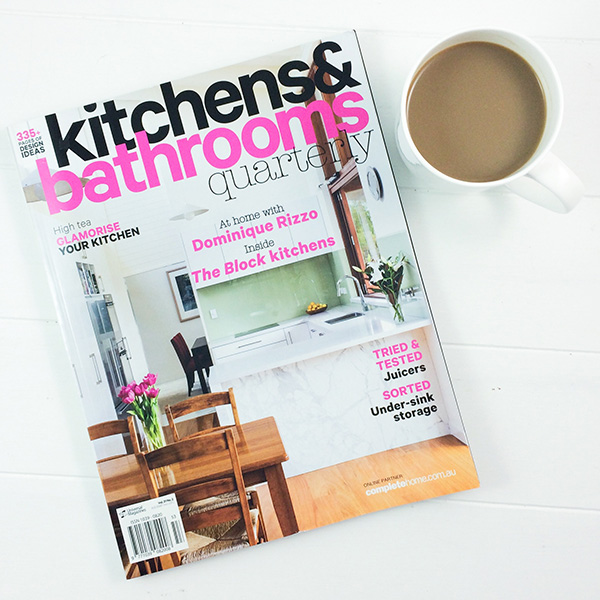 Facebook has been playing up lately not showing my posts to as many of the community as it used to.  If you can take some time to comment on a post and like a few it may recognise that you really do want to have 'The Organised Housewife' appear in your newsfeed.  Comment on facebook here.
Want to know more, ask in the comments below