I have been extremely tired lately, my energy levels are low and my back is really playing up.  I have not been exercising as I should, my 'excuse' is that I don't have time.  I have been watching what I am eating by eliminated white bread from my diet, using brown rice instead of white, cutting down on margarine and many other things, but I know these small changes aren't enough.
A friend recently called me with so much enthusiasm saying she was going to start the Michelle Bridges 12 week challenge and asked me if I wanted to join along too.  Her enthusiasm overwhelmed me, she was so excited after seeing her friends before and after photos.  I really didn't need to think about it, I knew I had to make a change and what better way to do it with a friend.  I honestly couldn't say no, I would of felt so lazy to watch her lose the weight and not join along too.
I have now signed up to the the program, it costs $200.  For this fee Michelle recommends specific exercises, meal plans and you have the great support of the 12wbt online community.
I have a few events in the next few months I would like to look fab for, so I am now determined and in the mindset to suceed in my 12wbt challenge!  In one of the pre season tasks Michelle mentions that only you are responsible for the time, effort, mindset, food you eat and the exercise you do.  So, you know me, love my printables, I created this print to put on my fridge to remind myself it's all up to ME!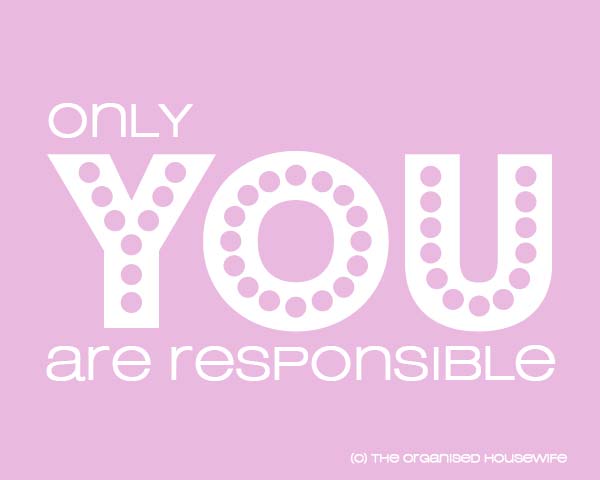 This is not a paid post, a review or a suggestion that you join.  I just wanted to share with you what I'm doing and how I have been feeling.