I must admit I always lean towards beef and chicken rather than lamb or pork for our main meals.  However, I am trying to add more variety into our meals and after enjoying the lamb & sesame rissoles I've been searching for more great lamb recipes.  I found this Lamb & Feta meatball recipe in the new Vegie Smugglers Kitchen Collection cookbook, love how it hides so many extra goodies.  I really loved them and loved the extra little flavour hit of the feta (yum!!)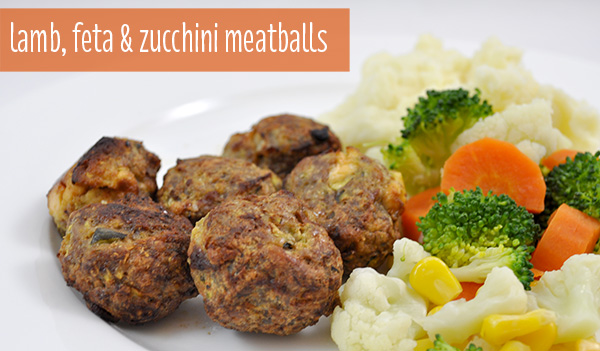 These meatballs were cooked in the oven, and could be accompanied with a gravy, however I'm trying to look after my waistline I was happy with them nude but the kids had some BBQ on the side.
Ingredients:
Lamb mince
breadcrumbs
egg
garlic
zucchini
feta cheese
oregano leaves
pepper
The full recipe is available in the Vegie Smugglers Kitchen Collection cookbook and online here.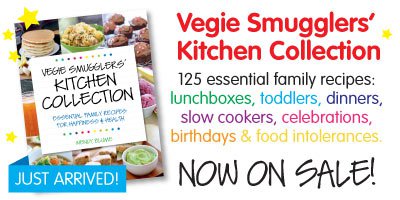 click on image to view recipe