Like all boys my son loves his Lego, he loves to make and build all different creations. Over the years he has received Lego for his birthday and Christmas so he now has quite the collection. As soon as he receives a new Lego set he is really eager to build it. However over time the set would break, the pieces would then be placed into a container with other pieces which made it harder to find and most often a Lego piece would go missing which resulted that he wasn't motivated to rebuild them.
As you all know I have a fondness for the IKEA Expedit Units (see some great ideas on how to use them here and here). When I saw they released the new colour, red, I knew it would match perfectly in Mr 9's bedroom.
We sold the toy box which really wasn't functioning properly in this space and replaced it with the new red expedit unit from Ikea.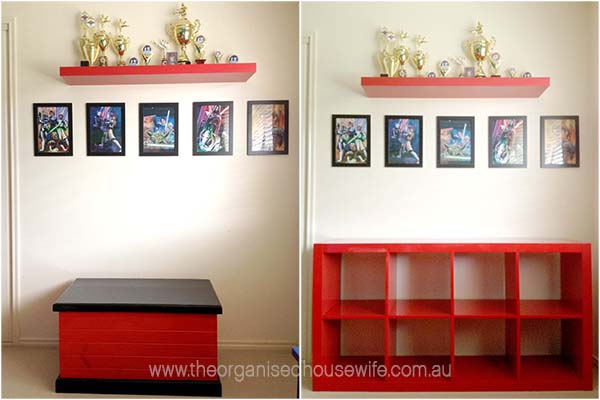 I've used a black leather-like table runner on top which I find really easy to wipe over to remove dust, this also protects the top of the unit from scratches.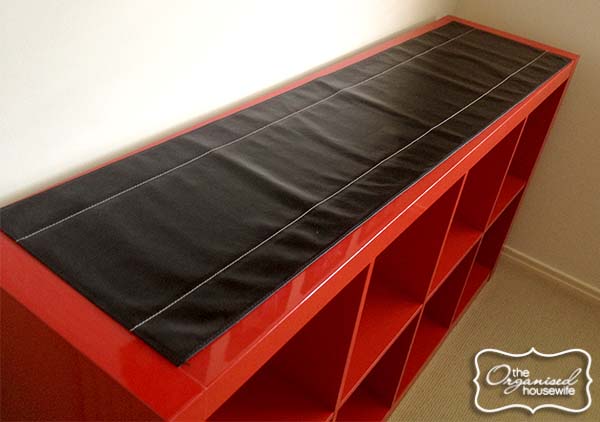 I spray painted 2 Ikea Rationell Variera Shelf inserts black to match his bedroom. These shelves fit perfectly into the expedit.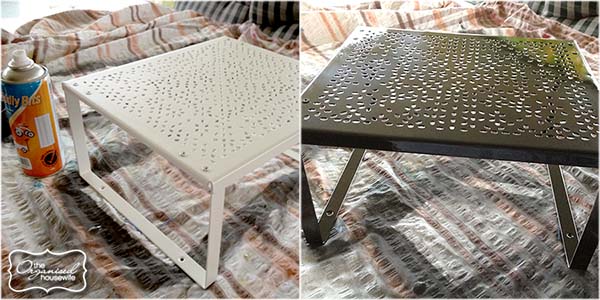 Using the shelf allows more pieces to be displayed in each cube.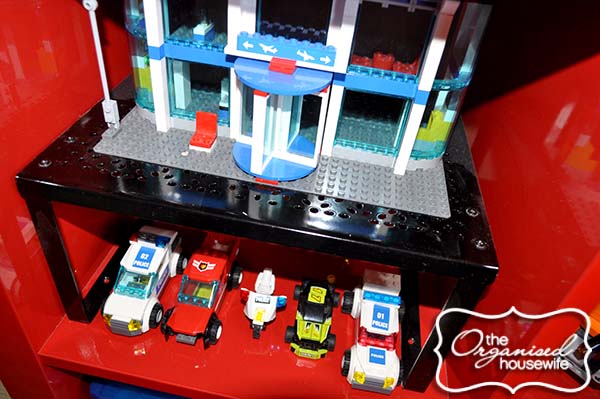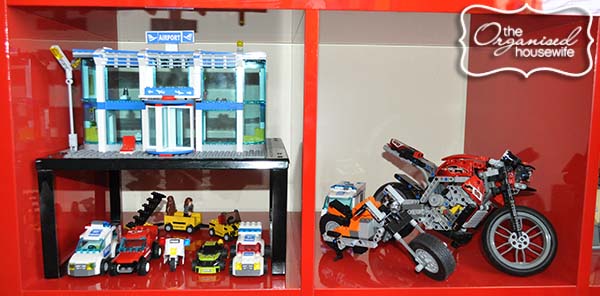 We gathered all his Lego together and sorted all the Lego pieces into colours. To sort them into colours I used some small plastic drawer sets which I purchased a few years ago from a dollar store, I have also seen them at Bunnings. I have been accused of being a little 'over the top' (me….noooo) with sorting into colours, but this suits my son, as he was finding it really hard to find pieces and this is my way of helping him. Now he can look for the drawer with the blue pieces and then search through this for the size he needs.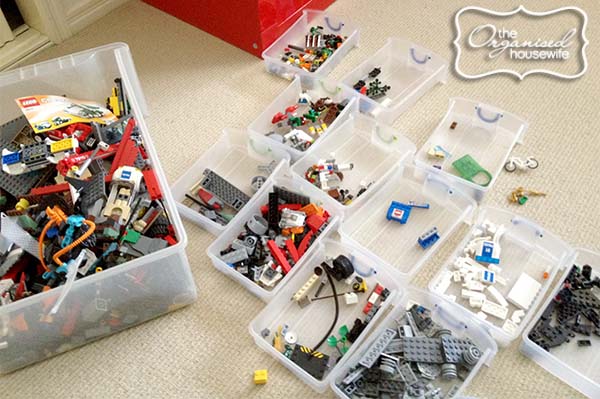 We sorted all the Lego into colours, wheels and figures.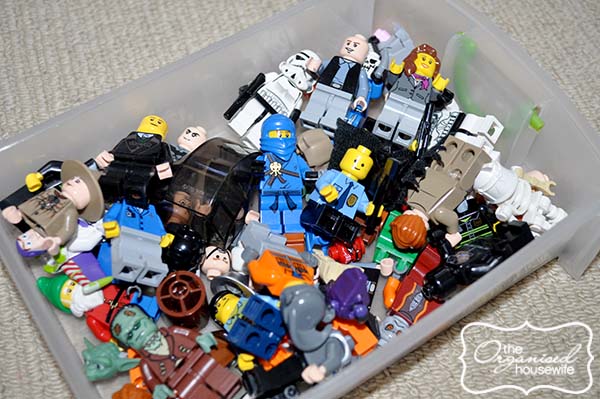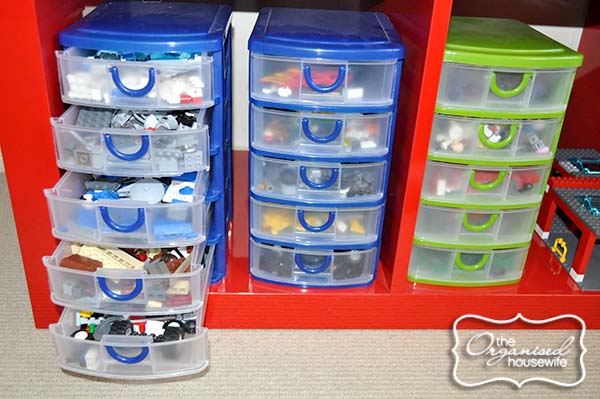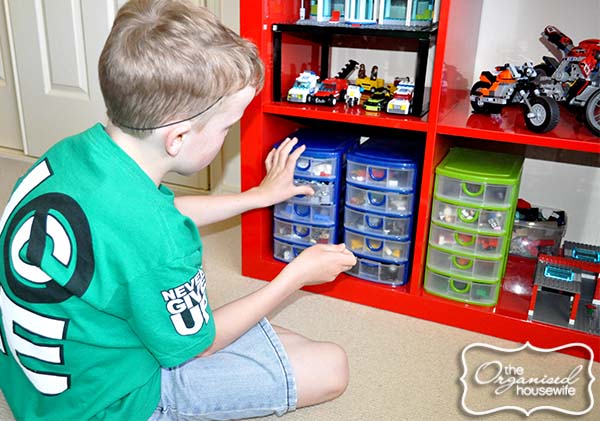 On top of the unit he keeps his large built sets.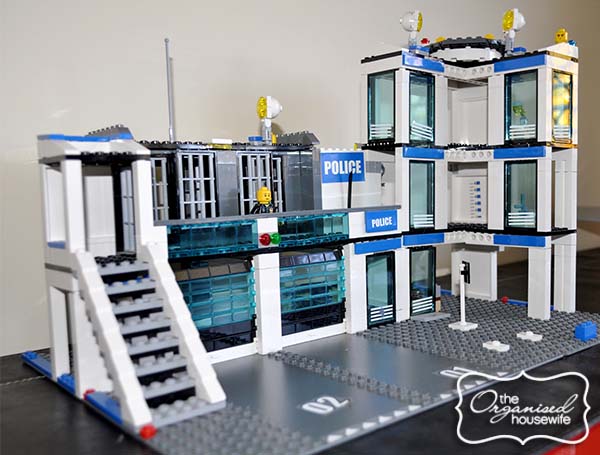 The Lego Head can also help find particular Lego size bricks. Mr 9 is so happy with unit, making it much easier to build Lego Creations.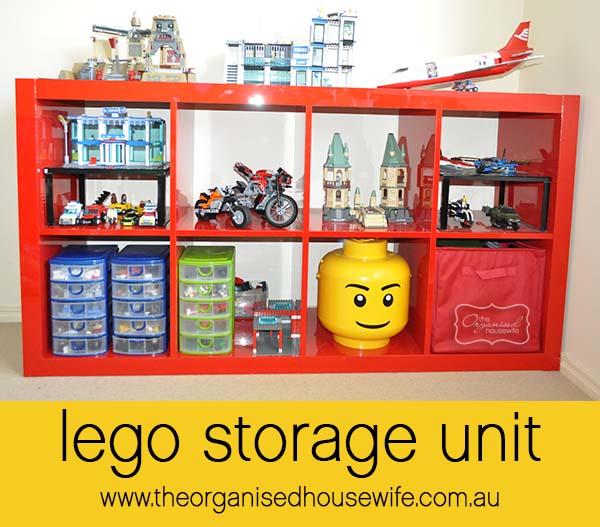 How do you sort and store your kid's Lego?