Yesterday I shared with you how I painted the striped wall in Mr 9's bedroom, today I will show you the finishing touches and how I decorated his bedroom at little expense.
I like my kids bedrooms to be a place they love, feel safe and enjoy spending time in. When they were younger I picked the colours for their walls and purchased quilts that I liked, but now they are older I like to give them the choice of what colours they would like in their rooms or what wall hangings they prefer.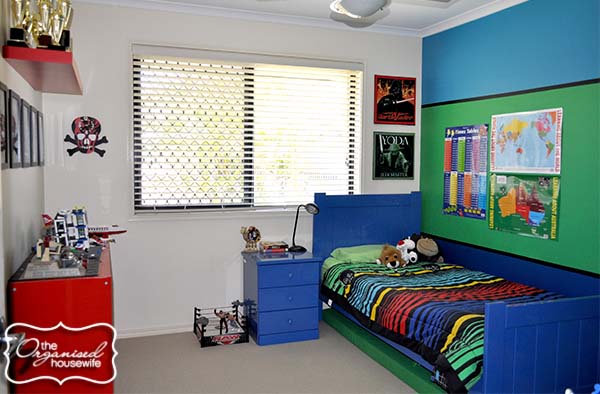 Mr 9 is a huge Star Wars fans, however to buy a few framed wall hangings would have cost more than I anticipated.  Instead I searched eBay for a Star Wars Clone Wars wall calendar, as wall calendars usually have great images.  The one I found was 6 months out of date, so was  half price on Ebay, bargain! I placed the prints that Mr 9 really liked into some inexpensive black frames from Ikea, Nyttja $2.99 each, and attached them to the wall using 3M picture hanging strips.  I choose to use the strips so I don't put holes into the walls, as I am sure we will redecorate again.  His karate trophy's sit on the red Lack Shelf from Ikea.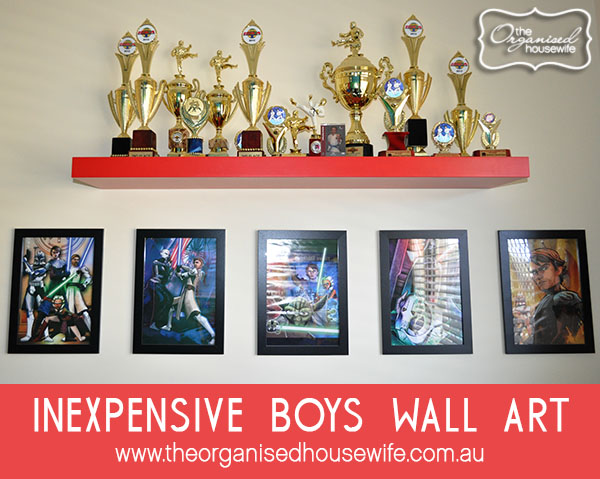 The great thing about these frames is when he has outgrown Star Wars I can easily replace these images with the new ones.  The black frames should match any print.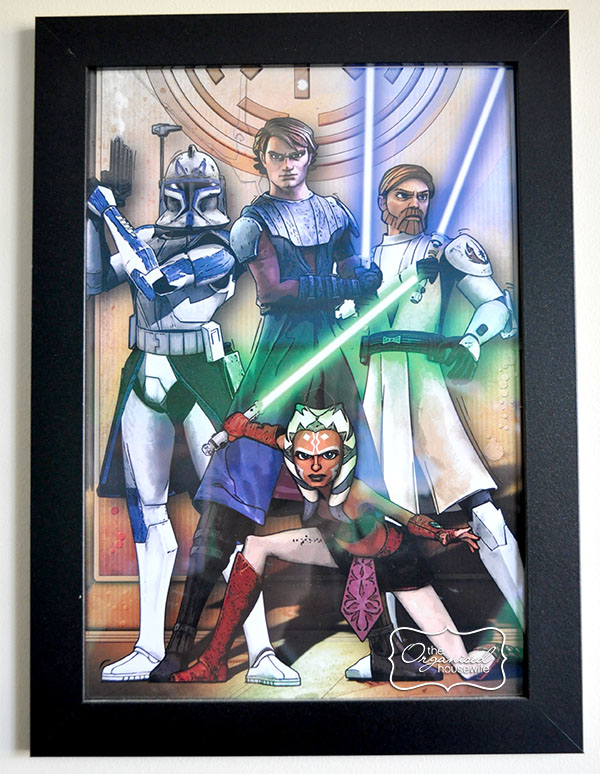 I found some Star Wars fabric cushion panels on eBay and stapled them to some square canvases.  The colours matched perfectly with his bedspread.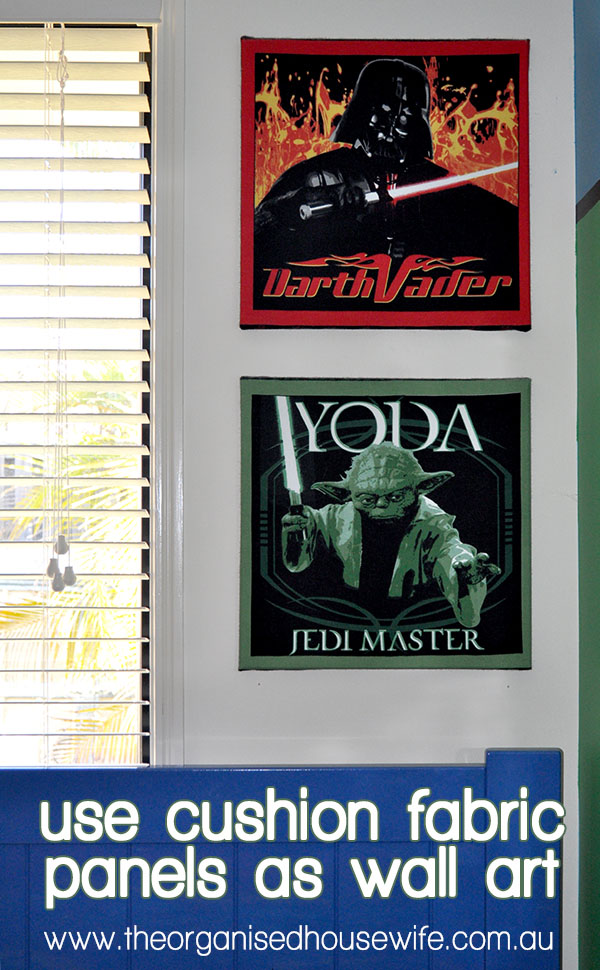 I painted his bookshelf in a vibrant glossy red with black trimmings and also painted the frame of his corkboard to match the frames above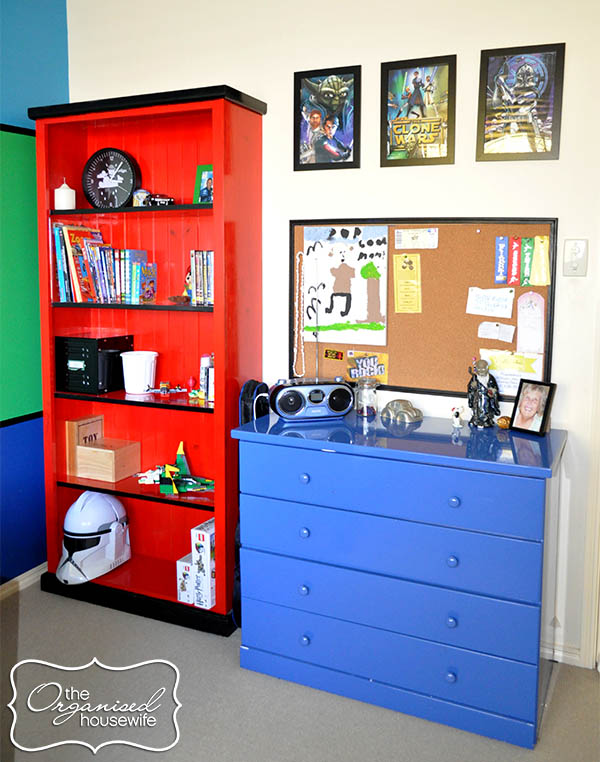 Do you have any budget friendly decorating ideas for a boys bedroom?
Tomorrow I will share with you his Lego unit.
You can find details about how I organise his wardrobe here. 
 Thank you to Dettol for sponsoring today's post