This weekly meal plan has the perfect selection of dinner ideas to keep the kids happy and full these school holidays.
A really yummy (and easy!) selection of dinner ideas that are absolutely perfect for school holiday time! Keep the family happy and full with these 7 dinner ideas that will (hopefully) make your week run a little smoother.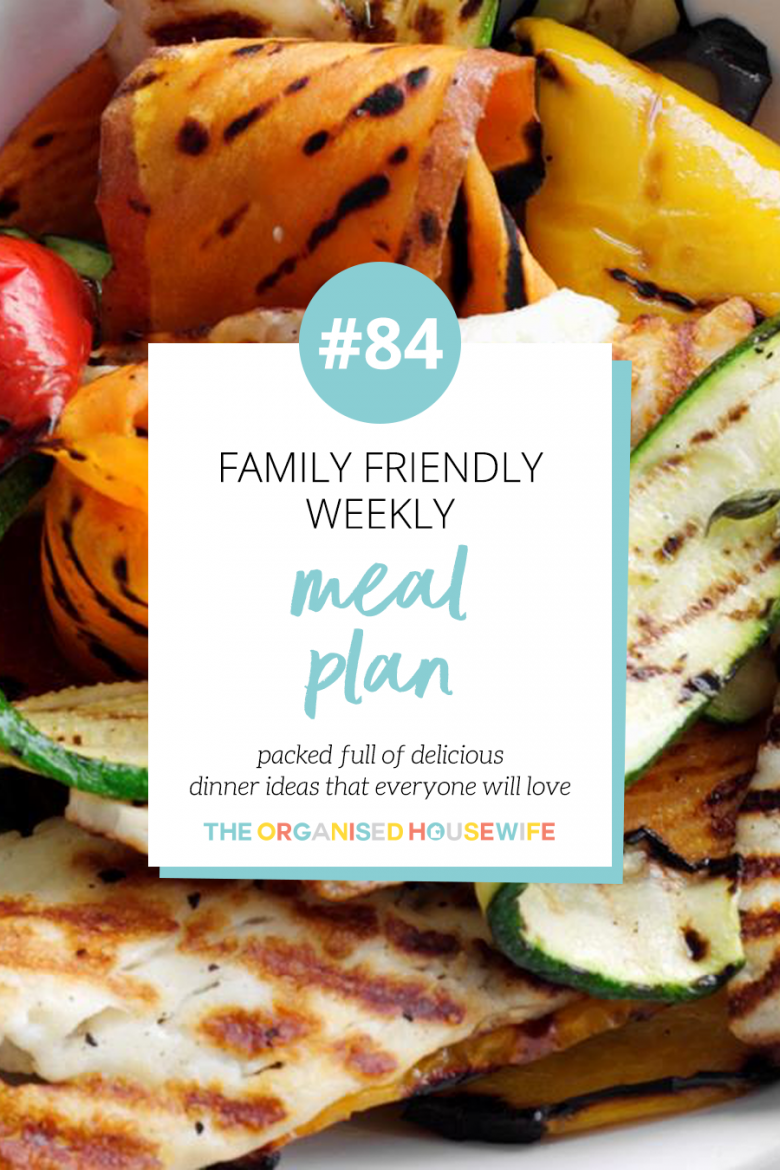 Find more of my meal planning tips here:

ARE YOU ON INSTAGRAM? – If you make any of these recipes, please share a photo, tag @theorganisedhousewife and add hashtag it #TOHDinners  – I'd love to see what you're cooking!
MONDAY
15-Minute Thai Chicken Burger – burgers always go down well in my house, and the additional of Thai salad in this recipe is really tasty – plus they are super quick to make!
  Find this 15-Minute Thai Chicken Burger recipe here.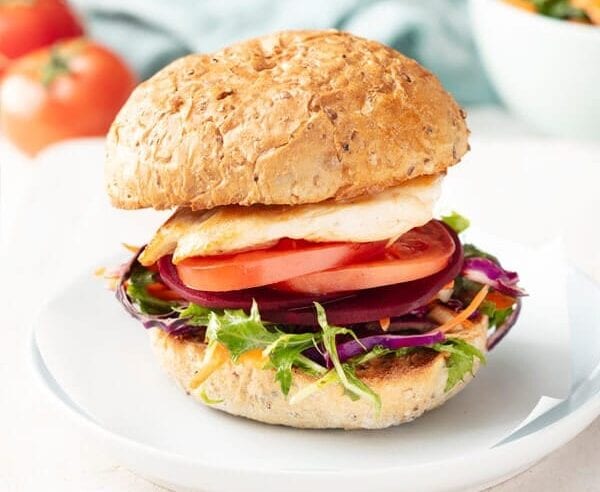 TUESDAY
Mexican Pasta Bake – I made a double batch of my Mexican Pasta Bake to cover me for two nights! It's so easy and delicious, and I love having a spare meal on hand for nights when life is a bit crazy.
  Find my Mexican Pasta Bake recipe here.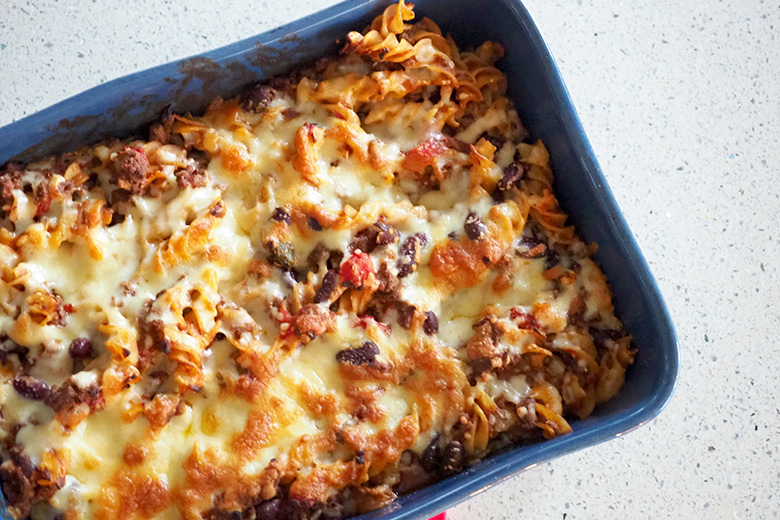 WEDNESDAY
Zucchini Slice with Salad – this is a really lovely light and fresh meal for warmer evenings (it's also great for freezing and popping in the kid's school lunchboxes as a healthy alternative to sandwiches!).
  Find my Zucchini and Vegetable Slice recipe on page 103 of my Lunch Box Recipe Cookbook.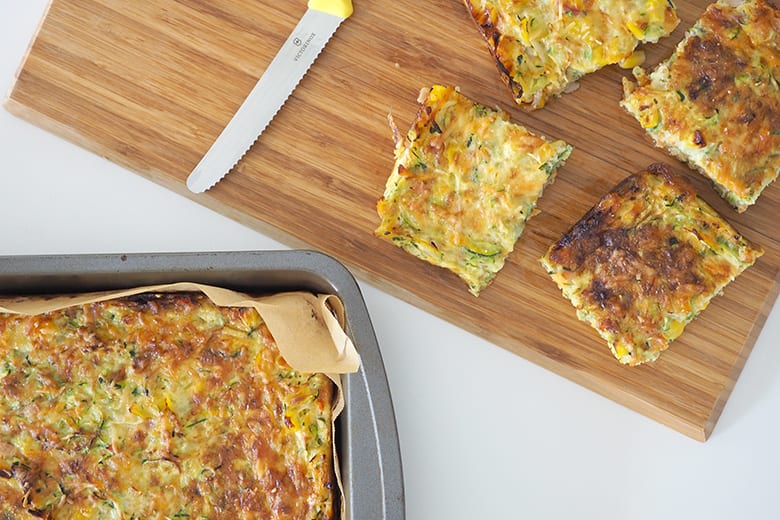 THURSDAY
Steak and 3 Veg – can you go wrong with meat and three veg? It's such a simple wholesome dinner idea that ticks so many boxes! I made steak with steamed veggies and mash and it left the troops very happy and full – winning!
  Find this Steak Diane with Chive Mash recipe here.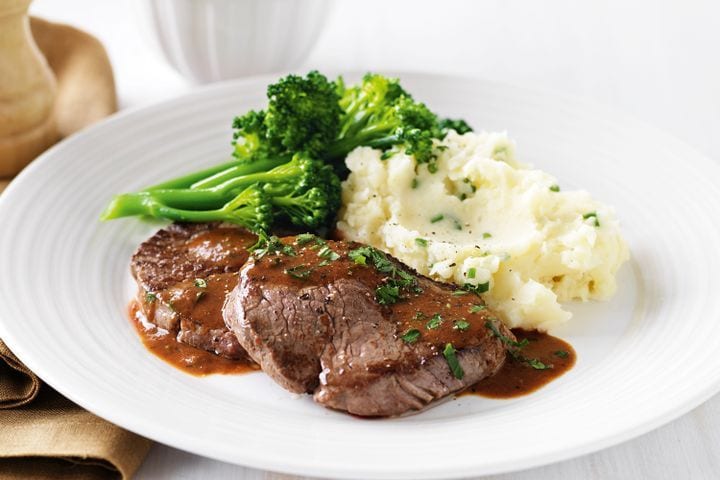 FRIDAY
Potato Wedges with Sweet Chilli and Sour Cream – the perfect Friday night dinner – particularly if you're planning a movie night with the family! You can even take your wedges to the next level by loading them up with avocado, bacon and shallots.
  Find this Loaded Potato Wedges recipe here.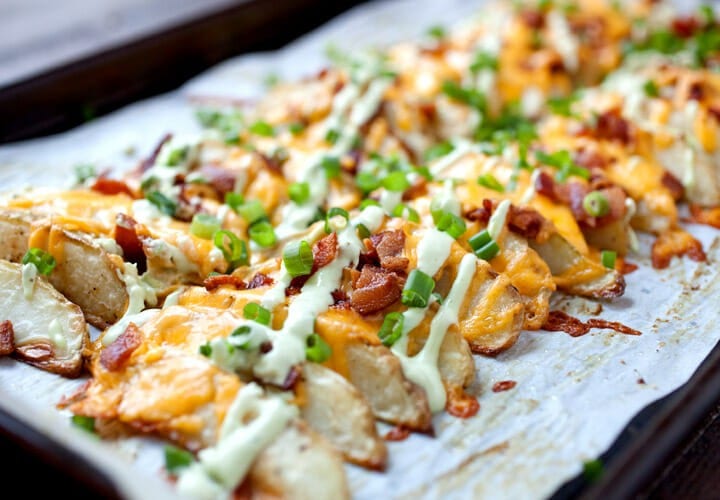 SATURDAY

Grilled Vegetable and Haloumi Wraps – I love all the colours in this meal, and the addition of garlic yoghurt and toasty warm pita breads really makes for a tasty, delicious, and healthy dinner idea.
  Find this Grilled Vegetable and Haloumi Wraps recipe here.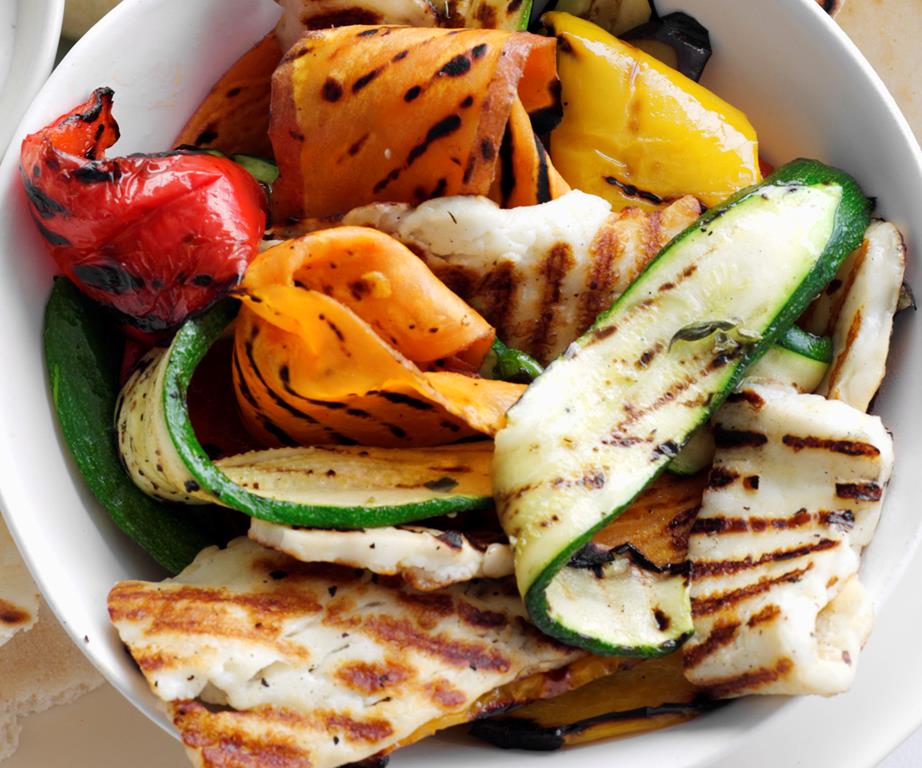 SUNDAY
Fish and Chips by the Beach – finishing off the weekend with my family on the beach eating dinner from our local fish and chip shop is the best! If you can't make it to the beach, fish and chips at home is just as yummy – just a tad less scenic.
  Find this Crispy Whiting and Chips with Herb Tartare recipe here.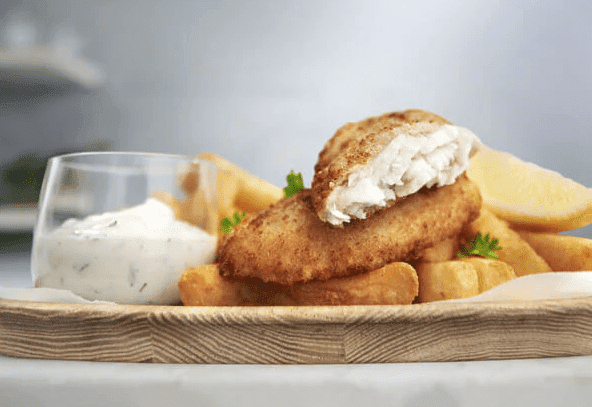 BAKING
Banana Yoghurt Loaf Cake – an avid follower of The Organised Housewife shared this recipe with me a few weeks ago and it's simply delicious – thanks Les!
  Find my Banana Yoghurt Cake recipe here.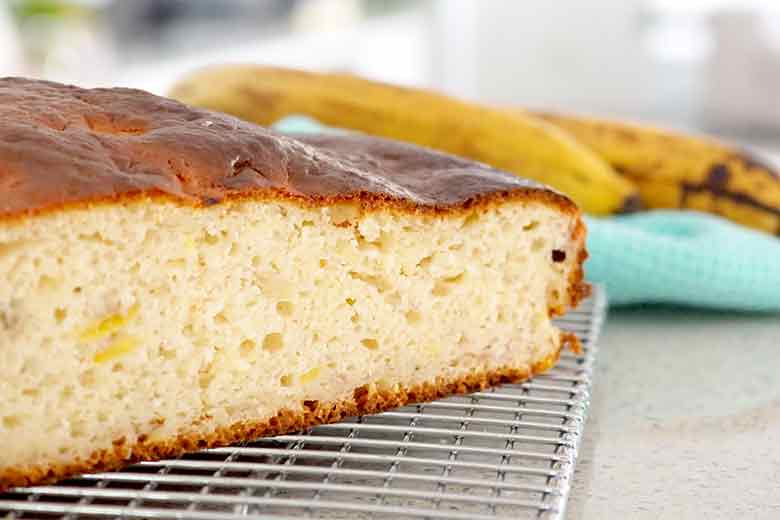 READ MORE: Tips To Organise Kitchen Drawers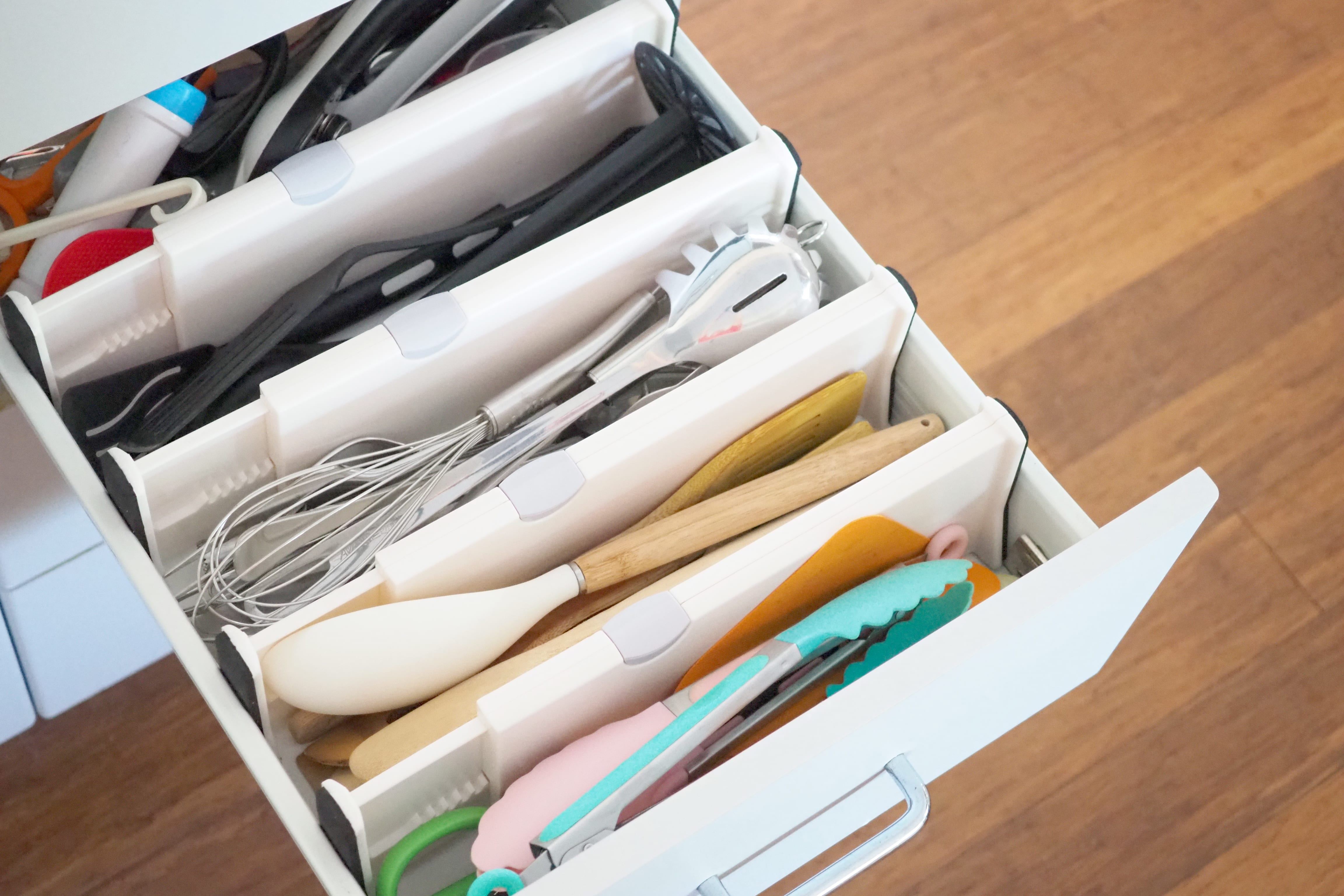 What is on your meal plan this week?
I would truly love for you to share your family's weekly meal plan in the comments below (email me photos too if you wish), I'll pick one to share every few weeks instead of mine as it's good to get variety and share what other families eat too!