One of our family Christmas traditions is to build a Gingerbread House together.   It's so much fun building and mostly decorating.  We find though one lolly for the house one for the mouth, lol.  This is a fun tradition and one I know we will continue for many many years.
The first year we started the tradition I made our gingerbread from scratch…I burnt it and it broke, but we still managed to put something together.  The following year I found a gingerbread kit which was so much easier.  I have purchased a kit every year since.  Gingerbread house kits can be found in various department and grocery stores.
This is my little kiddies back in 2010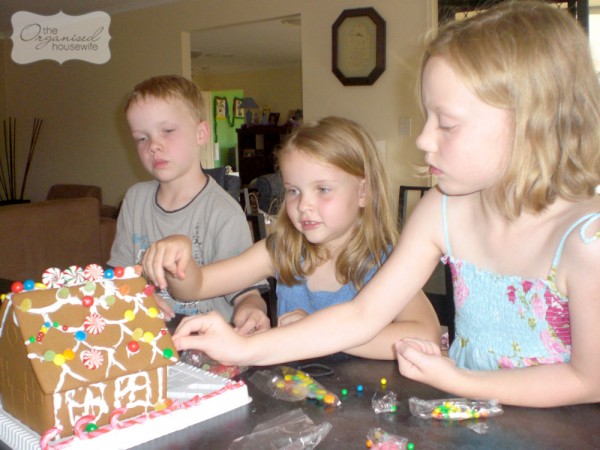 and in 2009.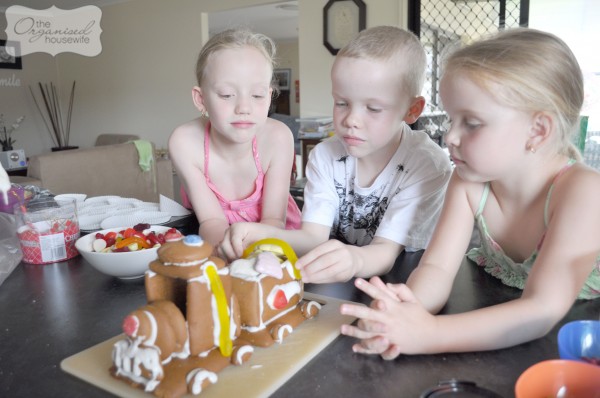 ---
Gingerbread House Design Ideas
Stress free tips for making a christmas gingerbread house – Now days kits are available complete with frosting and candy.  Whether you make your own from scratch, swiftly stash a kit into your grocery cart or are thinking about starting this new tradition and are little intimidated, I've got some helpful tips that will hopefully make it a little less stressful.   Idea via Snickerdoodle.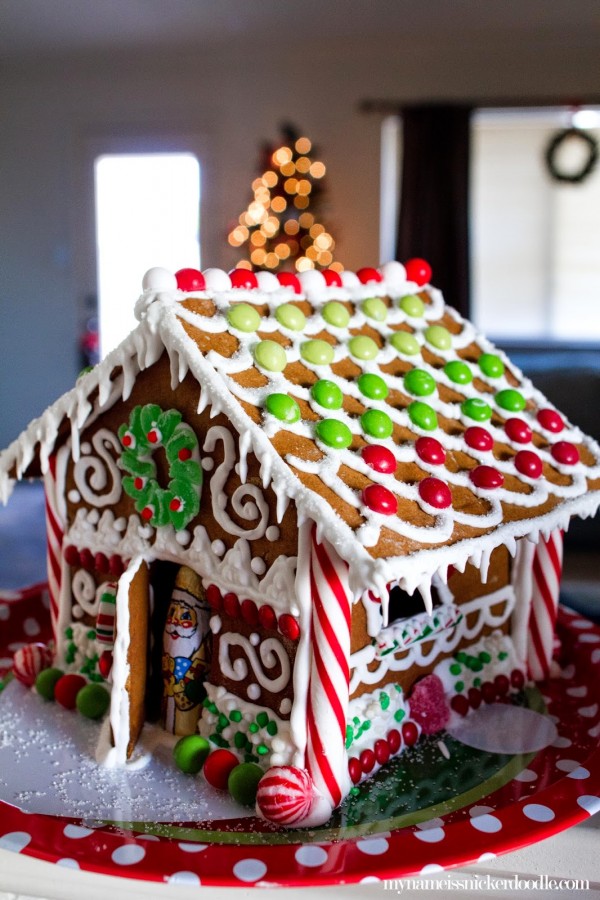 Snow dripping from the roof – very cute and effective design – image credit.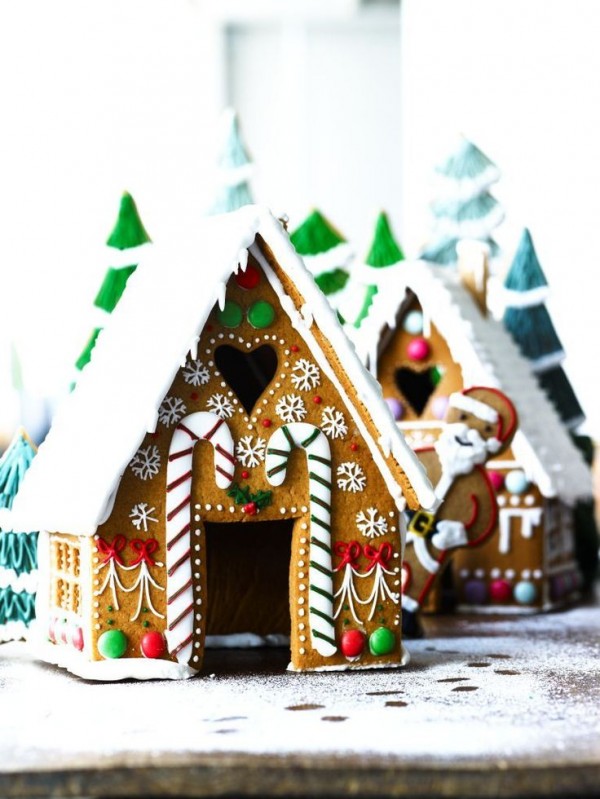 A delightful little christmas scene – with Christmas m&m and some handwork – image credit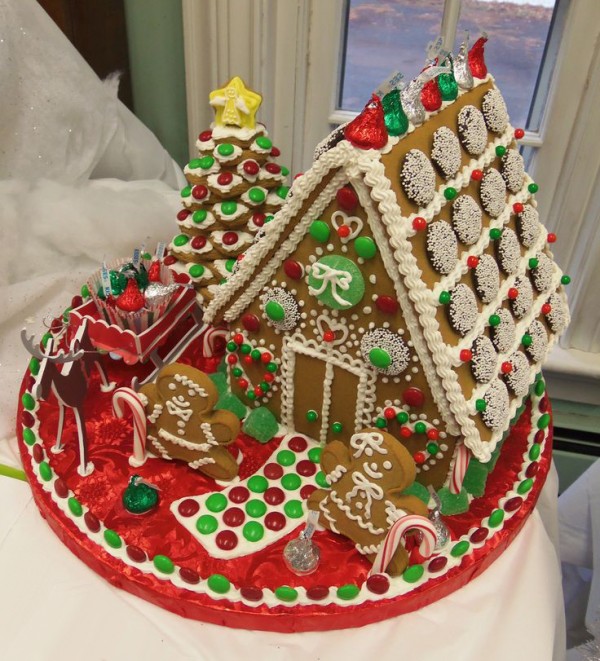 Rice Bubble Gingerbread House The very basic ideas is to melt white chocolate and mix in some Rice Bubbles. You then have to work quite quickly to transfer the Rice Bubbles onto two flat baking sheets, pressing down quite firmly to get two large flat slabs. Once this has set in the fridge, you use your white chocolate Rice Bubble 'slabs' to make up the structure of your house and with a bit of icing, just stick it all together and decorate – recipe here.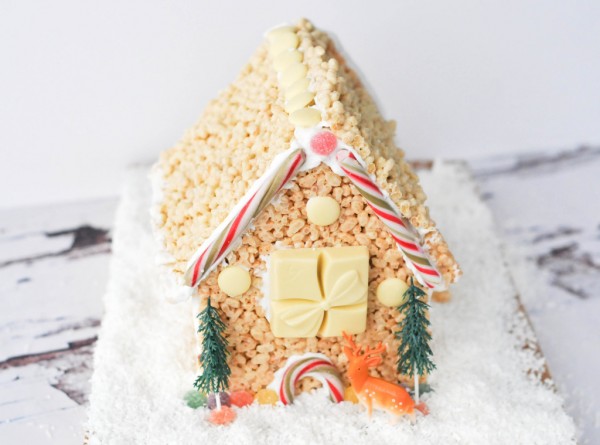 Another cute rice bubble house, found via dolled up design.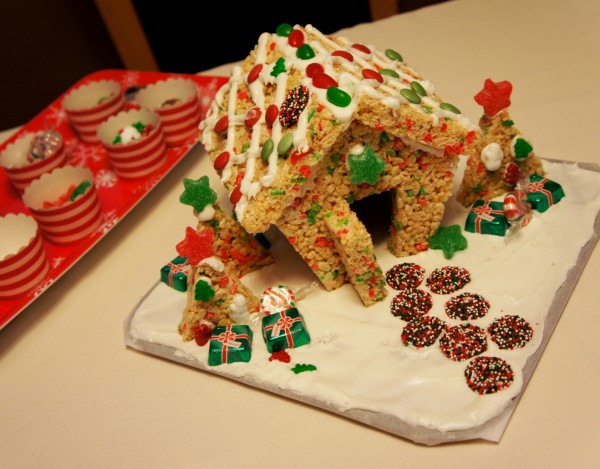 Using Marshmallows – Marshmallows are easy to manipulate and you can use them to add detail to your house, image credit Food Network, page no longer avaiable.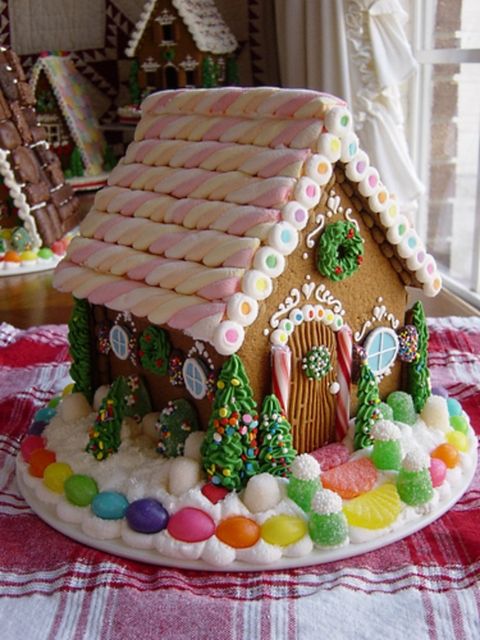 Snowman – this looks easy and simply so cute.  Image via Wilton.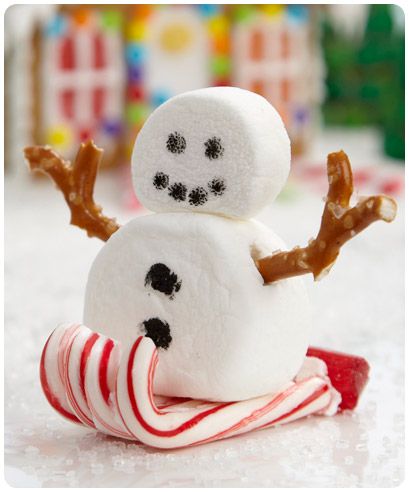 It's suggested here to decorate before assembling, what do you think?? – via pinterest.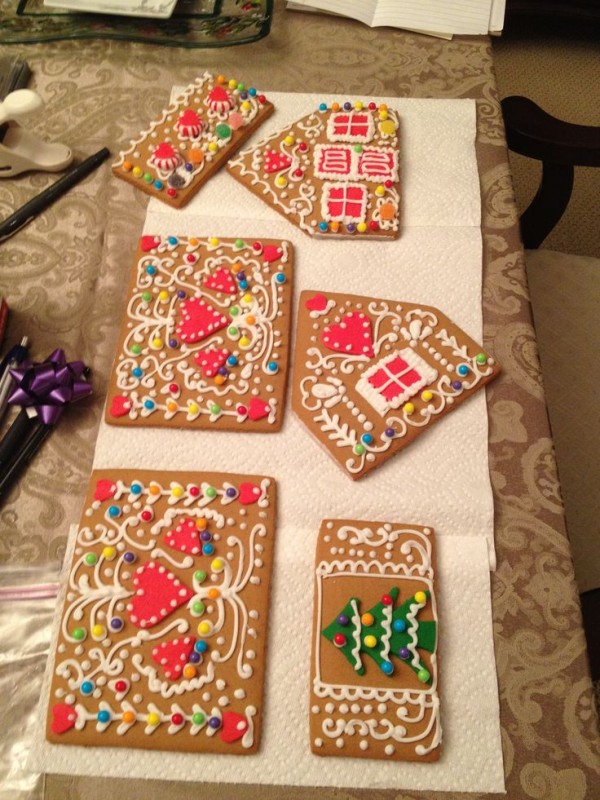 This design is lovely and colourful, original imae credit unknown.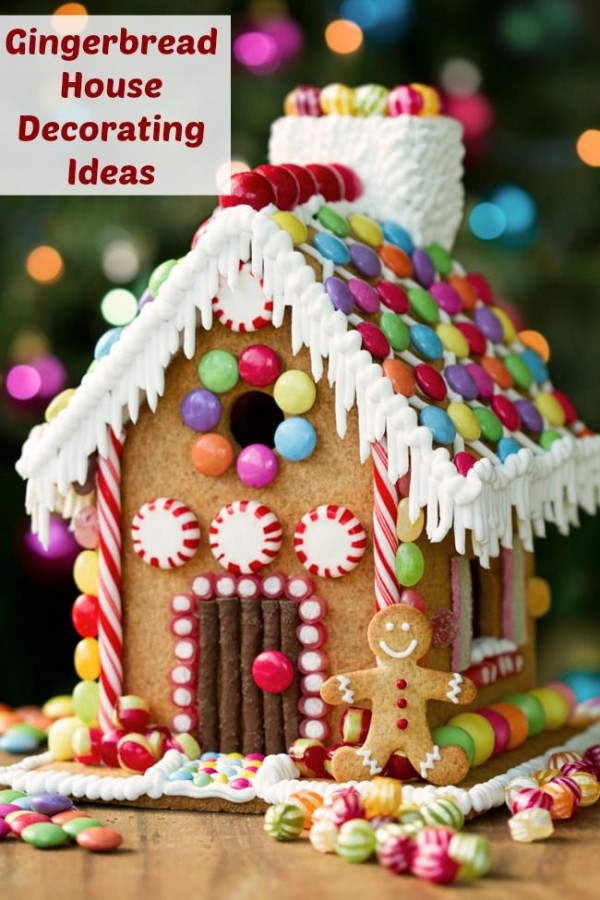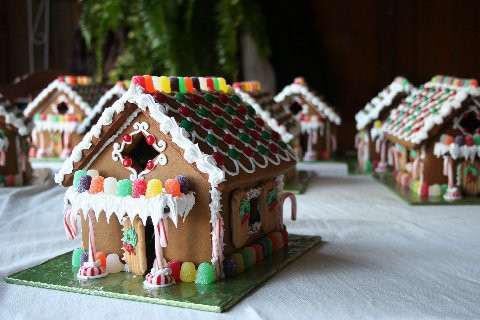 image credit unknown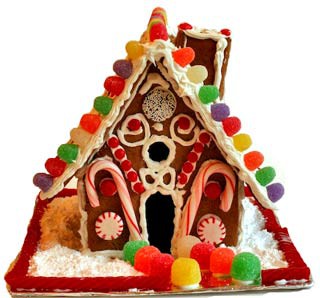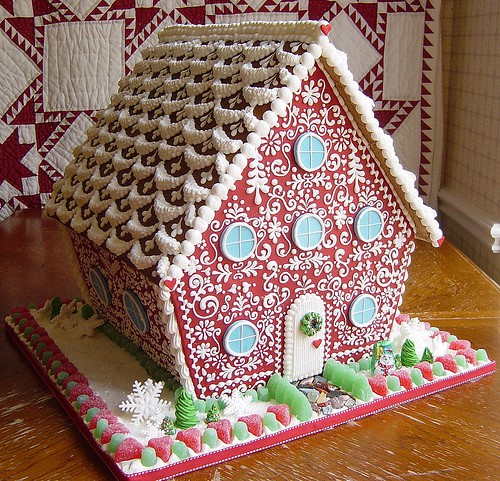 image credit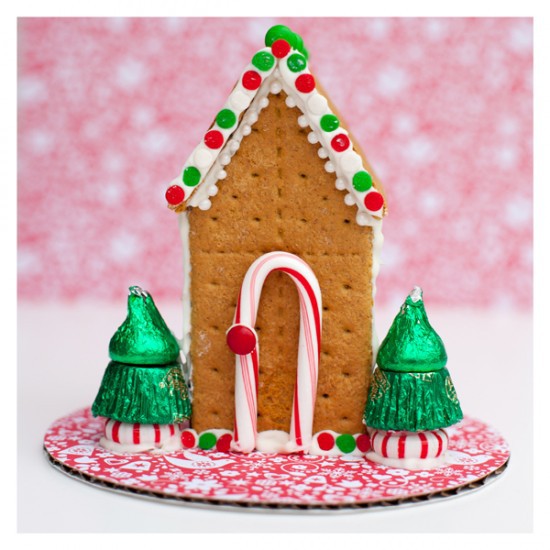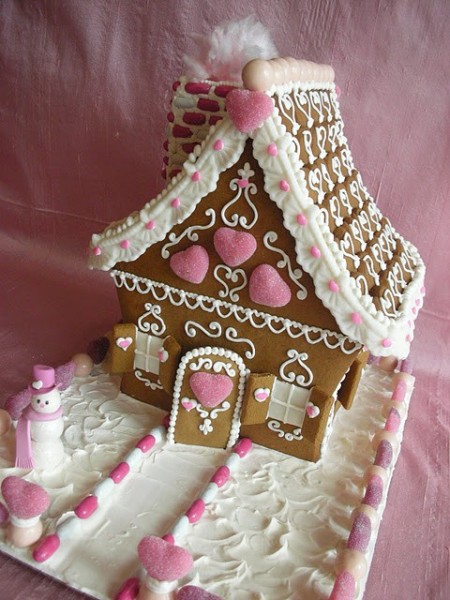 image credit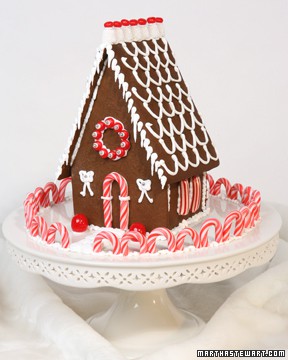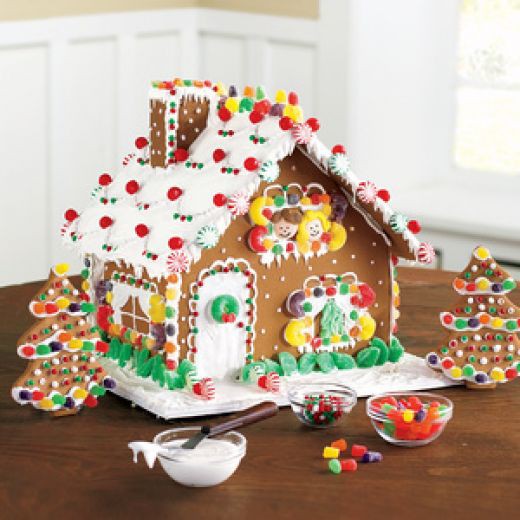 image credit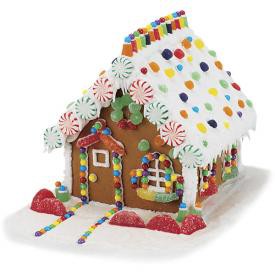 image credit