Are you holding onto Christmas Decorations that you haven't placed on display for years? It's time to declutter your decoration collection.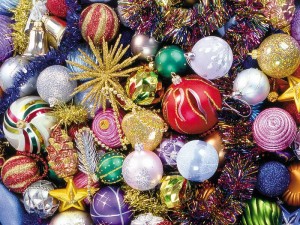 When you are decorating your house this Christmas have a look at the items you have left and don't want to display. Why are you not displaying them?
Is it broken? Do you have the time to fix it? Is it fixable? No – throw it out. Yes – write it on your to-do list.
Is it extremely sentimental? Yes, then place it on display don't hide it away or ask your children if they would like it. No, consider the following options:
Give it to charity
Donate to a local school
Donate to a local kindy
Repurpose them, redecorate or spray paint it
Use it for craft projects
7 THINGS I DO EACH DAY TO KEEP THE HOME CLEAN AND ORGANISED
Subscribe to my weekly newsletter to receive blog updates in our inbox + this FREE eBook sharing some of my top tips that you can adapt in your own home.