Keep your cuppa tasting great. Get rid of limescale with these quick and easy ways to clean a kettle. 
Cleaning the kettle?! I've said this before and I'll say it again – we don't want cleaning to be complicated, we want it to be easy. The kettle has to be one of the most used appliances in the kitchen.
You can find all my tips to clean the kettle and other areas of your home in my book The Clean Home.
As a mum, I know I have spent many a day turning the kettle on to make a cuppa, forgotten about and turned it on again, and again, so mine has definitely gotten a workout over the years! Limescale builds up in the bottom of most kettles, and although it can be disgusting to look at it's easy to get rid of.
Cleaning the kettle is super easy and you don't need an expensive cleaner – all you need is a lemon or vinegar! That's right, these simple cleaners can descale a kettle and get it looking like new again.
There are two ways you can clean the kettle – with lemon or with vinegar.
Before: All the limescale build up.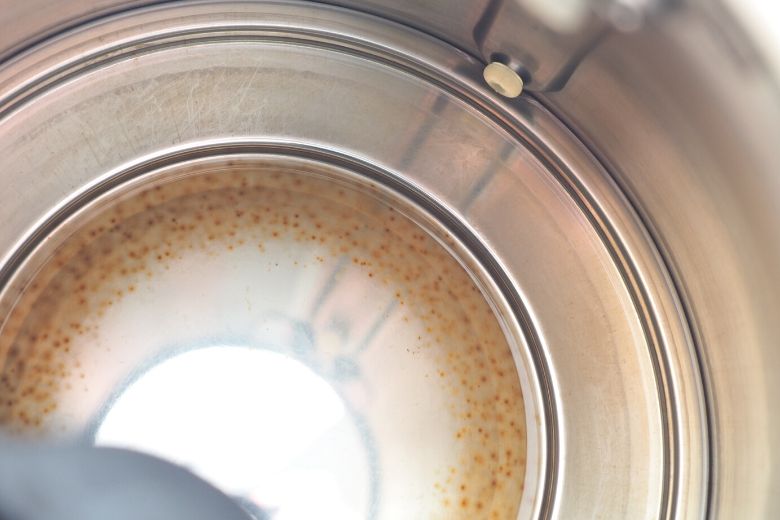 clean the kettle with lemon
kit
steps
Roll the whole lemon on the bench to help get all the juice inside loose.
Cut the lemon in half.
Fill kettle with water.
Put both lemon pieces inside the kettle.
Boil the kettle and let it sit for 30 minutes with lemons inside.
Give it a quick scrub with a kitchen scrubbing brush and your kettle will look good as new!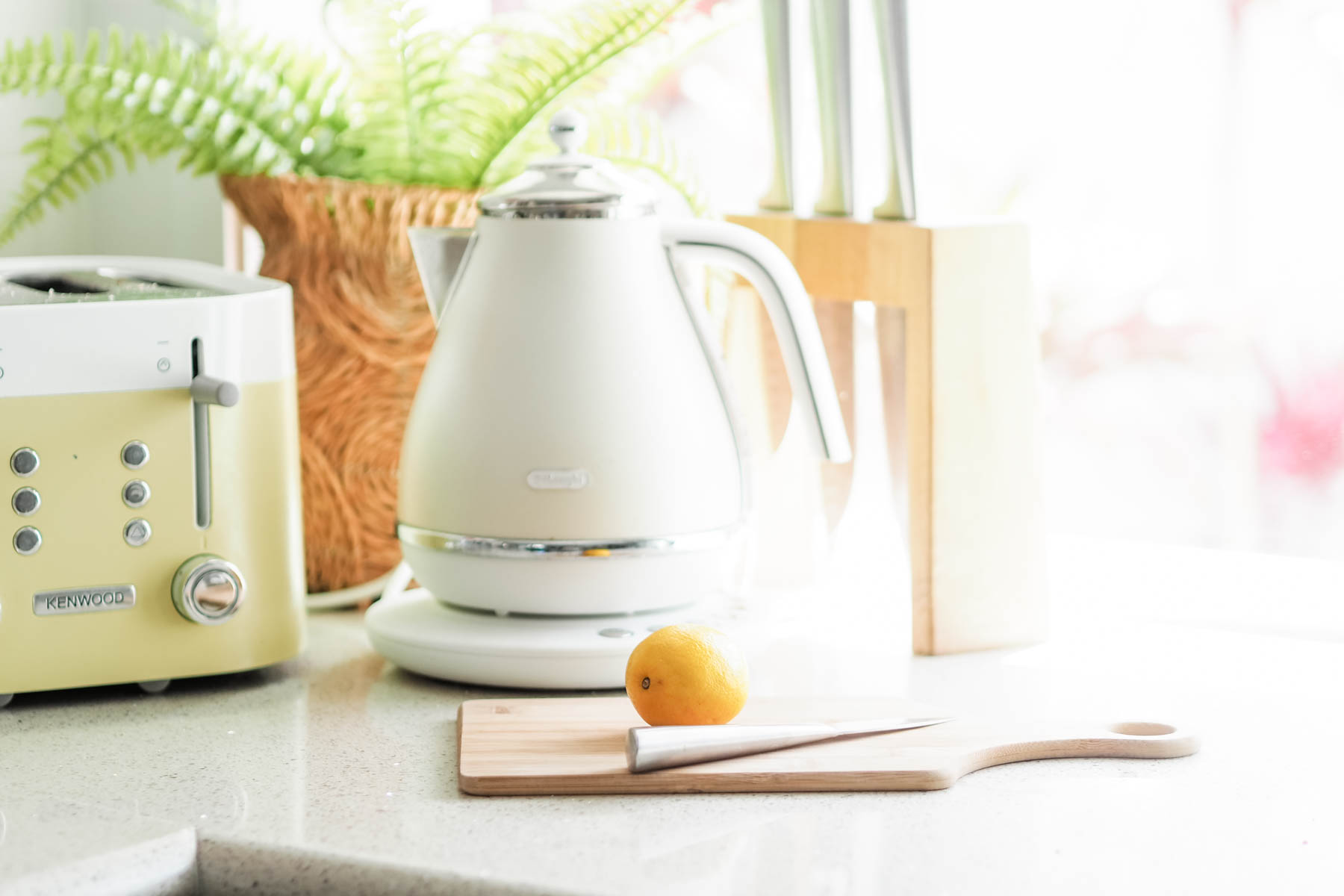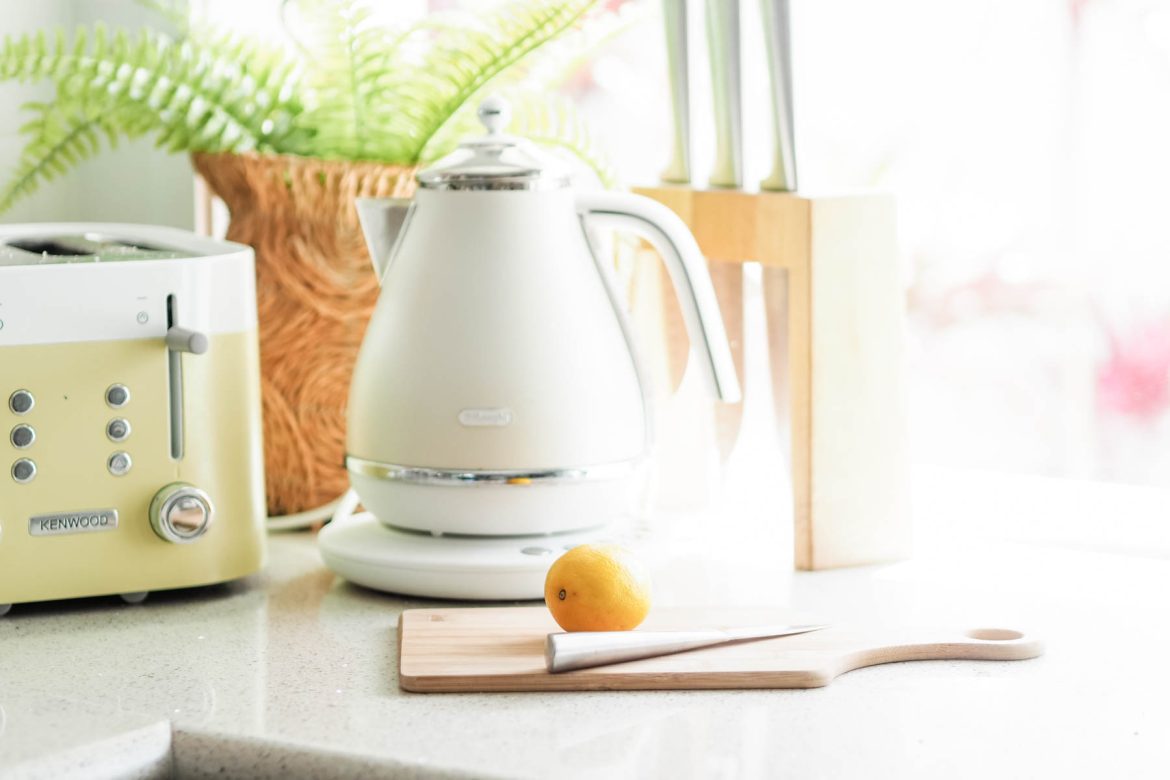 clean the kettle with vinegar
kit
steps
Fill the kettle with 1 part vinegar to 2 parts water. You don't need to fill the entire kettle, just enough to cover the heating element.
Boil the kettle.
Allow the water to cool in the kettle for 15 minutes.
Give it a quick scrub with a dish brush to get all the limescale off.
Tip out the water and rinse the inside of the kettle with tap water.
Fill the kettle with water, boil and then empty to remove any lingering cleaning solutions.
Wipe over the outside of the kettle with a cloth sprayed with cleaner (or use wipes) to remove all dust and dirt, then dry the outside with a dry cloth.
how often?
Monthly.