Keep your cuppa tasting great. Get rid of limescale with this quick and easy way to clean a kettle. 
Cleaning the kettle?! I've said this before and I'll say it again – we don't want cleaning to be complicated, we want it to be easy. The kettle has to be one of the most used appliances in the kitchen. As a mum, I know I have spent many a day turning the kettle on to make a cuppa, forgotten about and turned it on again, and again, so mine has definitely gotten a workout over the years! Lime scale builds up in the bottom of most kettles, and although it can be disgusting to look at it's easy to get rid of.  Cleaning the kettle is super easy and you don't need an expensive cleaner – all you need is a lemon! That's right, the humble lemon can descale a kettle and get it looking like new again.
Let's give our kettles a clean, it's easy!
You will need a whole lemon
Roll the whole lemon on the bench to help get all the juice inside loose
Cut the lemon in half
Fill kettle with water
Put both lemon pieces inside the kettle 
Boil the kettle and let it sit for 30 minutes with lemons inside
Give it a quick scrub with a kitchen scrubbing brush and your kettle will look good as new!
Do you use lemon as a cleaner for anything else?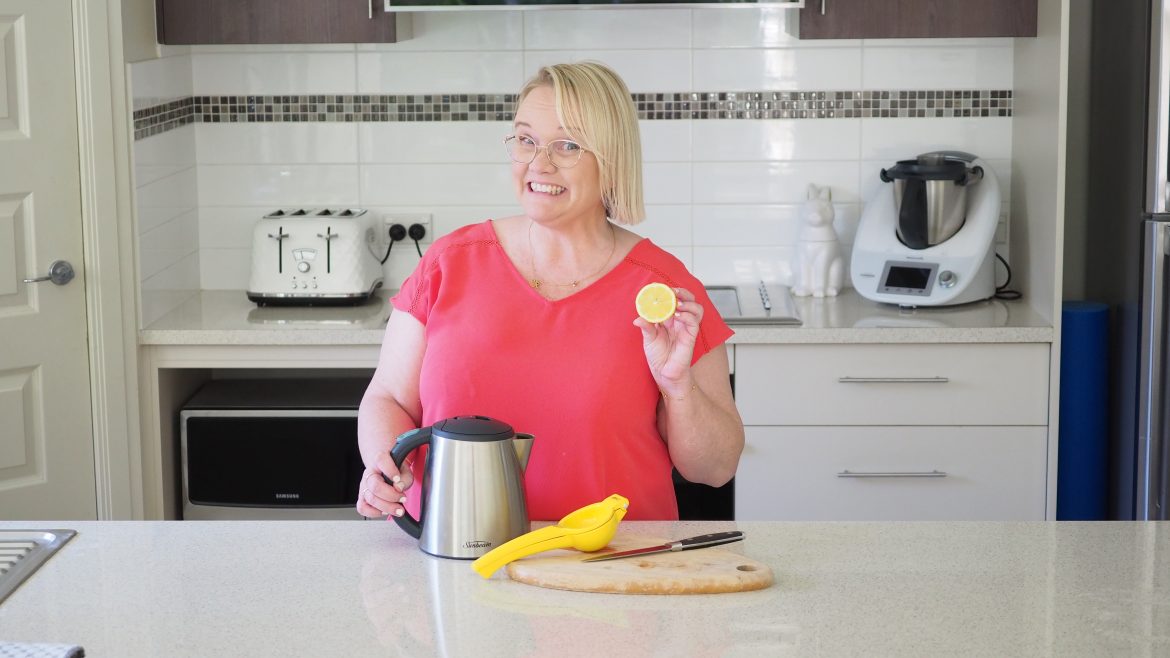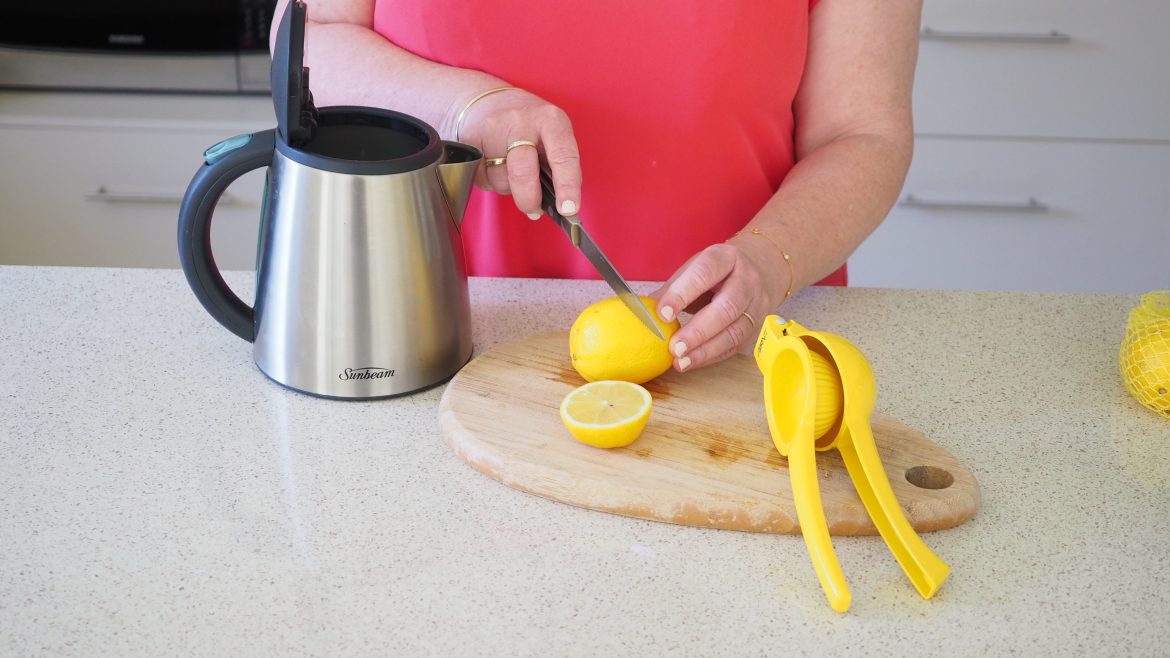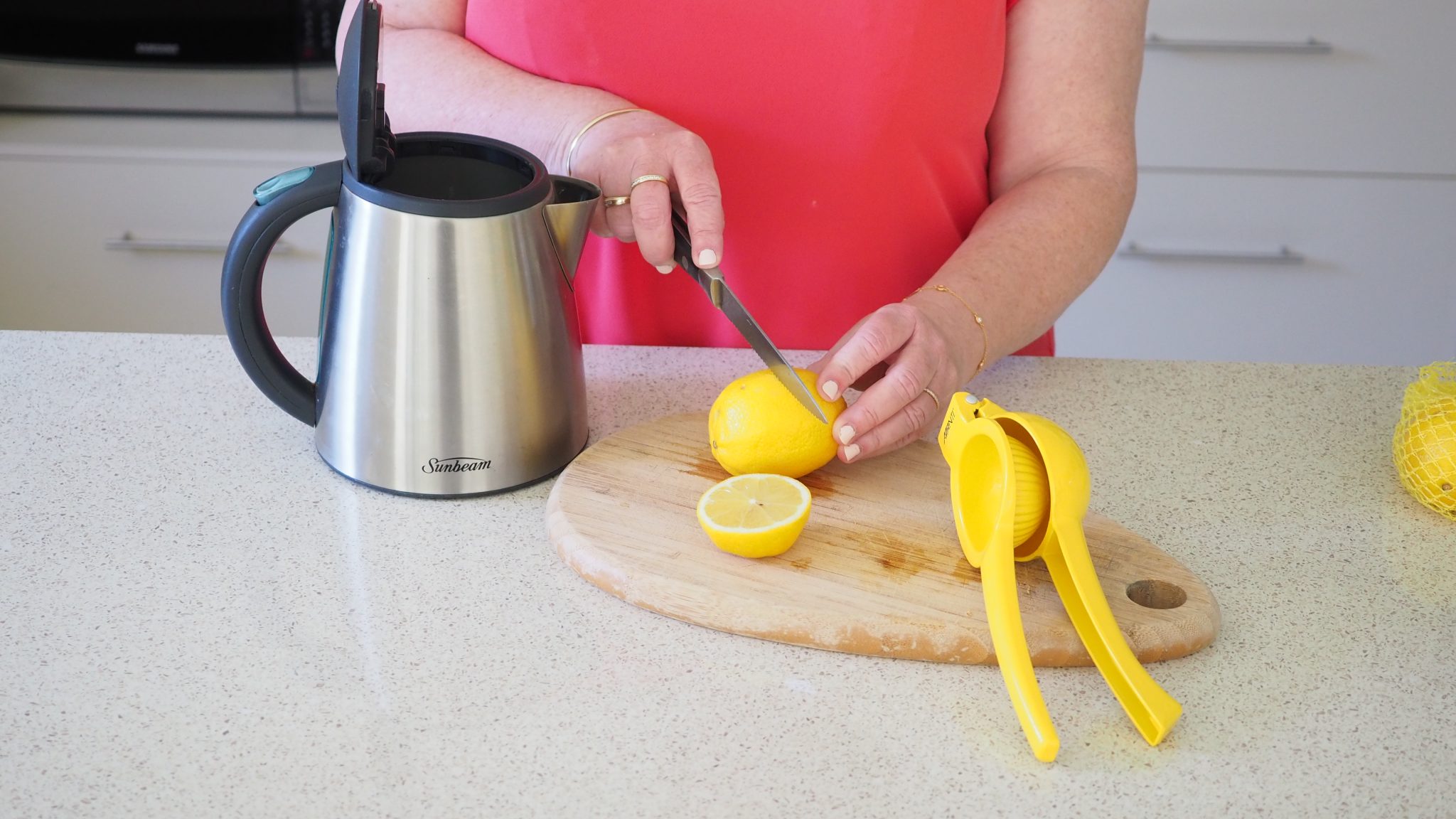 What else could you use to clean your kitchen appliances? 
ACTIVE TRUTH – ACTIVEWEAR FOR EVERYDAY LIFE
Activewear for everyday use, even if you're not working out? Who would have thought! Activewear for everyday use has become popular so a good pair of tights is important! Continue Reading
KAT'S lunchbox recipe cookbook
50 freezer friendly recipes that make for perfect no-fridge, no-heat lunches ideal for school, work, or even picnics!
The easy to follow recipes with full colour photos, and my how-to guide at the beginning of the book, means both experienced bakers and those a little newer to the kitchen, will have all the help they need.