Clean your washing machine to improve its efficiency, remove mould, mildew and grime and any odours. 
Have you ever washed your washing machine? It sounds funny but washing machines can collect a lot of dust, dirt and grime and can make your clothes smell. Cleaning your washing machine can make it run more efficiently, ensuring your clothes are always clean and smelling fresh.
I clean my washing machine every 6 months. It usually gets a build up of liquid soap in the centre and a good clean will prevent the softener dispenser from clogging up.
How often do you clean your washing machine?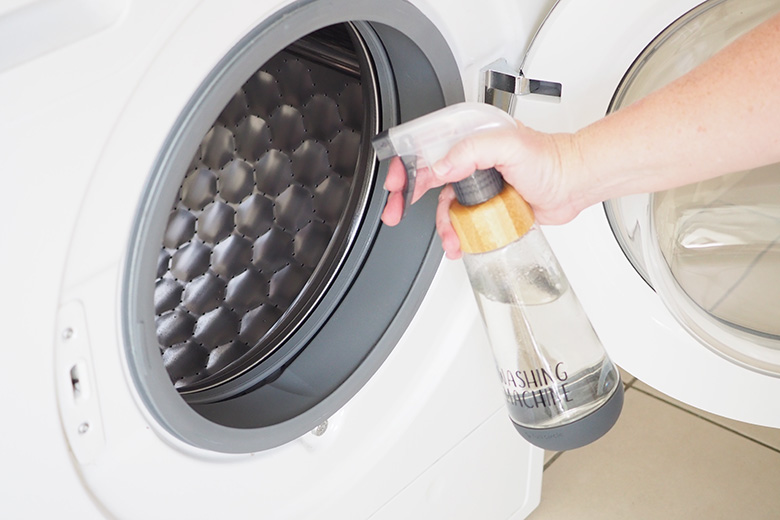 How to clean your washing machine
1. Soak the softener dispenser in warm water to help remove any soap scum.
2. While empty put washing machine through a hot temperature full cycle.  Add a good splash of vinegar (1 cup) as it fills.
3. As it is filling up use the water and a cleaning cloth to wipe:
top of the washer
lid
outside body
underneath of the lid
rim of the washing machine
top of the spinner
all nooks and crannies you can find any dirt and dust build up
4. Clean and rinse softener dispenser, use a deep clean brush to get into hard to reach places.
5. Repeat with another empty wash.
6. Keep your washing machine clean with a regular quick clean using my DIY Front Loader Washing Machine Cleaner.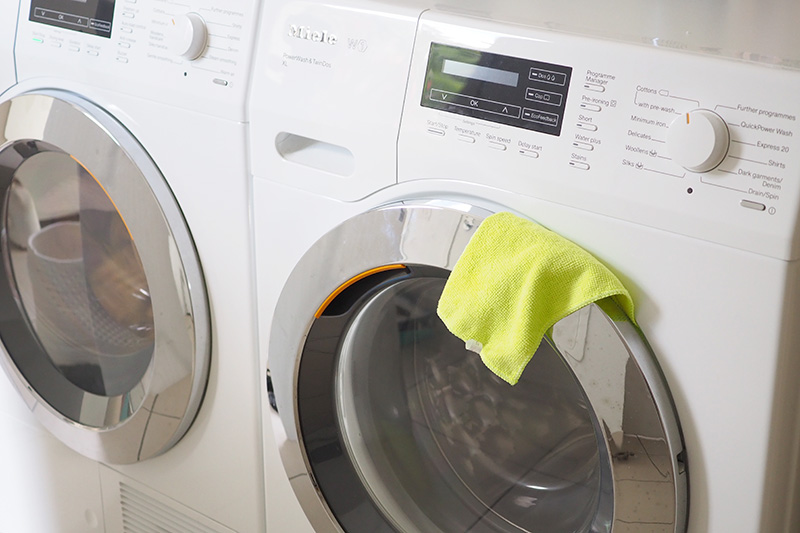 Use vinegar instead of fabric softener
Did you know you can use vinegar in your wash cycle instead of fabric softener? Vinegar acts as a natural disinfectant, killing germs, bacteria or mould present in the linens and removes soap residue. It won't make the clothes smell like vinegar and the bonus is, it's so cheap at the supermarket!
Removing Odours from the wash
Fabulosa disinfectants are extremely effective, yet soft enough you can add to your regular laundry cycle. With three gorgeous fragrances to chose from, freshen your washing while killing 99% of germs that cause foul smells in both cold and hot water. 
Lunches made easy, healthy and affordable
The cookbook includes over 50 freezer friendly recipes that make for perfect no-fridge, no-heat lunches, ideal for school, work, or even picnics!