I don't know about you but my washing line get's grotty. There is construction work going on around our house so coupled with the dust from that and spiders spinning webs, I find I need to wipe down my washing line every couple of weeks to prevent the clean clothes picking it up.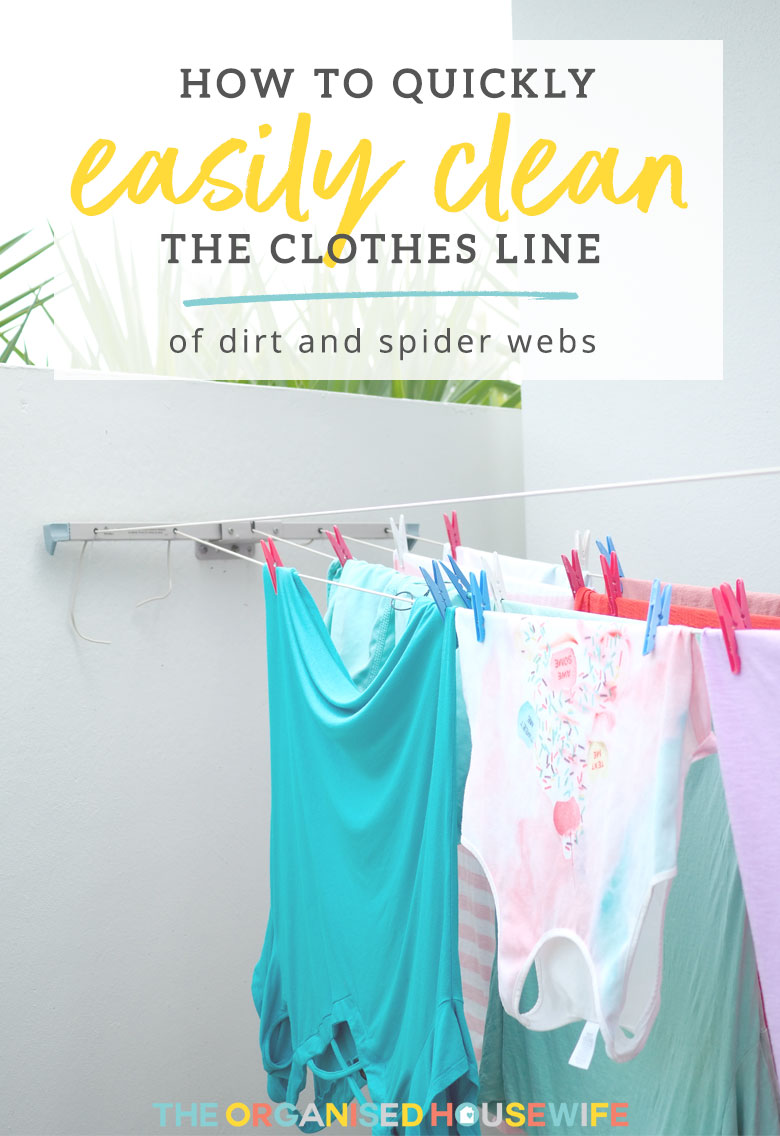 QUICK AND EASY STEPS TO CLEAN THE CLOTHES LINE: 
Get a dry cloth and wipe away any spider webs.
Fill a bucket/bowl with warm water and a squirt of dish detergent.
Using a sponge (or a scourer for stubborn marks) wipe over each line removing all dirt build up.
Allow to dry.
If you do have spiders sitting on your clothes line, spray some of my natural spider repellent onto a cloth and wipe over each of the lines to help prevent them coming back.
Finished – as easy as that!
Have you ever cleaned your washing line?
note: this post was originally published on 1st March 2011, republished with new photo.