Birds sit on it and do their business, dust and dirt like to settle ontop, and ants like to start calling it home.  Grab a sponge and bucket of soapy water and give it a good wash, rinse and it will be like new again!  Or…wash it when you are washing the car next.  This is a perfect job the kids can help with!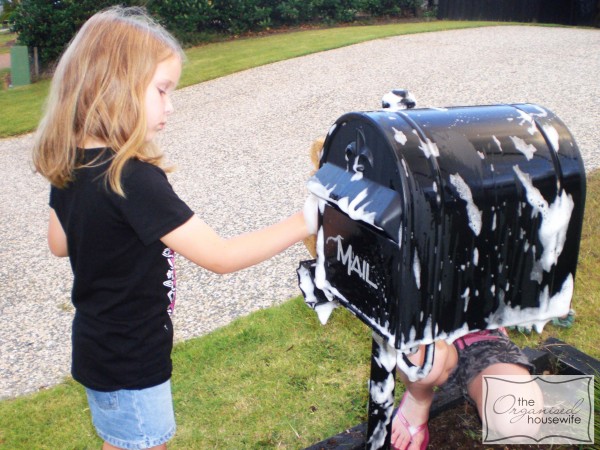 ---
Reusable Homemade Antibacterial Wipes
I noticed we use a lot of paper towel and wipes in our household and in my mission to be frugal and reduce our grocery bill I am trying to find cheaper alternatives, like using my own homemade all purpose cleaner.  Over the past few months I have been using reusable homemade antibacterial wipes. Read More.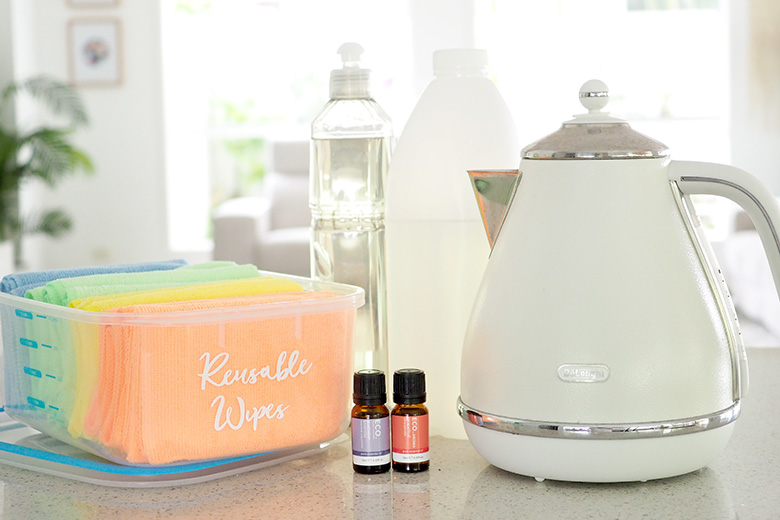 ---
How to clean windows
Step by step instructions – how to clean windows, using a natural homemade window cleaner. Read more here.