It's week 13 of my Declutter 52 Things in 52 Weeks Challenge. If you haven't signed up yet, join me today as I help you remove all those things in your home you no longer need or use.
Handbags aren't just a fashion statement, they are essential for carrying around all our 'stuff', but they are also one item we forget to keep clean and organised.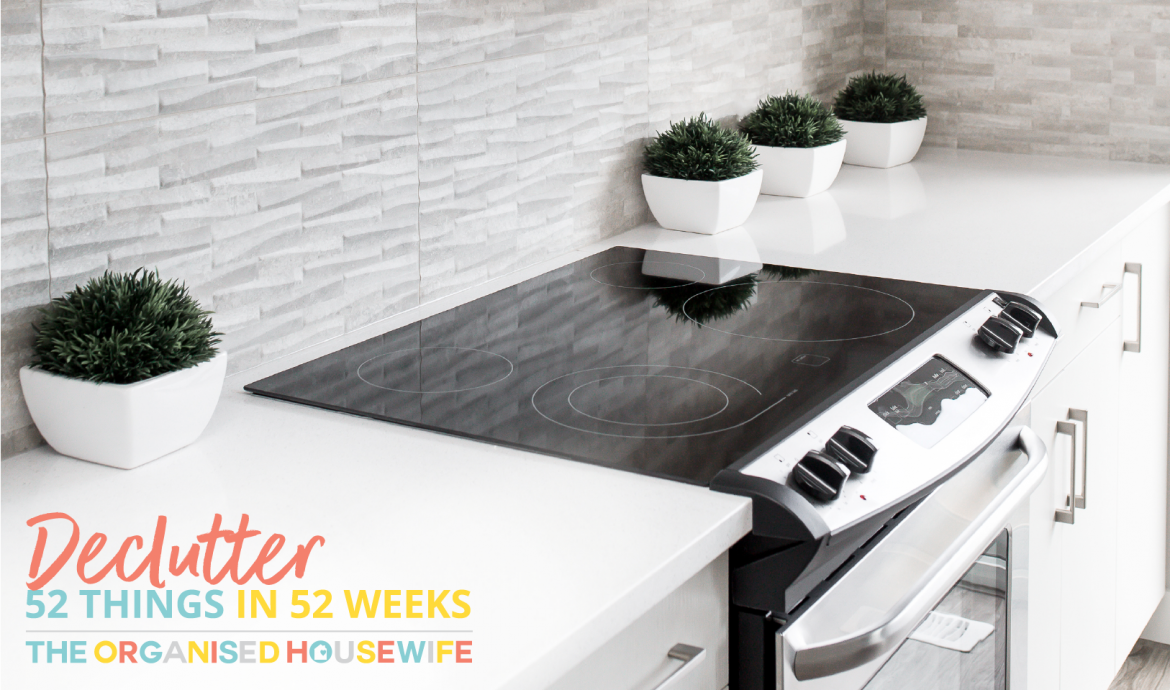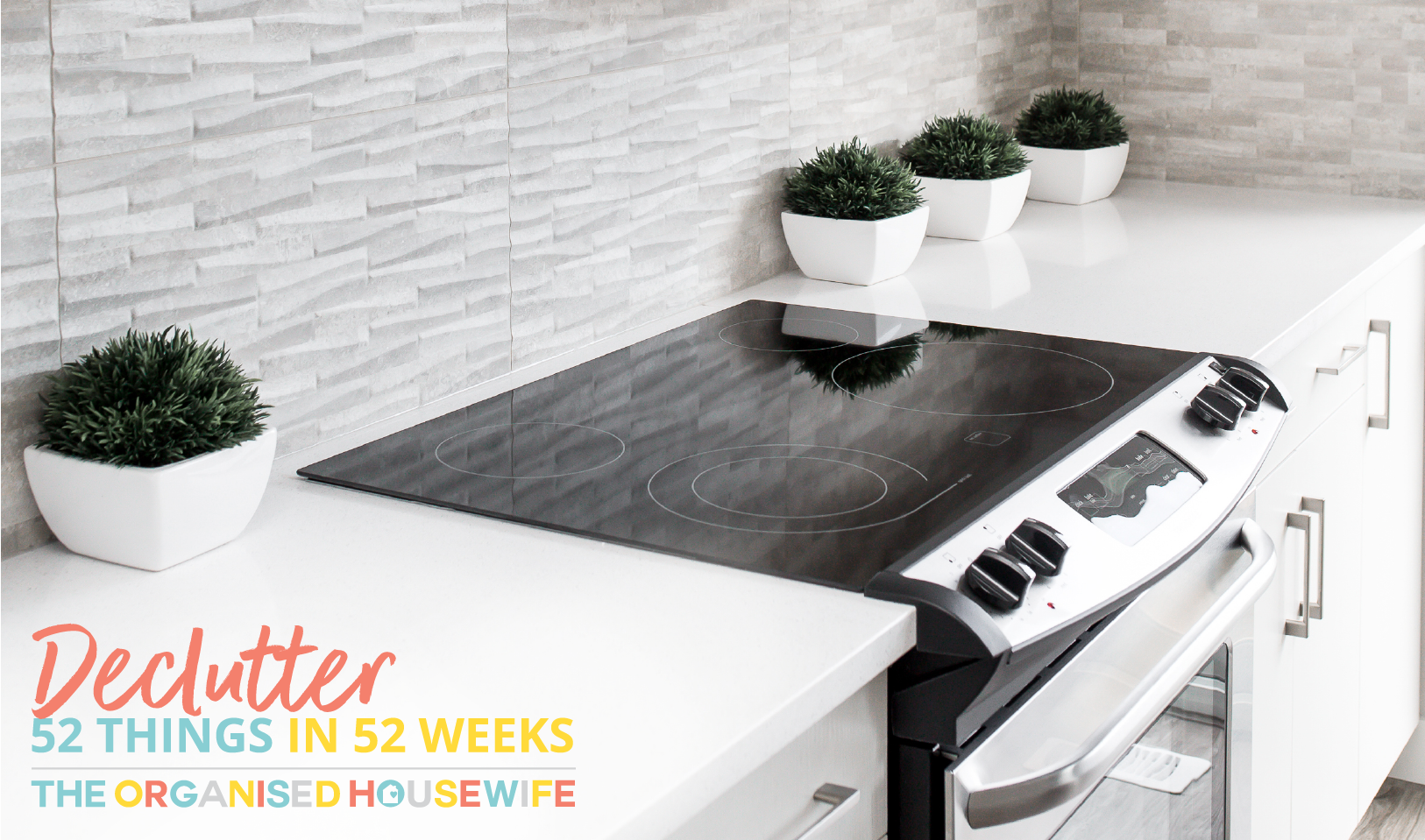 The Declutter 52 things in 52 Week Challenge is completely FREE!!  I publish new task on the blog each Wednesday.  Sign up to my daily emails so you don't miss when the next tasks is live. Alternatively, visit the blog each Wednesday to see the latest task.
Please share a photo of your space each week on Instagram using hashtag #declutter52 and tag @theorgansiedhousewife
---
Decluttering Task #13
Inside Your Handbag
Do you store way too many extra 'things' in your handbag?  Do you lose your keys? Does your phone ring and you can't find it because of all the 'stuff'? I have been guilty of this at times. There was actually this one day met I Donna Hay and I had to put my bag on the ground and rummage through it to find my phone for a photo, how embarrassing.
I usually have more paper clutter in my handbag more than anything – shopping lists, receipts, brochures, to-do lists.
  SHOP BELOW: handbag and dress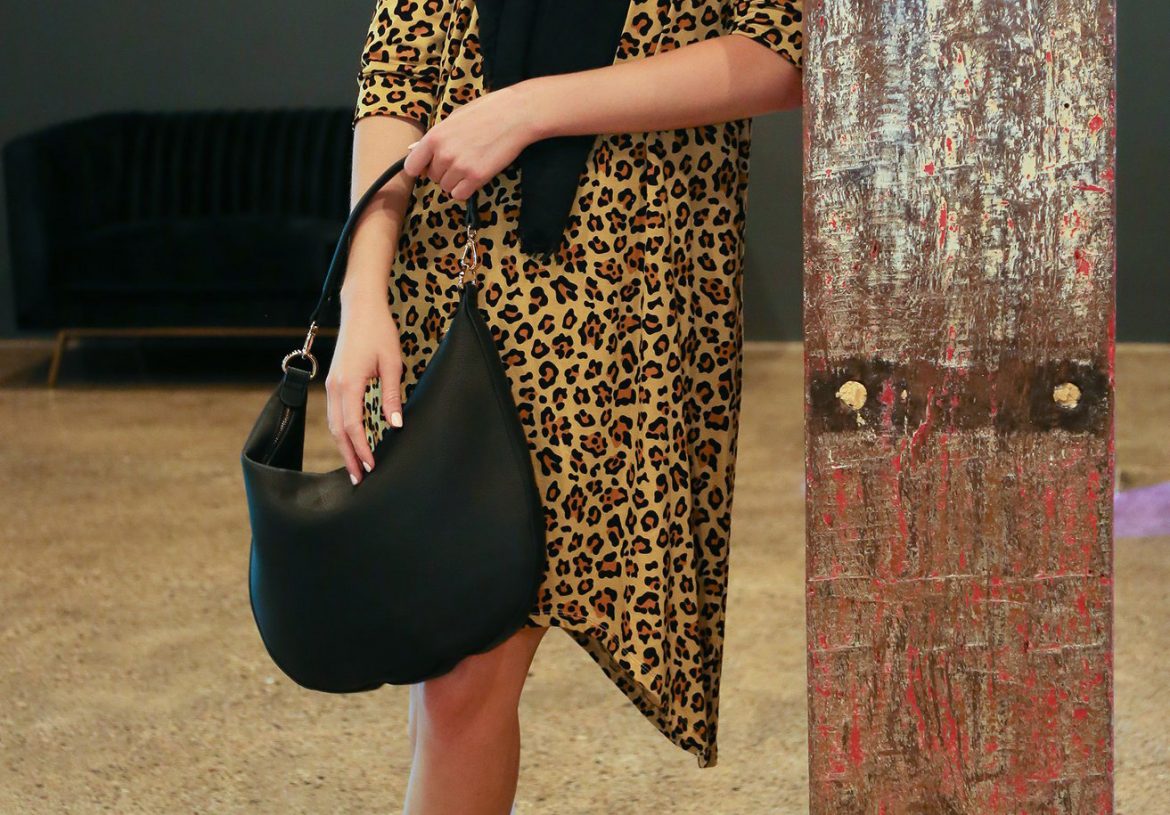 TODAY'S TASK: CLEAN OUT YOUR HANDBAG, PURGE ANYTHING YOU NO LONGER NEED TO BE CARRYING AROUND
Note: My definition of purge – sell, donate, repurpose or throw away items as you see fit
Take everything out of your handbag, grouping like items together. ie pens, lipstick.
Throw out all rubbish
File away receipts
Remove anything that you don't want to put back into your handbag
Place items back into handbag storing like items together.  ie. lipstick/gloss, tampons, together in a zippered section.
Do you feel like at times you have a handbag like Mary Poppins, storing everything but the kitchen sink in there?  I now have a small handbag and only carry minimal stuff with me.  I had to do this because my handbag ended up really hurting my shoulder, so I have a small cross over the body bag and inside I keep:
Pen
Keys
Purse
Mobile Phone
Lipbalm
Sunglasses
Tampons
Panadol
Hair tie
Lipstick/gloss
A fold up bag for shopping
  CLICK FOR OUTFIT DETAILS: Dress, shoes and handbag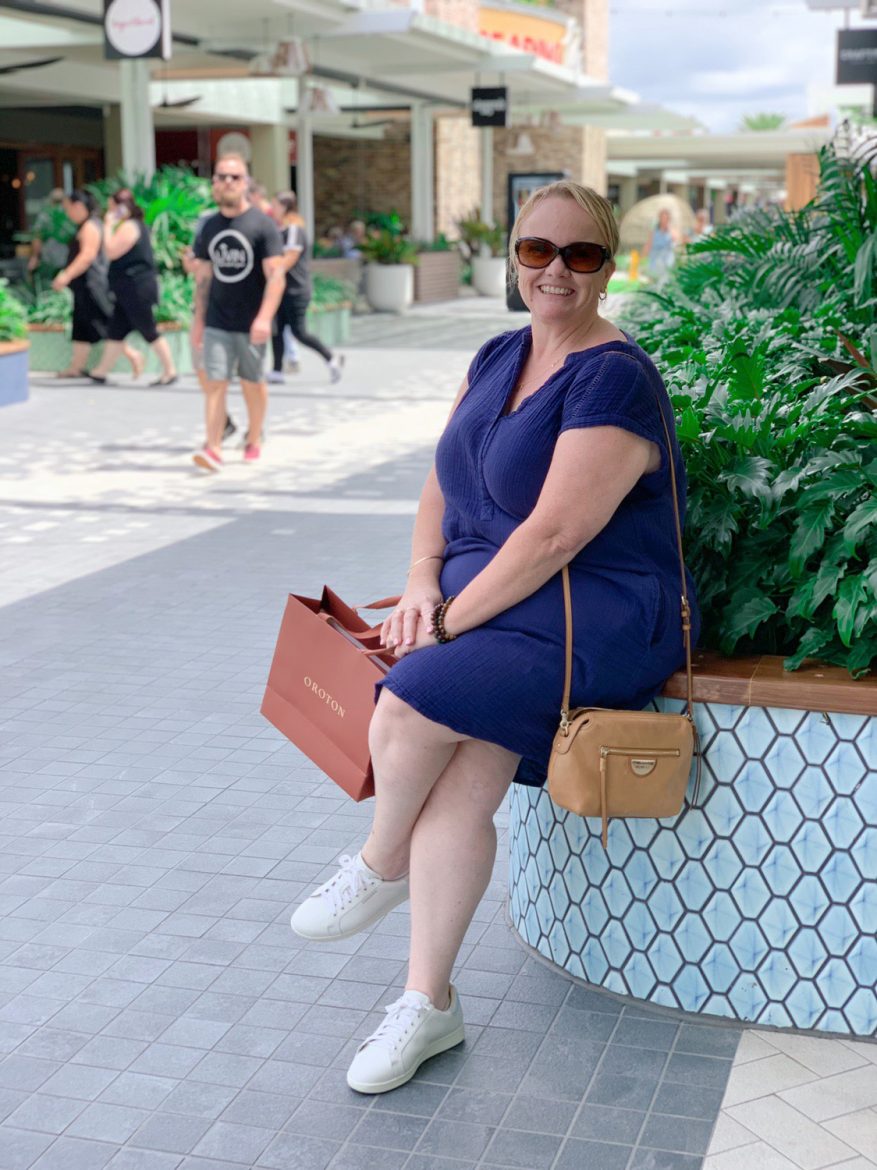 Have you ever considered how dirty the outside of your handbag is?  While it may look clean more than likely it has germs and bacteria all over it.   Along with decluttering your handbag today, please take some time today to clean your handbag.
I see women place their handbags on public bathroom floors, eew, please use the hooks on the back of the door ladies!  They are also often placed on the floor at your feet while you are seated on a bus, at the movies, in a food court etc.  Your handbag has now picked up all the germs, dirt and bacteria from each of these places.  Further to add to this disturbing information, what do you do with your handbag when you get home? Do you place it on the kitchen bench or dining table?  If so, you are now spreading from your bag to your table, it is an endless cycle.
  READ MORE: How to clean the outside of your handbag + my natural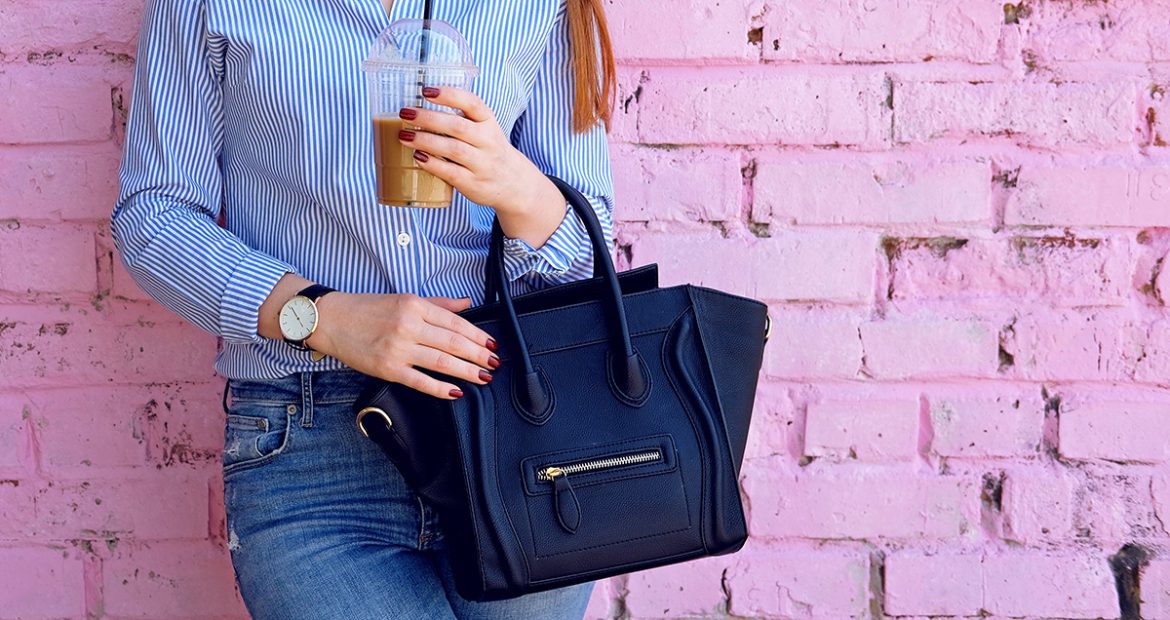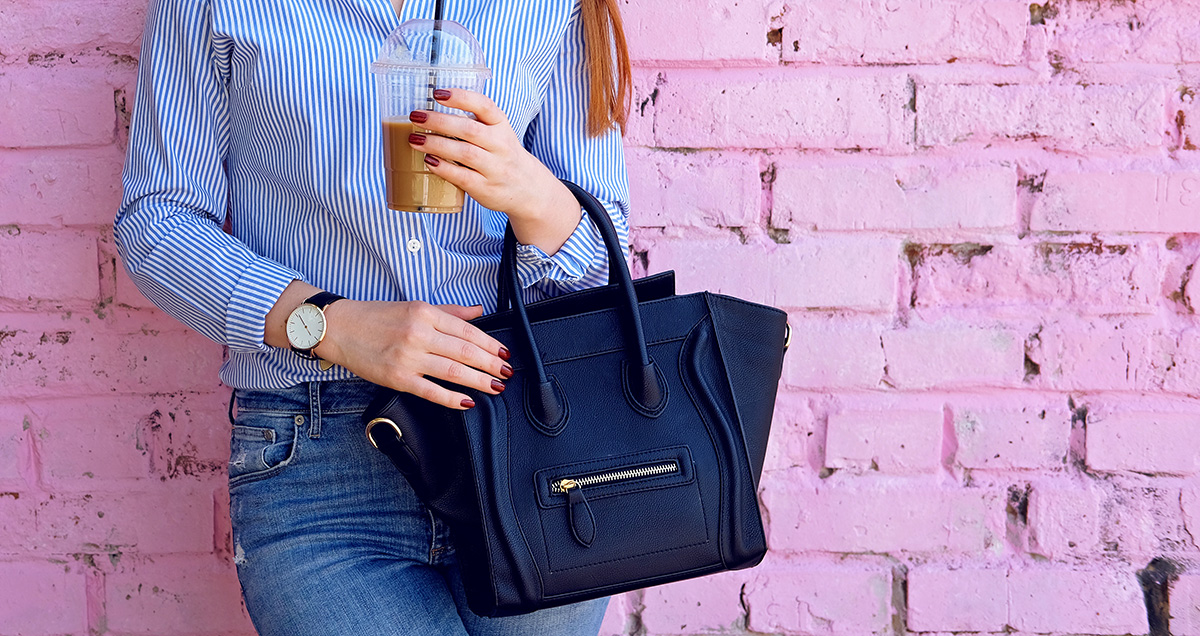 How many items have you been able to purge today?