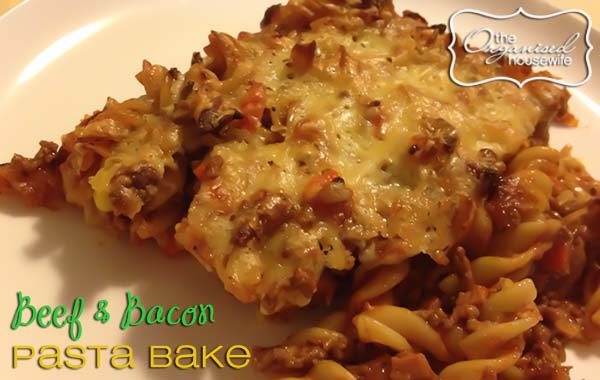 Beef and Bacon Pasta Bake
Ingredients
1 tbsp oil
1 brown onion, finely diced
4 rashers bacon, diced
500g beef mince
2 cloves garlic, crushed
½ cup carrots
¼ cup peas
¼ cup corn
500g pasta sauce
250g spiral pasta, cooked
1 cup grated cheese
Instructions
Preheat oven to 180C.
Heat oil in pan, add onion, garlic and bacon, cook until soft.
Add mince breaking up clumps, cook for 5 min until browned.
Add sauce, vegetables and sugar, bring to the boil.
Simmer for 5 min.
Combine mince mixture and cooked pasta, pour into oven proof dish.
Sprinkle with cheese.
Cook for 20 min or until cheese is golden.