If you are in lockdown, keep yourself busy with our 10 Free Printable Colouring In Pages. These printable colouring in pages are good fun to colour if you're in lockdown or not!
Keep your mind calm with these printable colouring in pages, whether you're in lockdown or not, they're a great way to get your creative juices flowing. If you love these printables check out our other colouring in pages collection here.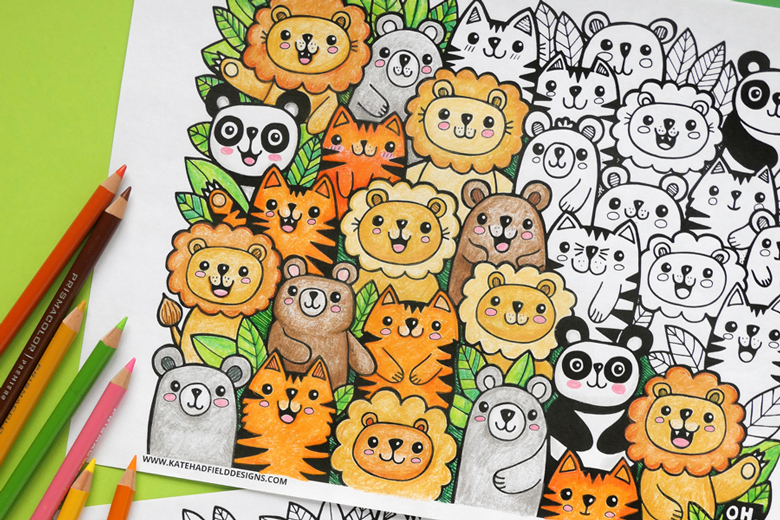 Looking for another activity during lockdown? Check out our jigsaw puzzles!
WHEN THE KIDS SAY "I'M BORED"
A FREE printable with heaps of indoor and outdoor kid's activity suggestions to beat this lockdown boredom. Continue Reading
KAT'S lunchbox recipe cookbook
Have some fun baking together, with these 50 freezer friendly recipes. That are perfect no-fridge, no-heat lunches ideal for school, work, or even picnics, or snacking at home!
The easy to follow recipes with full colour photos, and my how-to guide at the beginning of the book, means both experienced bakers and those a little newer to the kitchen, will have all the help they need.