They are ludicrously simple, just one more step further than a fruit salad and of course feel free to omit the Pimms if you are serving them to children. And if you include the alcohol, well things are that much merrier that way!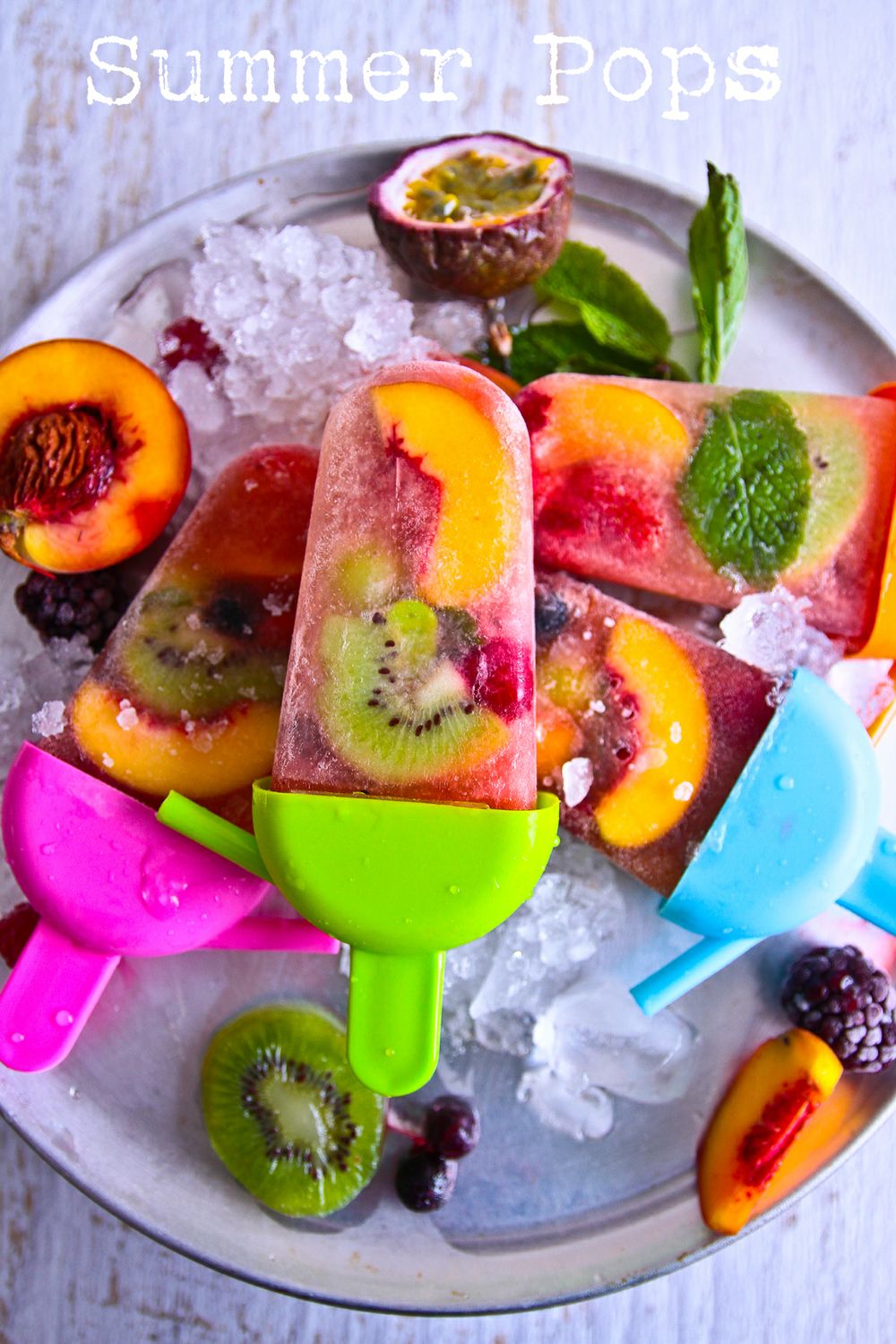 Ingredients:
1 cup of fruit of your choice-I used peach, grapes, frozen blueberries, frozen raspberries, strawberries and kiwifruit
4 Mint leaves
1/4 cup Pimms
3/4 cup lemonade (I used Eff lemon and lime sparkling drink)
You will also need an ice block mold set that holds four ice blocks, roughly 1/2 cup of liquid in each
Full recipe can be found on Not Quite Nigella.