A few weeks ago we had some friends visit to celebrate their youngest little mans 1st birthday.  I offered to make his birthday cake, as I love decorating cakes.  I spent some time searching for the right cake to make, but then a few days before my oven stopped working.  Eek.
Our friends were on their way and I promised them a cake, I didn't want to disappoint. Another friend earlier in the year was showing me photo's of the cake she made her kids, it was bright and colourful, I thought I would give it a go as no oven was needed.
I went to the grocery store and purchased 2 packets of white Kit Kat's, a white chocolate mud cake, and 2 packets of m&ms, on this particular week all these items were on special!  I was super pleased with how the cake turned out.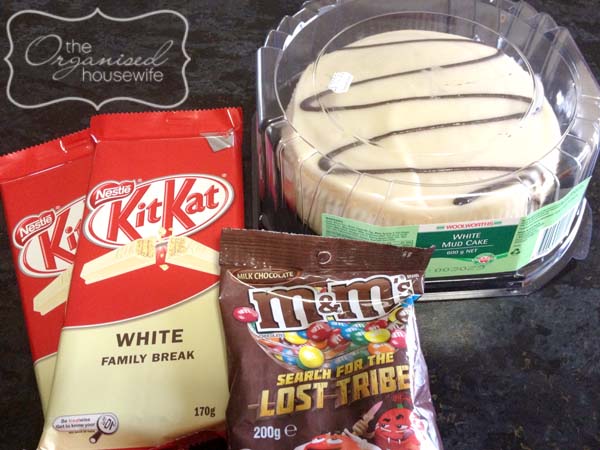 Take all wrapping off the white chocolate cake and place on board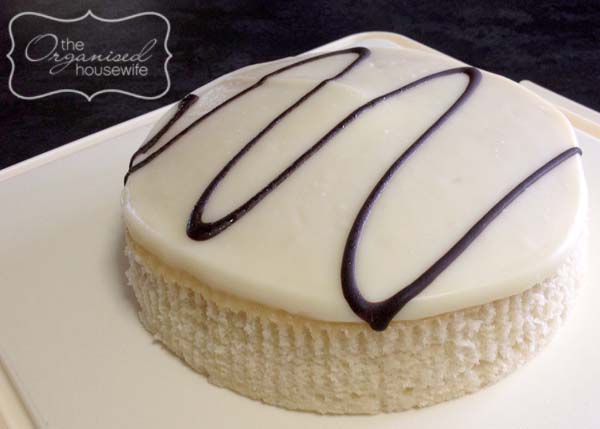 Cut Kit Kat's with a sharp knife to have two bars per slice.  Then slice Kit Kat's to have the desired height (I removed 2cm from each piece).  Place the Kit Kat's around cake.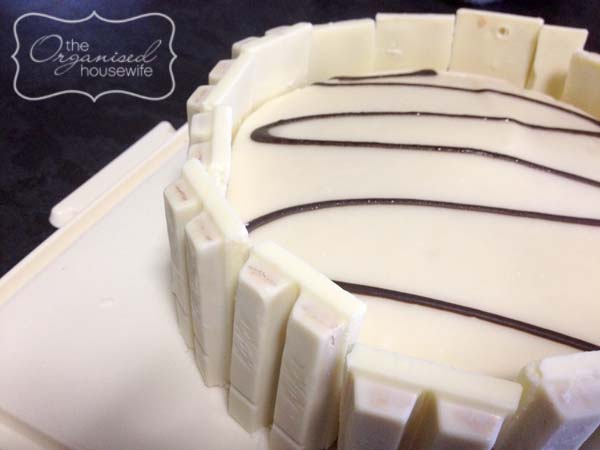 Place a ribbon around the cake to keep kit kat's in place, then fill with M&M's.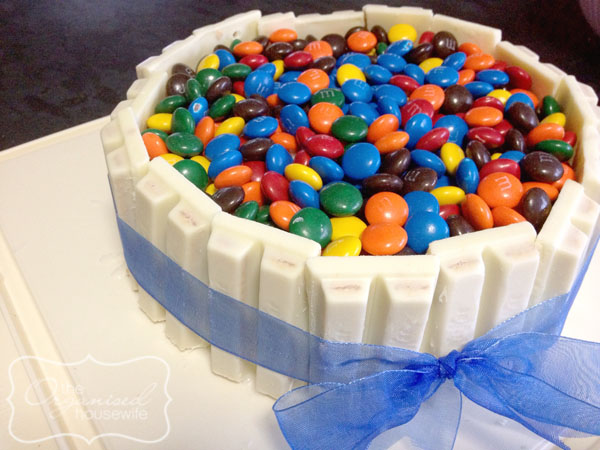 Super fast, very easy, very colourful cake!!