Friday night dinners in our home typically mean something fun like Pizza, Mexican, Pasta however it's usually no side servings of vegetables, but that doesn't mean no veg!!  On this night I made a double batch of homemade beef sausage rolls.  I'll freeze some to have on hand for lunch boxes, I can easily pop them in the oven the night before and give the kiddies something different for lunch.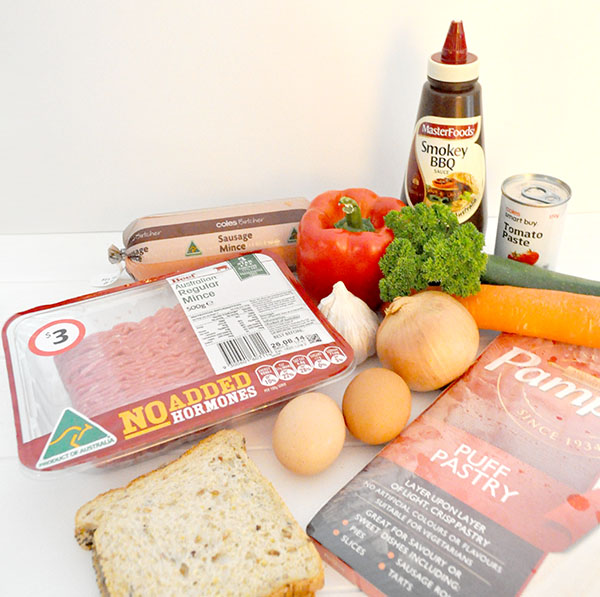 You could grate and finely dice the vegetables, however I put my in the thermomix (you could also use the food processor) and blitzed for a few seconds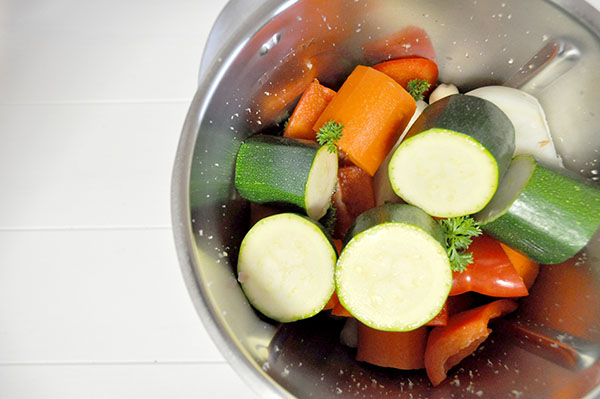 Place all ingredients into bowl.  I put eggs in and give them a little whisk before mixing all ingredients together with my hands.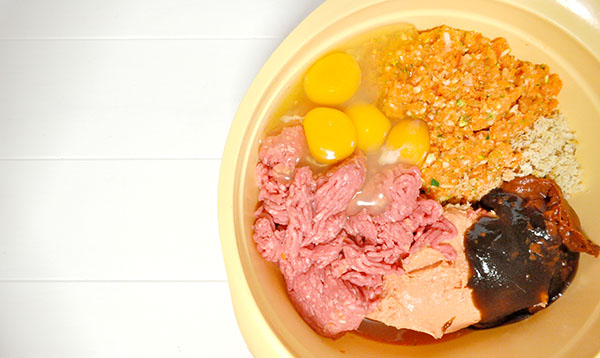 Cut pastry sheets in half to make 2 long rolls per each sheet. Divide mixture evenly into 12 portions, shape each portion into long logs placing two portions on each pastry sheet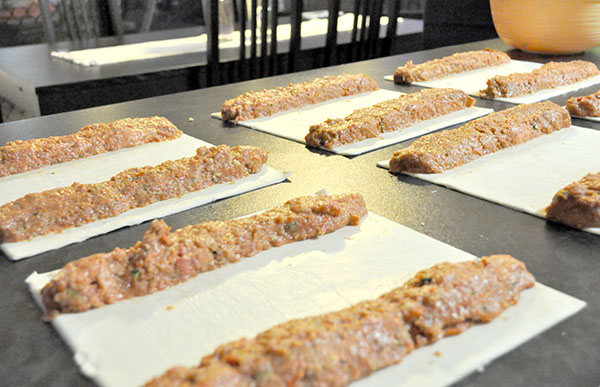 Egg was the middle of the pastry sheets to help the pastry stick together after rolling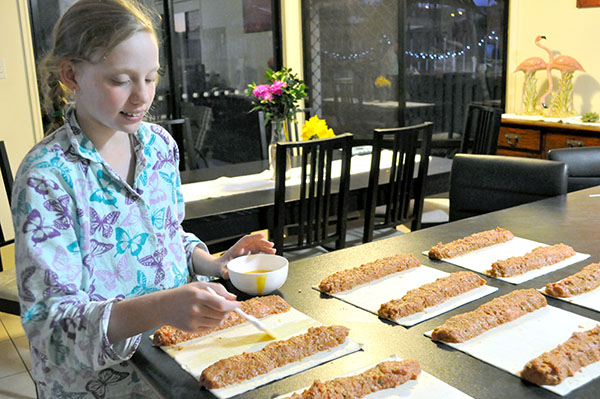 Roll pastry over sausage mixture and slice into 6 even portions.  Egg wash the top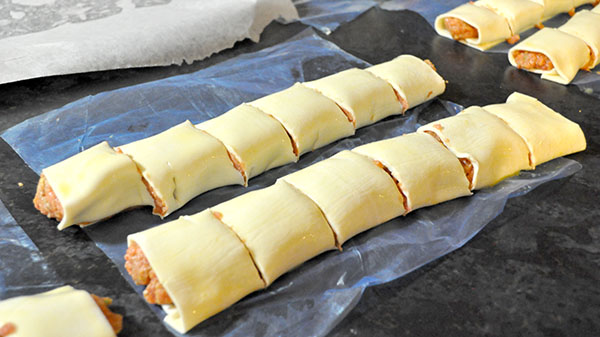 Sprinkle with sesame seeds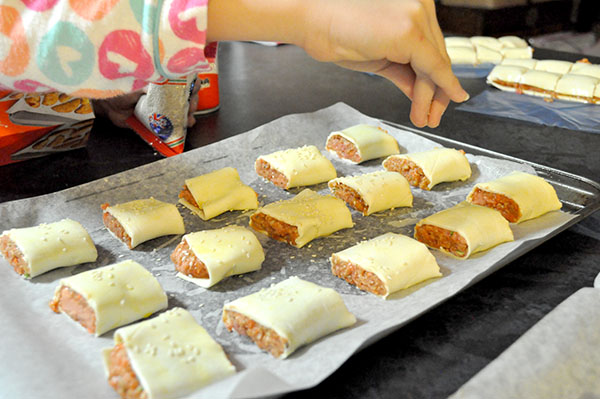 Bake in oven until brown and cooked through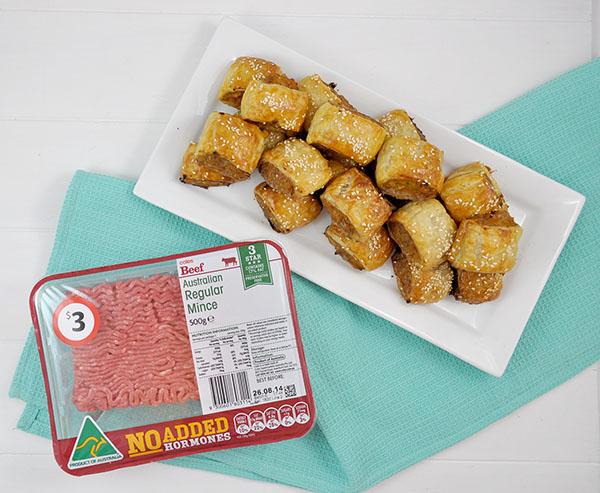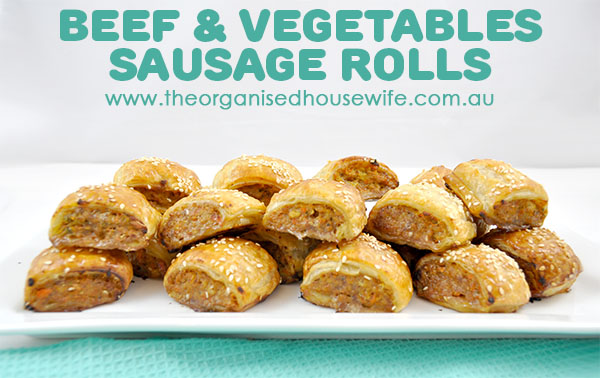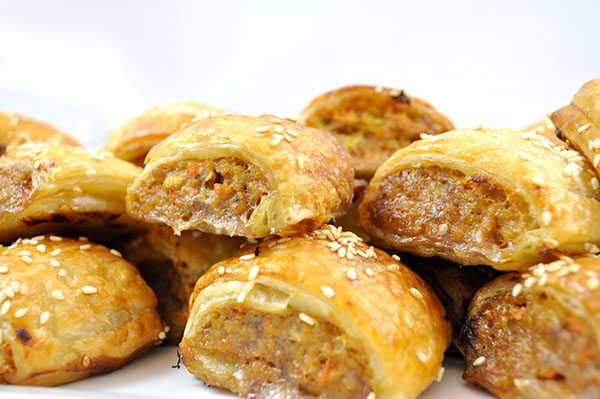 Homemade Beef & Vegetable Sausage Rolls

| | | |
| --- | --- | --- |
| Prep Time | Cook Time | Total Time |
| 20 mins | 25 mins | 45 mins |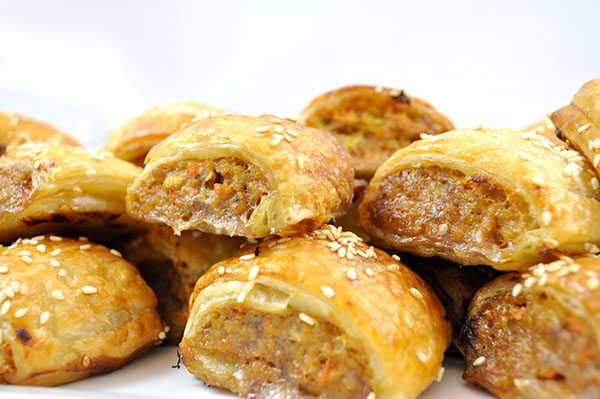 Ingredients
3 slices stale bread
500g sausage mince
1 onion
1 clove garlic
1 carrot
1 zucchini
1 capsicum
1 parsley stalk
4 eggs, whisked
2 tablespoons tomato paste
2 tablespoons BBQ sauce
salt and pepper
6 sheets frozen puff pastry
1 egg, for wash
1 tablespoon sesame seeds
Instructions
Preheat oven to 180C
Place frozen pastry sheets on kitchen bench
Put bread in a food processor/thermomix and chop for a few seconds to create bread crumbs, pour into a large bowl.
Grate/finely dice vegetables and parsely or alternatively place in food processor/thermomix and blitz to chop for a few seconds
Place Coles 3 star beef mince and sausage mince, vegetables, tomato paste, BBQ sauce, eggs, salt and pepper into bowl with the breadcrumbs.
Using clean hands mix all ingredients thoroughly together
Divide into 12 even portions
Place each portion in a log shape onto pastry sheets, making to rolls per pastry sheet.
Slice each pastry sheet in half
Whisk one egg in a small bowl, brush onto the cut areas of the pastry sheet
Fold pastry sheet tightly over each portion to seal
Cut each roll into 6 even pieces
Brush each pieces with egg wash and sprinkle with sesame seeds
Place onto lined baking tray and bake in oven for 20-25 minutes until pastry is brown
By Kat – The Organised Housewife


click on image to view recipe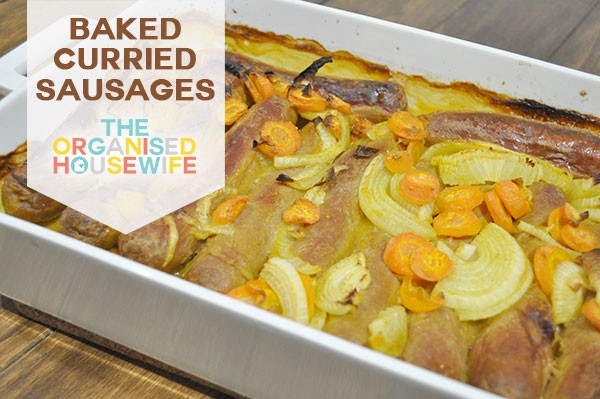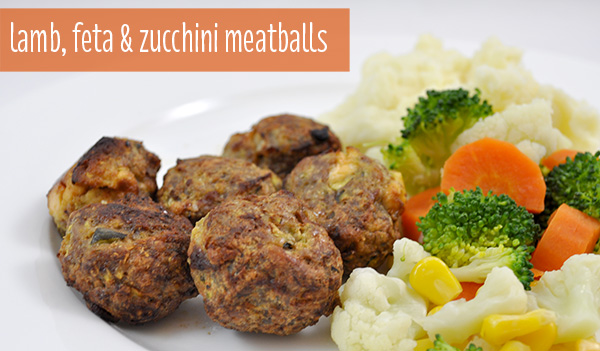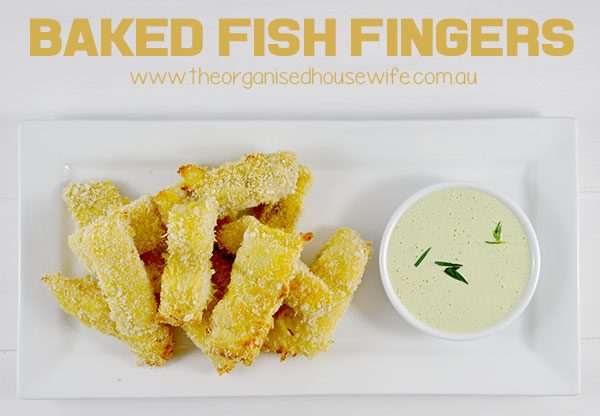 7 THINGS I DO EACH DAY TO KEEP THE HOME CLEAN AND ORGANISED
Subscribe to my weekly newsletter to receive blog updates in our inbox + this FREE eBook sharing some of my top tips that you can adapt in your own home.