I found this Raw Vegan Energy Balls recipe on Not Quite Nigella, I've renamed them to Banana Chocolate Energy Balls (more enticing for the kiddies).  These balls are a great way to use up some over ripe bananas and it's a wonderfully healthy after school snack for the kids.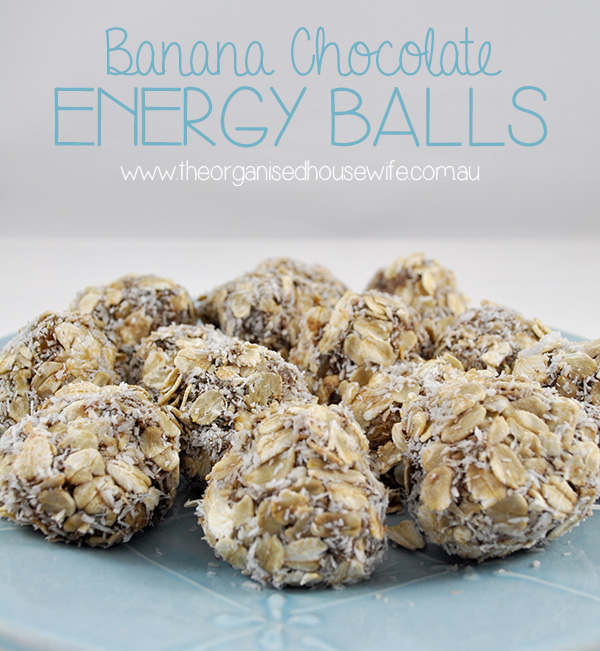 Ingredients:
2 very ripe bananas, peeled and mashed
5 medjool dates, pitted and chopped finely
1/2 cup raisins or sultanas, soaked in hot water for 8 minutes to plump up
1/2 cup desiccated coconut plus another 1/2 cup to roll the balls in
3 tablespoons raw cacao powder
2/3 cup uncooked quick cooking oats plus 1/3 cup to roll the balls in
3 teaspoons agave syrup or honey (although using honey makes it not vegan)
1 teaspoon vanilla extract
1/2 teaspoon ground cinnamon
The mix was a little wet, so I popped it in the fridge for 30 minutes to easily roll into balls.  As the mix was so wet I wouldn't add this to the kids lunchbox as I would worry it would turn to mush… but it's definitely a great after school snack to serve straight from the fridge.

Product Stockist:  Plate from Wheel and Barrow