A pretty printable packed with conversation starters that provide the perfect prompts to get your child opening up, and talking about their school day.
Do you ask your child how their day was at school, only be to be given a one word answer? School days can be long and tiring, so it's understandable that kids might not be very talkative when they come home – but that doesn't mean as parents we wouldn't like to know a little of how their day was. Here are some great conversation starters to help you out…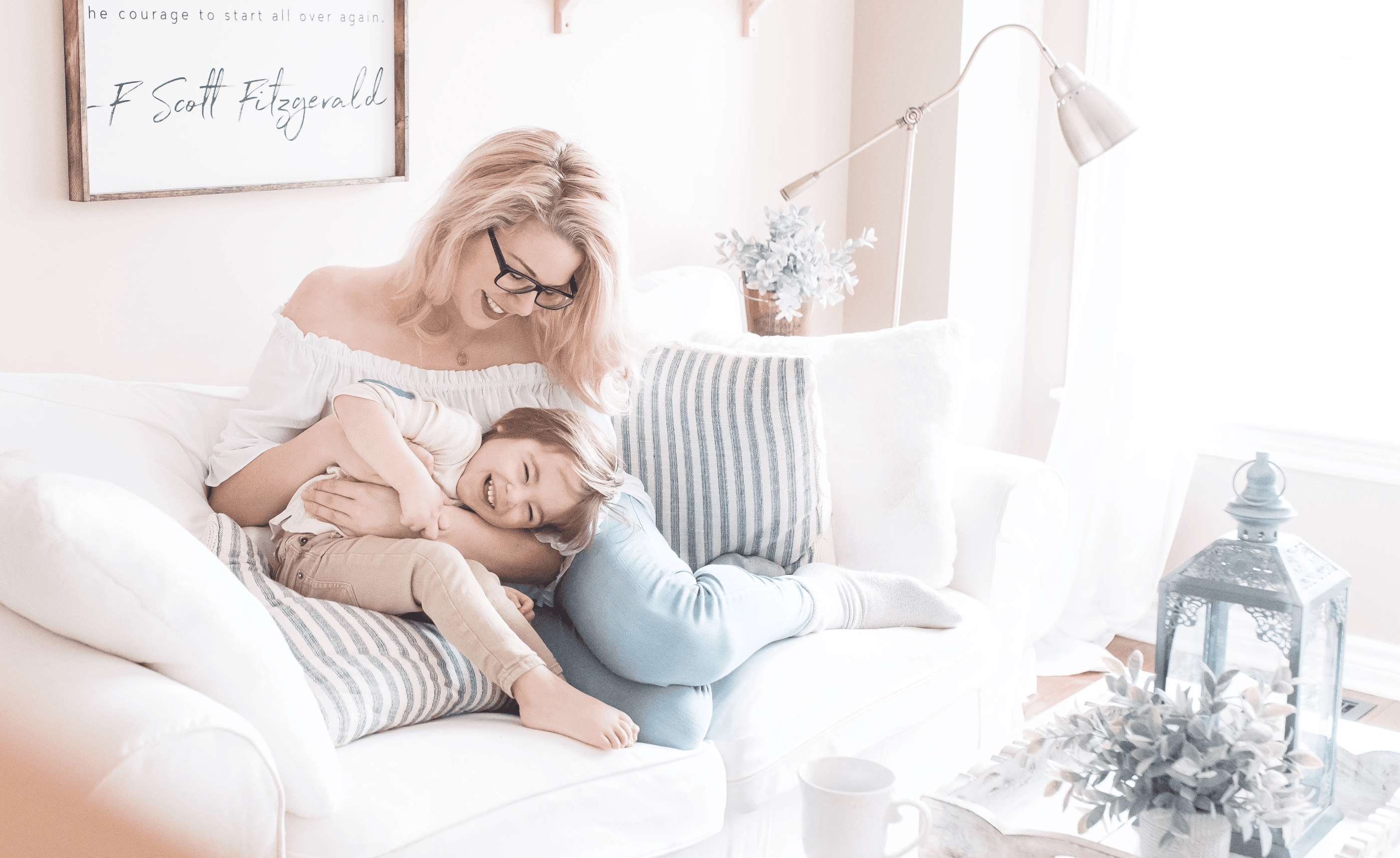 When my kids started school all those many years ago, I would ask them as soon as they got in the car 'How was your day?'. Nine times out of 10 I got 'good' as an answer and then that was it, the conversation was over. Either they felt they answered the question, they were too tired to say more, or they didn't want to discuss. I wanted to know more than 'good' though! I want to know what happened during class and whether they had fun at lunchtime – I wanted sentences. I soon learnt the key was asking detailed open-ended question. The key was to ask them 'why?'.
5 conversation starters to get the ball rolling…
How was your teacher today?
What was your favourite food in your lunchbox today?
Did you write a story today?  Tell me more about it.
If you could change one thing about today what would it be?
Who was the friendliest person in your class today and why?
If you're wanting even more conversation starters, check out my After School Conversation Starters printable which has over 20! Simply download and print this pretty Conversation Starters printable, and have it on hand in the car or on the fridge as the perfect prompt for getting your kiddies to open up about their school day.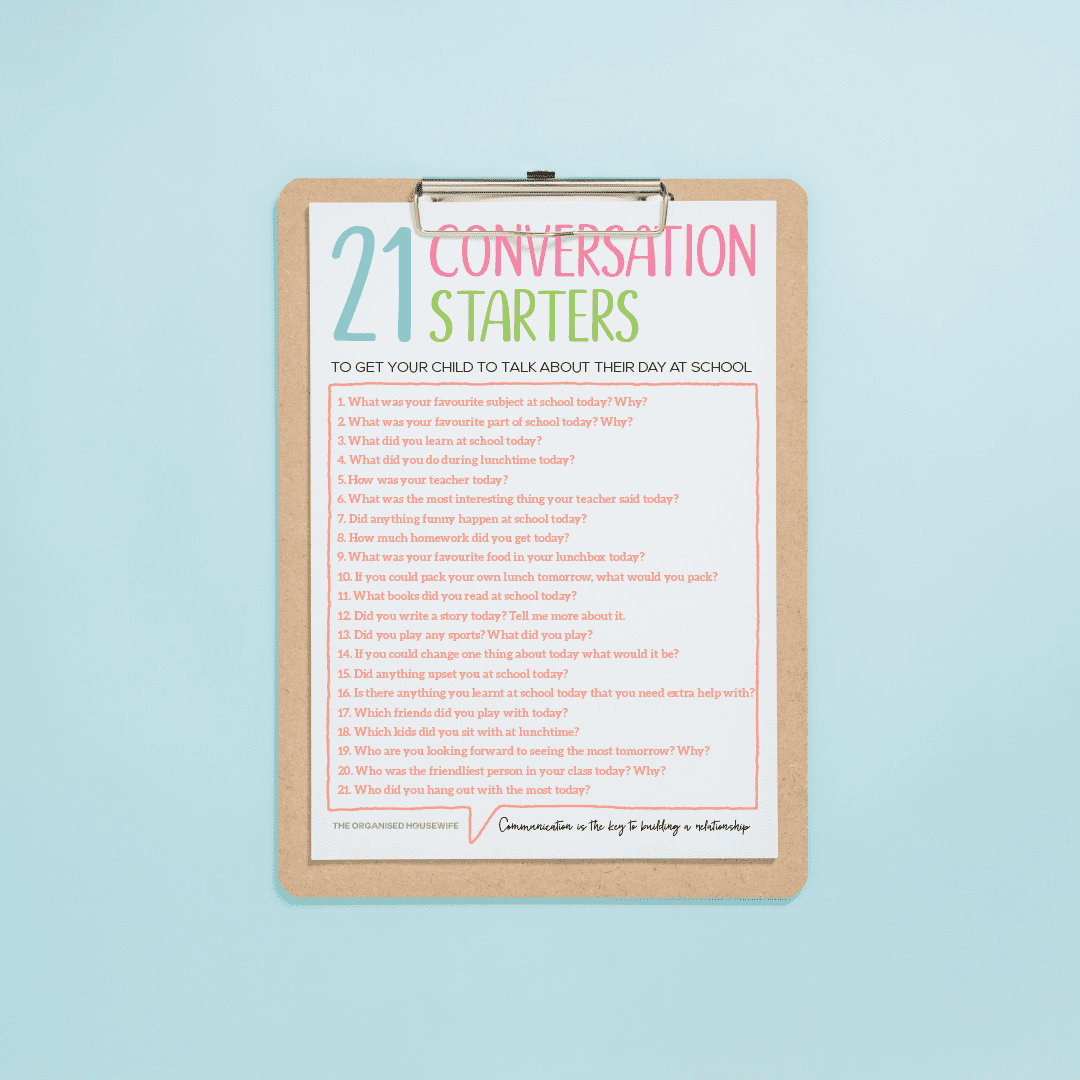 These 21 conversation starters definitely helped to get our kids sharing more about their day. Typically I chat to the kids about their day on the drive home or we discuss their day while we eat dinner. We always sit together as a family and eat dinner, and have done this since the kiddies could sit in high chairs. Our weekdays are so busy, it's nice to relax, eat and chat together. Sometimes we do have the news on in the background, but other days if we have something that needs to be discussed we will turn it off. It's created an open environment where the kids know they can ask us any questions or tell us about struggles they are having socially or educationally.
DO YOU HAVE ANY TRICKS TO GET YOUR CHILD TO TALK ABOUT THEIR DAY?
This post was originally published on 3rd February 2015, it has been updated with new photos.
---
Pin this image below to Pinterest!