Earlier this week the kids had a student free day from school, so I took the opportunity to sleep in a little. Hubby made his own lunch, ate breakfast by himself and stepped ever so quietly around the room not to wake me….isn't he sweet.
I woke up, reached for my iPad and started looking through my all time favourite app.
Hmmmm…… what do you think this app might be?
As Mr Organised Housewife was leaving for work he gave me a kiss on the cheek saying…… goodbye my Pincess. LOL, Pincess???
Ooh no, I really am a 'Pin'cess. I am obsessed, I need to Pin 1st thing in the morning, last thing at night and a few times through the day. I loved what he said so much I had to create this: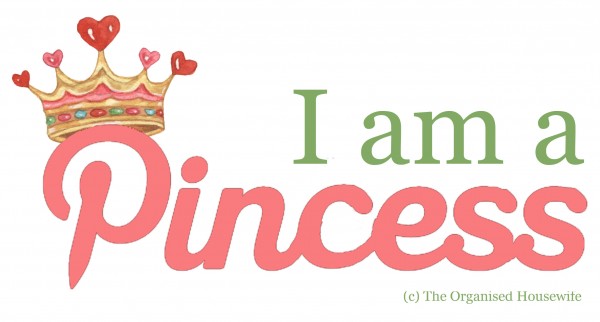 Yes, I am addicted to Pinterest!