I am getting very excited only a few day's now until I travel to Melbourne to join over two hundred other bloggers for the ProBlogger Training Day.   
I have created this packing list printable especially for conferences,  to ensure I remember to pack everything I need.  This printable is FREE for you to download.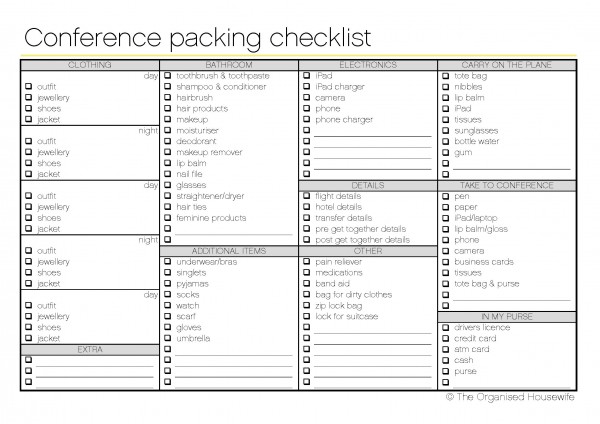 Also preparing for time away, I have used my blog planner to organise my posts.  Wednesday I will be packing, baking, planning dinners, lunchboxes, ensuring all washing/ironing is done and I leave the house tidy.