This post is sponsored by Nissan Pathfinder
I enjoyed the time in the car with the kids when they were really little, we would sing and laugh and then they would sleep. But as kids get older many get louder, fight and argue. Thankfully my kids limited their tantrums to the house rather than the car. I'll share some of my strategies to keep kids happy in the car.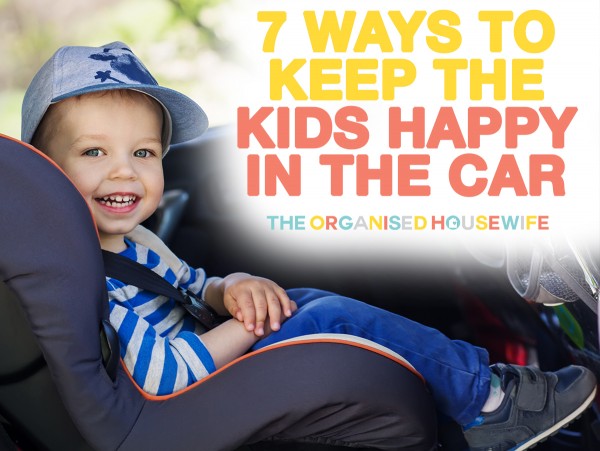 I was given a Nissan Pathfinder Ti 4WD over a month ago to drive around, review and share with you my thoughts on the car. I'm a little sad that this is the last post in this series as I have been enjoying the car. It's beautifully quiet and a smooth drive with some features that I really enjoy (blind spot warning light is at the top of my list), you can view other posts in this series here:
A day in the life of a busy mum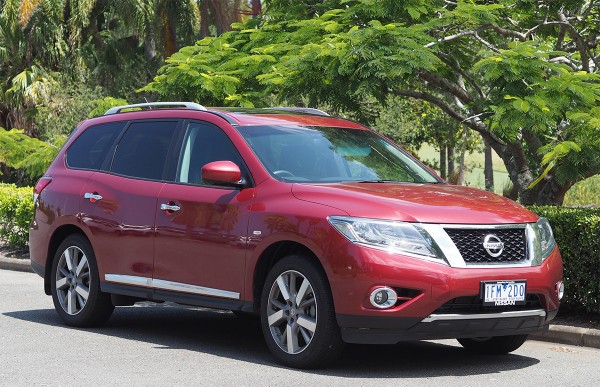 Keeping the kids happy in the car
1. Allocate seats
As you know I have 3 kids, all born within 2 years, twins plus 1. When the twins were born I placed both their car seats next to each other Miss on the left side and Mr in the middle, then when our youngest arrived her car seat went in the vacant spot on the right, it was so cute seeing 3 car seats all lined up. From the very start my kids all had their spots. Car seats were replaced with booster seats, then as they were tall and old enough we took out their booster seats and they still remained in their spot and they don't have any desire in changing. For this reason thankfully we haven't had any fighting over spots.
You can find child restraint rules here: qld | nsw | vic | wa | sa | nt | tas
Suggestion: From when the kids are little allocate their seats. Allow them to change around if they want, but if fighting starts Mum gets to allocate seats again.
2. Watch a movie
I'm in two minds about movies and kids in the car, it will certainly keep them quiet, but it may also put them to sleep. I remember the days that I didn't want my little ones to fall asleep in the car, especially the trips home just prior to their daytime nap, if they fell asleep they wouldn't have their nap at home. But then again, for some children a quick nap in the car is all that is needed. Any which way a movie is a great way to keep the kids quiet in the car.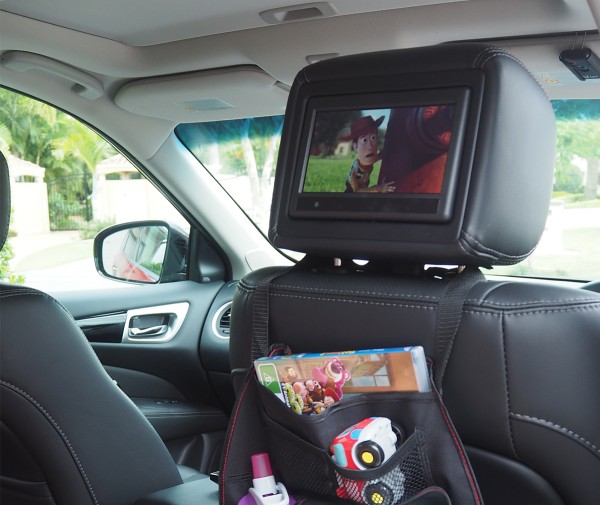 Our Nissan Pathfinders has a tri-zone entertainment system that lets you play separate programming (DVD, video games, music or photos) for each of the screens, two of which are mounted in the rear of the front headrests with their own wireless headsets.
3. Help kids understand respect in the car
The kids, even young toddlers need to know they have to be quiet in the car, so mum can concentrate on the road and to be able to hear the traffic around her. Kids demanding attention become loud, as hard as it is when my kids did display this behaviour I ignored it. I did not acknowledge the tantrum or engage in conversation, soon their behaviour becomes tiring, they realise they are not getting a response and will stop. My biggest tip is to stick with it, it can be hard, but concentrate on the road, listen to the music to help find some inner peace and drive safely.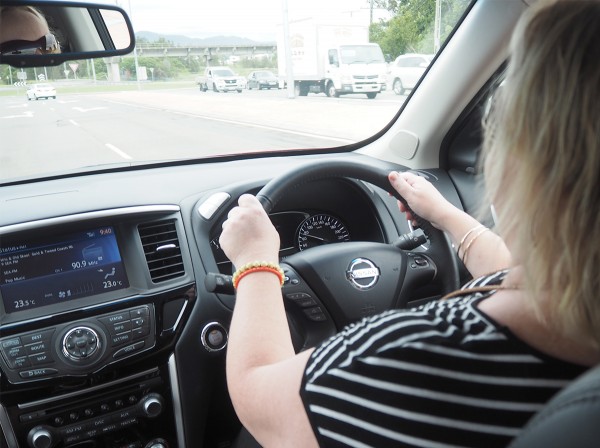 4. Create a travel kit
Create a car travel kit, I occasionally have little ones in my car , this is when the kit comes in handy, especially when waiting for kids in school pick up line. It's a makeup bag, with a pad of paper and stickers on one side, pencils (I don't do textas in the car as these can permanently mark the interior of the car) and a DS. You can hang the bag by the hook on the seat in front of them in the car.
5. Play games
I used to distract my kids with games, be it to stop them falling asleep or help to change an attitude it helped take their mind off the current situation, over the years my kids have enjoyed the following games:
Spotto – When you find a yellow car you yell out spotto and earn a point. There is even an iphone app to track points, not limiting it to yellow cars, look for pink, ambulance, fire trucks etc.
Lego patterns – pick an activity card and make the matching structure. Idea found via fun at home with kids.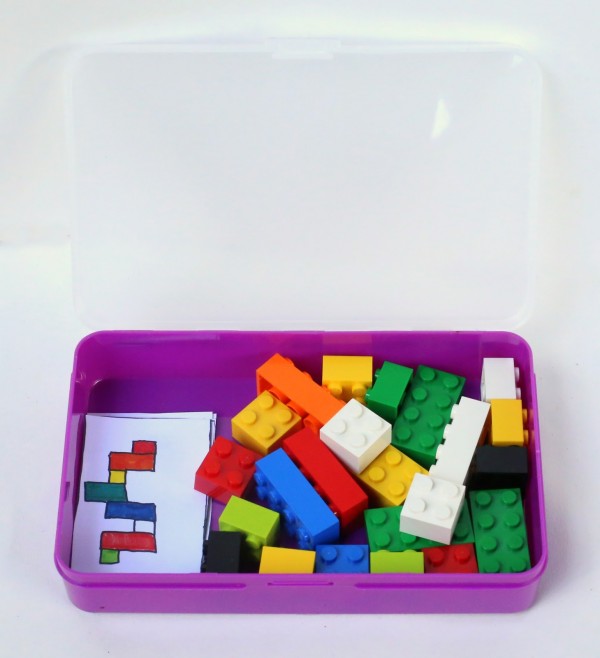 Licence plate game – Make phrases with the car registration numbers e.g. 387TCK could be Tired Cuddly Koala. This helps the kids come up with their vocabulary, creating descriptive words.
Joint story – This is another great game that helps the kids get descriptive and create sentences. You can make this game as long or as short as you like. One persons begins the story, only a few sentences, then the next person continues on and tells the next part, stop that person and continue with each person sitting in the car, then go back to person number one to continue the story on for as long as you like. They can be as far fetched as you like, Superman flew over a huge castle and he saw…. next person's turn.
Name that tune – This is a fun game for the family to play together. Using a phone get a passenger to play the first 2 seconds of the beginning of a song, then press pause. Players must then sing the remaining first few lines of the song and bonus point if you know the name of the song and who sings it.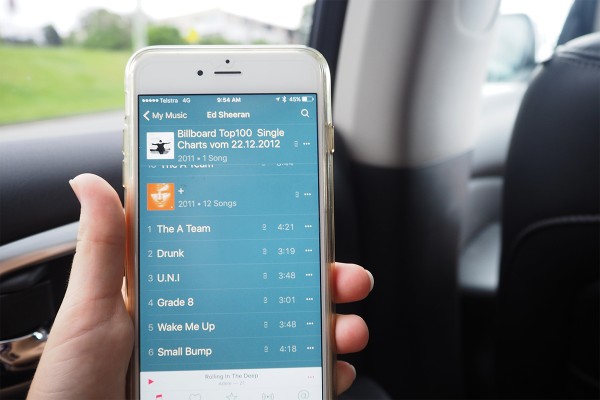 Our Nissan Pathfinder helps you eliminate cord clutter allowing you to play music wirelessly via Bluetooth audio streaming. This lets your passengers to play DJ, and take control of the music from any seat in the car. There is also steering wheel-mounted audio controls to allow the driver to activate Bluetooth or change music track without having to take your hands off the steering wheel.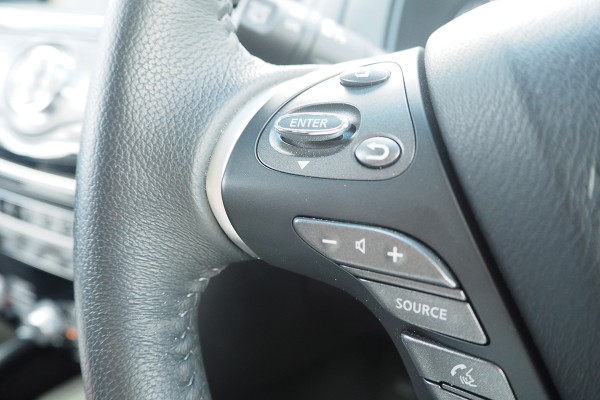 6. Quiet time in the car with books
If your child is filled with energy, help to settle them down with a book, keep a collection of books in front of them to browse through. With technology being so great these days, you could play an audiobook (kids audio books have funny voices and sound effects), either via the cars stereo system or on a device with headphones.
7. Keep the car cool
Kids can become irritated in the car when it becomes too hot. Particularly when the car is parked at the shopping centre and you first get into it, the kids are over shopping and can feel the heat. As soon as you get to the car, wind down the windows to remove the hot air and turn on the car's air-conditioning to help cool it down.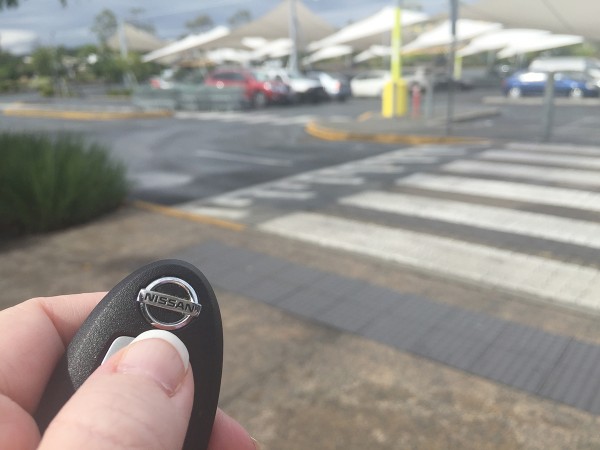 The Nissan Pathfinder has a very clever feature, it has a remote engine start, you press a button (from a distance) on the key which turns the car on. So if you had the air-conditioning on when you parked, it will turn on with this feature, beginning to cool the car down while you put the shopping in the car.
Some features in our Nissan Pathfinder that keep mum happy
Easy parking with with an
Around View
®
Monitor
This is brilliant, when parking I can never determine if I am correctly in the lines, press the camera button and it gives you a bird's eye view of your car. Along with front and rear sensors you can park your car with ease.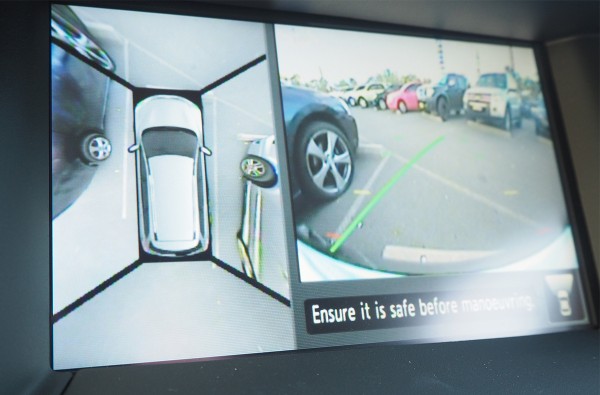 Great navigation system
What I really liked about the navigation system is that it allows a split screen view so I am able to see quite a distance ahead. Live traffic monitoring and easy to follow arrows (as shown on the left) makes navigation very easy.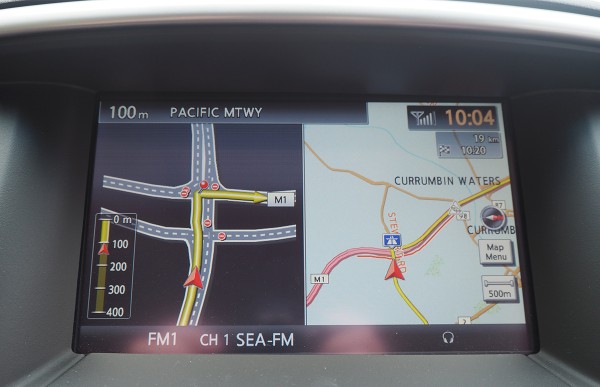 Boot button
No more straining your back to pull down the boot, press a button and it will close by itself. Even better, when you're picking kids up from school, place the car in park and press the boot button just below the steering wheel and the boot will pop open for kids to put their bags in the car!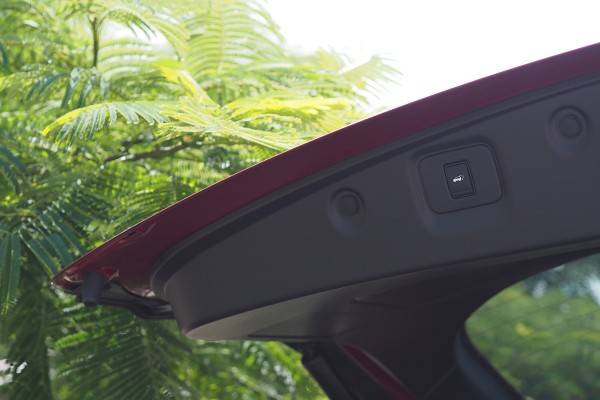 Extra row of seats
The Nissan Pathfinder has a third row of seats with short, flat, cushioned seats which sit low, allowing for plenty of headroom for growing kids or adults. I like having the extra row of seats as I always tend to have extra kids travelling with us.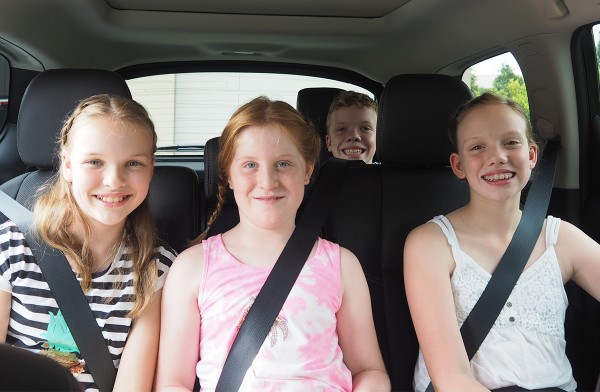 What's your top tip to keep the kids happy in the car?