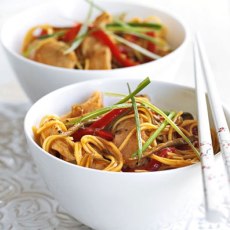 I'm now half way through my Dietlicious journey/diet.  I am absolutely without a doubt loving their food.  Yesterday I was not feeling very well, but I still managed to eat my lunch, if I wasn't feeling like it before I sure was after I started heating it up, it smelt divine and tasted just as good, Honey Soy Chicken with noodles, perfect for a sick girl 🙂
I haven't weighed myself to see if I am on track.  My scales are the dial version which is really hard to gauge accurately my loss.  I would love to get some digital scales to see even a 300g loss is a great motivation..in time I'll get them.  But, I can tell in my clothes that I am loosing and there is more space between my belly and the steering wheel (remember I am a shorty, I am as close as I can get to the steering wheel so I can reach the peddles, stop laughing, yes I am that short).  Also, great motivation is that my friends have mentioned that they can see I have lost weight .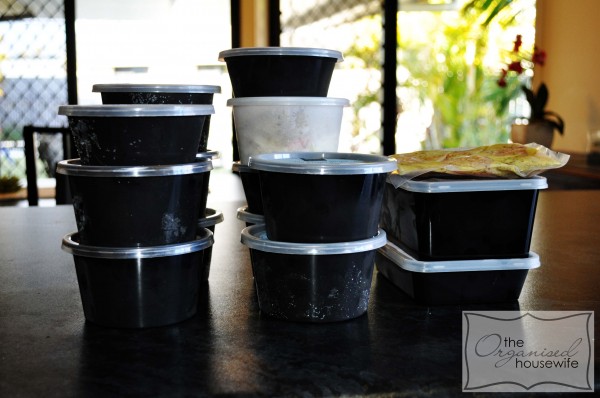 I do not eat any carbs in the evening, I have not eaten any bread or potato over the past 2 weeks.  I acknowledged at the start I needed to increase my fruit intake, which I am happy to report I am on track!!  I'm loving strawberries at the moment.
I have had quiet a few people ask is it hard to cook 2 meals, my answer is no.  I defrost my meal in the microwave which comes in something that resembles the size of a standard margarine container and add vegetables which I cook for the family anyway.  I have ordered the new little mini stack cooker from Tupperware for $19.95 (this months promo) which will help to heat up 1 serve of vegetables in the microwave (as well as many other uses like melting chocolate, for baking of course).
Here is this weeks meal plan (for the rest of my family):
(don't forget to link your meal plan up below, or comment letting me know what you plan is for the week…I love seeing new recipes)
Monday – Homemade rissoles with potato and vegetables
Tuesday – Chorizo Pasta
Wednesday – Fish with chips and vegetables
Thursday – Chicken Pie
Friday – Chicken Satay Noodles from the Vegie Smugglers Cookbook
Saturday – Pumpkin Soup, inspired by Becci's Domestic Bliss
Sunday – Lamb Chops (sprinkled with seasoning, cooked under griller) with vegetables
Baking – Donna Hay Chocolate Brownies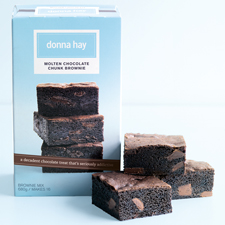 Donna Hay has recently released her new range of baking kits.  A selection of Chocolate Brownies, Almond Macaroons, Chocolate Cupcakes and Vanilla Cupcakes.  I am sure this is only just a start to all the yummy kits she has install for us.  They are available at selected supermarkets, David Jones stores and her online shop.
I'm a huge Donna Hay fan, I love her show on Lifestyle, Fast Fresh, Simple.  It sure is simple, but so tasty, as a busy mum I don't have alot of time to cook extravagant meals, she shows such a simple way of doing such hard tasks.
The team at Donna Hay sent me a packet of brownies to bake for the family.  When I bake brownies, it is usually a long process.  This was very quick and can be made without electric beaters if you wish, yep that easy.  Add brownie mix, egg, melted butter, stir, add choc chunks, stir, pour into tray, bake, cool, cut, try.  They were so yummy, I may not have cooked them long enough, but the kids really enjoyed the melted choc chunks and gooeyness of the brownie, a hit here in this household for sure!
Donna Hay Brownies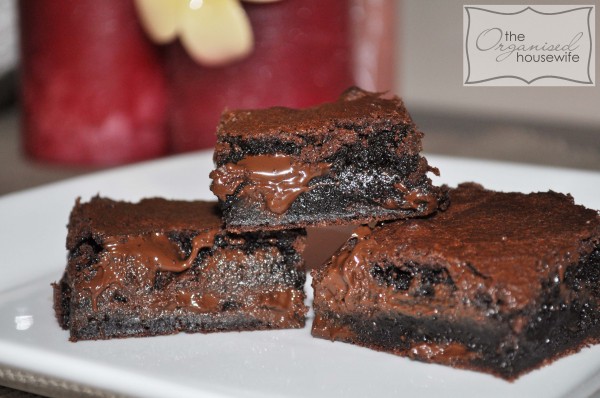 Satay Chicken from Vegie Smugglers Cookbook