April has absolutely flown by this month I think. I am enjoying the kids school holidays, being able to relax and rest with them has been bliss. The excitement of the Easter bunny coming in the next few day's is just so delightful to watch, I love their innocence.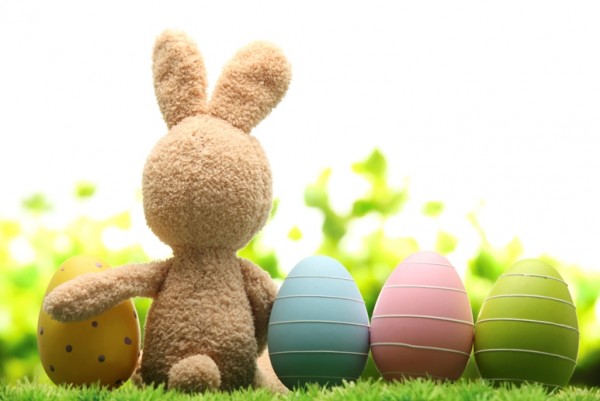 Easter traditions and decorations
We don't have too many:
Have lunch or dinner with extended family
Do easter crafts and make yummy chocolate goodies
We hide the kids Easter eggs outside in the garden
I puff talcum powder spots all over the lawn like rabbit foot prints so the kids follow the trail to find the hidden eggs
the footprints and a very toothless smile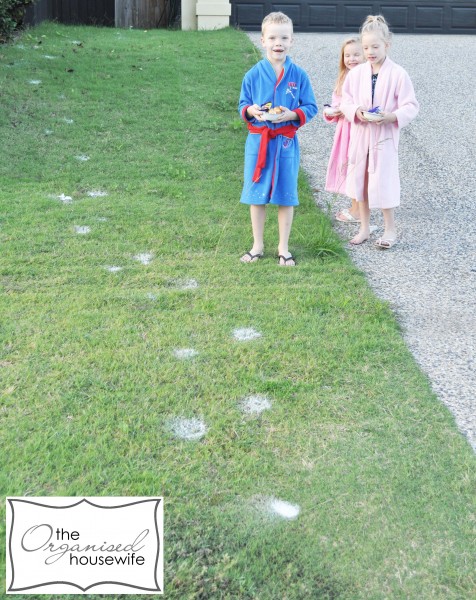 gorgeous decorations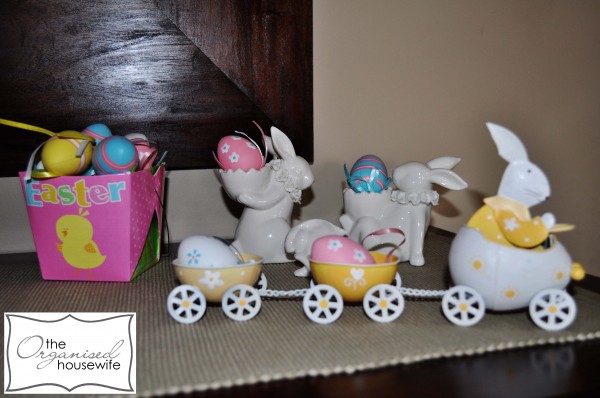 craft activities to do during the holidays $2.99 from Woolworths

Egg painting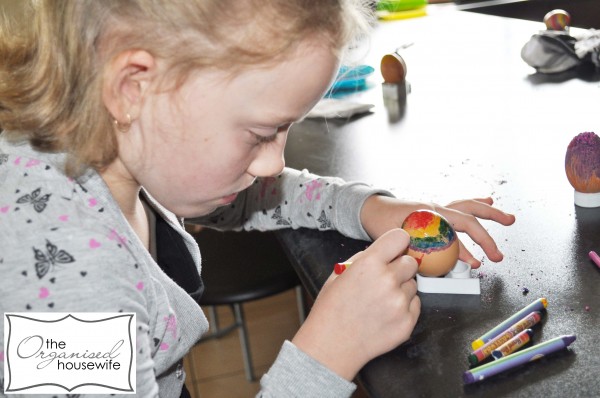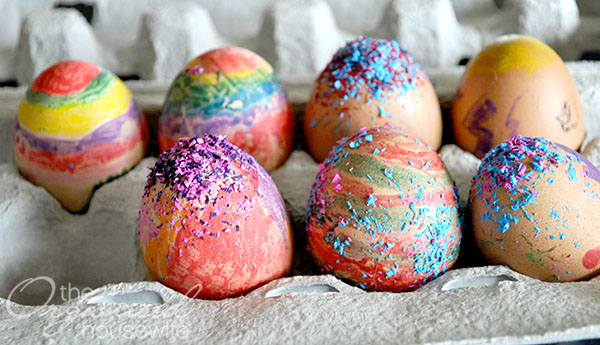 Colouring in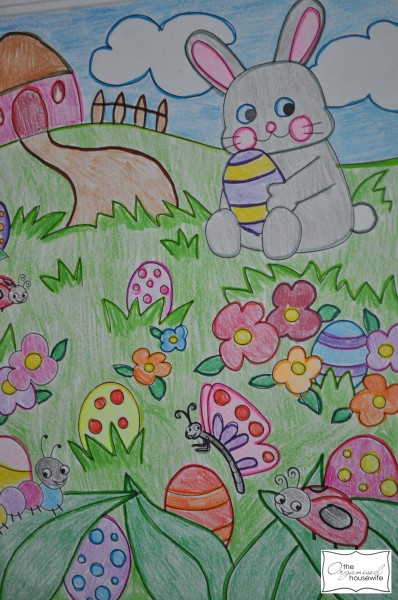 What are your Easter traditions?