This DIY lemon soda paste is quick, easy, chemical-free and inexpensive to make. Use it to clean kitchen cabinets, stoves, ovens, sinks, baths, showers, laundry tubs and more.
I love my DIY Kat's Cleaning Spray for general cleaning, but sometimes I need something a bit stronger to clean those spots of stubborn build-up in the kitchen, bathroom and laundry. 
This Lemon Soda Paste recipe is super simple to whip up and is great to use around the house for areas that need a little more attention.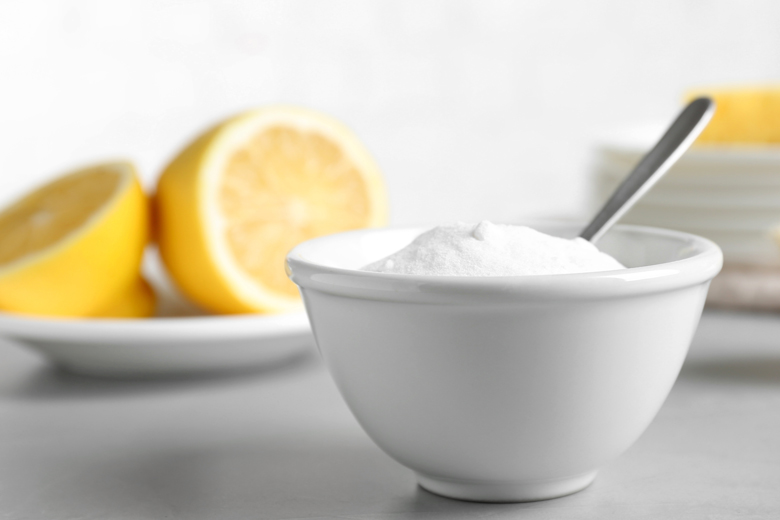 Kat's tip: For an extra boost, spray area with vinegar shortly before wiping away the lemon soda paste.
I use Lemon Soda Paste for stubborn marks in the –
Kitchen – ideal in the pantry, kitchen cabinets, the sink and the oven
Bathroom – great on soap scum or build-up around the taps and the toilet
Laundry – can be used to clean the dryer
Kat's tip: When cleaning the oven, add a few drops of dishwashing liquid to the paste.
Print
lemon soda paste
1/2 cup

bicarb soda

2 tablespoons

lemon juice (or more if needed to achieve the right consistency)
Instructions
Combine ingredients in a bowl. Apply to surface, leave for 5-10 minutes and wipe away.