Do you have moths, weevils or small beetles invading your pantry or cupboards in the kitchen? We have 5 easy ways to get rid of pantry bugs and stop them from coming back!
No matter how clean your kitchen is pantry bugs can find their way in. The most common pantry bugs are moths, weevils or ants. Most commonly, pantry bugs find their way into your home in food we buy from the grocery store. They can be found in flours, rice, grains, cereals, and processed foods. During the panic buying stages of the pandemic people were stockpiling flours, cereals, grains, and pastas. Many haven't been able to get through all the food, and if there were a few bugs in the food, it's given pantry bugs a chance to thrive.
If you have come across any pantry bugs lately and feel like you might have eaten some, rest assured they are not harmful.
So, you have found some pantry bugs, now what? Don't worry too much they are easy to get rid of.
Remove everything from the pantry, one shelf at a time, even canned and jarred food. Check every open and unopened packet. Check the expiry dates on everything and you may want to throw away unopened packets you have had for a long time as you might not be able to see the eggs.
Wipe down the shelves with microfibre cloth and a non-toxic multi-purpose cleaner.
After cleaning your pantry shelves thoroughly, you can make an essential oil spray to keep the pantry bugs away. Mix half a cup of vinegar, half a cup of water and add in 8 drops each of the essential oils: Lavender, peppermint, eucalyptus, and clove oil are all good insect repellents. Give you pantry a solid spray everywhere, including the doors and corner joints and leave for 5-10 minutes before wiping over with a microfibre cloth.
Transfer any unaffected unopened food you have decided to keep into airtight containers.
Now that you cleaned everything it's time to reload the pantry. While you're at it you can reorganise your space, create zones to reduce the clutter. Jump over to my blog How to Organise Your Pantry to get some ideas.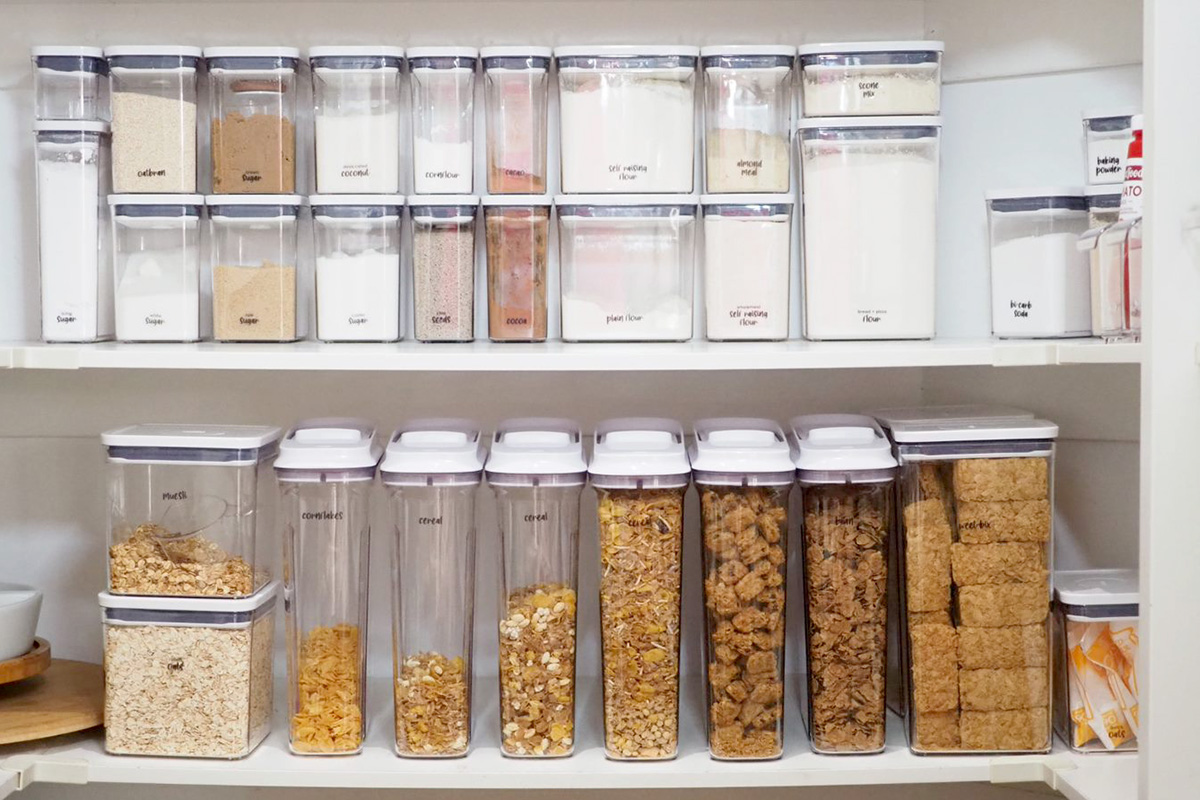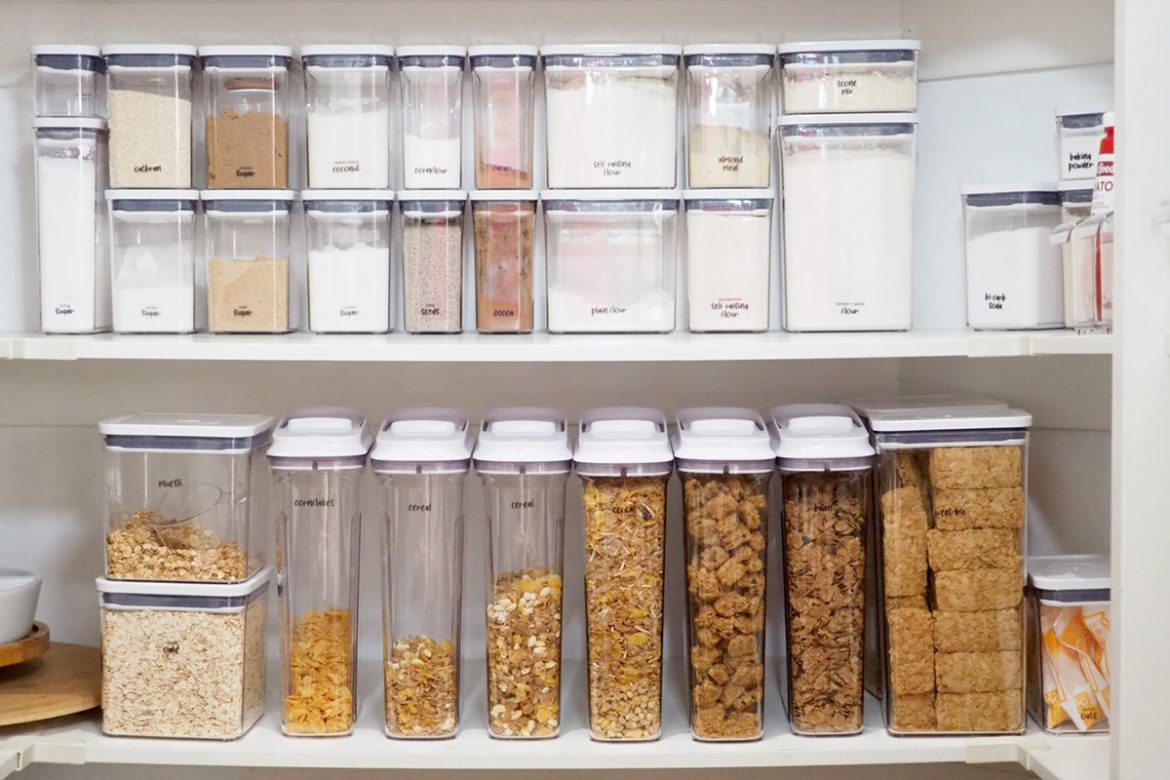 Print
DIY Natural Pantry Bug Spray
A natural spray to stop pantry bugs coming back
Author:
Category:

Cleaning
Instructions
Fill spray bottle with water and essential oils.
Shake and spray on pantry surfaces.
Leave for 5-10 minutes before wiping over with a microfibre cloth.