Tips on how to easily clean your iPhone and iPad to remove any germs and buildup.
Phones and tablets such as iPads over time get a build up of dirt and grime on the screens, outside and within the cases.  You can only imagine the germs gathered on these devices, so it's important to give them a regular clean, especially after you have been sick.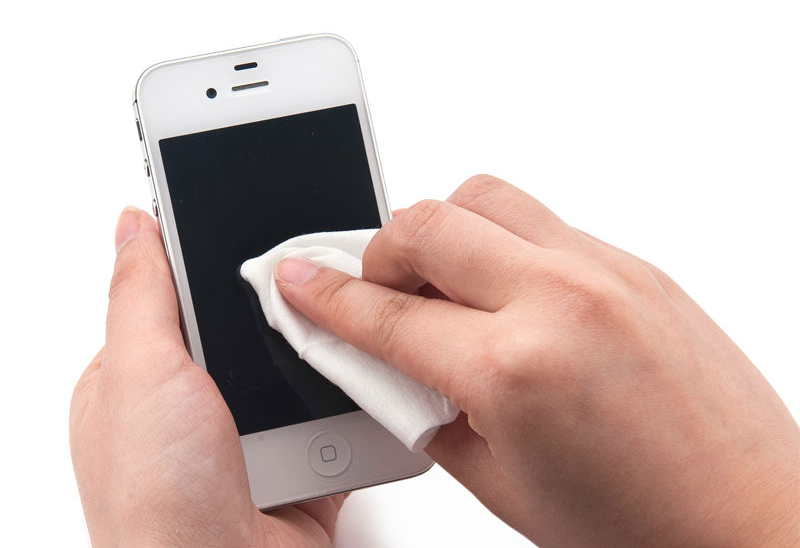 Here are some tips that apply to all products:
Use only a soft, lint-free cloth. Avoid abrasive cloths, towels, paper towels, and similar items that might cause damage.
Unplug all external power sources, devices, and cables.
Keep liquids away from the product.
Don't get moisture into any openings.
Don't use aerosol sprays, solvents, or abrasives.
Don't spray cleaners directly onto the item.
Check if any dust has built up in the charging port. Blow it out with air.
Wipe down the case inside and out.
Once you've given your phone a physical clean, why not give it a digital declutter too? Check out my tips on how to declutter apps and other files from your phone here.
For more detailed instructions and how to clean specific devices, visit apple.com.au
When was the last time you gave your phone a good clean?
MORE IDEAS YOU WILL ENJOY
IMPORTANT SAFETY FEATURES ON YOUR IPHONE
Important safety features on iPhone that you might not know about. These four iPhone safety features are handy to know about and use, it could make all the difference in an emergency situation for you or your loved ones. Continue Reading