I have been making my own homemade cleaning supplies for a few years now. Initially, I started making them as I wanted a reusable solution for wipes. I found wipes convenient to quickly clean up messes and dust, but it didn't sit well with me that they were adding to the landfill. So I created my own homemade reusable antibacterial wipes, which I absolutely love. They are super easy to make, effective and clean just about every surface, wall, oven stove top, fridge handles, benchtops and more.
My hubby and kids have sensitive skin. They have psoriasis and eczema and I find some commercial products can irritate their eyes and skin. So over the past few years, I have started to reduce the number of chemicals I use around the home, replacing most of my commercial products with homemade versions. Not only do I find them effective, but I am saving so much money by making my own cleaning supplies.
I know so many in my community love my recipes so I have created The Organised Housewife DIY Homemade Cleaning Recipes eBook as a convenient, easy and practical reference if you are interested in saving money and reducing chemicals and toxins in your home by making your own cleaning products.
Download today!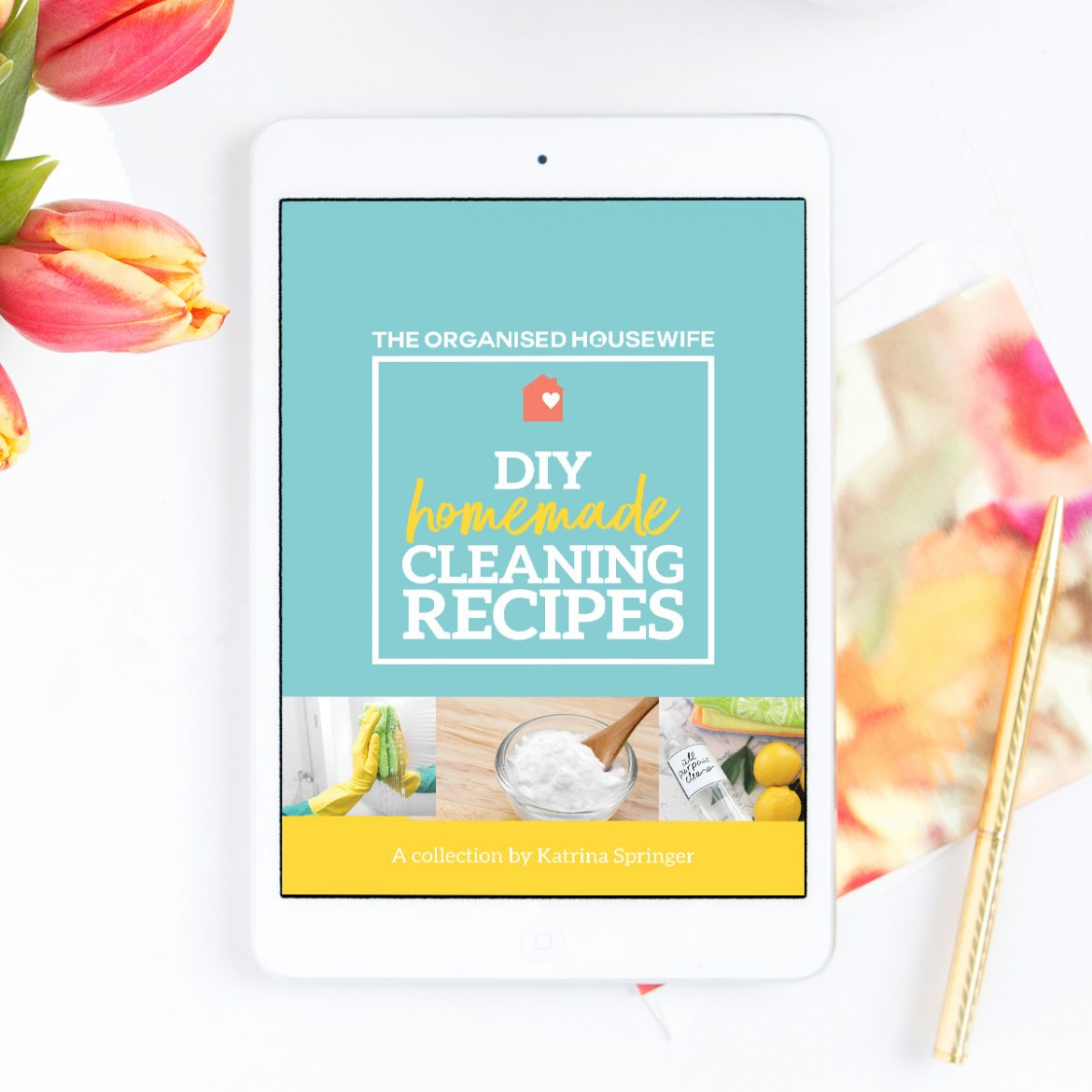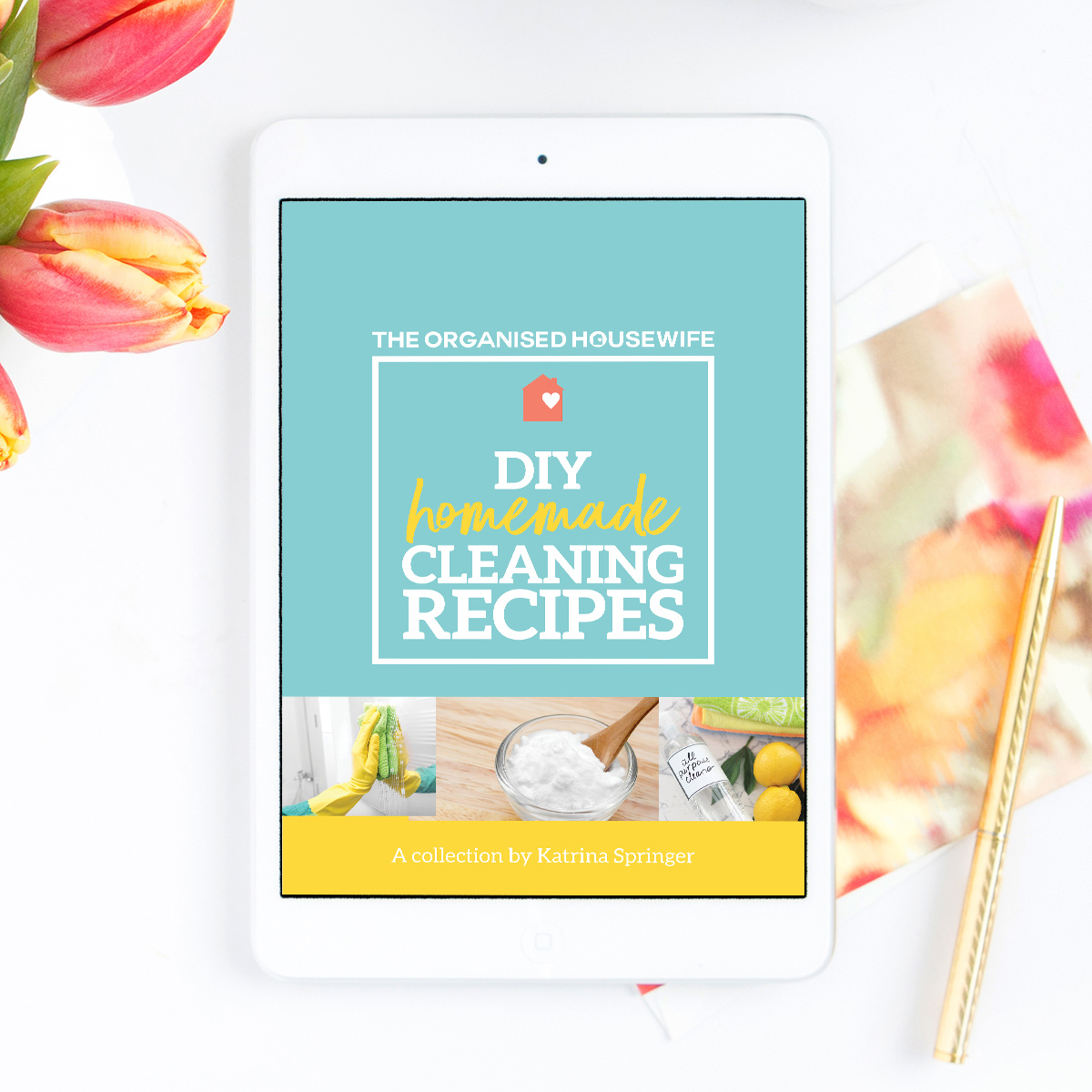 This 28 page instant downloadable eBook includes practical Homemade Cleaning Recipes that you can make at home yourself, using products you more than likely already have in your pantry. There are recipes for cleaning the kitchen, bathroom, floors, carpets and more.
All-purpose Cleaner
Reusable Antibacterial Wipes
Window Cleaner
Fridge Cleaner
Stove Range Hood Solution
Oven Cleaner
Drain Cleaner
Scrubbing Cream
Wood Polish Spray
Air Freshener
Washing Machine Cleaner
Carpet Stain Remover
Liquid Toilet Cleaner
Toilet Bombs
Soap Scum Remover
Mould Remover
Mirror Cleaner
Toothbrush Cleaning Solution
Floor Cleaner (without vinegar)
Floor Cleaner (with vinegar)
Linen Cupboard Deodoriser
Sticky Residue Remover
Copper & Brass Cleaner
Exterior Handbag Cleaner
Insulated Lunch Bags Solution

Each of these homemade cleaning recipes use simple ingredients you more than like already have in your pantry such as vinegar, bi-carb soda (baking soda), liquid dish detergent and essential oils.
READ MORE: What Ingredients to use in DIY Homemade Cleaners.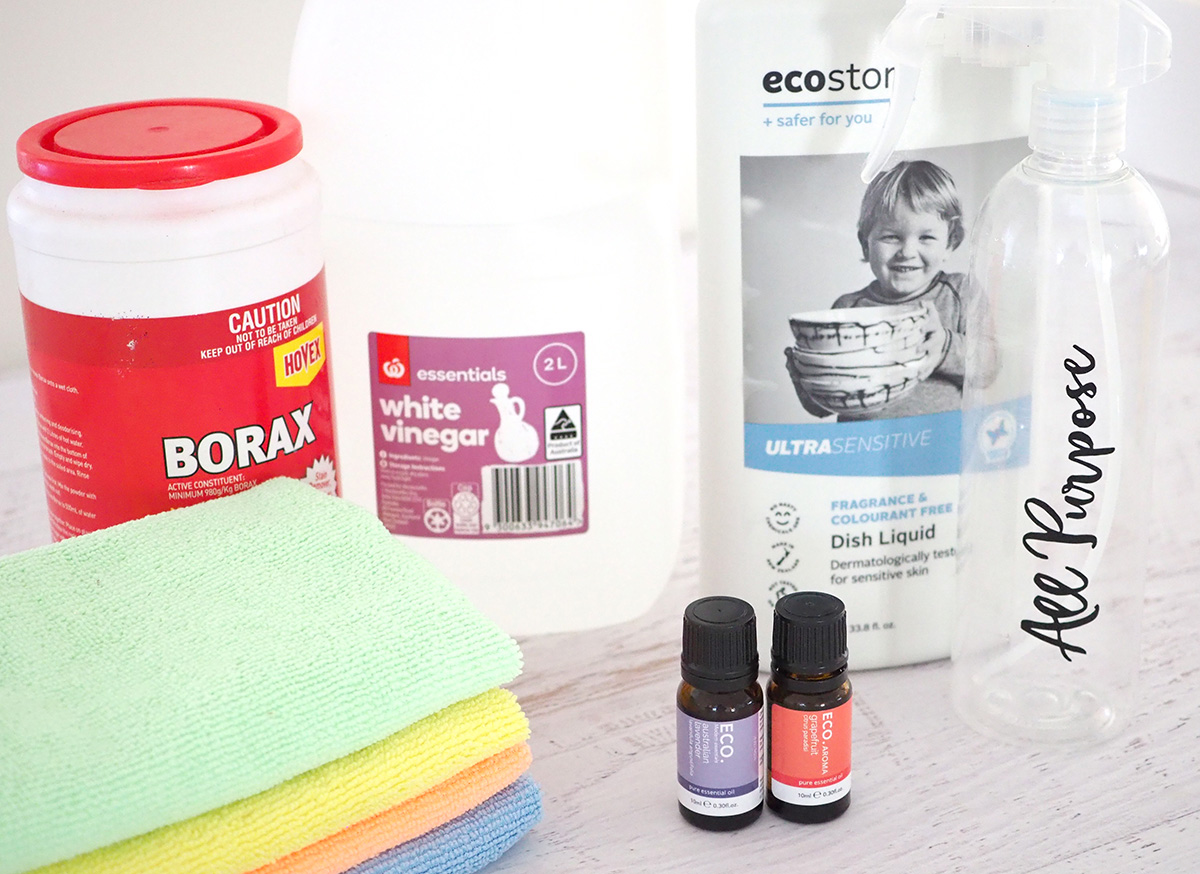 Honestly, making your own cleaning supplies takes minimal effort, you can more than likely make one while you are waiting for the kettle to boil!
I hope you enjoy my DIY Homemade Cleaning recipe collection!