Have you ever considered how dirty the outside of your handbag is?  While it may look clean more than likely it has germs and bacteria all over it.
Sometimes I cringe at the thought, especially when I see women place their handbags on public bathroom floors…. eew. Please use the hooks on the back of the door ladies!  They are also often placed on the floor at your feet while you are seated on a bus, at the movies, in a food court, in shopping trolleys where it then picks up all the germs, dirt and bacteria from each of these places.  Further to add to this disturbing information, what do you do with your handbag when you get home? Do you place it on the kitchen bench, dining table or on your bed?  If so, you are now spreading those germs from your bag to your table, it is an endless cycle. Are you cringing now too?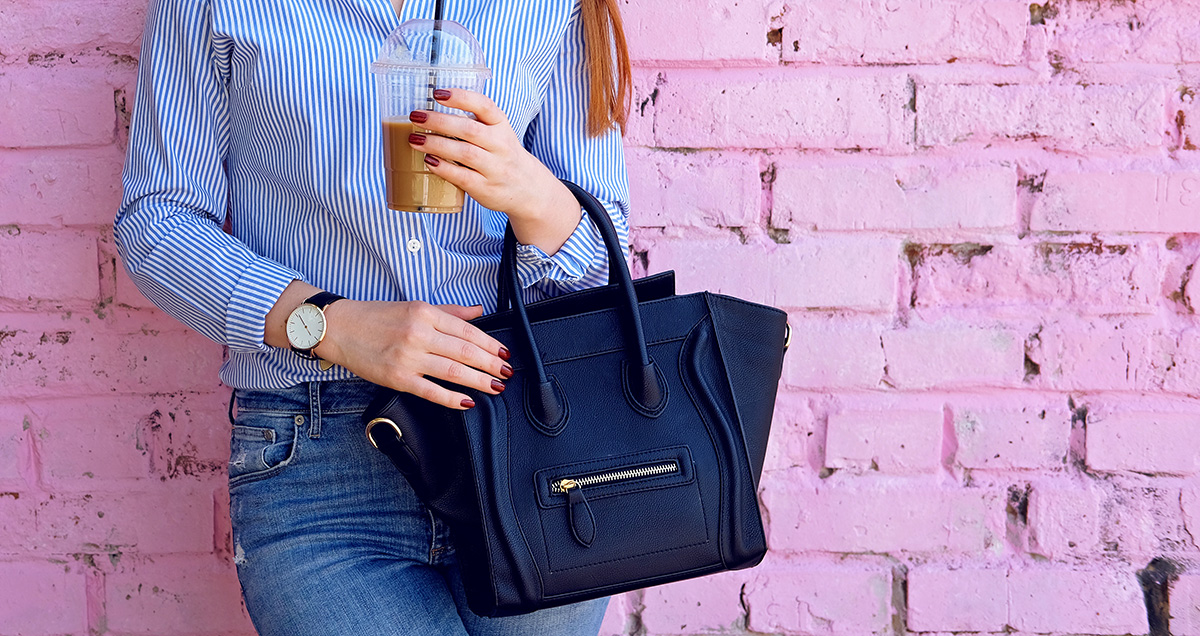 How to clean your handbag
I use my homemade antibacterial wipes to clean just about everything, except I don't use it on my handbag or purse.  It's best to avoid using products with vinegar as it may stain your handbag. Make a gentle cleaning solution as follows:
Print
How to clean the outside of your handbag
2

–

3

drops gentle detergent

1/4 cup

water
Instructions
Place ingredients into a small spray bottle.
Mix thoroughly.
Spritz a mist of cleaning solution onto a microfibre cloth (not directly onto your handbag).  You don't want to saturate the cloth as this may damage your handbag.
Wipe gently over handbag to remove all dirt and grime.
Remembering to wipe over the straps, buckles and stitching.
Wipe handbag with a dry cloth.
Notes
Please test this method in an inconspicuous area of your handbag to ensure it doesn't damage it.
DETERGENT – will help lift dirt and grime. Preferably PH neutral, colour free,  fragrance free and septic tank safe. You can find at your local supermarket, Earth Choice or Fragrance-Free Morning Fresh (ph neutral). Or we stock the Dr. Bronner's range, which is a family business committed to making socially and environmentally responsible products of the highest quality and dedicating their profits to help make a better world.