I don't have very many handbags, but hubby has spoilt me over the past few Christmas's with some beautiful bags as gifts.  To keep them in great conditions I want to store them with care and have them easily accecciable.  This is how I store them: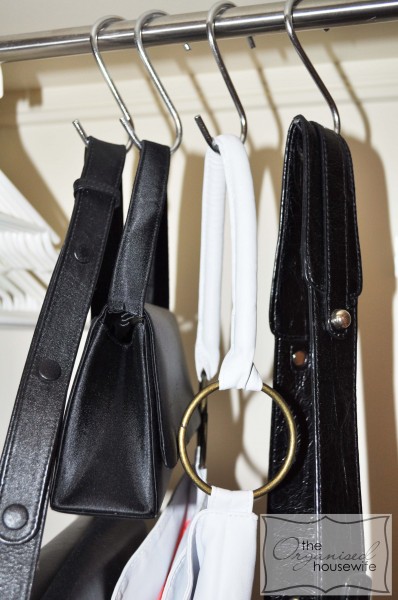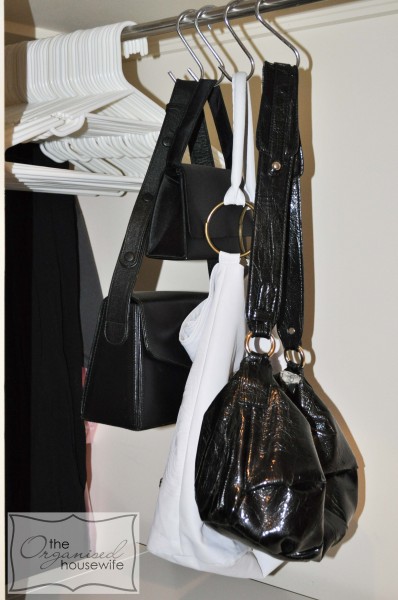 Initially I tried some hooks from Bunnings, however they didn't fit over the rod very well.  Instead, I found these 'S' hooks at the local dollar shop, 3 for $2…bargin!  My handbags sit on the rail above my jewelerry area.
Did you complete part 1 of the decluttering clothes challenge?  See all my spare coat hangers, i've decluttered, part 2 coming soon 🙂
How do you organise your handbags?