I have been trying to find a better solution for my hanging earrings and I just LOVE this idea from one of my readers, can't wait to create one for myself  I think it's the perfect solution.
Thank you Courtney for allowing me to share this.  Courtney used a frame and removed everything from behind.  She used some plastic embroidery mesh from spotlight, trimmed the edges and used a hot glue gun to stick it into the frame.
The only problem now would be you can't stand the frame up, you could hot glue gun some pieces of dowel on each side of the back of the frame to hold it upright.  I'm going to put mine on the wall in my wardrobe, so I'll use some removable tape strips on the edges of the frame.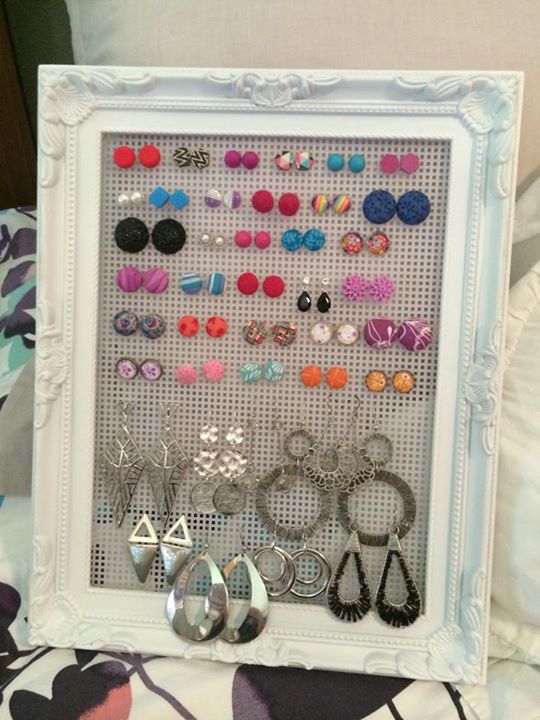 if you have an idea you would like to share with the Organised Housewife Community please email me, I would love to see and share it!
---
More DIY Jewellery Storage Ideas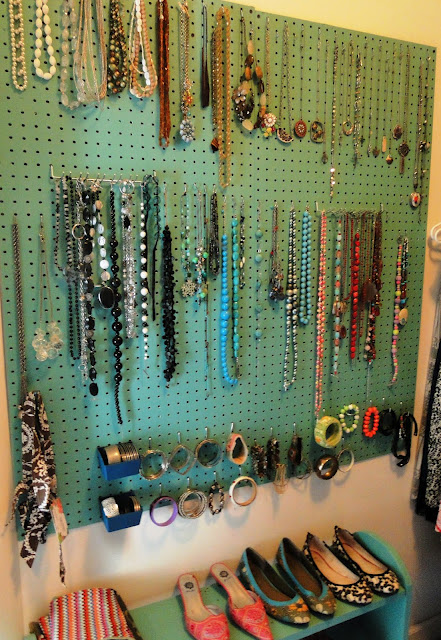 idea from | Button Bird Designs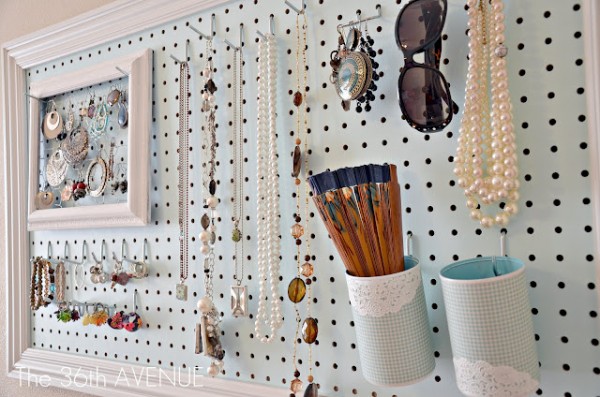 idea from | The 36th Avenue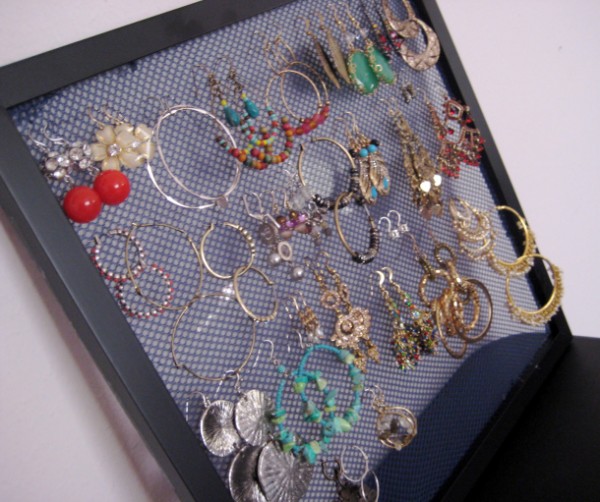 idea from | The Red Pencil Box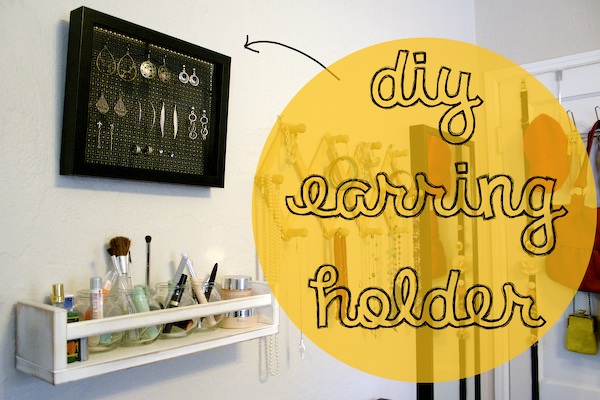 idea from | Smiles Go With Everything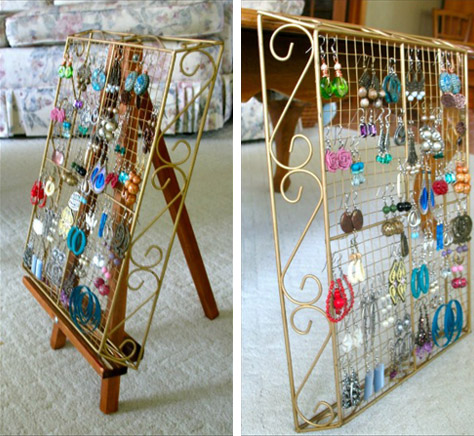 idea from | College Fashion