Five quick and easy daily cleaning tasks that will ensure your home stays organised and tidy, even when life outside is chaotic and busy.
Life as a mum can be chaotic at best. Some days seem to overflow with commitments, errands, work, kids, cleaning chores… I could go on. When life speeds up and my to-do list starts to spill over the page, I always ensure that a few key areas of my home are kept kicking along. By prioritising these five cleaning tasks I know that when life does settle down again, I won't have an overwhelming amount of chores waiting for me. This helps to keep my head clear and my mood calm.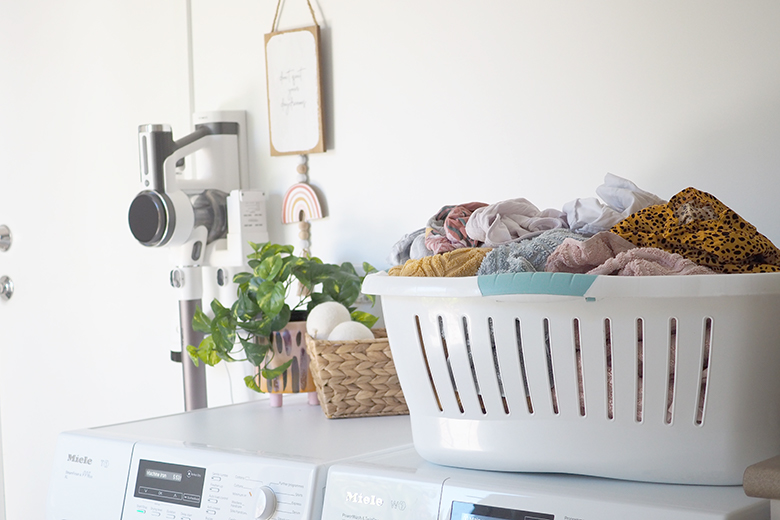 1. Make The Bed
I set the tone for my day by making the bed in the morning. I pull all the sheets back before my morning shower -which helps to air the bed out – and then it takes me less than five minutes to make the bed after I've showered. The room looks tidier, and I'm always appreciative of a comfy made bed at the end of a crazy day.
I also like to add gorgeous cushions to my bed. They're such an easy way to add a little pizazz to the room, plus they make me smile when I walk past my bedroom.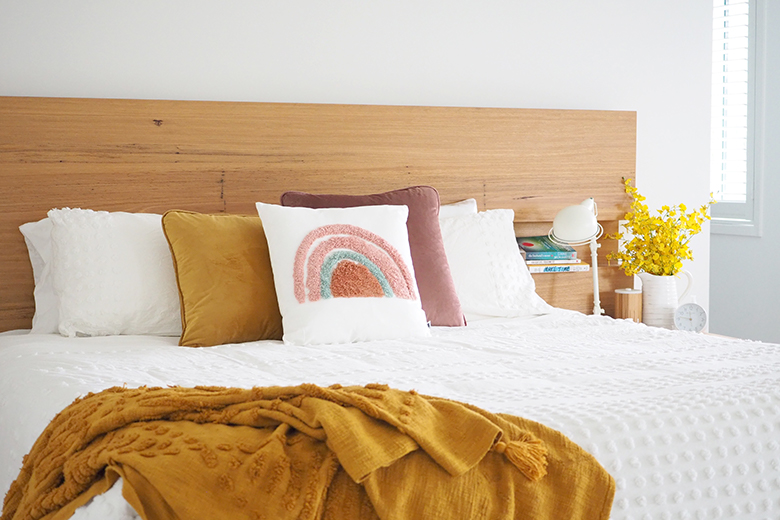 2. Clean The Dishes
Whilst it's tempting at the end of a long day to leave the dishes, it makes the school morning rush the next day even more rushed! A quick wash up at night means drink bottles and lunchboxes are clean and ready to roll in the morning. Check out my HUGE range of scourers, cloths and sponges that make light work of those dirty dishes!
TIP: Children don't need to be very old to be able to help wash the dishes – my kids have been washing the dishes for many years now!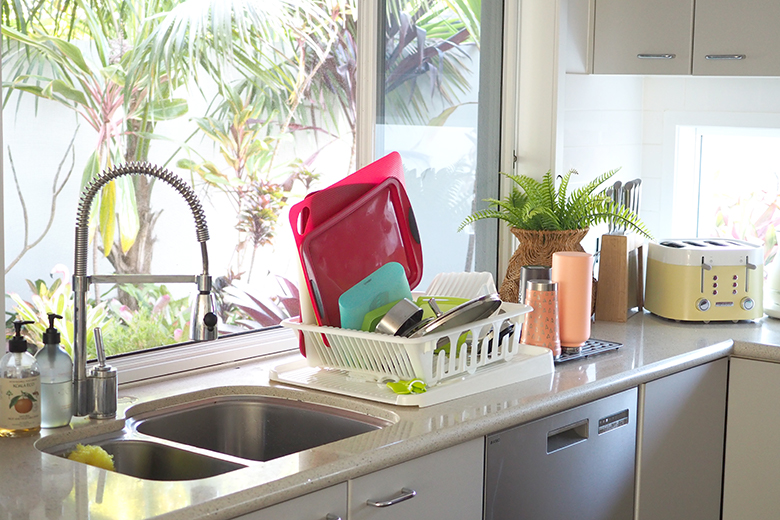 3. Wipe Kitchen Benches
A clean and clutter-free kitchen bench makes my meal and school lunch prep so much easier – not to mention less stressful! My kitchen is very open plan and the only things I tend to keep on my benches are appliances that I use daily (and the ones that are too heavy to move regularly). Waking up to a clutter-free bench that's free of bread crumbs makes me so much happier!
Before I go to bed I remove any clutter that's built up in the kitchen over the course of the day, and give all the benches a good wipe down with this plant-based Multi Purpose Kitchen Cleaner (it smells delicious too!).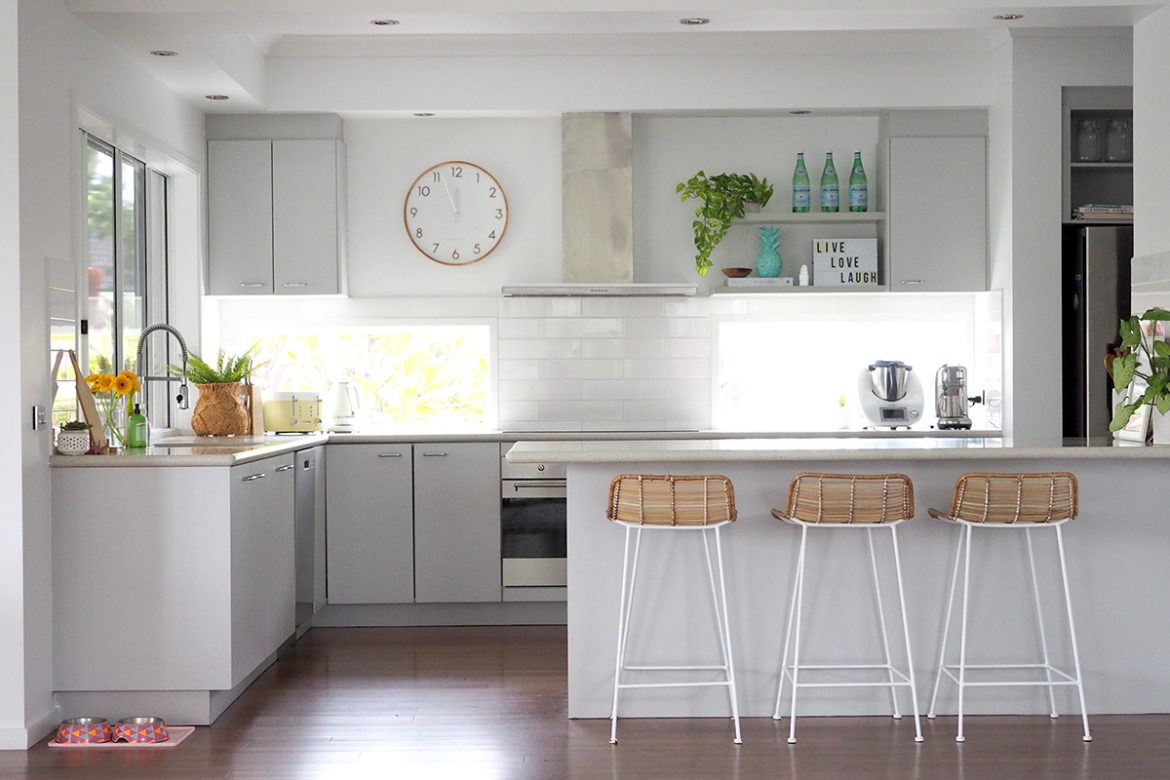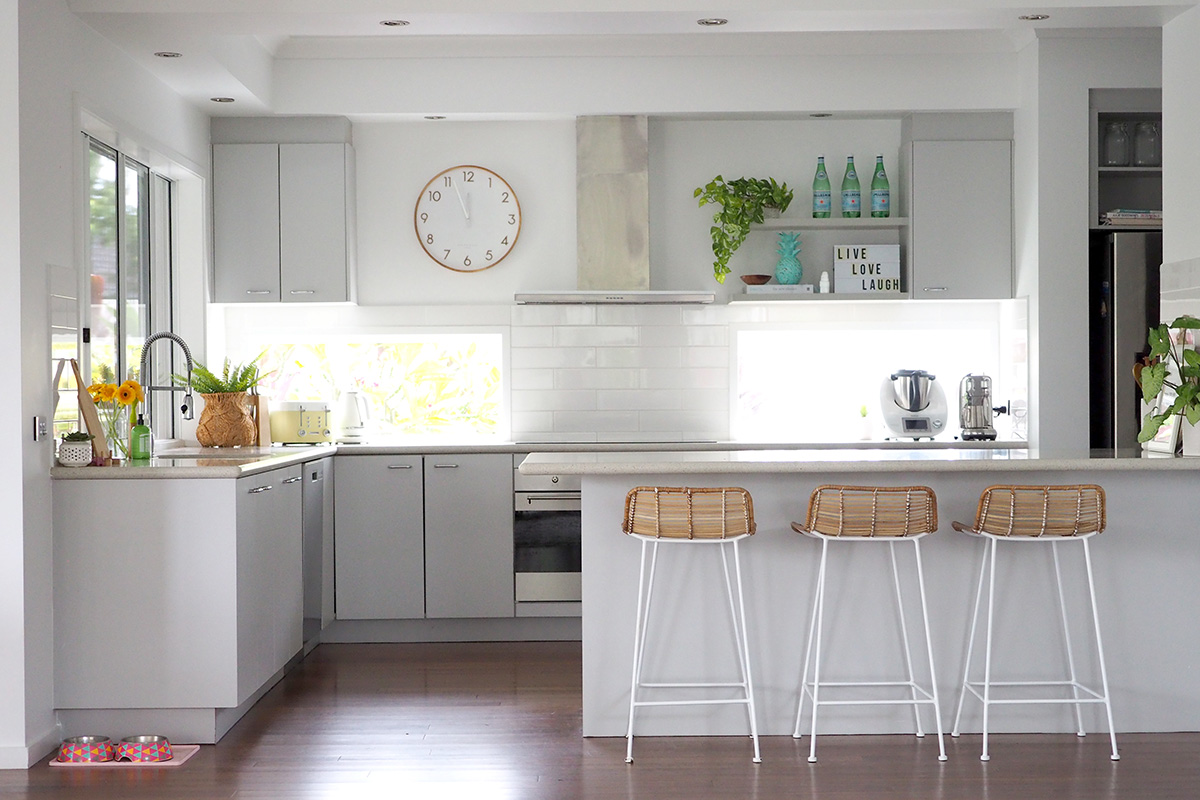 4. Sort Laundry + 1 Load
If I can keep the laundry ticking along – even on busy days! – it does wonders for preventing Mt Washmore! I do at least one load of washing a day, which means I don't end up with a mountain of washing that won't fit on my washing line. I also sort my washing daily into labelled baskets (whites, colours, darks, bed sheets etc), so that way I can grab the biggest basket and pop that one in the washing machine.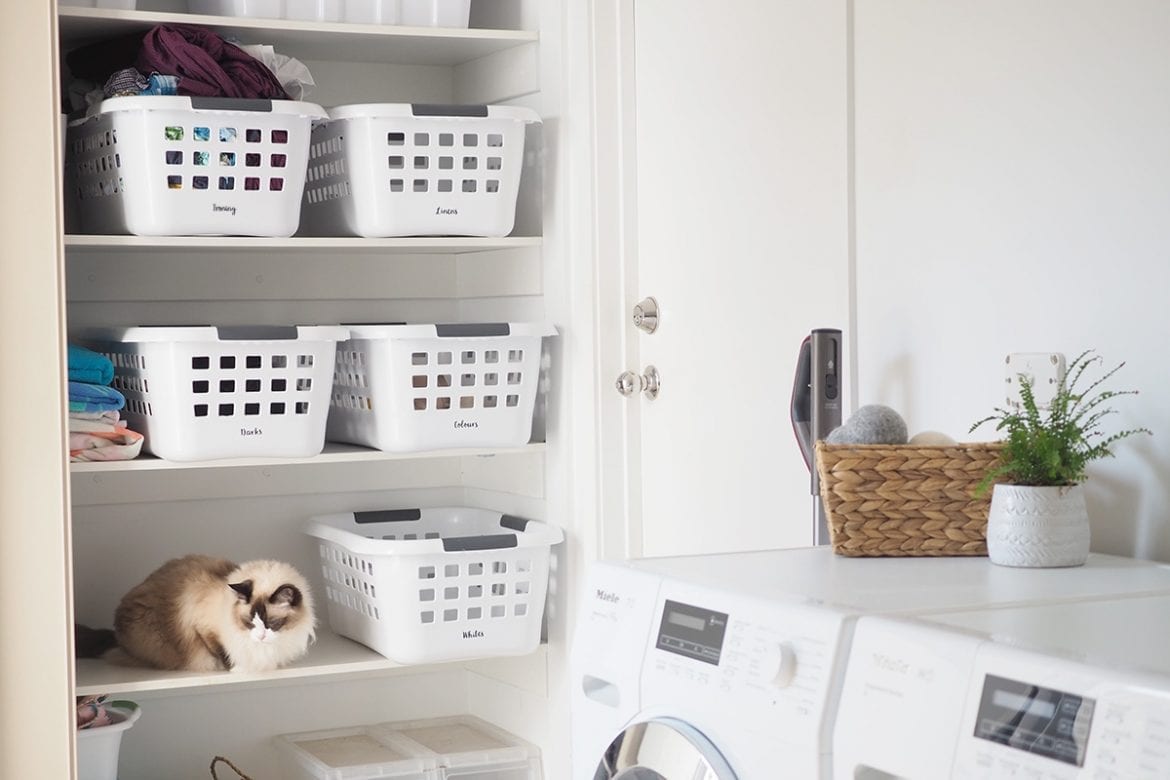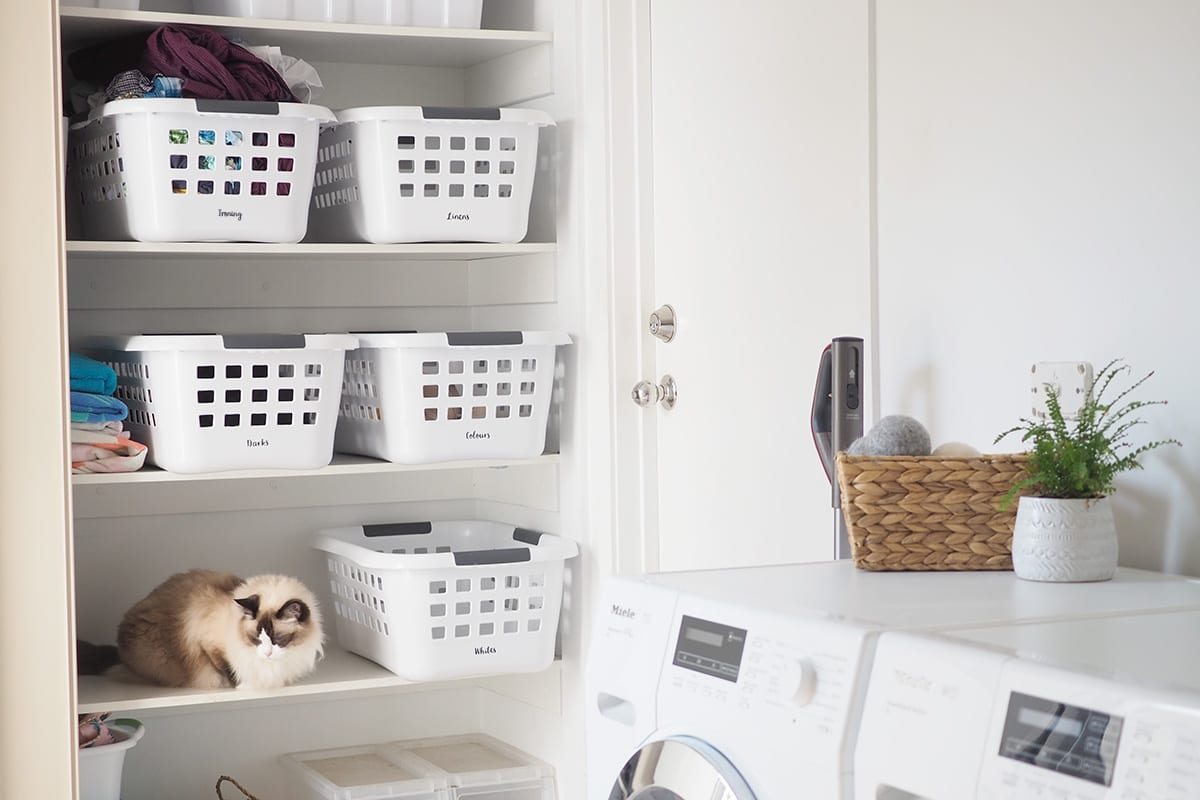 During winter I need to use the dryer more as my clothes line doesn't get much sun. I like to use these Wool Dryer Balls in my dryer because they reduce the drying time (and my power bill!) whilst also reducing the wrinkles and static in my clothes.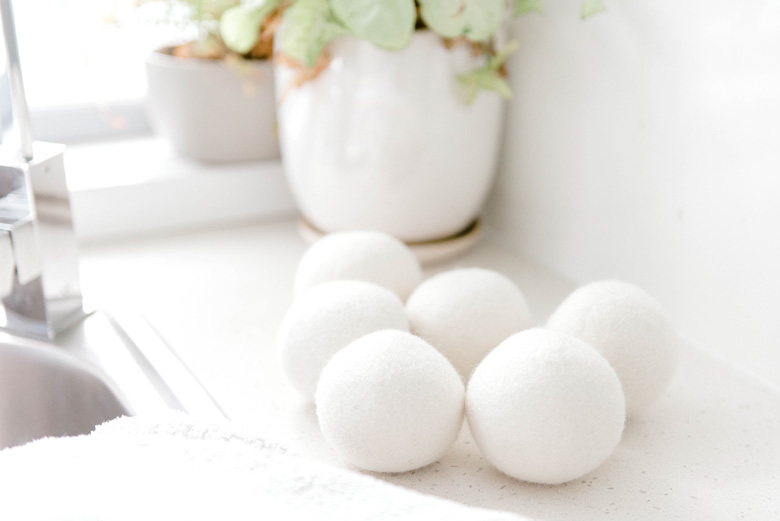 If I am lucky enough to have a sunny day to dry my clothes, I like to use these Stainless Steel Pegs because they never get rusty (so no yucky marks on my clothes), plus they last and last and last.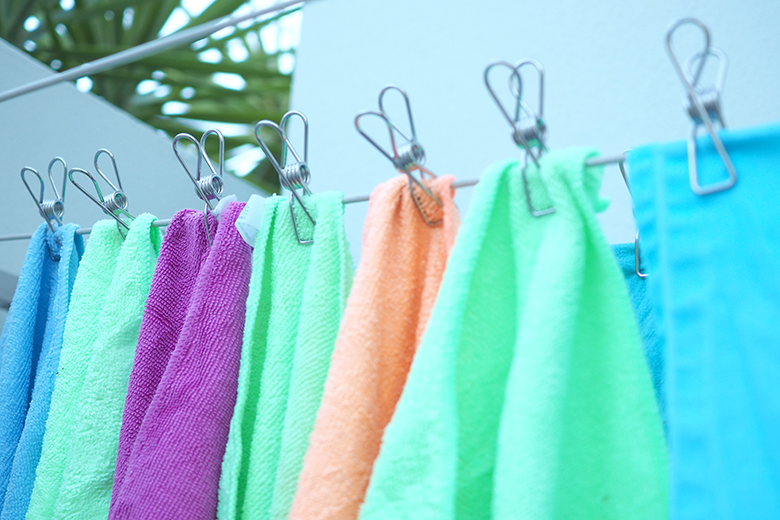 5. Vacuum
Giving my house a daily vacuum takes absolutely no time out of my day now – you're intrigued right? Well I invested in this really nifty robotic vacuum cleaner that keeps my floors spic and span with zero elbow grease required by me. I can create invisible barriers to tell it where to clean and where to avoid (like my dog's water bowl) and then it simply docks itself again when it's done.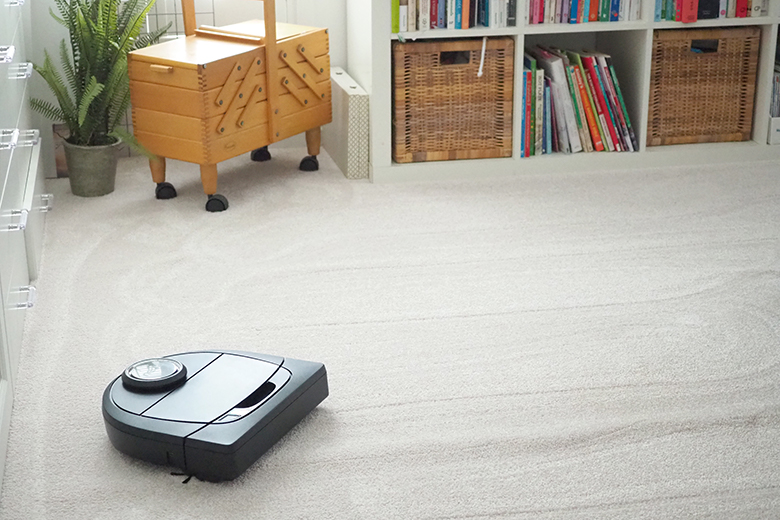 What cleaning tasks do you make sure you do daily?
---
Pin this image below to Pinterest!