For a healthy and delicious muffin recipe that will provide you with plenty of fibre and energy, try this Banana and Date Muffin recipe. It won't disappoint and is perfect for your kid's school lunches or as a power source for after-school sports activities.
I have had this odd craving for dates lately. I have been making date cookies, energy balls, and my latest favourite is this banana and date muffin recipe.  I have made quite a few variations of banana muffins over the years, with Weet-Bix or even chocolate chips, but I have to say, this recipe is rather healthy and I would prefer it than the choc chip variety.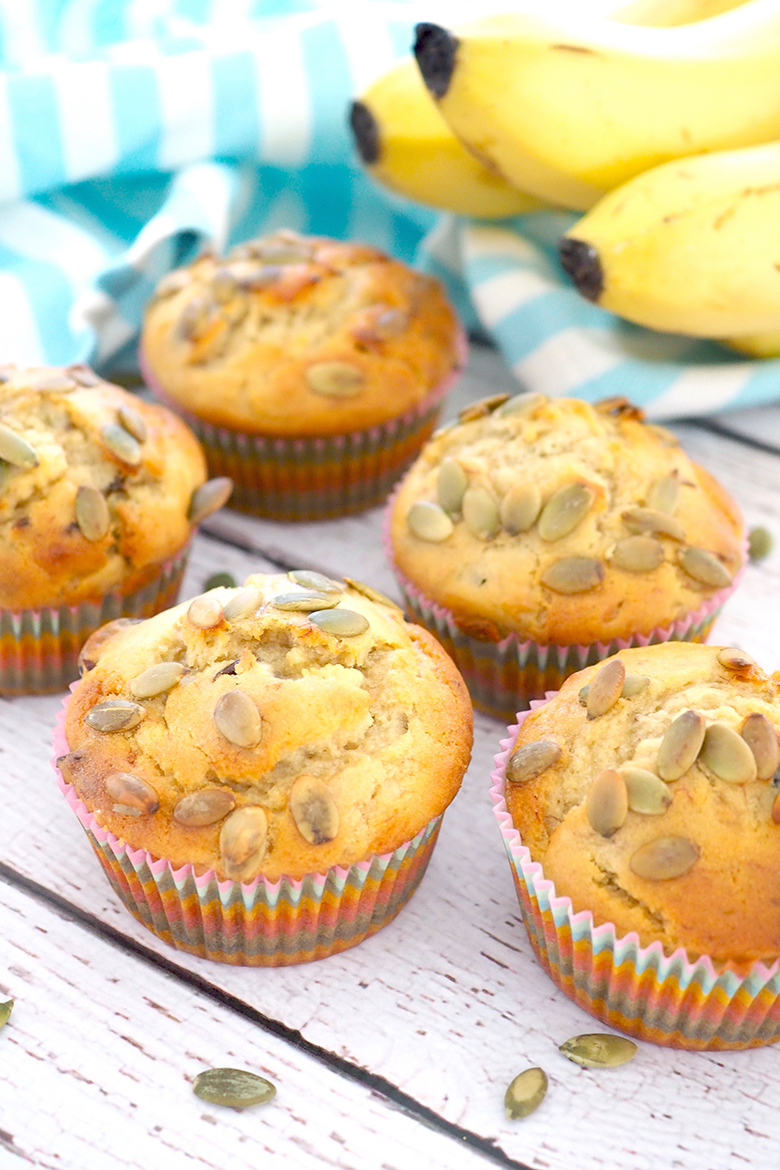 Your kids will love them, especially if they participate in heavy sports activities at or after school because they provide such a high source of protein, which will give them plenty of energy to shoot some hoops or survive soccer practice.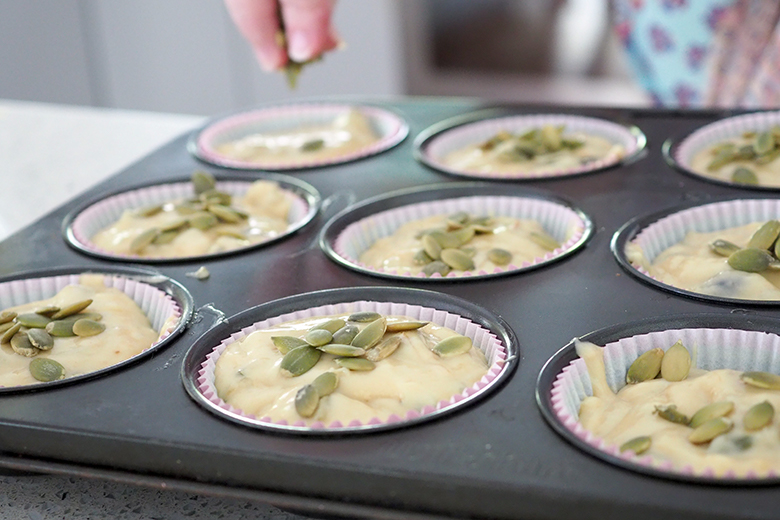 Banana and Date Muffins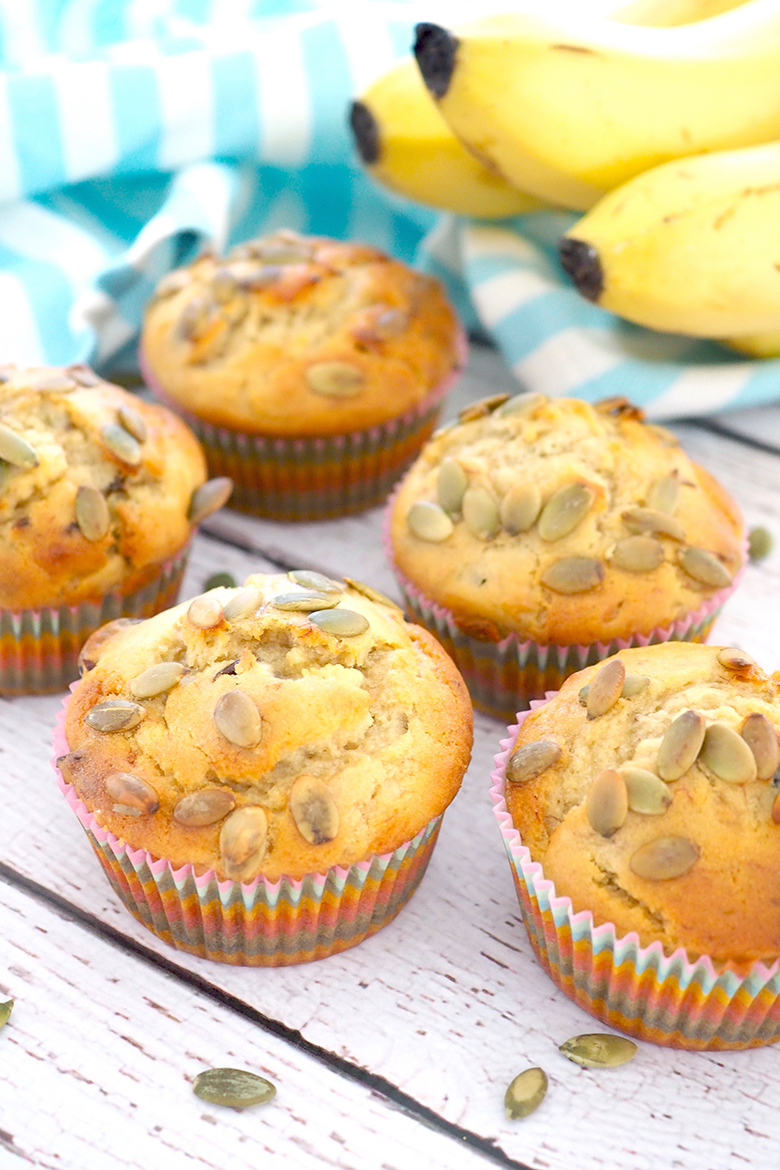 Ingredients
2 overripe bananas, mashed
1/2 cup extra virgin olive oil
2/3 cup maple syrup
2/3 cup almond milk
2 teaspoons vanilla extract
2 cups self raising flour
1/2 cup dates, pitted and chopped
1/4 cup pumpkin seeds, roughly chopped
1 tablespoon pumpkin seeds, extra
Instructions
Preheat oven to 180°C, fan forced.
Lightly grease a 12-hole muffin tray or line with paper patty cases.
In a large bowl, add bananas, oil, maple syrup, almond milk and vanilla, mix to combine.
Sift flour over top, mix until combined.
Gently stir through dates and pumpkin seeds.
Spoon mixture evenly into muffin cases.
Sprinkle each muffin with extra pumpkin seeds.
Bake muffins in oven for 20-25 minutes or until golden and cooked through.
Rest in tray for 5 minutes, before transferring to a wire rack to cool completely.
By Kat – The Organised Housewife
They really are a delicious little muffin that's packed full of goodness.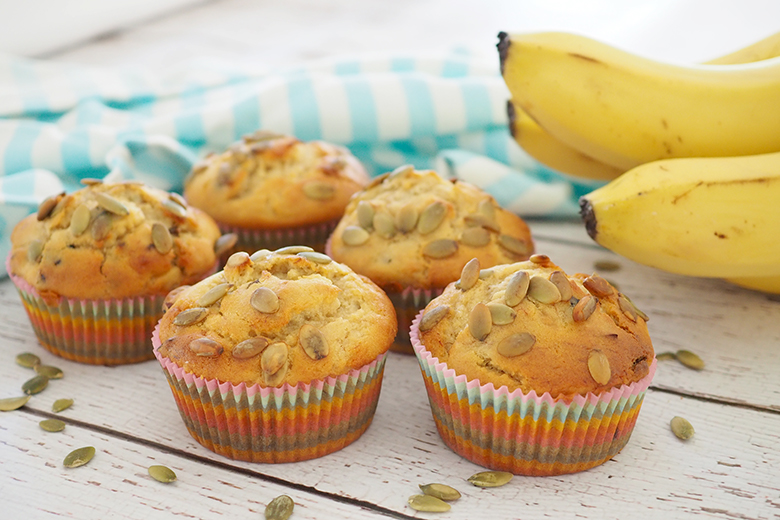 I adapted this recipe from the It's All Good Cookbook by Gwyneth Paltrow.
Don't forget to order my Lunch Box Recipe Cookbook, for some fabulous recipes for your kid's school lunches.


WHAT'S YOUR FAVOURITE MUFFIN RECIPE?