This 7-day family meal plan is full of variety – there's pasta bake, tasty pie, stir fry, risotto, plus a few quick & easy dinner ideas too!
I try to get as much variety into my weekly family meal plans as I can, and this week's meal plan is no exception! There is a dish made of fish, beef, bacon, rice, pasta and more. All the meals are perfect for growing families and will be enjoyed by the adults and children alike. Enjoy!
Find more of my meal planning tips here:
Magnetic Meal Planner
Grocery Shopping List Pad
Weekly Planner Pad

ARE YOU ON INSTAGRAM? – If you make any of these recipes, please share a photo, tag @theorgansiedhousewife and add hashtag it #TOHDinners  – I'd love to see what you're cooking!
MONDAY
Sesame Beef and Vegetable Stir Fry – I make the marinade for this beef myself – it's so easy and super tasty too! This is a great dinner for growing children as it's packed with healthy fresh veggies and a good source of protein.
  Find my Sesame Beef and Vegetable Stir Fry recipe here.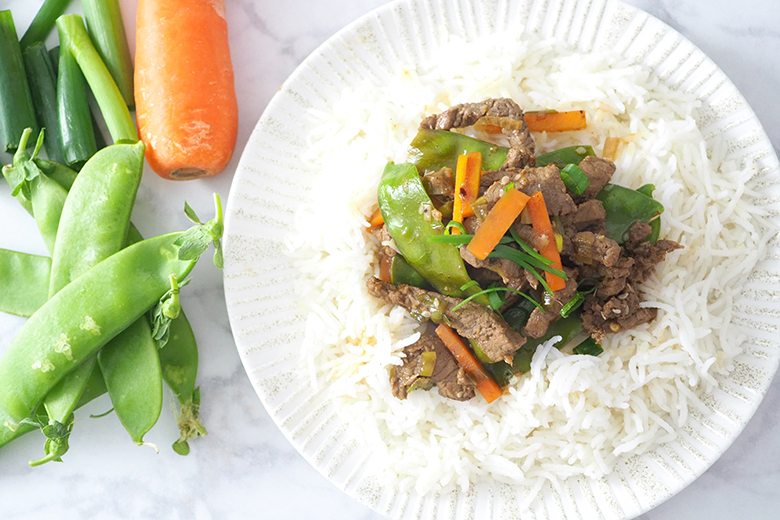 TUESDAY
Toasted Sandwiches – the perfect mid-week dinner idea! Use up leftovers in the fridge by popping them on bread with cheese and toasting them, or be inspired to create some out-of-the-box toasties with the suggestions via the link below.
  Find the Best Toastie recipes here.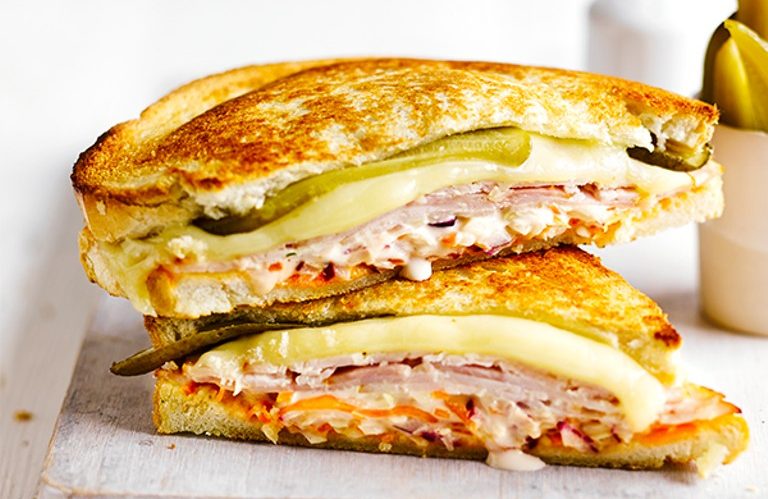 WEDNESDAY
Bacon, Leek and Corn Risotto – I love making risotto as a main meal. I bulk this recipe out by adding delicious bacon and serving it with crunchy bread – the whole family love it!
  Find my Bacon, Leek and Corn Risotto recipe here.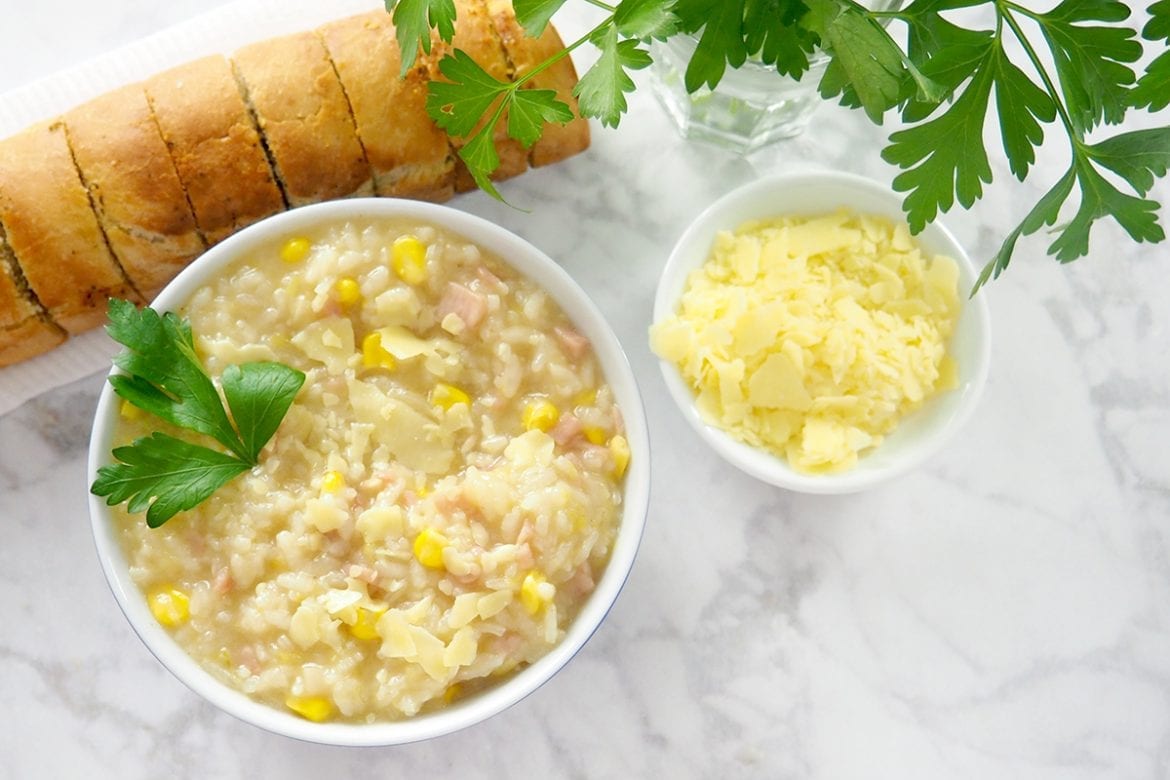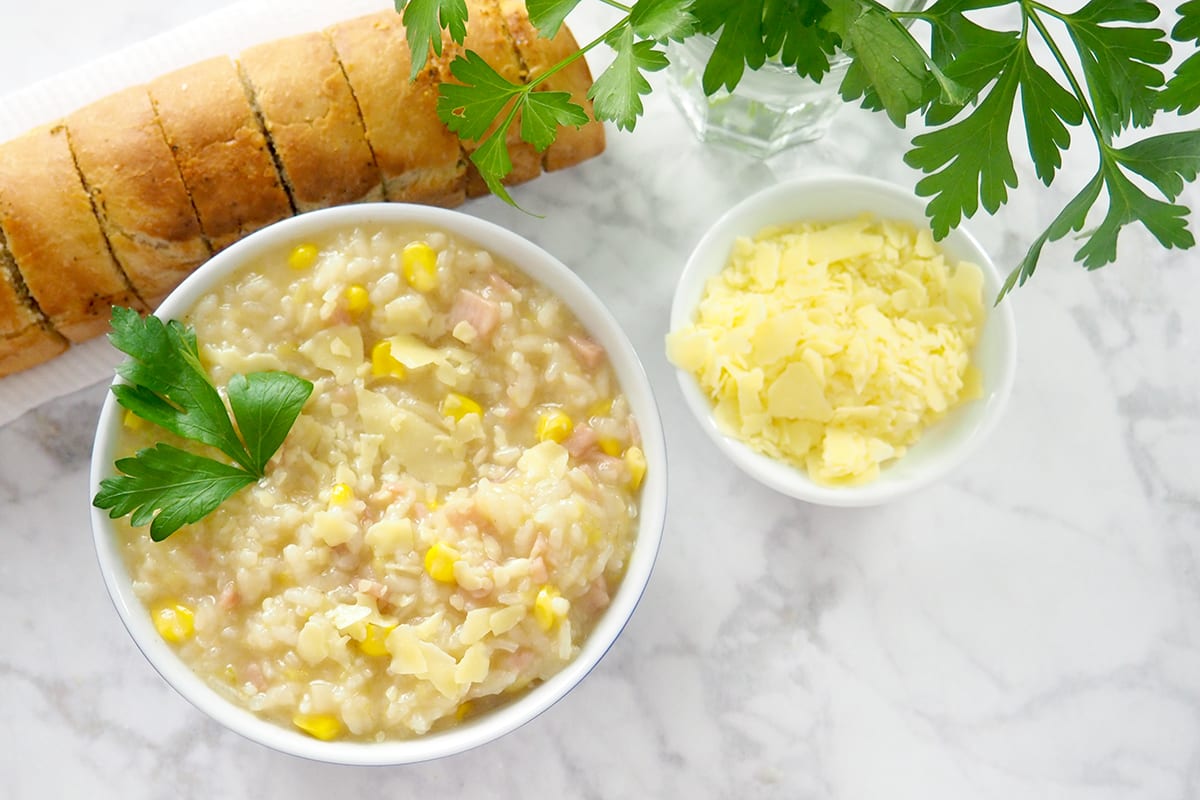 THURSDAY
Curried Fish and Vegetable Pot Pie – I accidentally stumbled upon this dinner many years ago when I was trying to throw a dinner together for guests. It is now a regular on my family's dinner table because it's so tasty!
  Find my Curried Fish and Vegetable Pot Pie recipe here.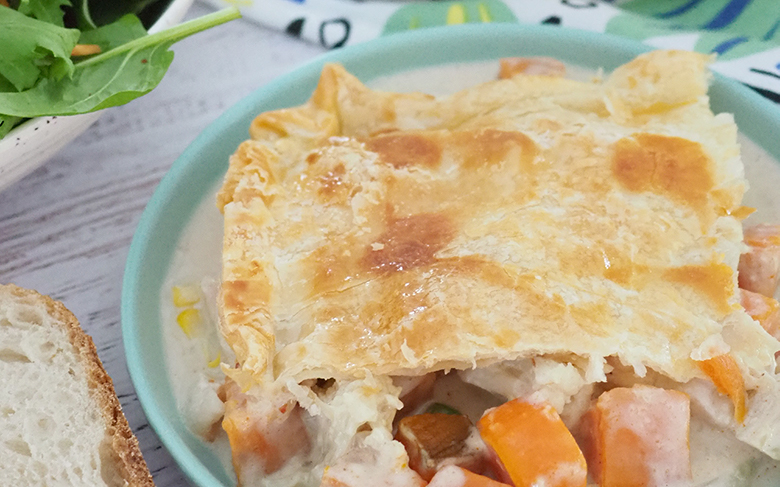 FRIDAY
Savoury Mince on Toast – savoury mince is so versatile! You can dish it up with mashed potato and veggies, have it in toasted sandwiches, put over pasta, or for a really quick dinner (which is what I opted for!) simply serve on toast – yum yum!
  Find my Savoury Mince recipe here.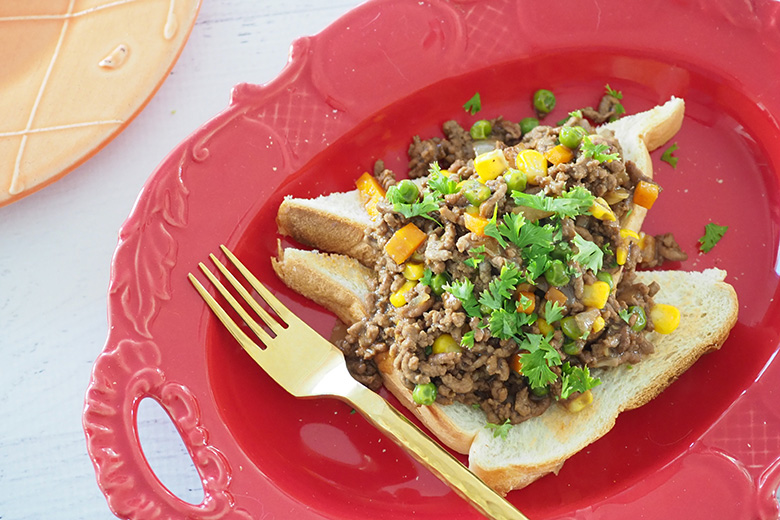 SATURDAY

BBQ and Salad – I love to have a barbecue on the weekend because we can make a whole afternoon out of it. It gets us out of the house and into the backyard, and the whole family helps with the cooking and salad prep.
SUNDAY
Sausage and Vegetable Pasta Bake – this is a great dinner to have the night after a BBQ because it's perfect for using up those left over sausages. I add in heaps of veggies and pasta too, and my children love it!
  Find my Sausage and Vegetable Pasta Bake recipe here.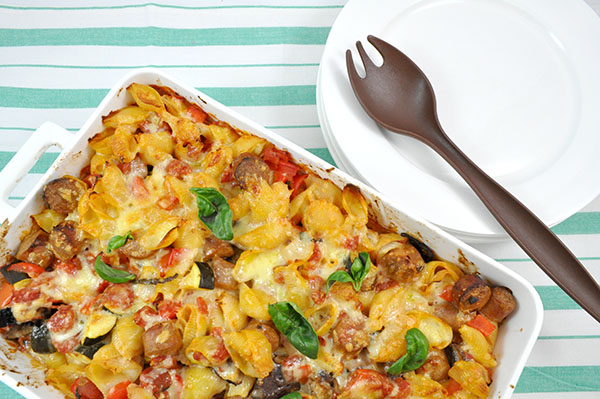 BAKING
Chocolate Banana Muffins – this butter-free muffin recipe makes deliciously soft and banana-ry muffins. I like to freeze some to have on hand to pop into the kids' school lunchboxes.
  Find my Chocolate Banana Muffin recipe here.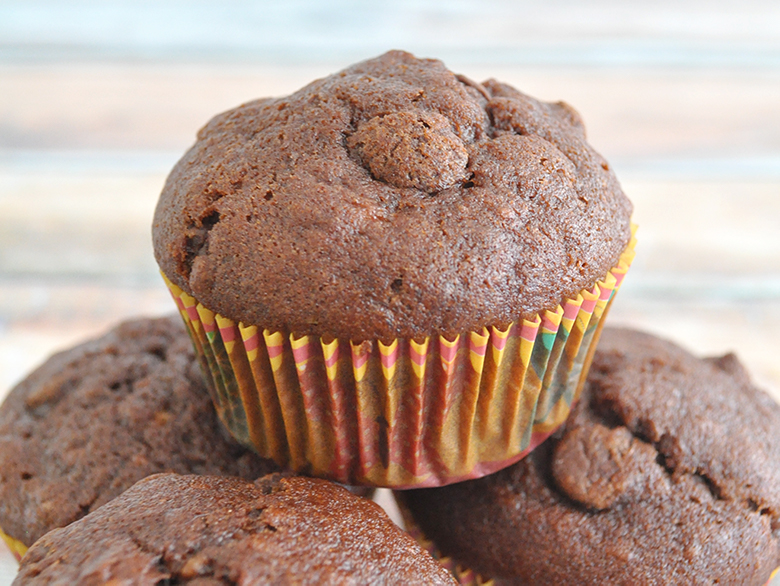 What is on your meal plan this week?
Please share your family's weekly meal plan in the comments below. I'll pick one to share every few weeks instead of mine as it's great to get variety and share what other families eat too!
---
Pin this image below to Pinterest!