A Mac 'N Cheese recipe with pieces of crispy bacon and a topping of crunchy garlic bread – the perfect dish to cook up with the kids in the kitchen.
My children love to cook and have been making this Macaroni and Cheese with Bacon recipe for many years! Letting the kids help in the kitchen has taught them life lessons and skills from measuring and learning fractions to how to cook particular foods.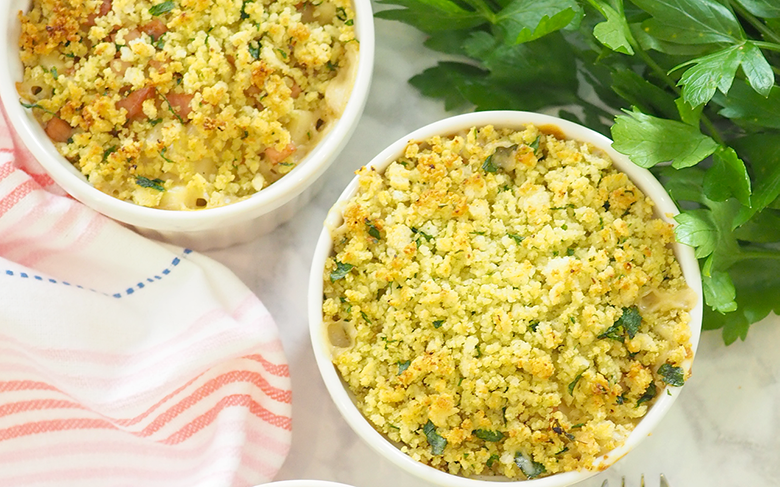 Typically mac and cheese is just that, macaroni and cheese sauce, but my kids love a little bacon flavour and crispy breadcrumbs which is how we ended up with this delicious recipe.
My youngest has has always loved pasta dishes and has been cooking this recipe since she was nine. I would stand with her and help when her arms got too tired to stir, but now that she's 16 she cooks it for me all by herself.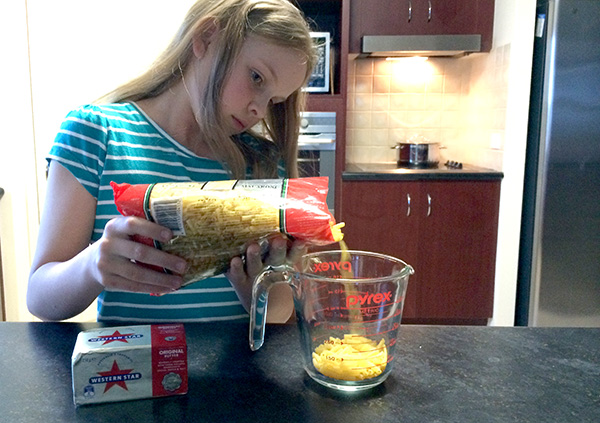 I like getting the kids to read the recipe and tell me how much they need and see if they can determine the best method of measuring the ingredients themselves – cooking is a great way for children to learn.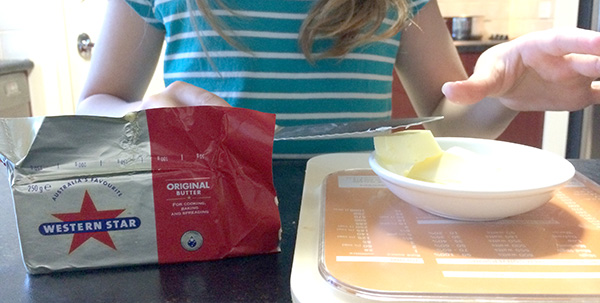 The kids have always loved that they get their own personal ramekin of mac 'n cheese to eat. It's topped with a golden breadcrumb mixture that they absolutely love too!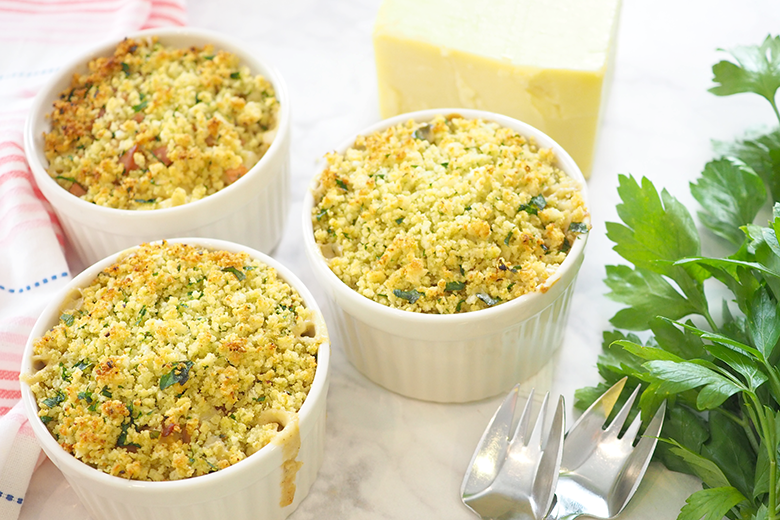 LET ME KNOW WHAT YOU THINK OF THIS RECIPE! – If you've tried this Mac 'N Cheese with Bacon recipe, please leave me a comment below. I love to hear from people who've made my recipes! You can SUBSCRIBE to receive my newsletters with the latest recipes or FOLLOW ME on FACEBOOK, INSTAGRAM and PINTEREST for even more delicious food.
ARE YOU ON INSTAGRAM? –If you make this recipe, please share a photo, tag @theorganisedhousewife and add hashtag #TOHRecipes  – I'd love to see what you're cooking!