DIY homemade hand sanitiser recipe to help eliminate the spread of germs and viruses at your work office, in your home and at your children's school.
Hand sanitiser has been the talk of the town the last few weeks, and rightly so! Personal hygiene – in particular handwashing and hand sanitising – is one of the best ways to prevent the spread of germs and viruses. As the unfolding coronavirus situation continues, and whenever a new lockdown is announced, certain items sell out at supermarkets and chemists everytime! Toilet paper and store-bought hand sanitisers are two items that regularly sell out. I have managed to source some hand sanitiser, which is available at Organised HQ here. Although I have a recipe up my sleeve so you can make your own…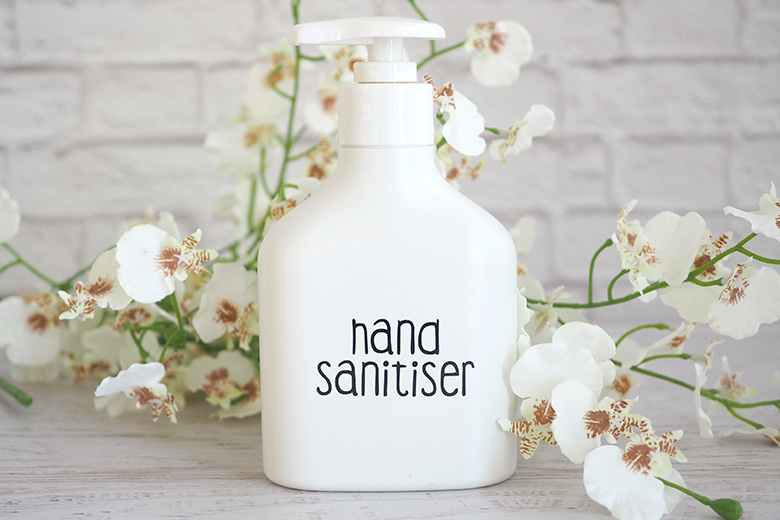 If you have no hand sanitiser at home and are wanting to create your own, this DIY homemade hand sanitiser recipe is quick and easy! Better still, if you're wanting to avoid the supermarkets, for your convenience you can purchase majority of these ingredients from Organised HQ and have them shipped to your door.
Here are the ingredients you will need for this homemade hand sanitiser:
Isocol or a 99% Isopropyl Alcohol
Aloe vera gel
Lemon essential oil – possesses antibacterial properties*
Tea tree essential oil – possesses antibacterial, anti-inflammatory, antiviral, and antifungal properties*
99% Isopropyl Alcohol is a little hard to find at the moment, let's hope you may have some hiding in the back of your cupboards. I have just heard the government is trying to source as much of it as they can to ensure they have enough hand sanitiser for the hospitals and elderly.  So I do hope you can find some.
Label available in our shop here.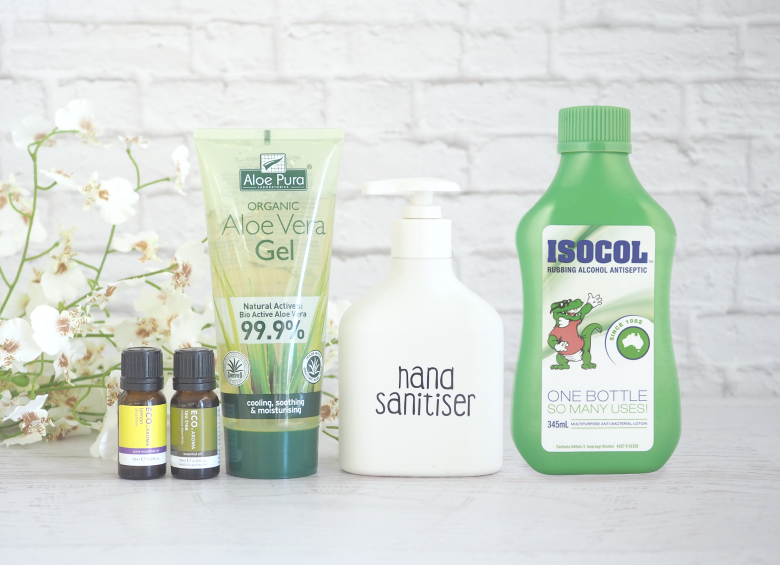 It's important to know not all homemade hand sanitisers are effective at eradicating viruses. Vodka and witch hazel for example, are common ingredients in many DIY hand sanitiser recipes, however, according to experts we need to use alcohol-based products with a 90% or greater ethanol content (most vodkas have only 40% which is not concentrated enough to kill viruses). In this recipe, I use a 99% Isopropyl Alcohol. Keep an eye out at the chemist for Isocol or Bunnings and Big W for Isopropyl Alcohol.
TIP: if you're unable to find a pump or squeeze bottle in the shops, you can repurpose one from around your home. Consider using an empty hand wash bottle or a small (or a travel-sized) shampoo or body wash bottle.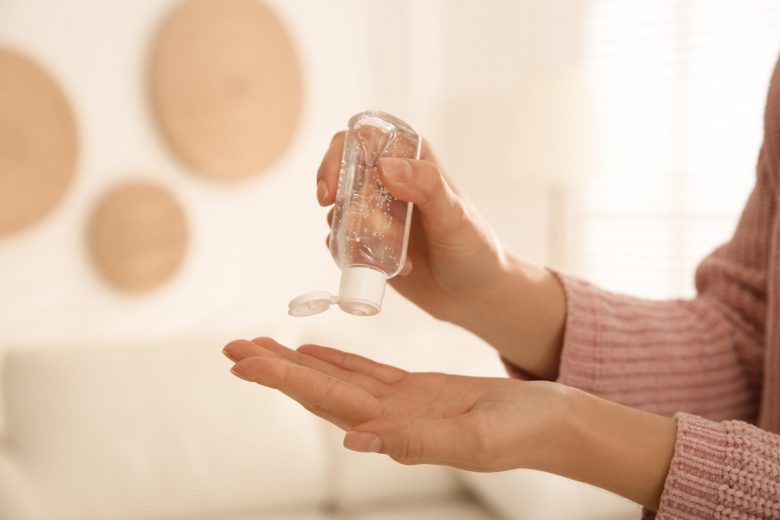 If you're making this hand sanitiser for a small squeeze bottle, use 1 tablespoon of aloe vera gel + 2 tablespoons 99% Isopropyl Alcohol + 3 drops lemon essential oil + 5 drops tea tree essential oil. Use our set of funnels to make it easier to get it all into the bottle.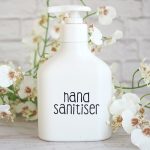 YOU WILL NEED
1/3 part Aleo Vera Gel

2/3 parts 99% Isopropyl Alcohol

10 drops lemon essential oil

15 drops tea tree essential oil
Instructions
Add all ingredients into a bowl, mix.
Using a funnel, pour into pump or squeeze bottle.
LET ME KNOW WHAT YOU THINK OF THIS RECIPE! – If you've tried this DIY Hand Sanitiser recipe, please leave me a comment below. I love to hear from people who've made my recipes! You can SUBSCRIBE to receive my newsletters with the latest recipes or FOLLOW ME on FACEBOOK, INSTAGRAM and PINTEREST for even more delicious food.
ARE YOU ON INSTAGRAM? –If you make this recipe, please share a photo, tag @theorganisedhousewife and add hashtag it #TOHRecipes  – I'd love to see what you're creating!
---
Pin this image below to Pinterest!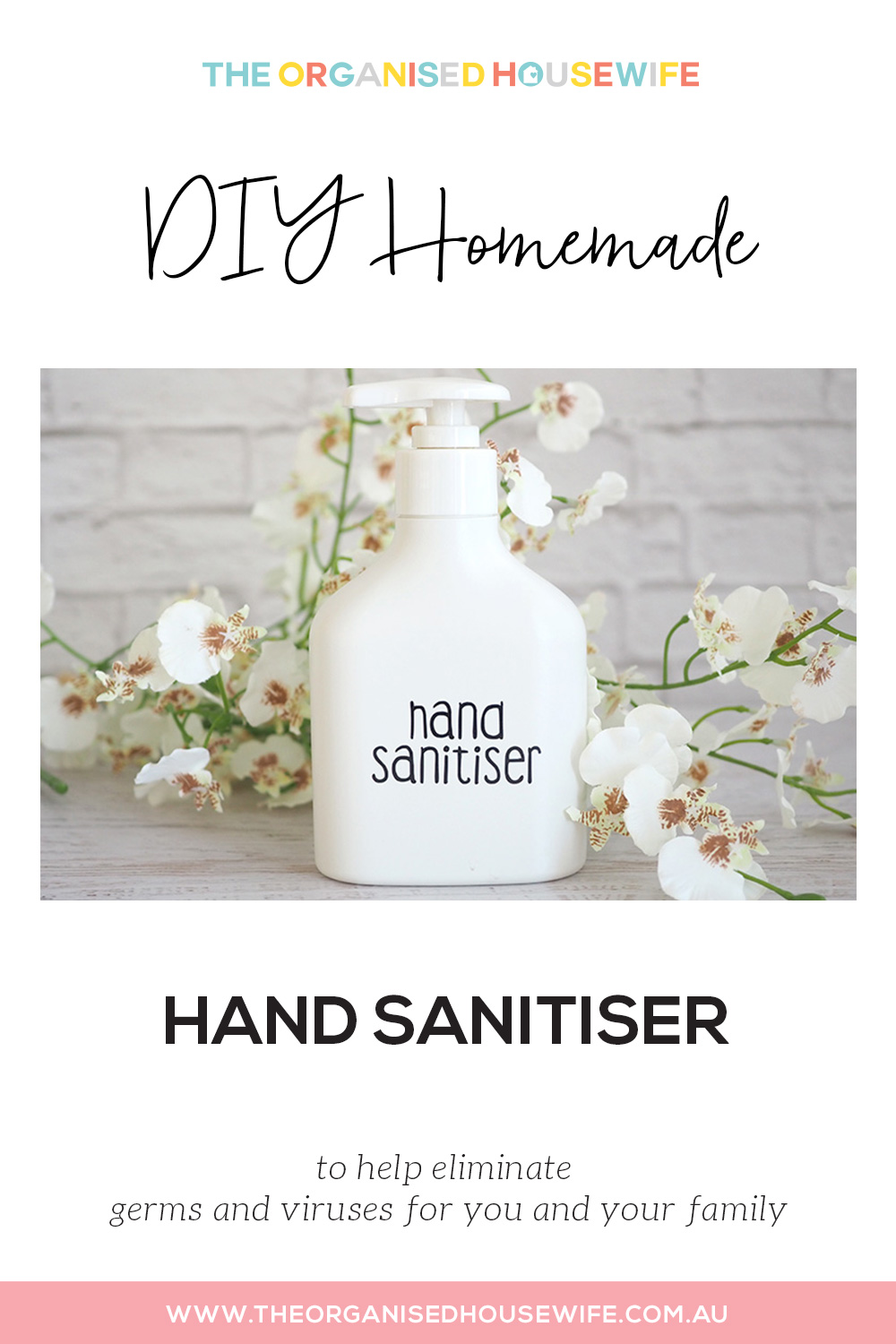 ---
RESOURCES & NOTES
* https://www.medicalnewstoday.com/
CORONAVIRUS DISCLAIMER: proper hand-washing is paramount and should never be replaced by the use of hand sanitisers. Rather hand sanitisers can be effective at reducing the spread of viruses when used in addition to proper hand-washing. This homemade hand sanitiser has not been lab-tested to determine effectiveness in the prevention of the spread of coronavirus, instead, it is a recipe that Kat uses at home with her family. A tested hand sanitiser recipe can be found via the World Health Organisation here. Always check with your health care professional before using home remedies.