Easter gift ideas – some edible and some choc-free – that are perfect for giving to school friends and teachers this Easter.
Do your children give Easter eggs and gifts to their school friends or teachers before the school holidays? Perhaps they give chocolates, homemade treats, DIY handmade gifts, or choc-free store bought pressies (these are perfect for kids with food intolerances or teachers who've politely asked for no more chocolate). Whatever Easter gift giving angle you choose, now is the time to start thinking about it. Here's some tasty and interesting Easter gift ideas to help inspire you…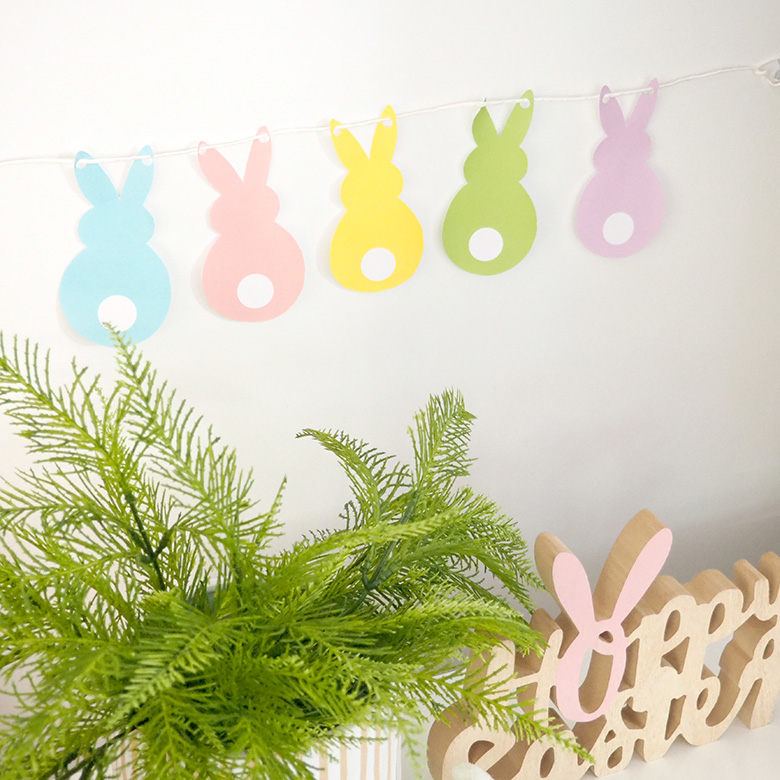 Check out how to make the adorable Easter Bunny Bunting (above) here.
When my children were younger they loved giving Easter gifts to their classmates. Some years we opted for the traditional Easter eggs which we bagged up with pretty printable Easter Bag Toppers, and other years we got a bit more adventurous with cookie mixes, Easter popcorn and some very pretty teacher gift ideas. Here are some of my fav Easter gifts which cater to all kinds of gift ideas.
Yummy Edible Easter Gift Ideas
Chocolate for many people is a must at Easter time, but by going homemade you can get a bit more creative (and save some coin too!). If you're wanting to stick to the sugary side of gift giving this Easter then this collection of tasty edible gift ideas is for you.
EASTER COOKIES IN A JAR
Making your own Easter Cookies In A Jar is super simple and a great idea for your child's teacher. Not only do these jars look adorable with a printed label and ribbon, they can be quickly whipped up into yummy Easter cookies!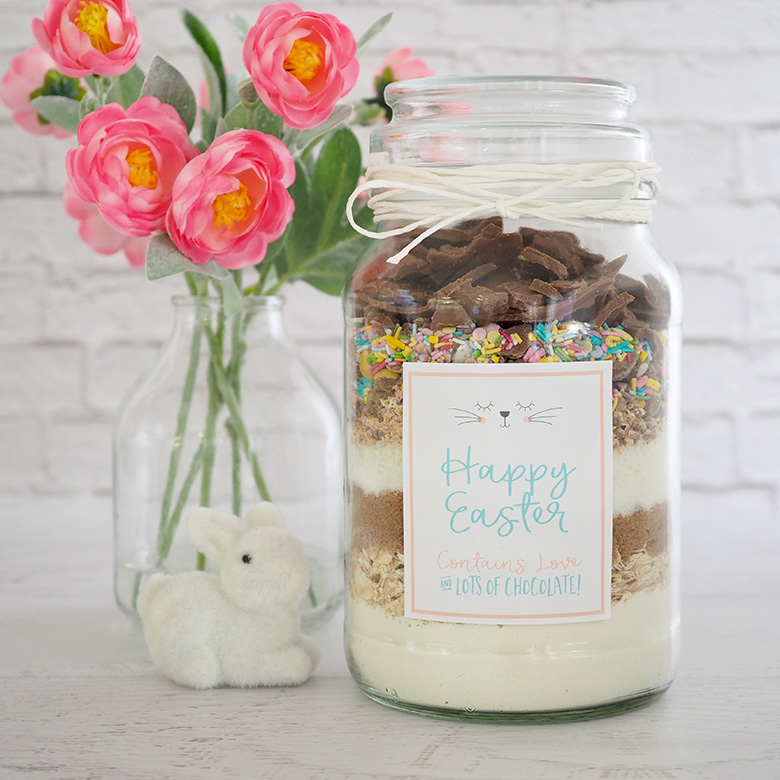 If making your own Easter cookie jar seems like too much trouble (but you still think they're adorable!), pick up a ready-made one and get it delivered direct to your door – the perfect answer for easy fuss-free gift giving. Check out these Easter Hot Choc and Cookie Mix products that are perfectly packaged for gift-giving this Easter.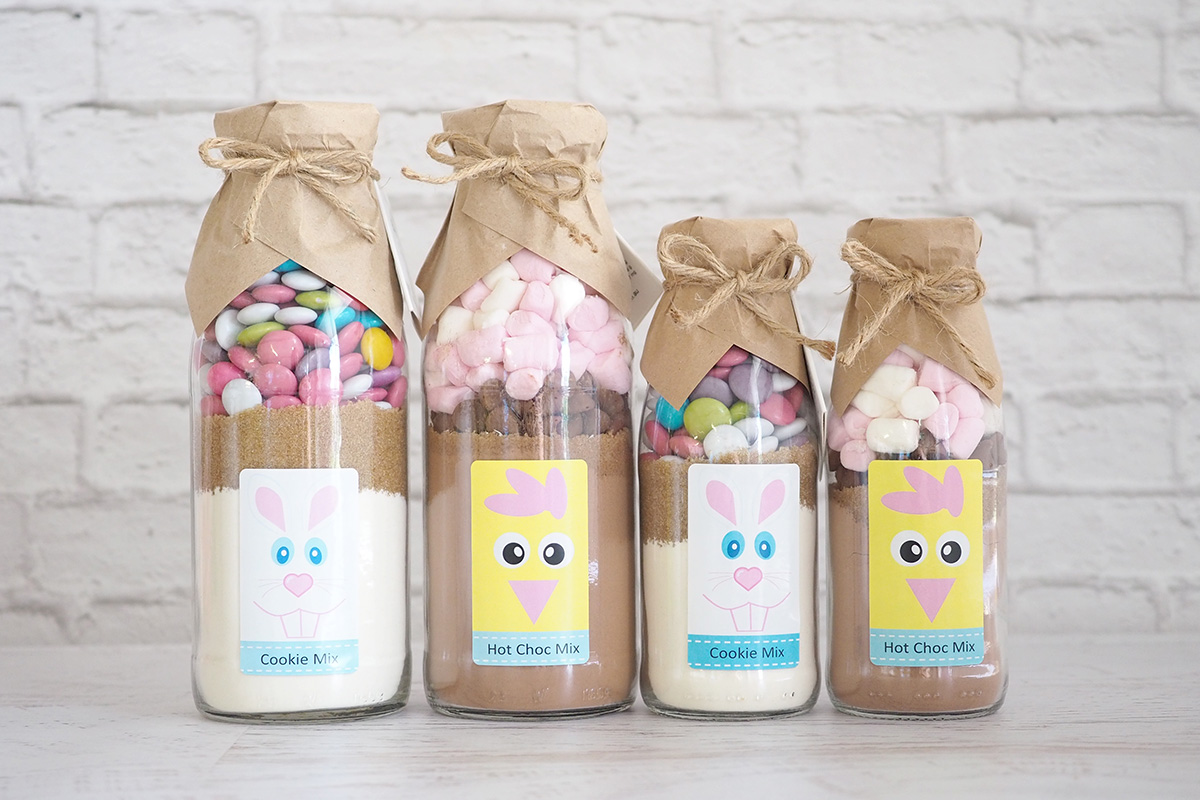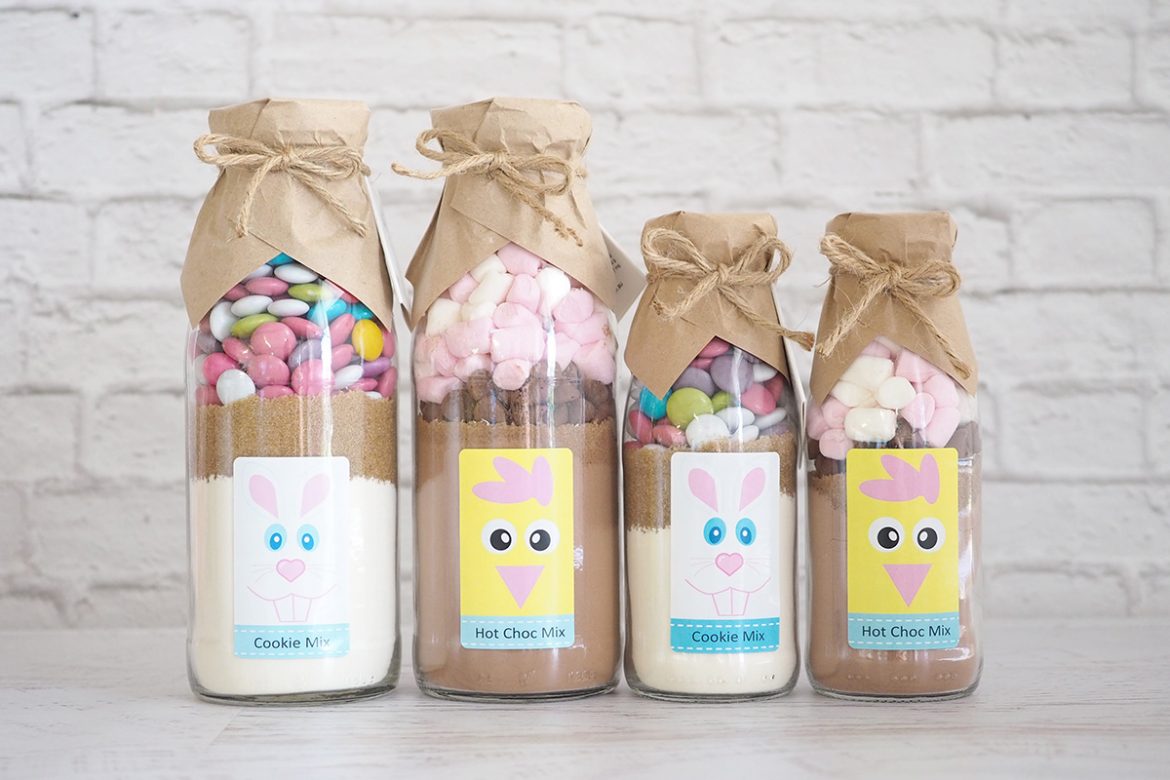 EASTER BUNNY BARK
This Easter Bunny Bark is a fun and easy Easter gift idea that's a bit more personalised than store bought chocolate eggs – plus it only takes 20 minutes to make! My kids would pop one piece of bunny bark in a bag for each friend and seal the bag with this printable Easter Bag Topper – so simple.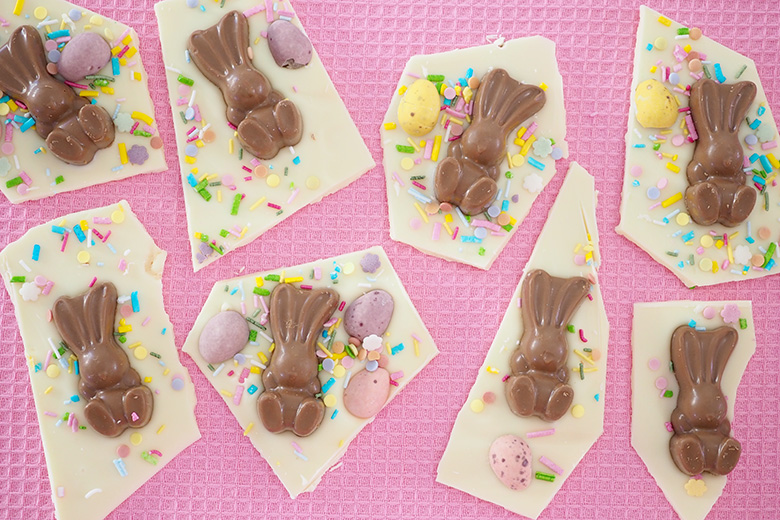 HOMEMADE EASTER POPCORN
Be warned that this popcorn is incredibly delicious (I had to stop myself from eating it when I was helping the kids prepare it – LOL!). The popcorn is teamed with M&Ms, mini marshmallows, white choc melts and 100s & 1000s. You can check out my recipe for this homemade Easter Popcorn here.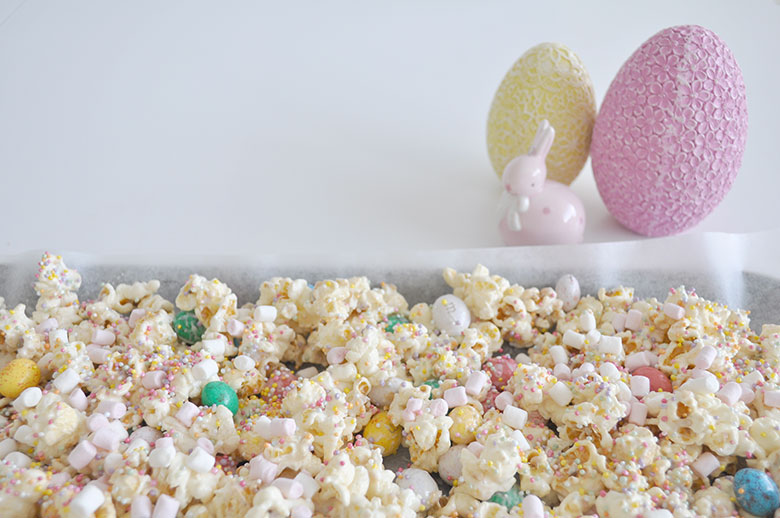 We've made this Easter Popcorn to give as gifts to the kids' friends, teachers and sport coaches. You can top them with Easter Bag Toppers (available as an instant download in my shop) so you can start making them straight away.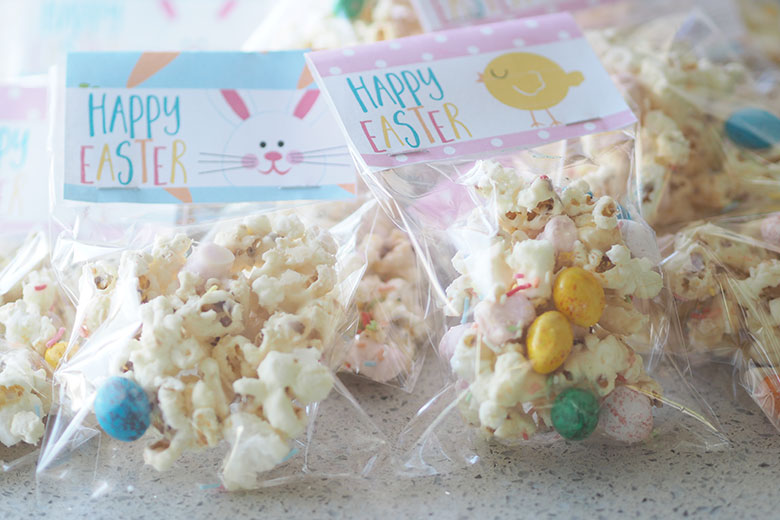 EASTER MOULDS
These silicone Easter moulds are adorable and make the cutest homemade chocolates. Simply follow packet instructions for making homemade chocolates, pour the mixture into this moulds (you can pop in extra tasters like peppermint or sprinkles), and then once set you can package them up with Easter bag toppers like I did for the popcorn above. These Easter Egg Moulds are available here in the shop.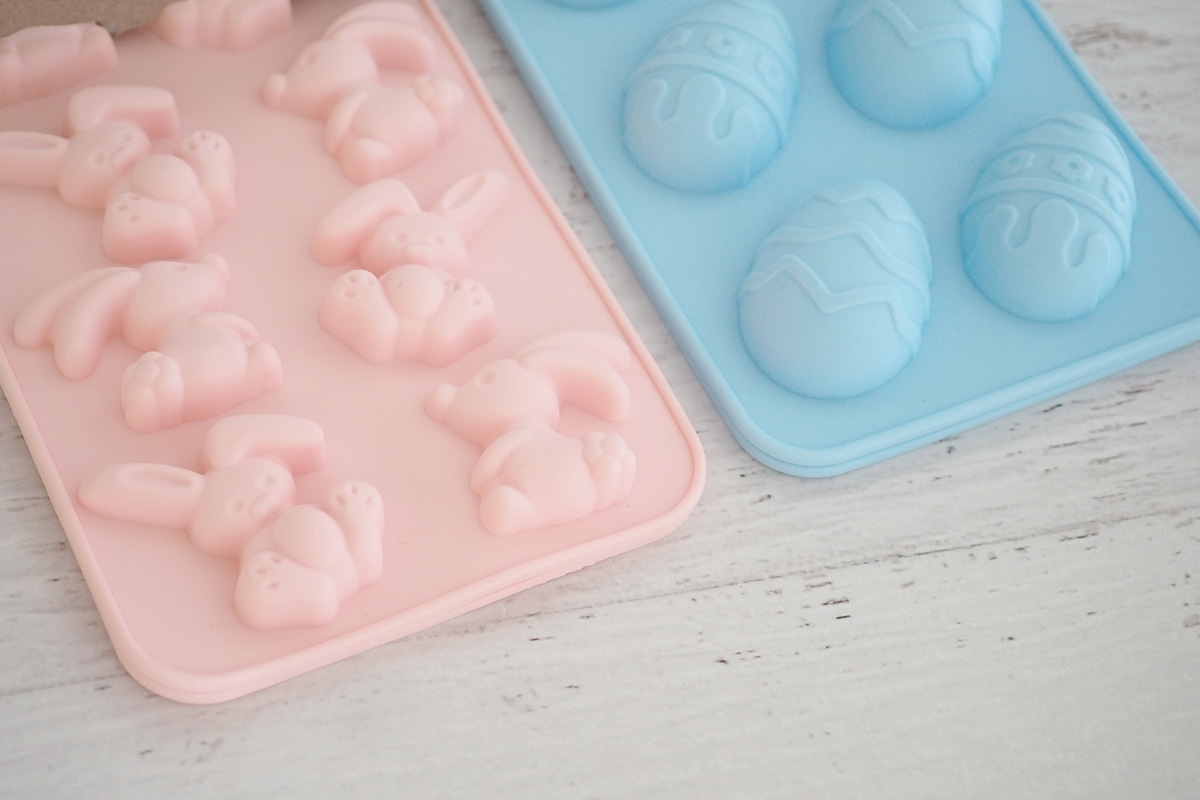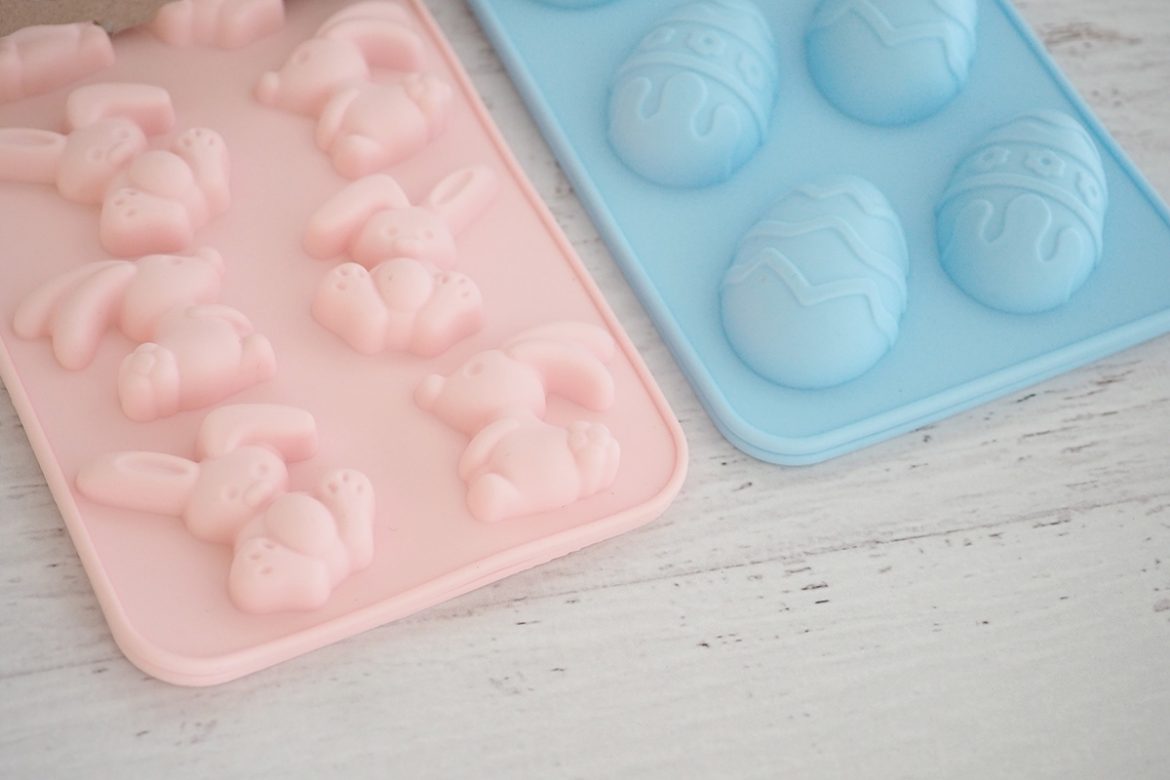 EASTER GIFT BAGS
You can make your own Easter treats or jazz up traditional Easter eggs and give them in a trendy Easter gift bag. Pop some of the tasty goodies mentioned above into a a cellophane bag and add an instantly downloadable Easter Bag Topper on the top of it – simple!
READ MORE: Sweet Easter Gift For Kids To Give Their School Friends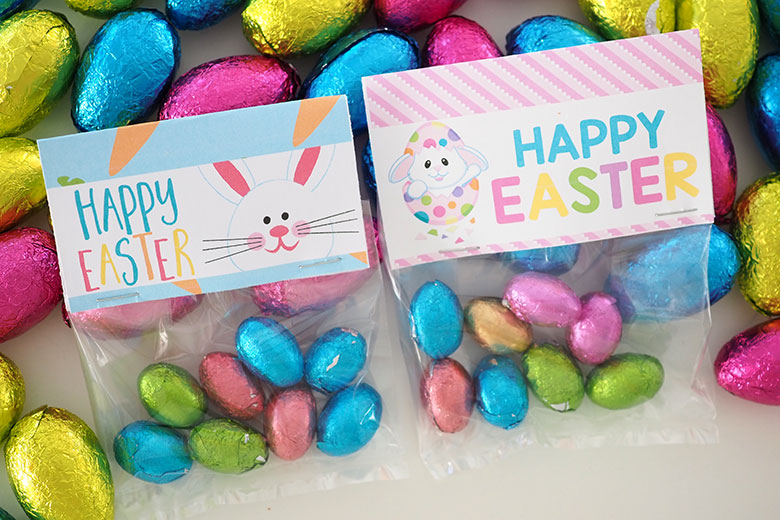 Choc-Free Easter Gift Ideas
If you're looking for a chocolate free gift for someone with allergies or food intolerances – or perhaps a teacher who simply doesn't want to be gifted heaps of sugary treats – these ideas are an easy alternative to more time-consuming DIY gifts.
TRAVEL COFFEE MUG
What teacher doesn't drink coffee?! A travel coffee mug is great gift idea for a teacher because they are virtually spill-proof (a must if you're teaching young kids), they keep drinks hot for ages (also good if you have lots of children who demand your time) and they come in so many gorgeous colours! We have a HUGE range of gorgeous travel coffee mugs available in our shop!
Check out our full range of reusable travel cups here.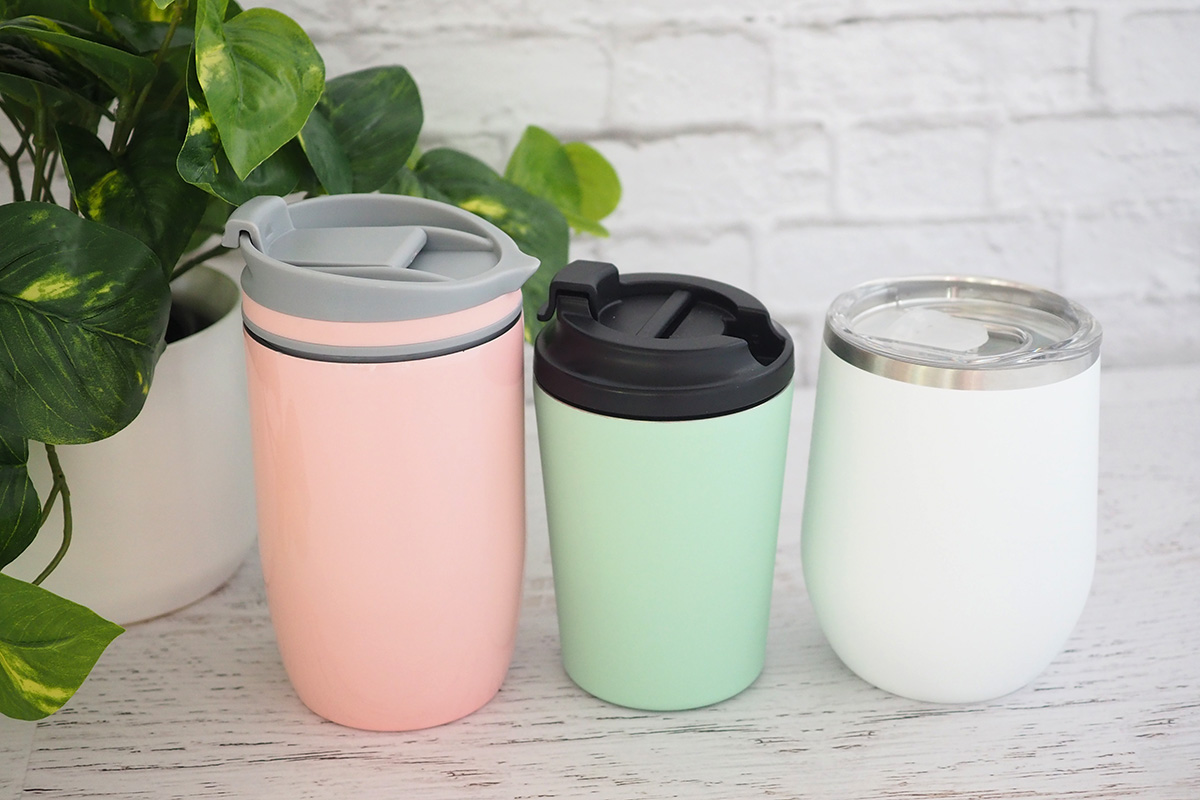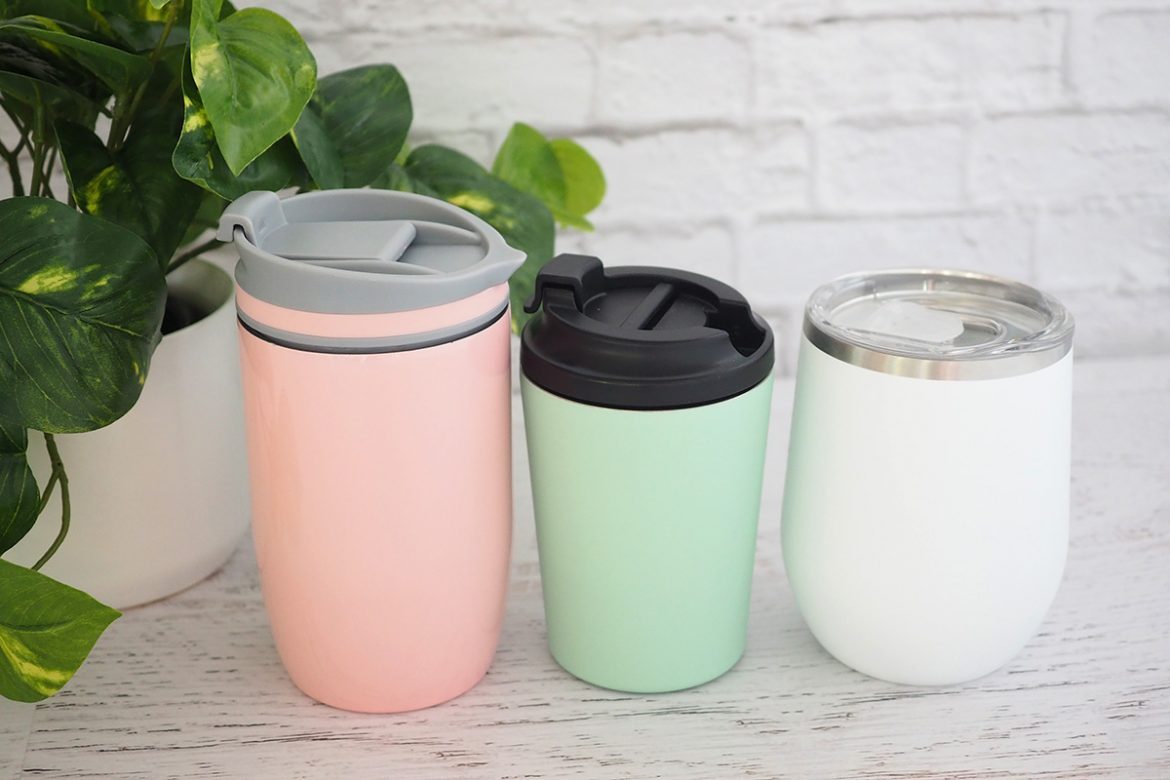 NATURAL SOY CANDLES
Help give your kid's school teacher a peaceful evening with one of these (absolutely delicious smelling!) long-lasting soy candles. They come with a silver lid to pop on top when not in use, and when the candle is finished the glass jar can be repurposed. Check out the full range of candles in the online shop here.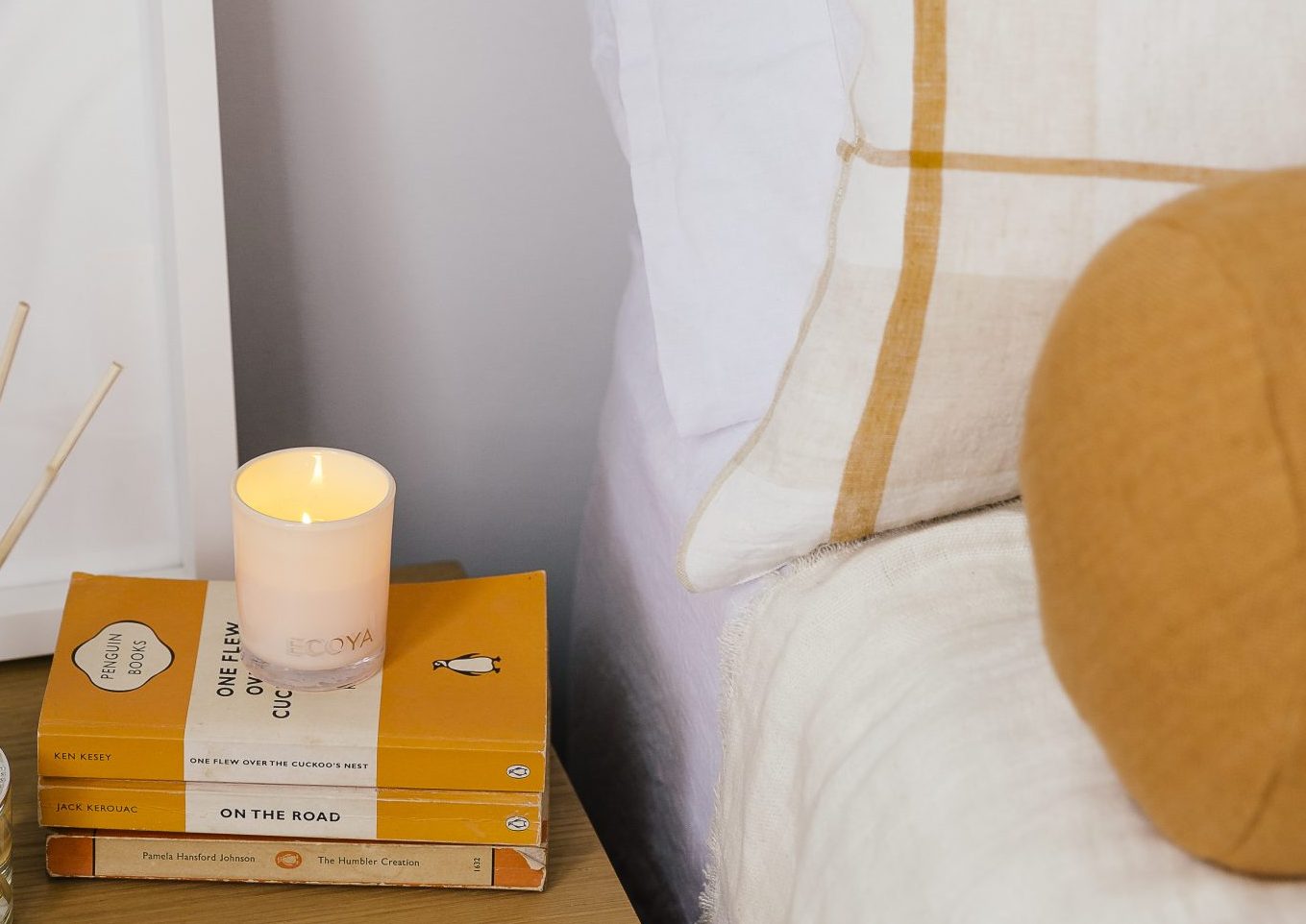 GROW YOUR OWN TEA KIT
If your kid's teacher is getting a lot of chocolate for Easter, they're going to need some tea to help that chocolate go down. A Grow Your Own Tea Kit will have them covered with everything they need to grow and brew their own herbal tea.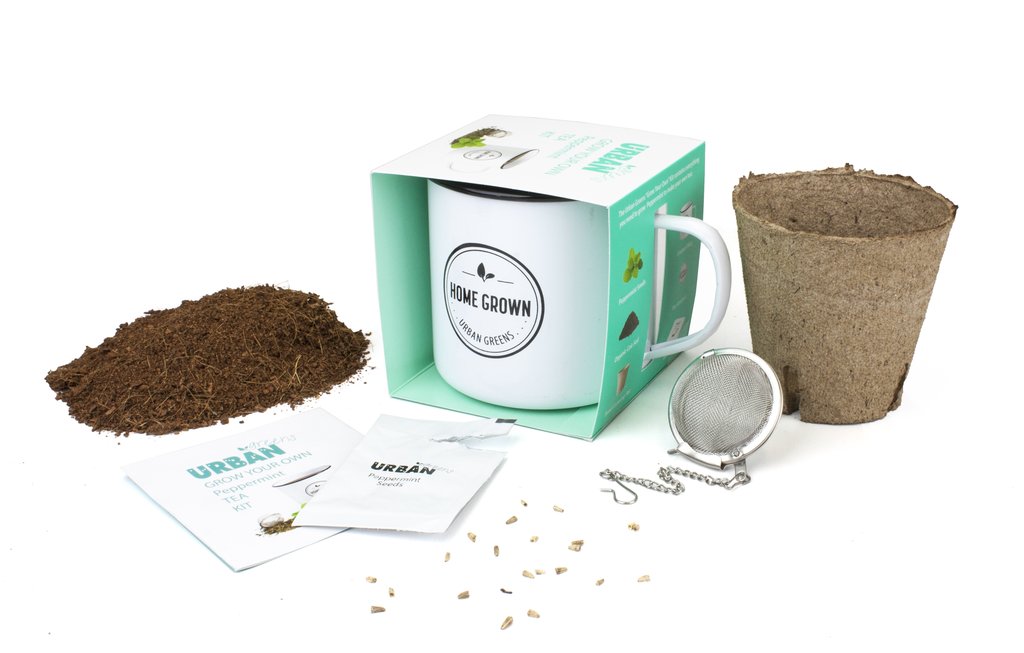 REED DIFFUSER
The diffusers come in two sizes that are perfect for an office desk or bedroom, and once opened they diffuse for months! I am yet to meet a teacher that wouldn't love one of these gorgeous reed diffusers. You can see the full range (big and small) of diffusers in the online shop here.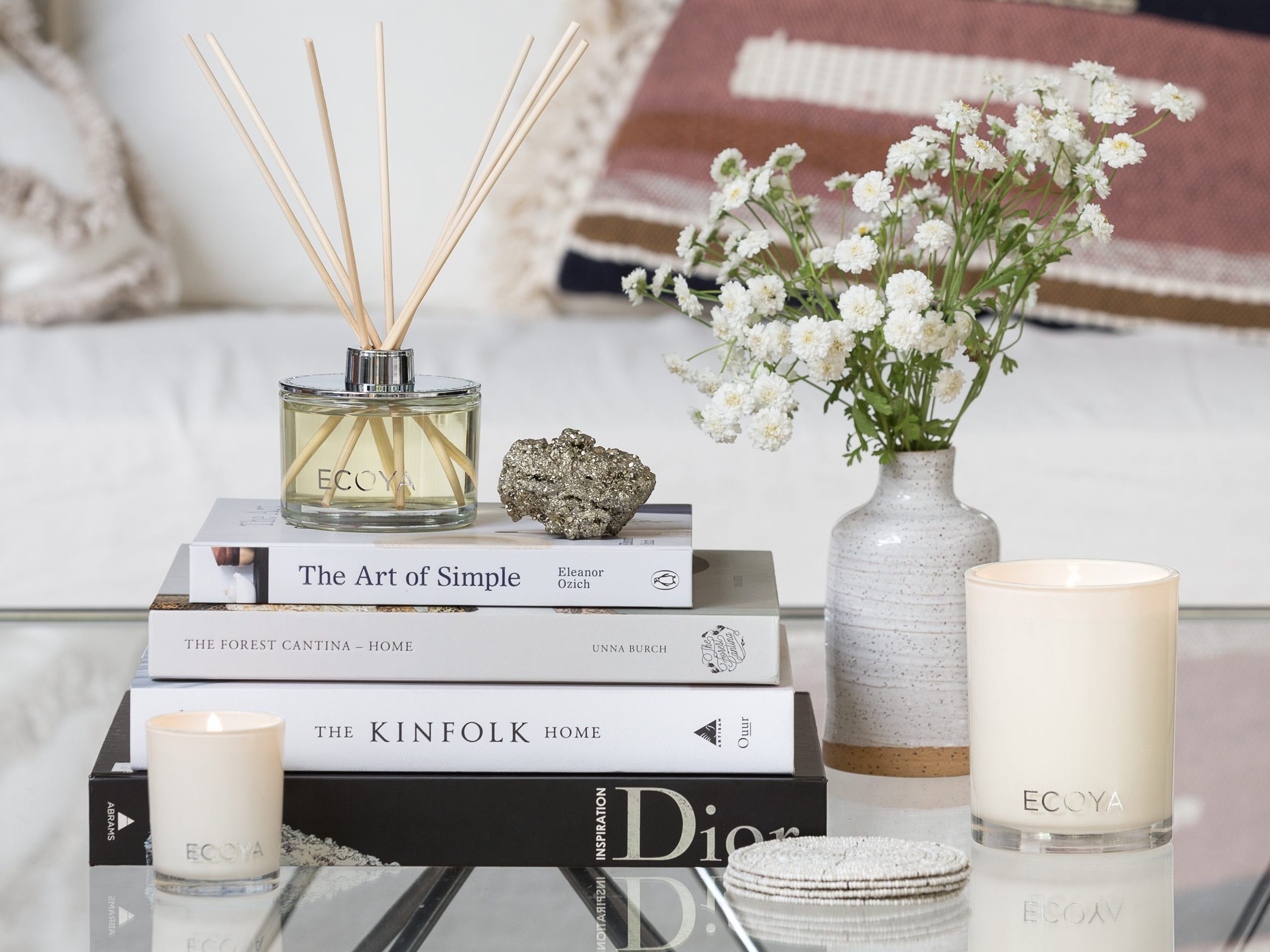 DIY CHOC-FREE EASTER GIFT IDEAS
Homemade Easter gift ideas don't need to be edible, there are HEAPS of easy DIY Easter craft ideas that can make very adorable gifts. Check out 12 Fun Easter Craft Ideas here that are perfect for school friends or teacher that have had enough chocolate this Easter!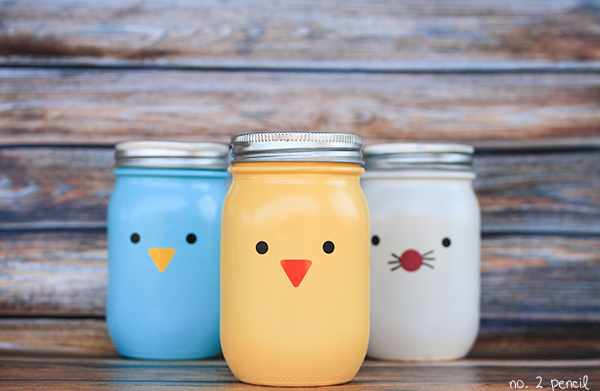 WHAT GIFTS WILL YOUR KIDS GIVE THEIR FRIENDS AND TEACHERS THIS EASTER?
---
Pin this image below to Pinterest!