Has The Organised Housewife disappeared from your Facebook Feed?
Facebook does that, just to mess with you!! I've had quite a few messages over the past few months saying that I'm no longer showing up in their feed. This is more than likely because you have not liked or commented on a post recently (which is perfectly OK) so it thinks you really aren't interested in the page.
Thankfully facebook has just released a new feature so you can personalise your news feed.
Desktop
Simply visit The Organised Housewife facebook page, can only do this on desktop, not on mobile (see tips below for mobile).
Click or hover over LIKED.
Then select SEE FIRST.
Each day it will give you a summary of all the posts I have published!
Mobile
Visit my facebook page and like and comment on a few posts, so then facebook will realise you really do like my page. It should then start appearing in your feed. Just comment with "hi or tell me what your having for dinner" and I'll know you're trying to get back into the feed and I'll reply back. 🙂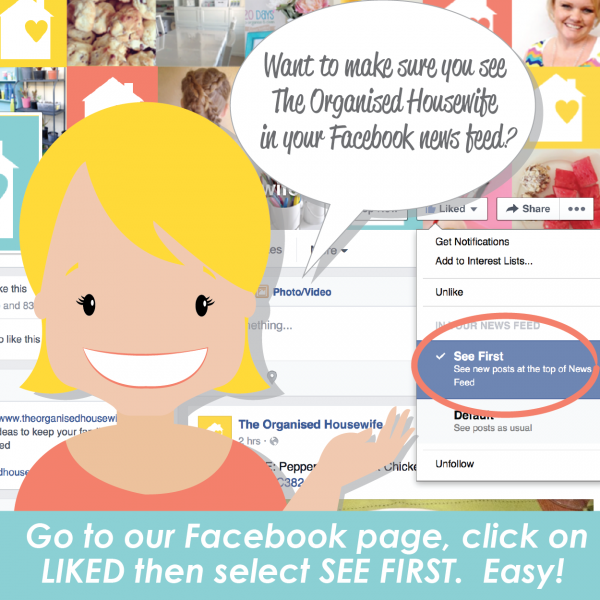 Is The Organised Housewife Facebook appearing in your news feed?