I think the sweetest thing is to receive a gift from the kids as a Mothers Day or Fathers Day gift.  It's something truly special, that can be displayed and treasured forever.  I remember finding something I made my mum that she had kept onto and it was so sweet to think she hadn't got rid of it, all those 20 years on. I've put together a list of sweet Handmade Fathers Day Gift Ideas that I hope your kids will have fun creating.
Handmade Fathers Day Gift Ideas
Salt Dough Foot Print Heart – Something any dad would cherish forever. Even the kids will have a great time making this Father's Day gift. Idea found via Roaming Rosie.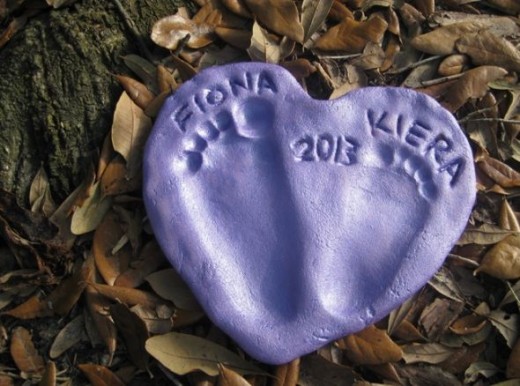 Decorating Golf Balls – These decorated golf balls will dramatically improve any golfers swing. It is these personally decorated golf balls that the receiver will work hard to remain on the green and keep forever. Idea found via Laughing Kids Learn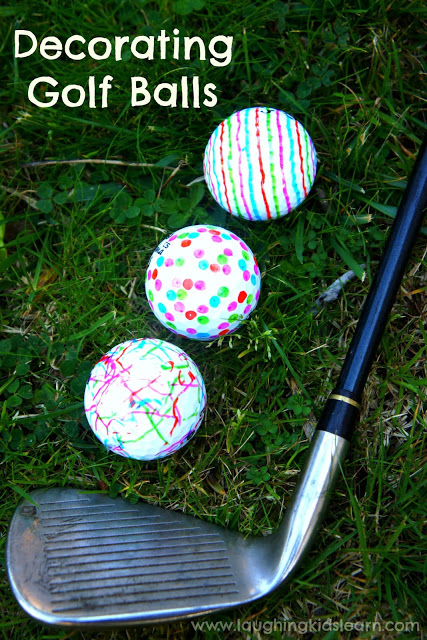 Golf Tee Porcupine – We use our painted golf tees to create this cute gift for Dad.  What father wouldn't love to have this little creature on his desk or nightstand?. Idea found via Reading Confetti.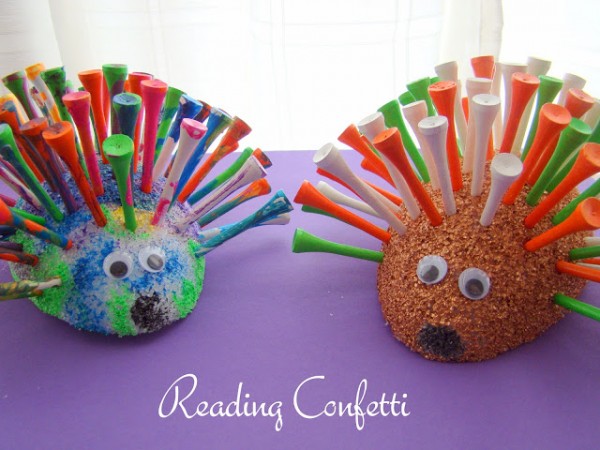 "My dad rocks" Paperweight–  A paperweight daddy can take to work. Idea found via Cobwebs, Cupcakes and Crayons.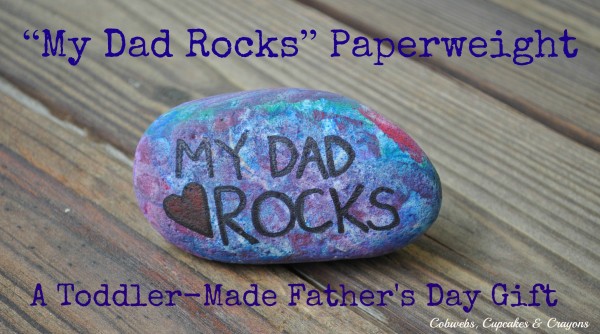 This Much Card Tutorial – I love how simple and elegant this homemade card is. Simply trace your child's hands, attach together and use letter rub-ons for the message. Idea found via A day In My Life.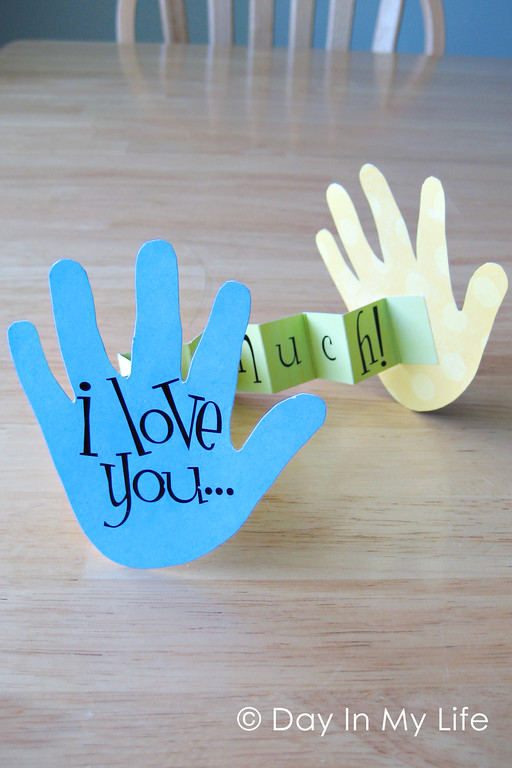 King Of The Grill –  A cute gift idea dad is sure to fall in love with. Idea found via Painted Pig Studio.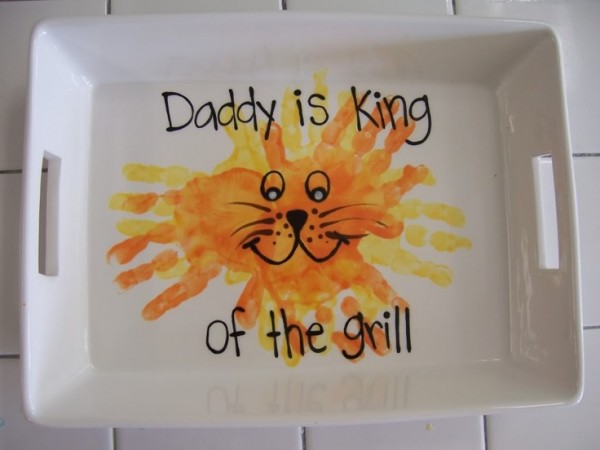 Edible Tacklebox –Here's a fun gift for the fisherman dad in your life,filled with special fish-themed treats.. Idea found via Red Tricycle.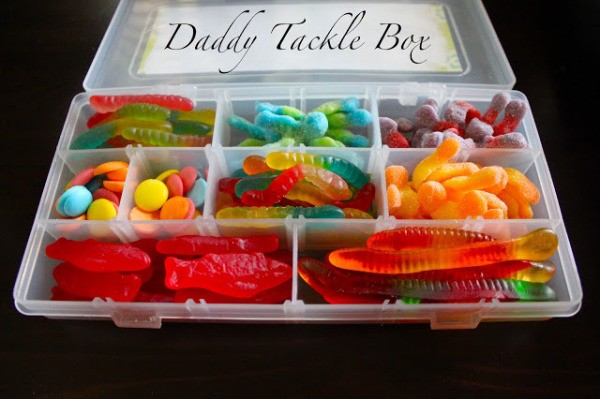 Nuts About Daddy – And if your guy doesn't like chocolate or candy, here's a healthier snack and the printables are included on the blog. Idea found via We Like To Learn As We Go.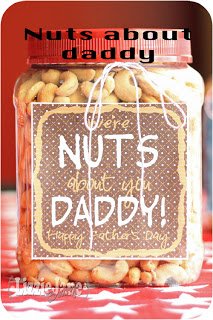 ---
Who needs a superhero when you have Dad PRINT
This sweet print would be a lovely gift to give Dad for Fathers Day, his birthday, Christmas or just because you love him!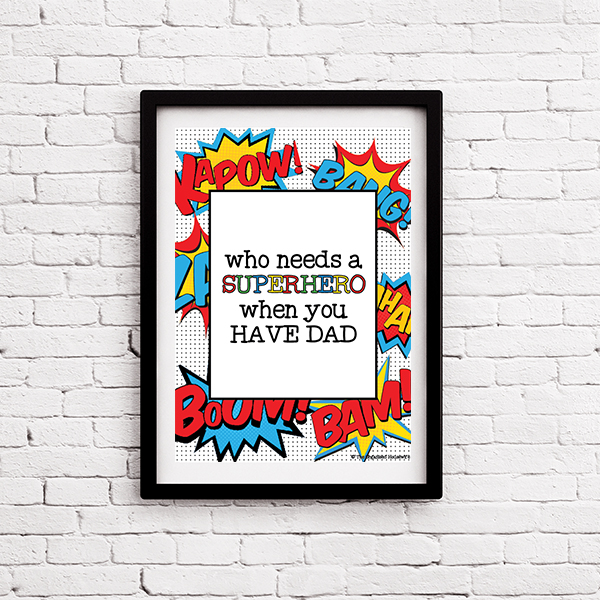 ---
M&M Bow Tie Father's Day Card –Have your kids make this adorable m&m bow tie Father's Day card for their dads! It's very frugal to make as you only need a couple items. I think dad would get a smile out of this gift idea! Idea found via Crafty Morning.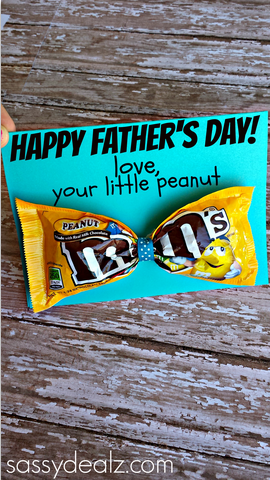 Easy Father's Day Shirt Personalised With Your Child's Handprint – These personalized shirts are adorned with your child's hand print and can be made with things that you already have in your house!  A quick and easy project to do with your kids to show Dad how much you care. Idea found via A Spotted Pony.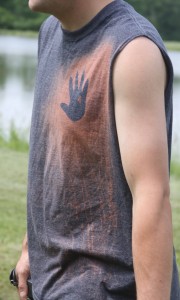 Father's Day Colouring Page –Looking for something your kids can make for Father's Day? I've got you covered! Just print off this free colouring in print and let your kids add the face, color in the words, and sign. Easy peasy!. Idea found via Tried & True.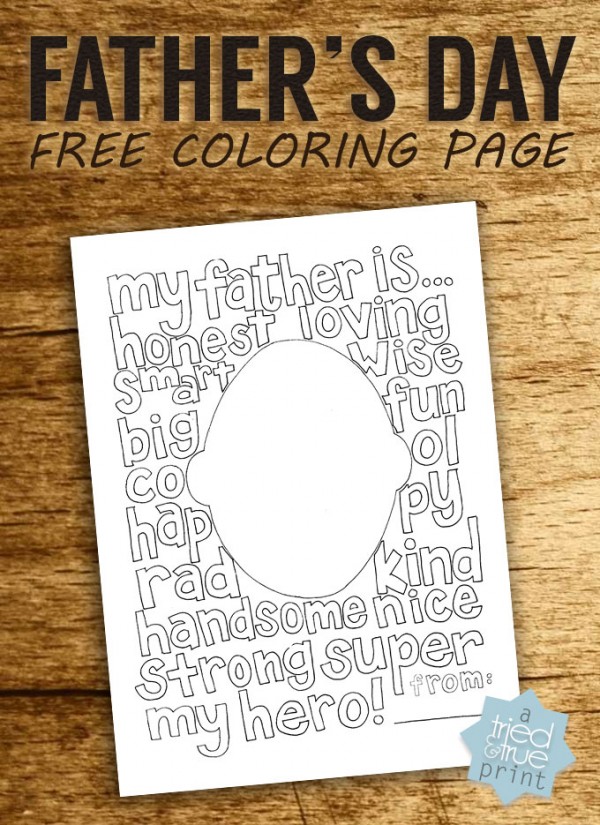 Easy Craft Idea For Toddlers –Here is one that even a non-crafty person can easily do. Simply use painters tape to create a shape or word and then let your kiddo go to town with painting all over it. The messier the better! – Idea found via Thriving Home.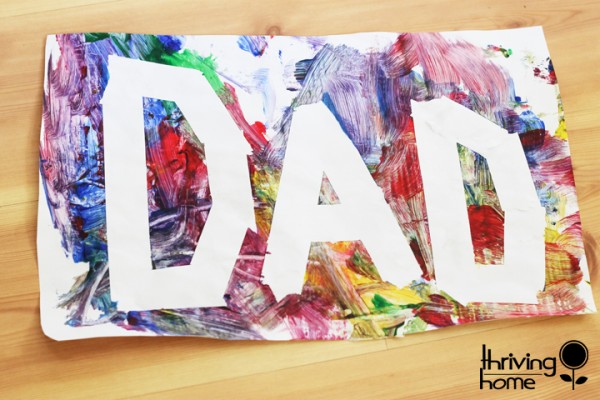 Hooked on PAPA Fathers's Day Card –Make a brown footprint with the toes pointed up and make a blue handprint with the fingers pointed down. Draw the fish lips, eye, wire and the water background. Then finish the craft by writing the words hooked on papa – Idea found via Clipzine.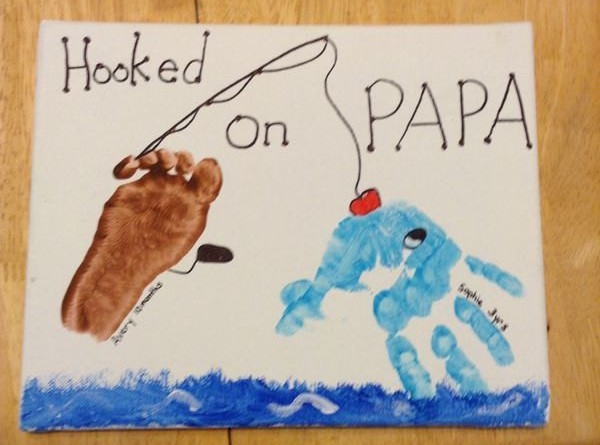 Father's Day Printable: Shaving kit label –A fun and creative Father's Day labelling print every day will love – Idea found via Delightfully Noted.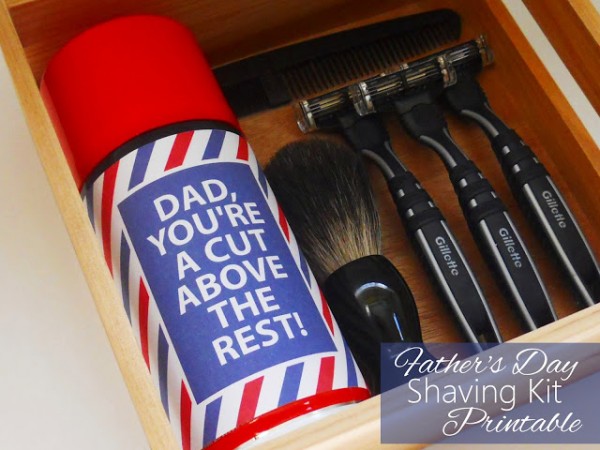 Back scratch T-shirt for dad –The Car Play Shirt is the shirt that lets daddy stretch out and relax while playing with the kids!  They make great Father's Day/birthday/Christmas gifts (for grandpa's too!) and offer a unique and fun way to interact with your children. Idea found via The blue basket.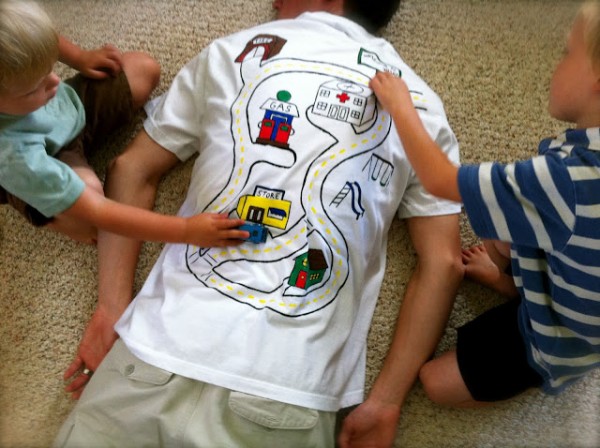 Super hero gift box –It may seem like a good superhero is hard to come by these days. For Father's Day this year show appreciation for your real-life hero by gathering his favorite treats and put together a box of supplies. Idea found via Alpha Mom.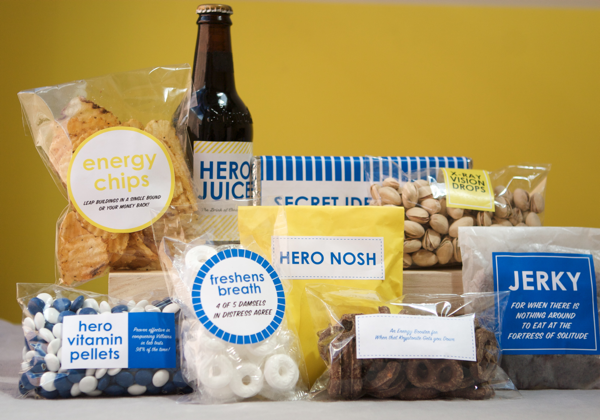 What gift are you kids making dad this Fathers Day?