Simple and sweet Handmade Christmas Gift Tags and gift wrapping ideas to add a personal touch to your Christmas presents. 
This is a fun and easy Christmas craft activity that kids can do or you can just enjoy as an easy stitching project yourself. These cute hand embroidery gift tag printables are the perfect Christmas craft project. Colourful and so cute, it's a lovely Christmas craft activity to do with your children or for your own enjoyment! The tags look so adorable when they are finished and add a special personal touch to any present. Purchase from the shop the printable gift tags here.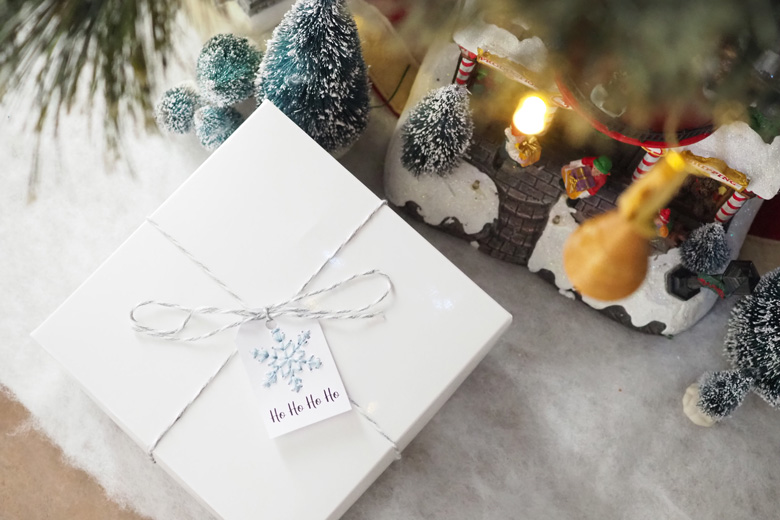 FOR THIS PROJECT YOU WILL NEED:
Cardstock
Embroidery thread in colours of your choice
Embroidery or Tapestry Needles
Scissors
Hole Punch (or you could just use the embroidery needle)
String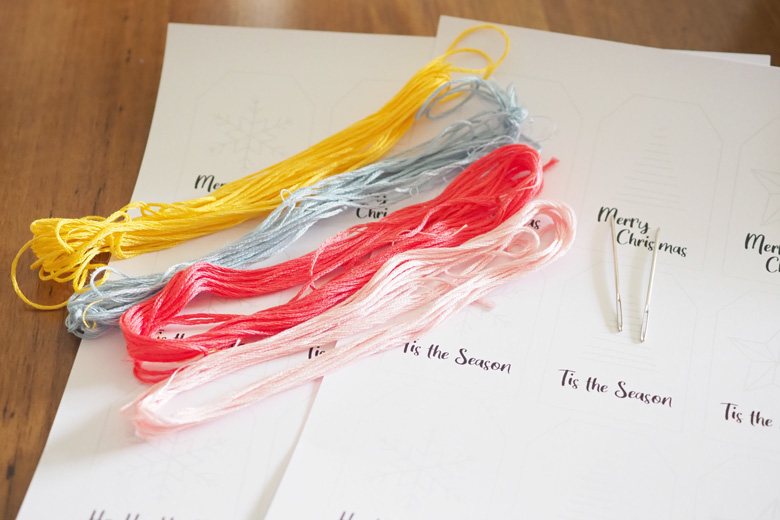 You can personalise the gift tags to your taste, to match the wrapping paper you use or your Christmas decoration colours. Just use coloured embroidery thread to suit the look you would like. Use different colours on the one tag for a really beautiful effect.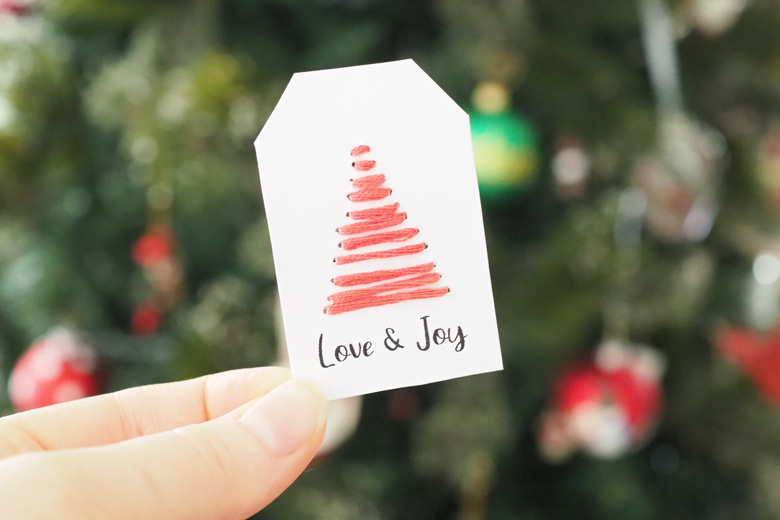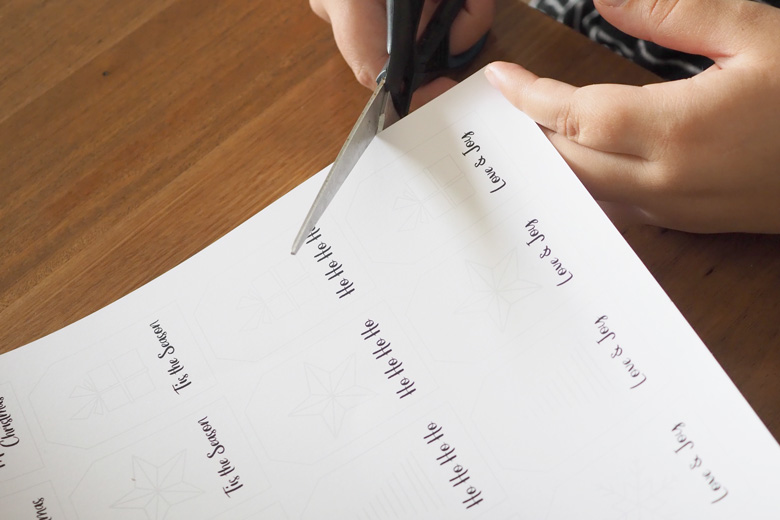 Using your needle pre-punch holes at the end of each line to make it easier when you do your stitching. Hold something behind the tag to make it easier when you punch the holes. You could use a piece of cardboard, styrofoam or an old pillow.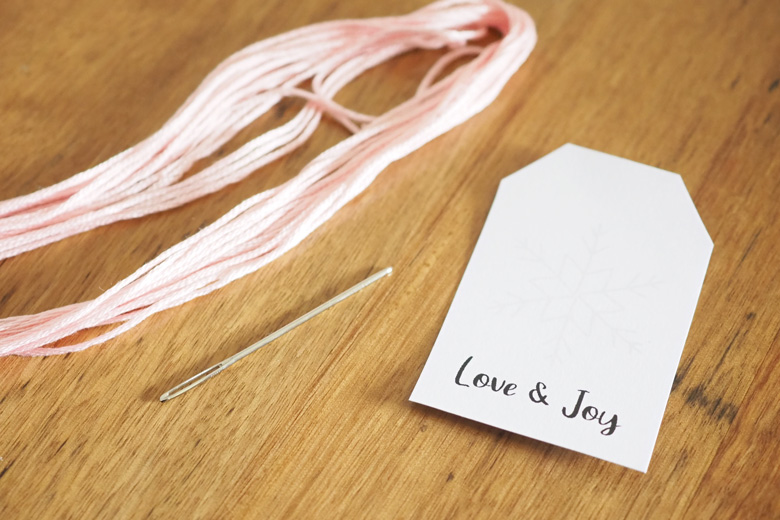 The designs of the printable gift tags vary in the amount of stitching needed, younger children might find the simpler designs easiest, while the tags with more stitching needed are perfect for tweens, teens and adults.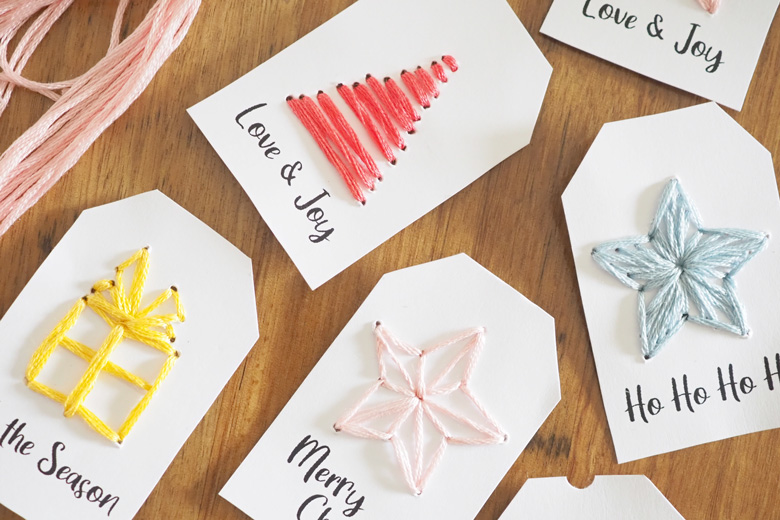 Make a little hole at the top of the printable gift tags with either a hole punch, or just use your needle a few times in the one spot. Tie onto your wrapped presents with string or ribbon.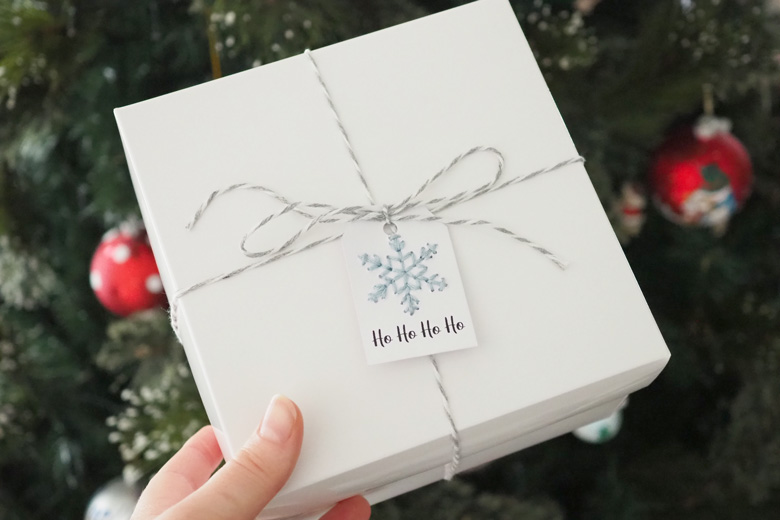 Gift Wrapping Inspiration
You've handmade the gift tags, if you now want to up your gift wrapping game to match the beautiful tags have look at this list of beautiful ideas of different ways to wrap your presents.
READ MORE: Gorgeous Gift Wrapping Ideas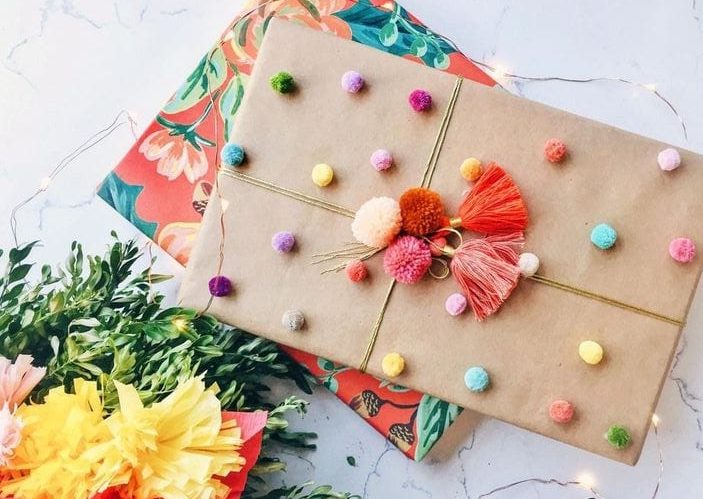 Homemade Beeswax Gift Wrap
If you wanted to make your own gift wrap as well, have a go at making this beautiful beeswax wrap. It can then be repurposed afterwards as eco-friendly food covers.
MAKE THIS: DIY Beeswax Gift Wrap